"Tell Lance not to worry, I just want to build a gap with the cars behind" was quite a contrast to "I nearly got killed in Jeddah…in Budapest…".
Formula 1's now well used to Aston Martin-spec Fernando Alonso, his 'make Aston (and Lance Stroll) great' project, and his efforts to make sure the world is well aware of how much happier and more compliant he is at his new team than in the fractious times of his final Alpine season – something at its most overt in tirades against team-mate Esteban Ocon such as the one above from their clash-filled 2022 Brazilian Grand Prix.
Even given that 2022-to-2023 context, Alonso's airy reassurance that he'd just sit in behind his sixth-placed Aston Martin team-mate once he caught him in the closing stages of the Spanish GP – Alonso's home race, no less – felt a little jarring. No demand for team orders, nor even an attempt to attack in a straight fight. Just a quiet formation finish with the driver who was 66 points and five places behind in the championship pre-race staying ahead.
Many quickly joked about a potential 'Stroll clause' in Alonso's contract. When the Alonso/Aston deal was done, the prospect of a driver with a history of team-mate friction being paired with the team co-owner's son at a team yet to prove it could actually deliver on its bold goals felt like a recipe for fireworks.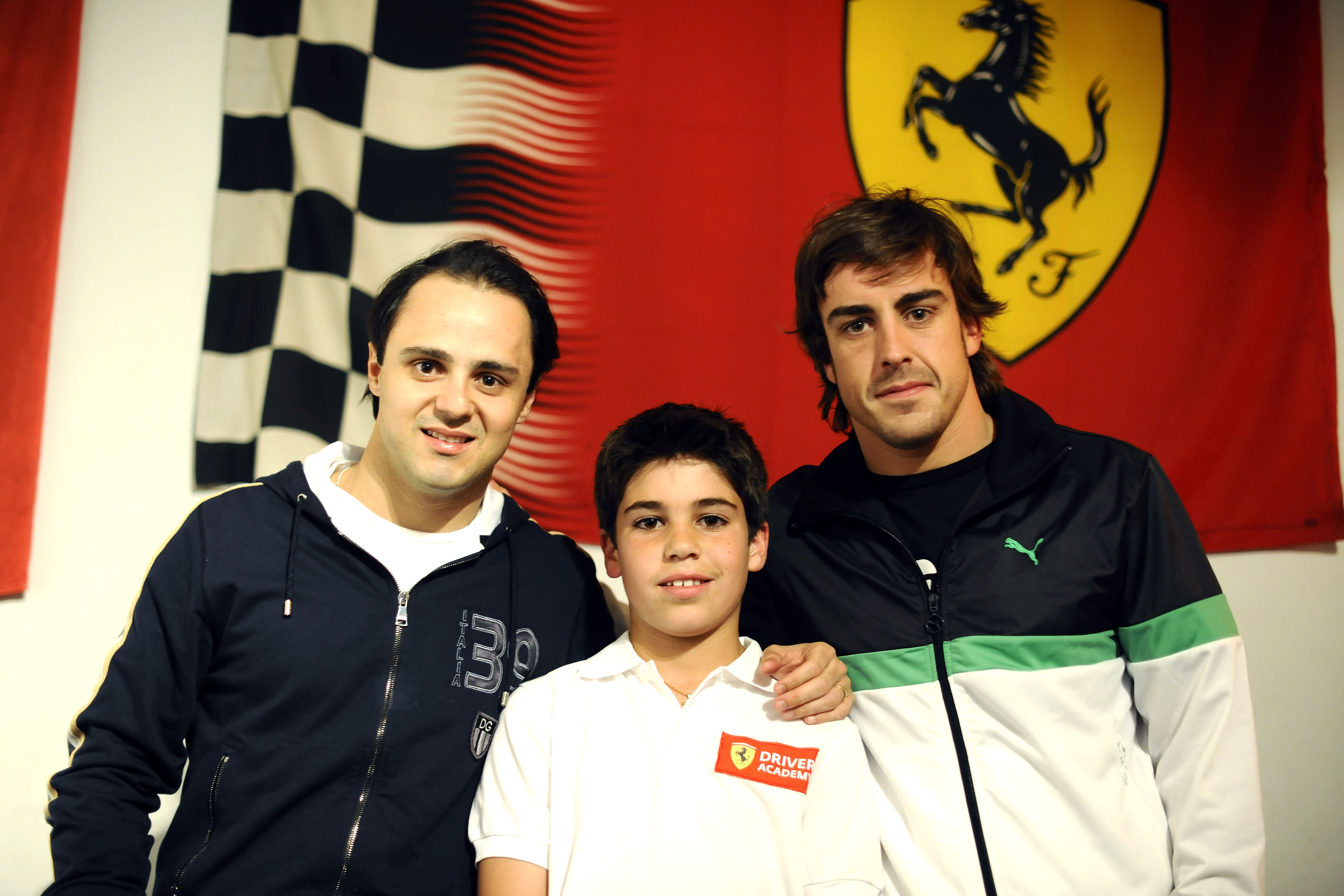 Alonso doused them in advance – pointing out his long friendship with the Stroll family dating back to Lance's teenage years as a Ferrari protege when Alonso raced for the team, and going as far as to declare Stroll Jr a future world champion and more recently promising to help his team-mate develop to be Aston Martin team leader "for the next 10 or 15 years".
He vigorously defended him going into the Spain weekend too, in the wake of Stroll's poor Miami and Monaco performances. Not trying to overtake Stroll on a rare occasion he ended up behind the sister car felt – to the sceptics – like an extension of the stance (or, to extreme sceptics, instruction) behind that hyperbolic praise.
As far as Alonso and Stroll were concerned, there was no subplot, intrigue or deal here. Just a realistic assessment that there wasn't much to be gained by mounting an intra-team battle.
"It was 10 laps to the end, I was with a little bit fresher tyres, but like one or two tenths faster than him, not more than that," said Alonso.
"And I will not get crazy. I damaged one floor yesterday, I didn't want to damage another one today, or have him damage the floor, or anything. I just tried to secure the place. For us it's the same: sixth and seventh, seventh and sixth."
As Stroll put it: "We're sixth and seventh, I was bringing the car home, he was bringing the car home."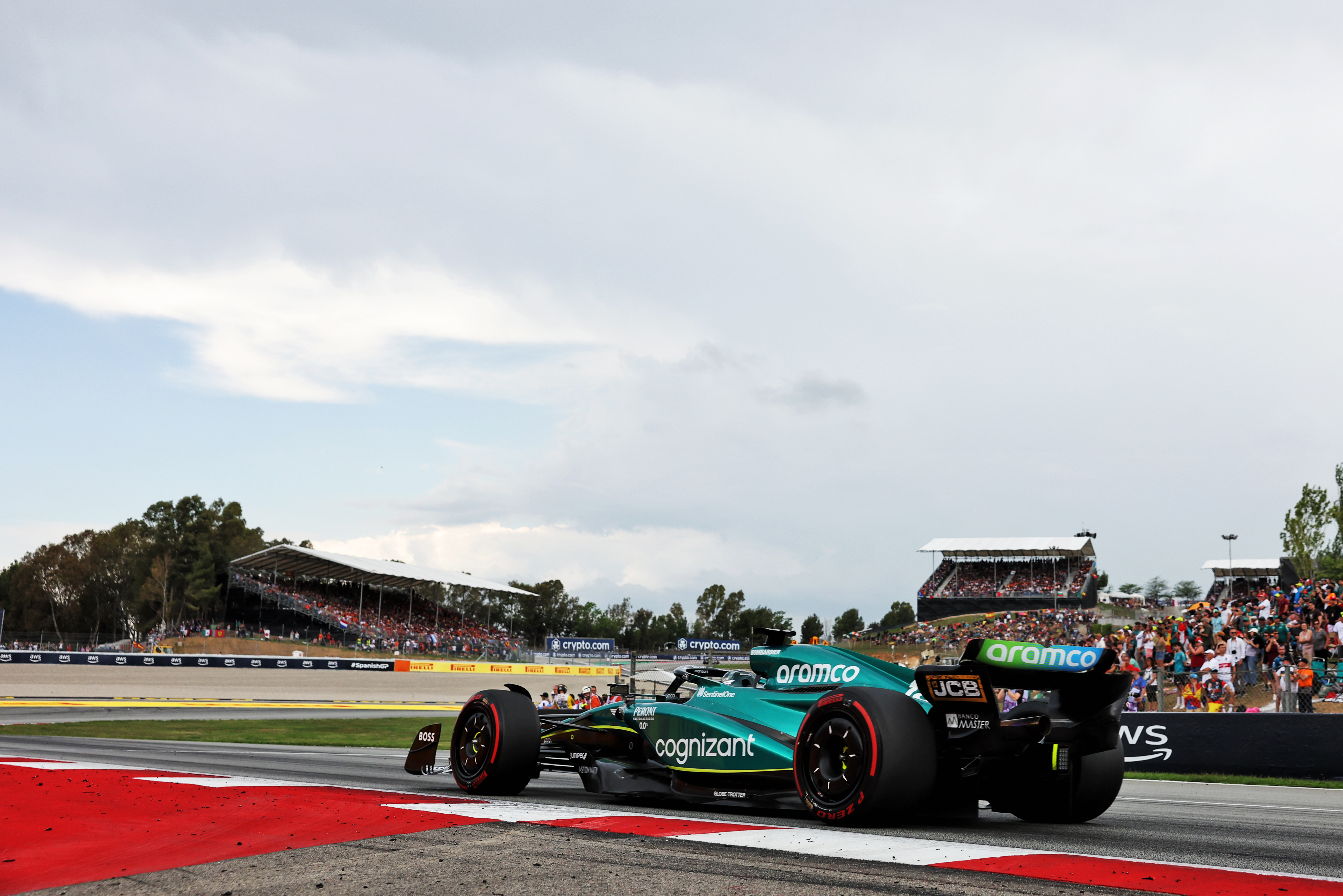 Stroll expanded on that when asked if Alonso falling in behind him showed how much he respected his team-mate.
"We respect each other like as team-mates and we want to score as many points as possible for the team," he said, sounding slightly bemused.
"In those situations it sucks to have an accident over small-ish points. Not small-ish points, points are points. But between sixth and seventh it's two points.
"So at the end of the day it's more about bringing the cars back in one piece and scoring more points for the team and all the guys who work super-hard at the factory deserve that too, they don't deserve the cars coming back in pieces after their hard work."
Alonso was running an offset strategy after his qualifying mistake, so took on his final set of (used) hard tyres 10 laps after Stroll had done so. At that point he was 8.3s behind Stroll but with Esteban Ocon, Yuki Tsunoda and Zhou Guanyu between them.
It took Alonso just five laps to dismiss those three cars and he got the gap to Stroll down to 3.2s while doing so, though Stroll was at that time controlling his pace as he wasn't going to catch Carlos Sainz (who'd fitted new hards seven laps after Stroll took on used ones) in the remaining laps.
Alonso only took a second out of Sainz during that period and there was also now the added complication of Sergio Perez pitting and emerging between the Ferrari and the Aston Martins. So Stroll's sixth place did indeed seem like the limit of Alonso's ambitions and declining to attack his team-mate didn't cost him any grander goals ahead.
Will Alonso rue the potential loss of two drivers' championship points? Possibly. He's 18 behind second-placed Perez but requires an enormous Perez capitulation for that to become a real battle. Lewis Hamilton is just 12 behind him though, and Mercedes appears to be back on the rise.
For a double world champion, being third or fourth in the drivers' championship probably feels of little consequence. But there must be a bit of Alonso who'd fancy a return to the top three in the drivers' standings a full decade after he was last there, given his career route since then and the enormity of achieving that return to the elite with a team that's been in Aston Martin's position lately. If he misses out on third place by two points, he may feel rueful when he sees the FIA prizegiving gala photos.
But Alonso's made it obvious what his current mission is, and it's all about the team's rise and his part in it. Getting Aston Martin back ahead of Mercedes for second in the constructors' will be what matters. Alonso's been searching for something to help make up for the fact he'll never have the number of F1 titles his ability deserved. The Triple Crown quest did it for a while. Bringing Aston Martin to the top has become the new grand legacy purpose.
He can't do that as a one-car team. Bolstering Stroll so he can contribute a bit more (74% of Aston Martin's 2023 points so far are Alonso's) is in Alonso's interests too, not just in terms of his career longevity given the Stroll family influence but for actually achieving the mission he's set himself in the final chapter of his F1 career.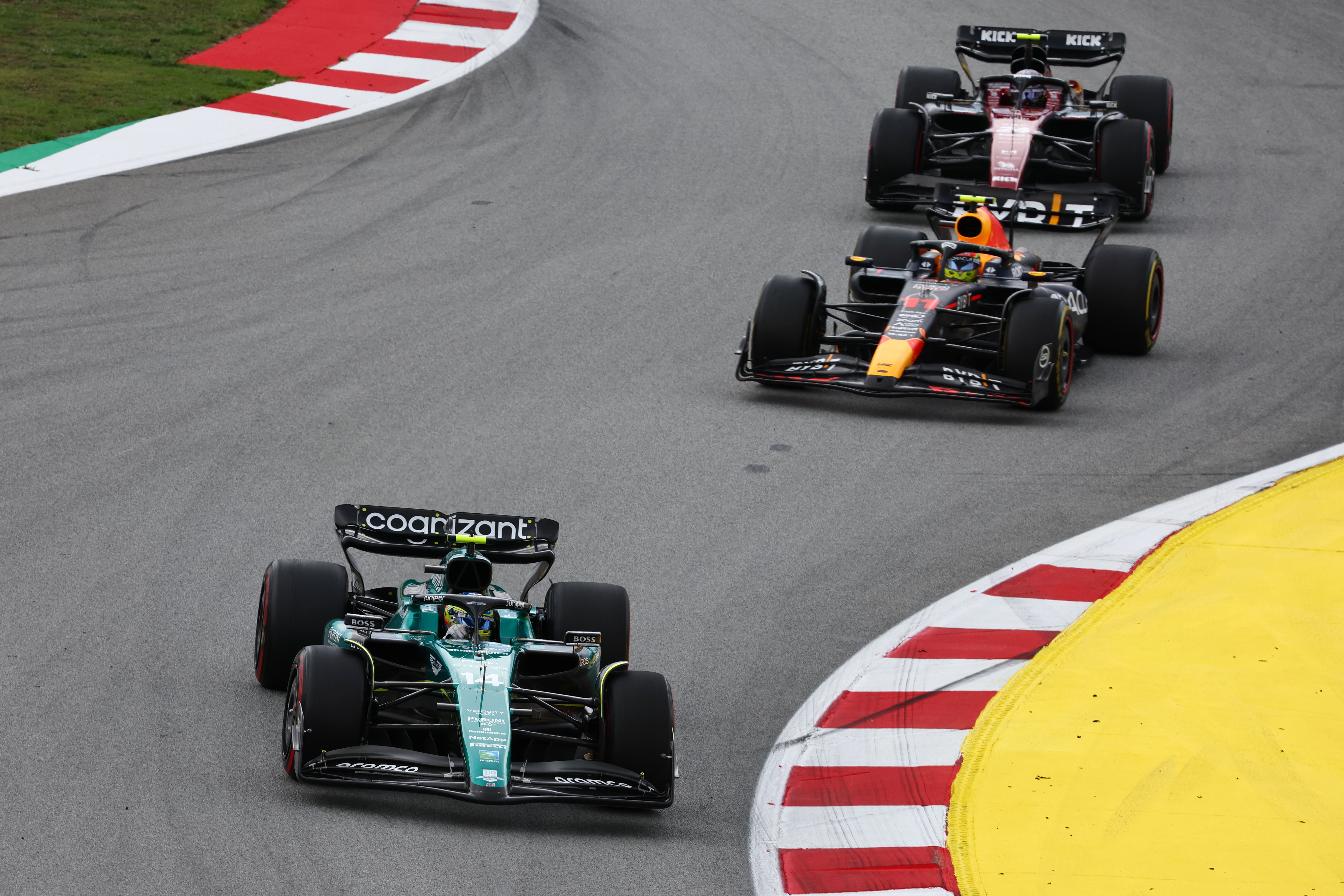 Even if he didn't have the good relationship he does with the Strolls, Alonso's wise enough to know there's no point trying to imply that the co-owner's son is an inadequate team-mate so wouldn't attempt it even if he held that opinion. If he wants to succeed at Aston Martin, he's got to bring Stroll forward with him.
The intra-team situation is a reality Stroll Jr seems aware of. Asked if he took a confidence boost from outqualifying Alonso in Spain, he very quickly replied "well, he had damage…". Some drivers might find Alonso's extreme praise, defence and offers of help a touch patronising, but Stroll appears to let it drift past him. He knows where he stands in the team, he'll also know what some outside perceptions of him are and that they make no difference. He doesn't have to worry about Alonso beating him in career security terms; he can certainly benefit from Alonso's backing.
And don't forget that Spain did offer more evidence that while Alonso's ranking of Stroll as a future world champion is generous, he's a decent enough grand prix driver. Someone wasting a seat wouldn't pull off a round-the-outside pass on Lewis Hamilton for third place. There are plenty of flashes of very good things from Stroll, it's what punctuates them that might threaten his longevity in a different team.
Alonso's aware his radio messages are always on the F1 broadcast directors' radar, and is appropriately performative when making his priorities and opinions clear. That cooperative late-Spanish GP message was both reassurance to Stroll and yet another reminder to the watching world that if you're looking for Alonso/Stroll tension you're going to be disappointed. It also added some more evidence to the 'Alonso's contributions to helping Aston Martin's smooth rise' folder.
And perhaps as well it was a note to the world that Alonso's back in a position where he really doesn't have to care whether he's sixth or seventh in a race, because much bigger and more meaningful prizes – ones more appropriate for a driver of his stature – are within his reach most of the time.