Audi expects to be "very competitive" within three years of its Formula 1 debut in 2026, which will mark the beginning of a "very long-term" commitment to the programme.
The German manufacturer has confirmed its first ever F1 programme alongside the new 2026 engine regulations.
It intends to enter as a team as well and is expected to take over the Sauber operation, a midfield team with good facilities and one that requires further investment, although this has not been confirmed.
Audi will be the first new engine manufacturer on the grid since Honda joined in 2015 and the first new major works team since Renault bought Lotus ahead of the 2016 season although Renault had a pre-existing, established F1 engine operation.
Honda and Renault both failed to hit their initial lofty targets and despite the pattern of new manufacturers being burned by setting public timelines, Audi – ultra-successful in other disciplines, notably sportscar racing and the Le Mans 24 Hours – has given a clear indication it expects to succeed quickly.
Audi CEO Markus Duesmann admitted that Audi has "a lot of pressure" in order to be ready for 2026.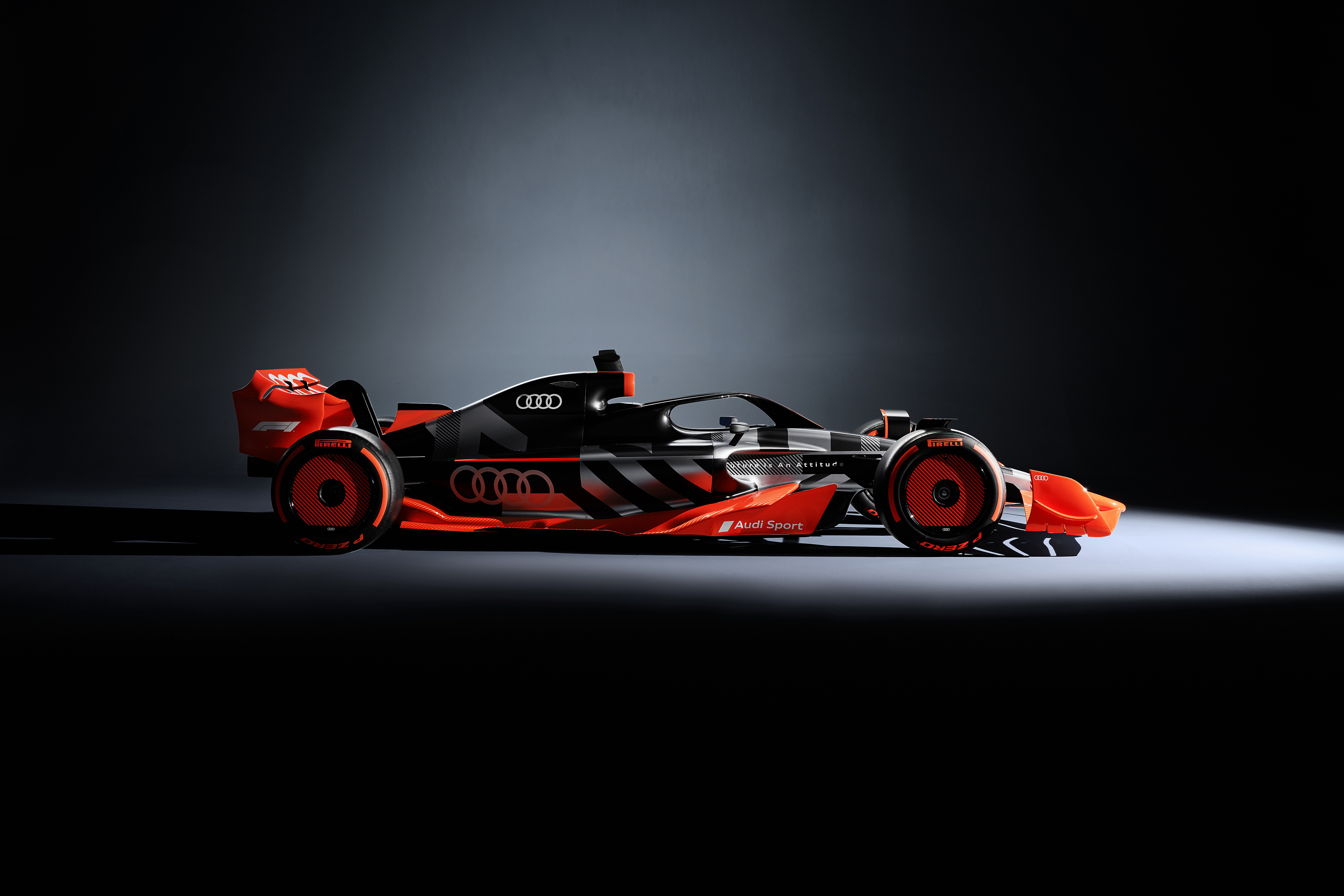 When asked if Audi expected to win immediately in F1, he said: "I feel that's not realistic. That would be ideal!
"But we certainly have a plan in terms of what we want to do.
"Ideally within the first three years we should be very competitive."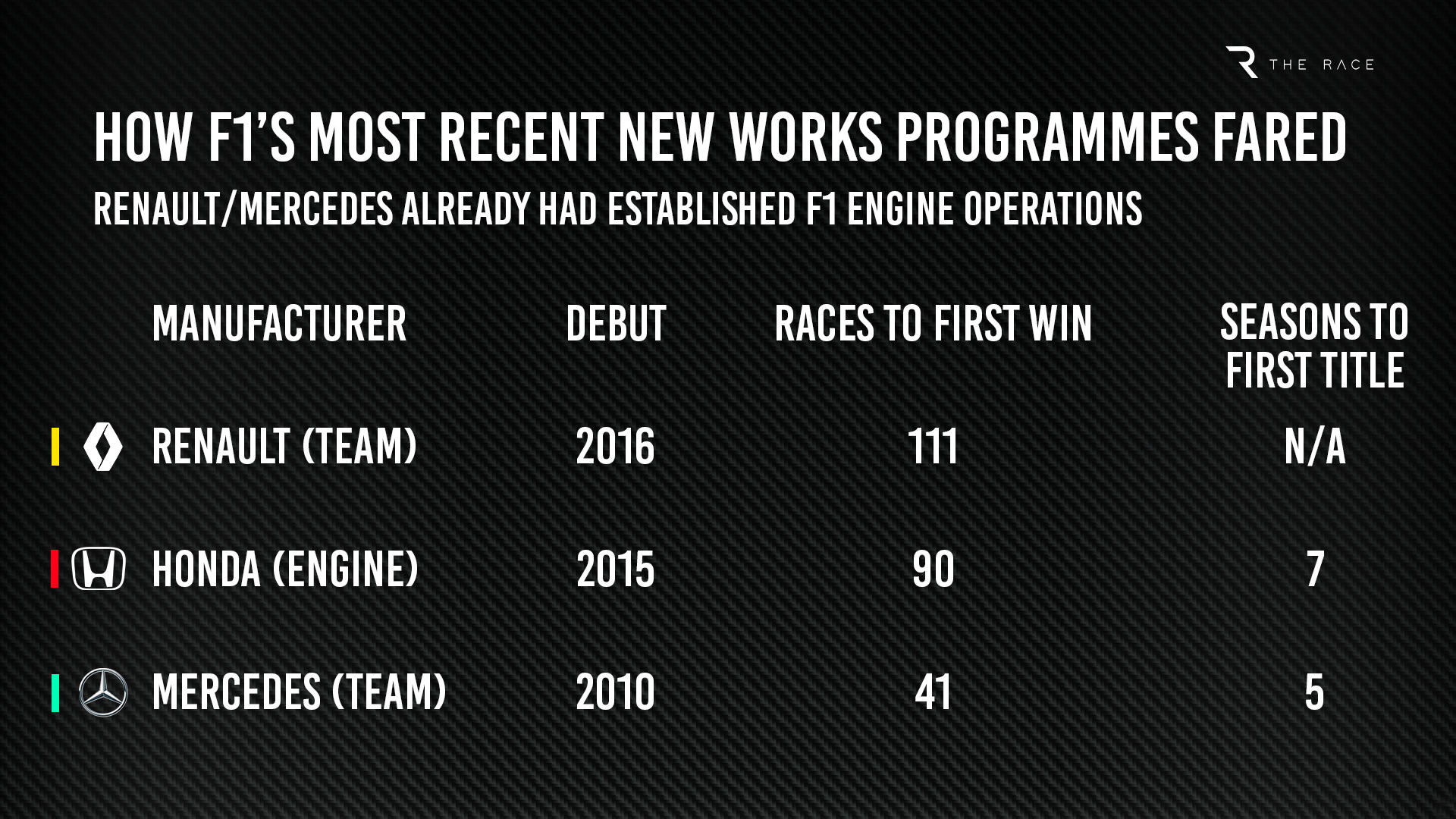 Honda's difficult return to F1 in the turbo-hybrid era is a tale of caution for Audi, while Renault serves as a reminder that while taking over an existing team is a simpler process it can be an arduous task if that team requires significant investment.
After a miserable start with poor performance and woeful reliability, it took Honda until its fifth season to even score a victory.
Honda withdrew from F1 as an official participant last year, winning the drivers' championship with Red Bull and Max Verstappen.
Renault's works team, now branded Alpine, scored the first victory of its comeback in last year's Hungarian Grand Prix but has been stuck in F1's midfield for the entirety of this era.
This is largely a legacy of 'Team Enstone' falling to its knees when Lotus suffered a financial crisis.
Even Mercedes, which re-entered as a team taking over the title-winning Brawn operation for 2010 and like Renault had a long-established and successful engine operation, took 41 races to score a victory and five seasons to win a championship.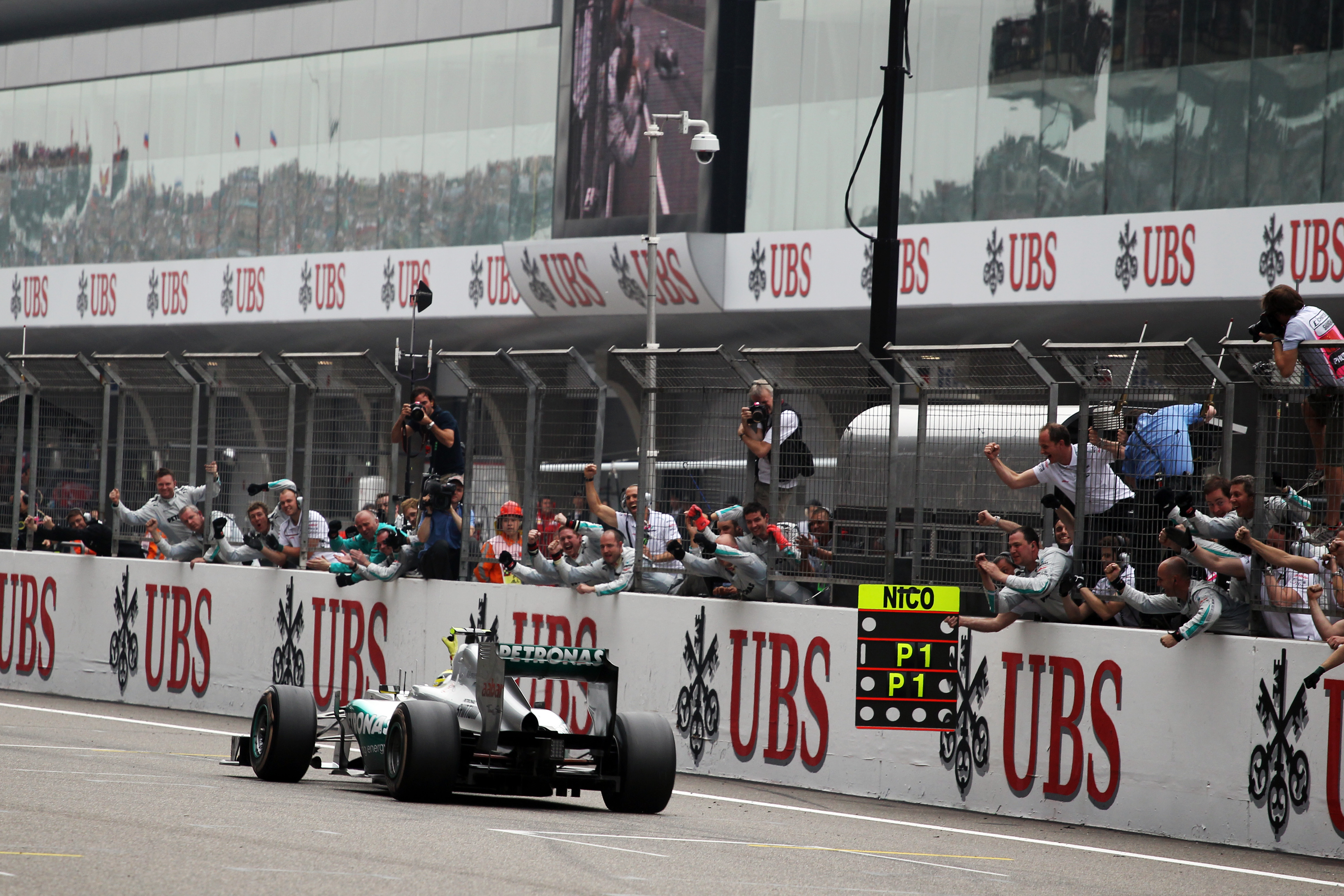 "There's a lot of pressure on us," said Duesmann.
"Certainly we have to bring them [Audi's infrastructure] to F1 standards. That takes long, it is already ongoing.
"We have a fantastic team of people there, motorsport experienced people, but we also have to hire some new people. This takes some time.
"And as everything will be brand new, that is not long – in less than four years from now we will be on the grid and racing in F1 races is not too long.
"But we are absolutely delighted and really happy to do that."
Audi has been tempted into F1 at this time partly because of the new engine regulations, which are simplified compared to the current rules despite having an increased electrical emphasis.
But the other appeal is F1's massive growth and cost-cutting measures making it a sustainable, long-term investment.
Teams already adhere to a budget cap, something that will be implemented for engine manufacturers from 2026 too, which means manufacturers can plan F1 programmes with a relatively clear project spend for the first time.
"The difference to the other racing series is that investment in F1 is bigger," said Duesmann.
"So, with this investment, you have to plan long-term. And we do plan our F1 engagement very long-term."