Ferrari team principal Mattia Binotto mounted a stern defence of his squad's strategy in the wake of a British Grand Prix in which Ferrari's title hope Charles Leclerc went from a likely win to fourth place while team-mate Carlos Sainz won.
Though Max Verstappen struggling to seventh with a damaged Red Bull meant Leclerc still gained six points on his championship rival, that leaves the gap at 43 points after a race in which Sainz outscored Leclerc by 13.
There were multiple incidents in the race when Ferrari's handling of Leclerc's situation appeared to compromise his chances – from slow and indecisive team orders decisions to leaving him out on old hard tyres at the late-race restart.
When asked what he would say in Ferrari's defence to anyone who suggested it had thrown away a chance to get Leclerc much closer to Verstappen in the championship, Binotto had a blunt immediate response.
"What would they have done then?" he replied. "I think the decision we took was the right one and the proper one at each single time.
"Should we have stopped Charles at the safety car is maybe the only one we could be questioning, I think."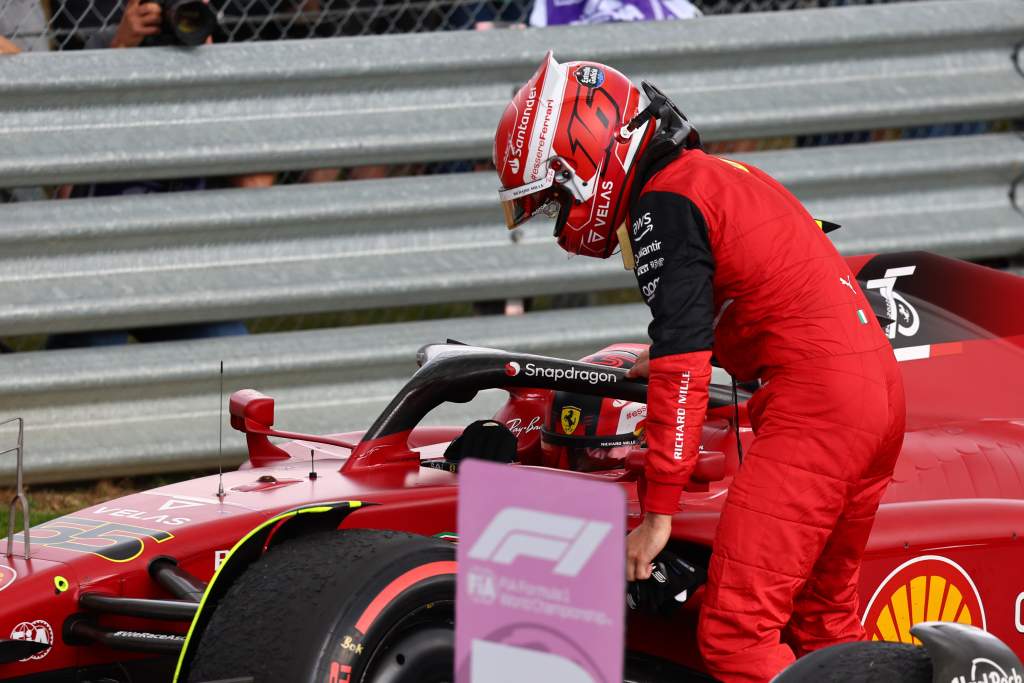 The first questionable moment was a prolonged debate over team orders in which Leclerc – who was extremely diplomatic in all interviews post-race – appeared frustrated at Ferrari's approach.
After Sainz had lost the lead to Verstappen in the first stint, Leclerc – despite front wing damage from early contact with Sergio Perez – caught his team-mate and repeatedly asked for a position swap.
"Do something, please! I'm not trying to influence my result – I can go faster, guys," was among Leclerc's messages while behind Sainz.
Ferrari instead asked Sainz to achieve target laptimes, and Leclerc only moved ahead when Sainz was brought in for a relatively early pitstop, having begun to suffer tyre problems.
That earlier stop meant Leclerc actually rejoined behind Sainz when he came in five laps later, but he caught the sister Ferrari and this time was relatively smoothly allowed past.
At the time they were racing Lewis Hamilton's Mercedes – which stayed out much longer – for the lead. Hamilton dropped behind both Ferraris when he finally pitted, and though his pitstop was slow it was not by such a margin that it affected track position.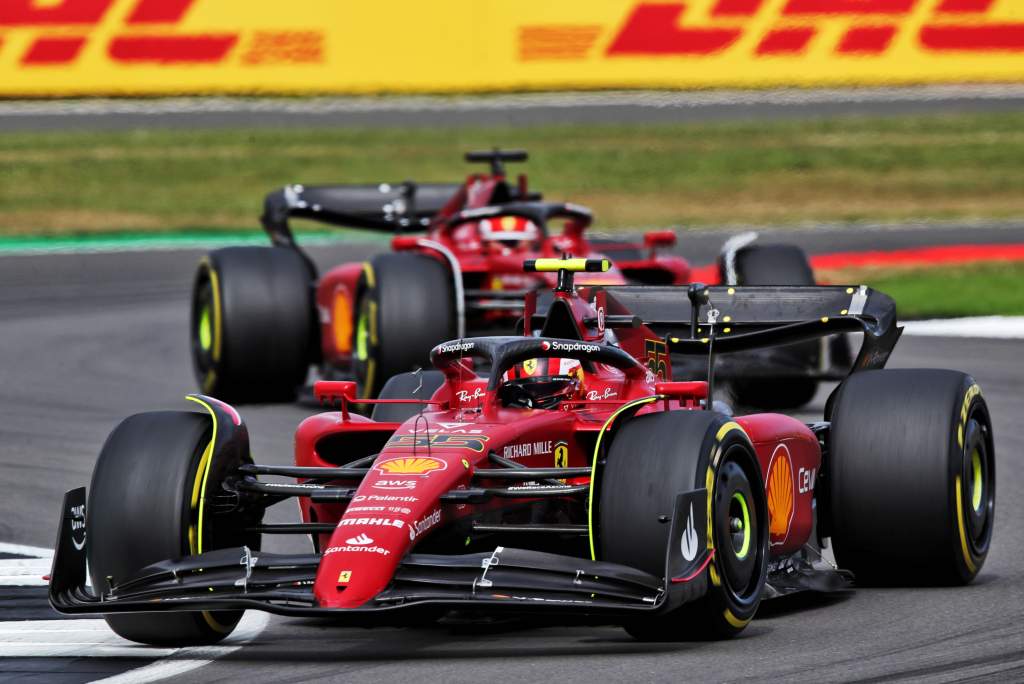 "Charles had a bit more pace, Carlos started degrading some tyres, that's why we pitted him earlier compared to Charles and we left Charles out," was Binotto's summary of the first stint when Leclerc was stuck behind Sainz.
"We were always monitoring the gap to Hamilton to make sure that when Hamilton was stopping and coming in, he would be behind us. And that's exactly what happened.
"We had the right pace on the hard tyres with our drivers, and we kept monitoring it. And when we saw that it was marginal we simply asked to swap the cars.
"And I think we were right at that time as Charles had so much pace. I think we did very well as a team, they did very well as drivers. I think we did it properly and it's well done to the entire team and the drivers."
Leclerc's victory then looked relatively safe until Esteban Ocon's Alpine failed and parked on the old start straight approaching Copse, prompting a safety car with 13 laps to go.
While all the other lead cars (including Sainz) dived in for fresh soft tyres, Leclerc was left out on his existing hards, which had already done 14 laps.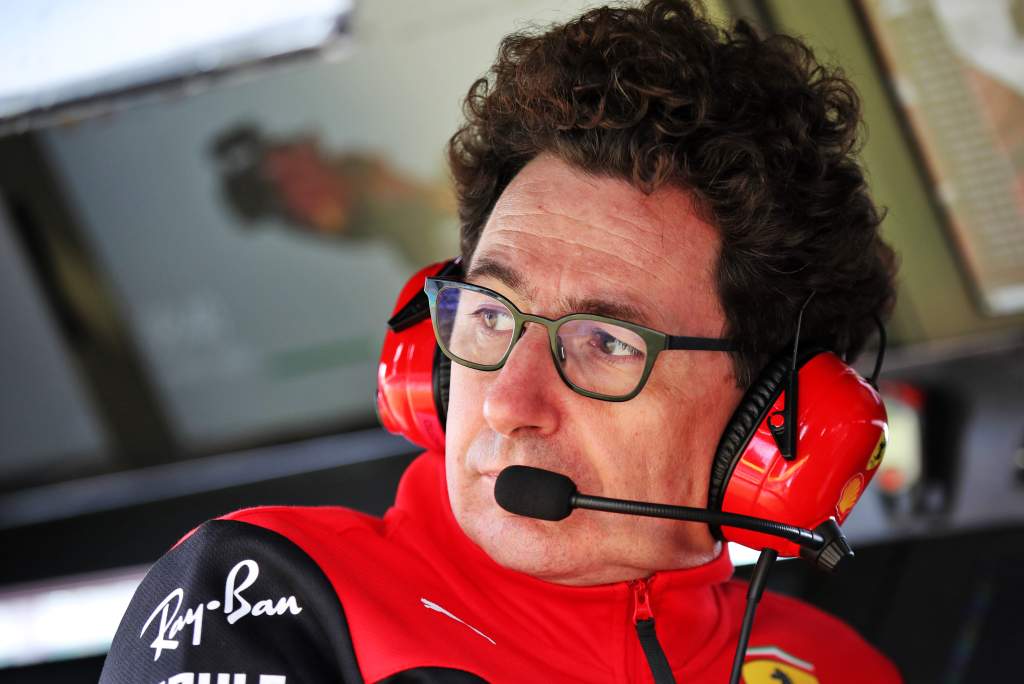 "It's somehow disappointing with the safety car at the end with Ocon stopping in the middle of the track," said Binotto.
"I think he could have stopped somewhere else, there was time to stop somewhere else.
LAP 39/52

Ocon reports issues before stopping yards before Copse corner

⚠️ SAFETY CAR ⚠️#BritishGP #F1 pic.twitter.com/CGDvDbVONw

— Formula 1 (@F1) July 3, 2022
"But we had the safety car and then what happened is our two cars, in our view certainly, were too close to stop both of them.
"So we had to take some decisions. We were the only ones having two cars fighting for good positions. The other teams had only one car, so certainly the decisions were much easier.
"We thought there was not a sufficient gap to stop both of them because the second would have lost time at the pitstop and would have fallen back on track.
"Why then, deciding to stop only one, did we decide to stop Carlos? Because Charles had track position, was leading and would remain leader of the race, and his tyres were fresher compared to the ones of Carlos.
"And Carlos stopping and still being second, he would have protected him in the first couple of corners when we know that restarting on the hard would have been a bit more difficult. That was the reason why we decided.
"We were hoping for more tyre degradation on the softs to give Charles maybe a difficult three or four laps initially but then recovering later on. But the soft didn't degrade that much."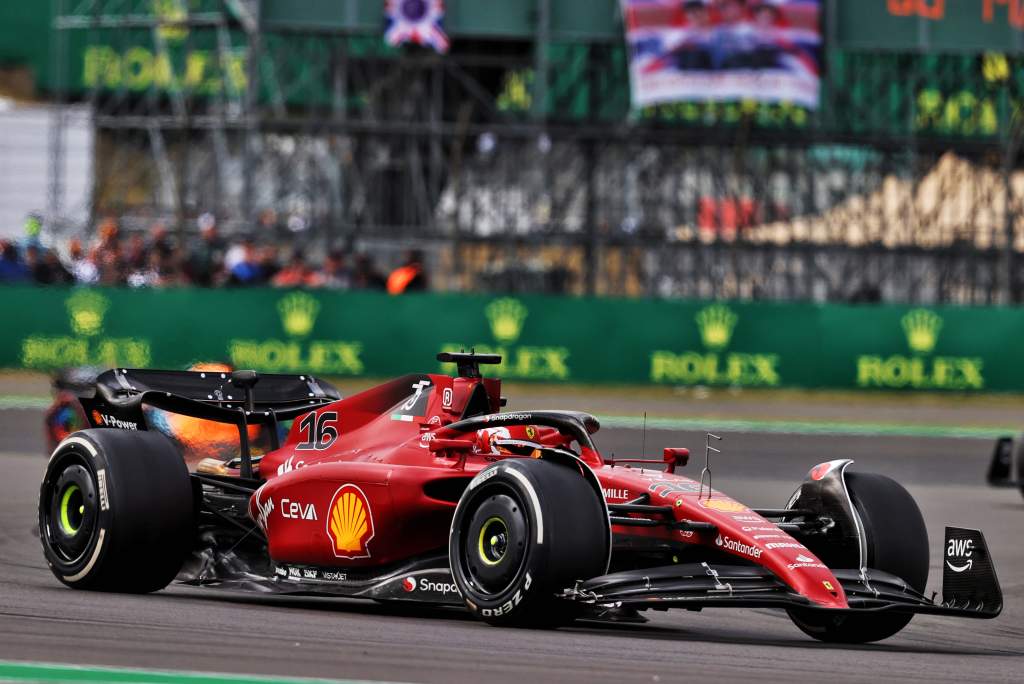 He added: "If we had stopped him maybe the others would have stayed out and maybe he would have been fourth on soft tyres with other cars ahead of him. Would he have been able to recover the positions? I'm not sure.
"Obviously with hindsight it's always easy to say that we could have done differently. Yes, we had once again a safety car at the wrong moment when we were comfortably leading the race at that point."
Ferrari therefore took the restart first and second, but with Sainz on much better rubber than Leclerc.
The team asked Sainz to hang back and create a gap, an order Sainz refused, urging Ferrari to "just stop inventing" and acknowledge that he had pressure from Hamilton and others behind.
Binotto said rather than being annoyed at Sainz rejecting a team order, he appreciated his driver's actions.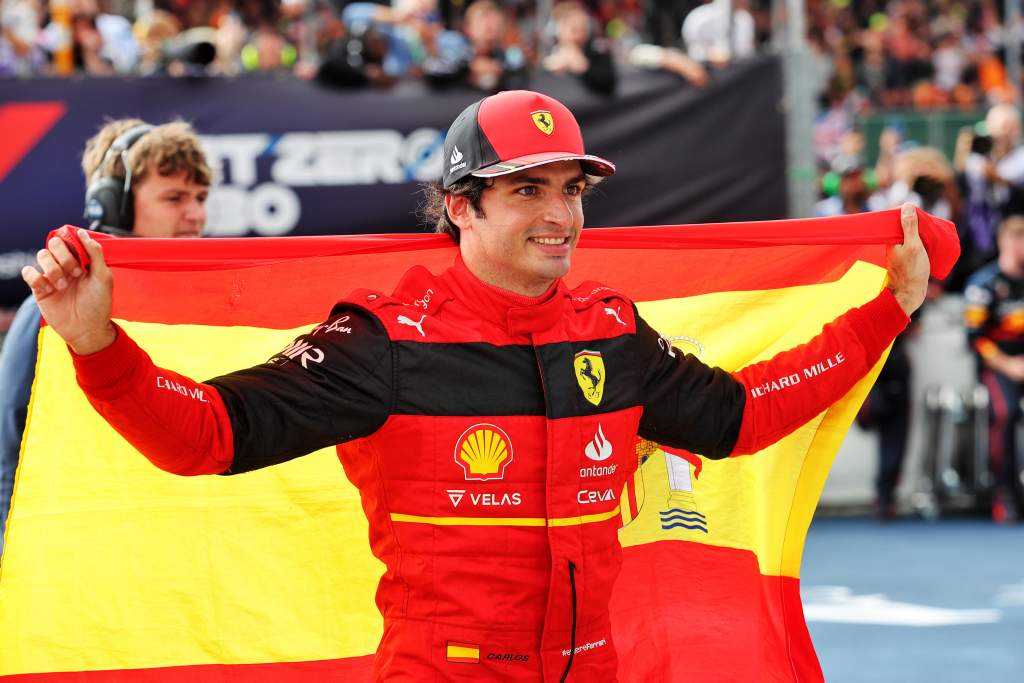 "It is not only OK, I'm very happy with the way Carlos behaved today," he said.
"For example when we asked him to swap position a few laps before, he did it immediately with no discussion.
"When we told him to give up space at the safety car restart, what he said was not that he didn't want to do it, he said the guys behind me will be very aggressive so leave it to me.
"I think he understood properly what the intention was. He not only understood it, he was very good in the way that he's acting and I'm very happy with this."
Leclerc was duly overtaken by the soft-shod cars behind, falling to fourth despite some dogged efforts to hang on to positions, while Sainz charged away to win comfortably.
Binotto spoke with Leclerc immediately after the race, and told reporters he had consoled him by saying it was just bad luck with safety car timing that had cost him.
"I told him simply to stay calm because the way he drove was fantastic. He has once again been unlucky today because a safety car when you are leading is somehow bad luck and I think that overall that's the reason he simply tried to be not too disappointed and stayed calm," said Binotto.
Leclerc did not criticise the team at all in public after the race.
"As much as I am disappointed today on my side, I think this should be a headline on what is an amazing first victory by Carlos," he said.
Binotto also argued that there was no reason to see the British GP outcome as negative for Ferrari.
"Is it a difficult weekend for us? I don't think so," he said.
"We got a victory. We got a pole and victory here at Silverstone.
"I think we should be very pleased. It's a Ferrari on pole and a Ferrari winning today."