The performance and behaviour of the upgraded Mercedes Formula 1 car at this weekend's Spanish Grand Prix will "define the path ahead for us", according to trackside engineering director Andrew Shovlin.
The cancellation of the Emilia Romagna Grand Prix, where the package was due to make its first appearance, and the unusual characteristics of the Monaco circuit on which the revised W14 made its belated debut means Mercedes has yet to build a representative picture of the way the car performs in the real world.
Barcelona, in contrast to Monte Carlo, is an ideal test track and will allow Mercedes to get the answers to key questions it needs to steer its ongoing development both for the rest of this year and 2024 given the limited value of the nonetheless encouraging performance at Monaco.
"In terms of development that doesn't really cause a problem," said Shovlin when asked how big a setback it was not to run at Imola.
"There's questions that had we gone to Imola, we would have been able to answer that we'll get an idea [of] in Barcelona. But really it's just go to Barcelona [and] we'll see where we are, that's going to define the path ahead for us.
"We're fully expecting to have a lot of work to do. The benchmark that Red Bull are setting at the moment is very high, but we're not intimidated by that workload."
The underfloor, front suspension and new sidepods were the key elements of the upgrade, which team principal Toto Wolff characterised as "a fundamental shift in the design direction". This is the first step in this concept, on which Mercedes will continue to build not just this year but with next year's car.
The current Mercedes W14 is a compromised version of this new direction thanks to being constrained by aspects of the car architecture that cannot be changed this year either It's already an improvement, but it's necessary to accumulate real-world data to correlate with the design and development work being done at the team's Brackley base. This will feed into not just the development plan for the rest of the year, but also the 2024 car project.
That 2024 car should already be, by its very nature, a fundamental step forward from the current machine even in its nascent stage. However, Shovlin says the extent of the compromise with its 2023 car will only be understood with time.
"What we did was very much a case of you take the chassis you've got and you look at what you can achieve with it," said Shovlin.
"So we've got one project that was this car to say what can we do with the chassis that we've got without trying to graft a new front end onto it or anything radical. And then separately, we've got simulator programmes running on next year's car saying what do we actually want that to be."
"In the fullness of time, what you'll see is those simulator programmes will end up with bigger and bigger gains that we can achieve for next year and then we can actually answer the question of what's the compromise.
"But it was very much a case of we want to do something in a hurry without costing a fortune and that's what we've got here."
Technical director James Allison echoed that view saying Mercedes was unusually pushing on with two projects because of the necessity to catch up lost ground.
"We certainly will settle back and look at what the Monaco upgrade package has brought us at a more normal track, but we will also push on in parallel with a whole bunch of more things," Allison said.
"There will be a little bit we are bringing to Barcelona and many more things in the races that follow. We can't afford just to do everything sequentially, although there is a sort of academic purity to that, it's just too slow a way of going ahead.
"The upgrades will keep coming, we hopefully have a decent package to build upon with what we put on the track in Monaco, and then we just step forward from here up to the summer break and beyond."
One key area that has not changed and that could be crucial to further gains is the rear suspension. Improving the mechanical platform of the car has been a priority for Mercedes given the advantage Red Bull appears to have in this area with a car that can run low enough to produce prodigious downforce while still providing excellent ride.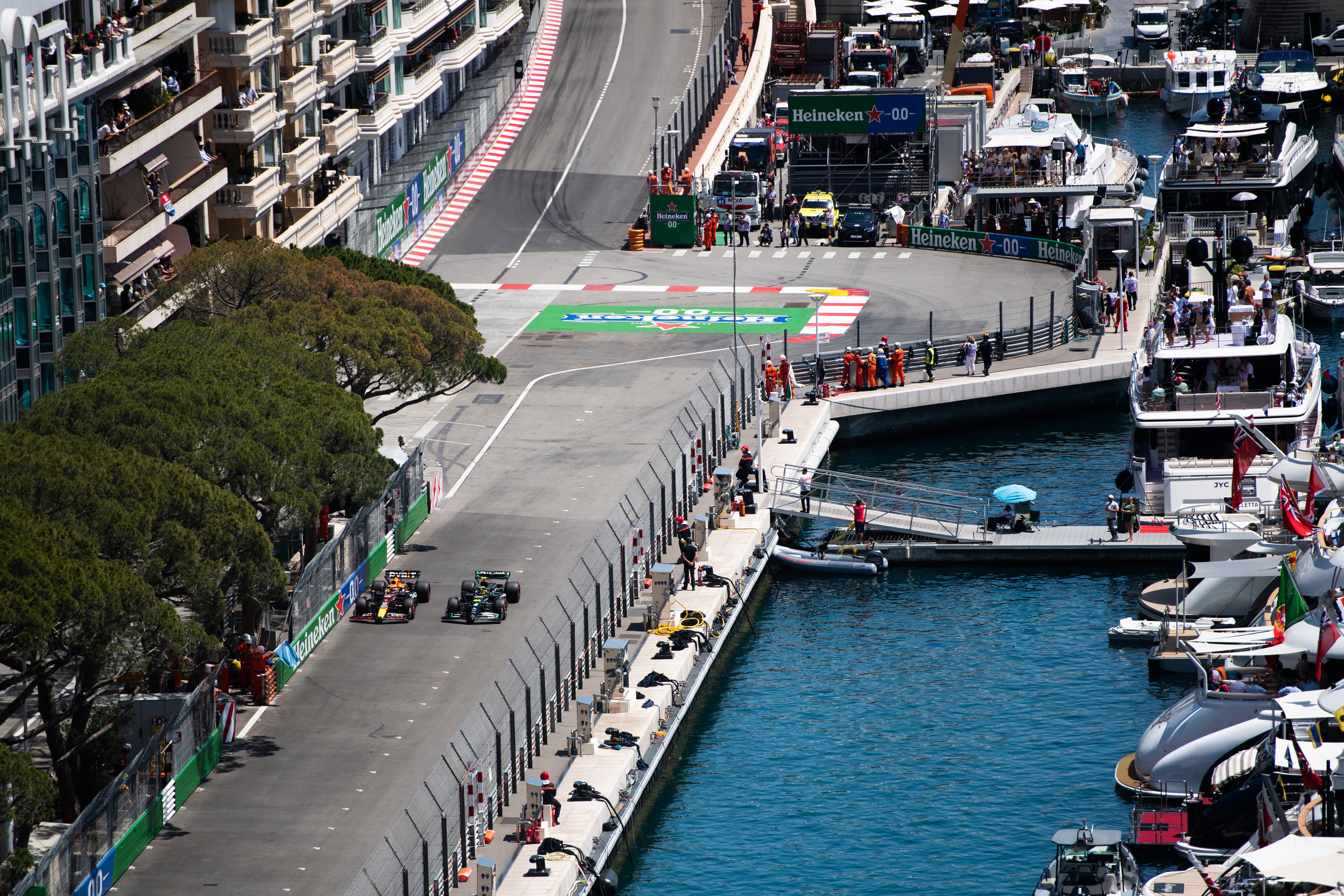 The change to the front suspension, which now includes anti-dive geometry that looks to have roughly doubled thanks to the raising of the forward leg and the lowering of the backward leg of the upper wishbone, is part of this. However, major revisions to the rear suspension will require changes to the gearbox casing and potentially also associated structures. This will have to wait for next year, along with other modifications such as a new monocoque.
Despite that, Shovlin argues there's still plenty to gain with the development of the rear suspension of this year's car to achieve better platform control, hinting that major changes might not be needed in 2024 either.
"Fundamentally, we've done a new suspension this year," said Shovlin when asked by The Race about the extent to which Mercedes is locked out of platform control gains by not being able to overhaul the rear suspension.
"Suspensions are expensive things to bring to the car. The reality is with a cost cap, we're always looking at the championship situation. We don't know how much we will do. I wouldn't expect that we're going to be making massive strides. What we have realised is there's actually quite a rich seam of development here that we can start to look at.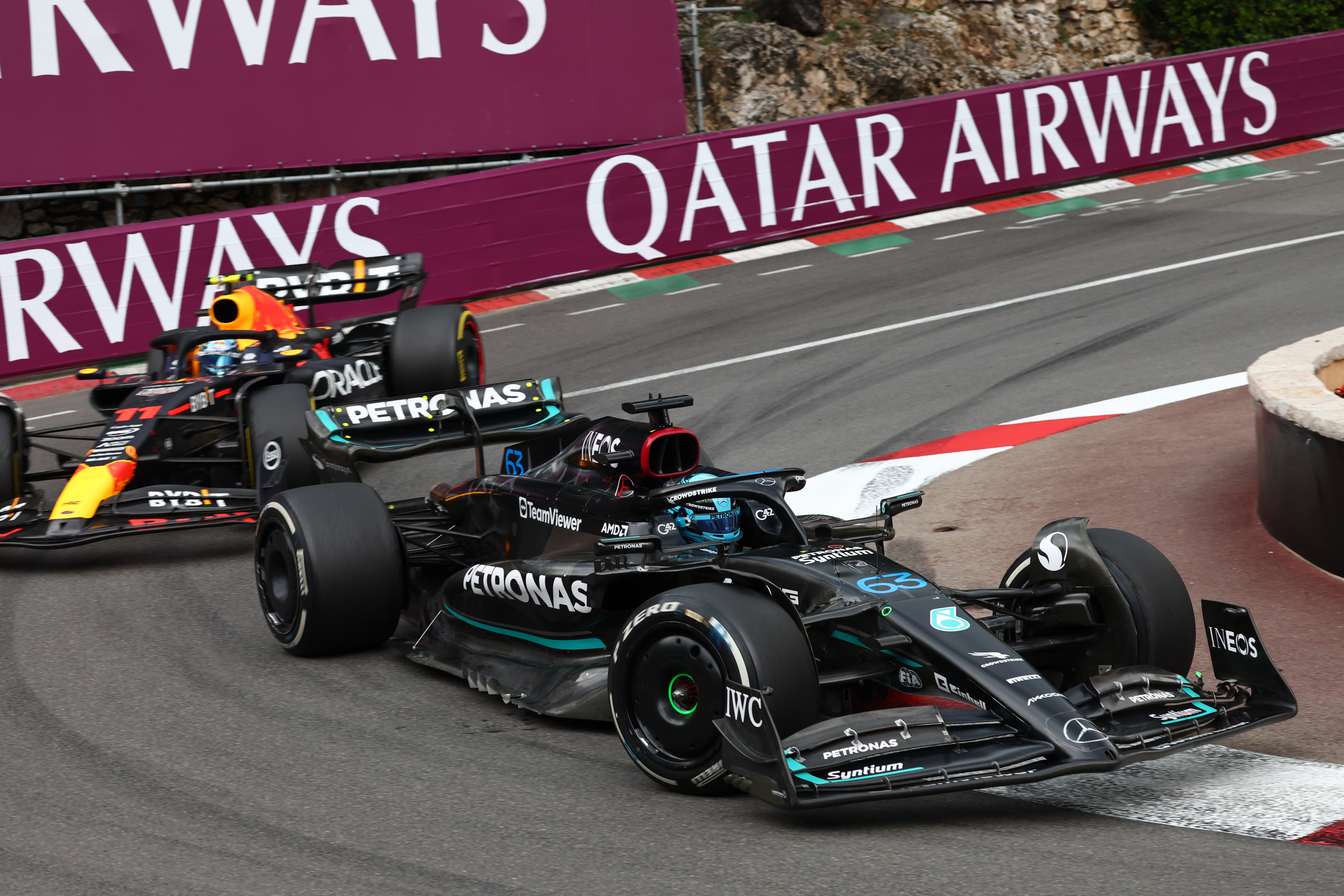 "The challenge is always how you get your aerodynamics and your vehicle dynamics to work together and optimise [that]. Every team is up to that kind of process. But it's looking at where are the opportunities and how can you bring the two together so they work as one package."
The suspension package appeared to work well at Monaco from a mechanical perspective. The drivers also indicated some improvement to the car, with Lewis Hamilton pointing to a better front end. There were also gains in braking stability, although its problems with a weak rear end remain high on the priority list to be fixed.
Shovlin believes that on top of the aerodynamic gains thanks to the increased control of the mechanical platform, the suspension changes have potentially given Mercedes more freedom thanks to the changing characteristics of the car.
"To be honest, it has probably given us more freedom because the issue that we always had prior to that was getting good front end when you needed it at the apex but good entry stability when you're hard on the brakes and turning in," said Shovlin when asked by The Race whether the increased anti-dive had limited the team in terms of how it has to run set-up details such as camber.
"And that compromise was always something that we couldn't resolve. You're always left with either a weak rear on entry or a poor front at apex. So hopefully that's moved us in the right direction.
"The problem is when you're doing these kinds of updates midway through a chassis development cycle, you never end up with what you want, We've got ideas of what we want, ideas of what we'll be doing with next year's car.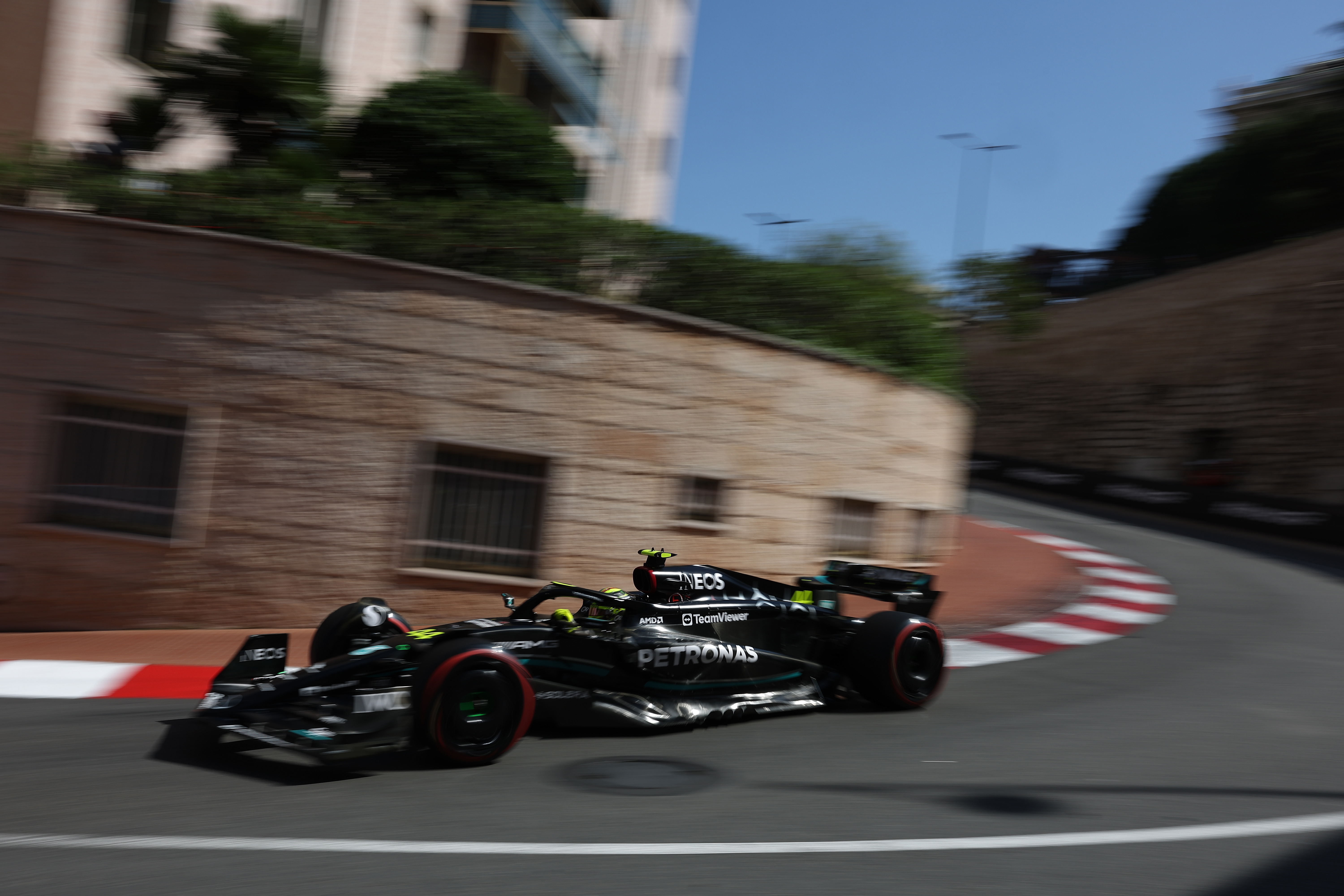 "What we have brought to this car is just a case of what can you achieve in a cost cap in a short space of time."
Mercedes will work to extract the maximum from this revised package and continue to improve it over the course of the season. However, for the long term it's the work back at the factory that is key. That's why the data harvested in Barcelona, as well as the subsequent races, will be vital for steering the ongoing design work on the 2024 car.
As Lewis Hamilton said in Monaco, this package is "proof of concept". That's why the upgrade and the associated change of development direction are only the start for Mercedes.
The key question now is whether Mercedes is on the right trajectory, and how quickly it can progress from here.