Braking Point divided opinion when the story mode was first introduced in F1 2021 but will the second instalment of the story mode be any more conclusively positive?  We've been able to get an early, hands-on look at the follow-up to that story in F1 23 to find out.
Before EA and Codemasters properly revealed the upcoming F1 23 game, they put on a car launch for the fictional 'Konnersport team' which Braking Point 2 will be centred around. So there's no doubt about how much focus (marketing-wise at least) has been directed towards the narrative-driven mode for this year's F1 game.
There's no need to have played the first instalment of Braking Point as F1 23 starts off with a recap of what happened previously and provides all the context you need for Braking Point 2. Although there are a few nods to the first story with Casper Akkerman and Brian Doyle, Jackson's former team-mate and manager respectively, getting in touch through the in-game emails.
The preview build of F1 23 we have access to only includes the first three chapters of the story which means we don't know how the plot – and some of the new features which intend to give more player input into the story – play out long-term.
What we were able to experience was three races, all with their own unique circumstances and challenges, and the continued deterioration of the relationship between now team-mates Aiden Jackson and Devon Butler.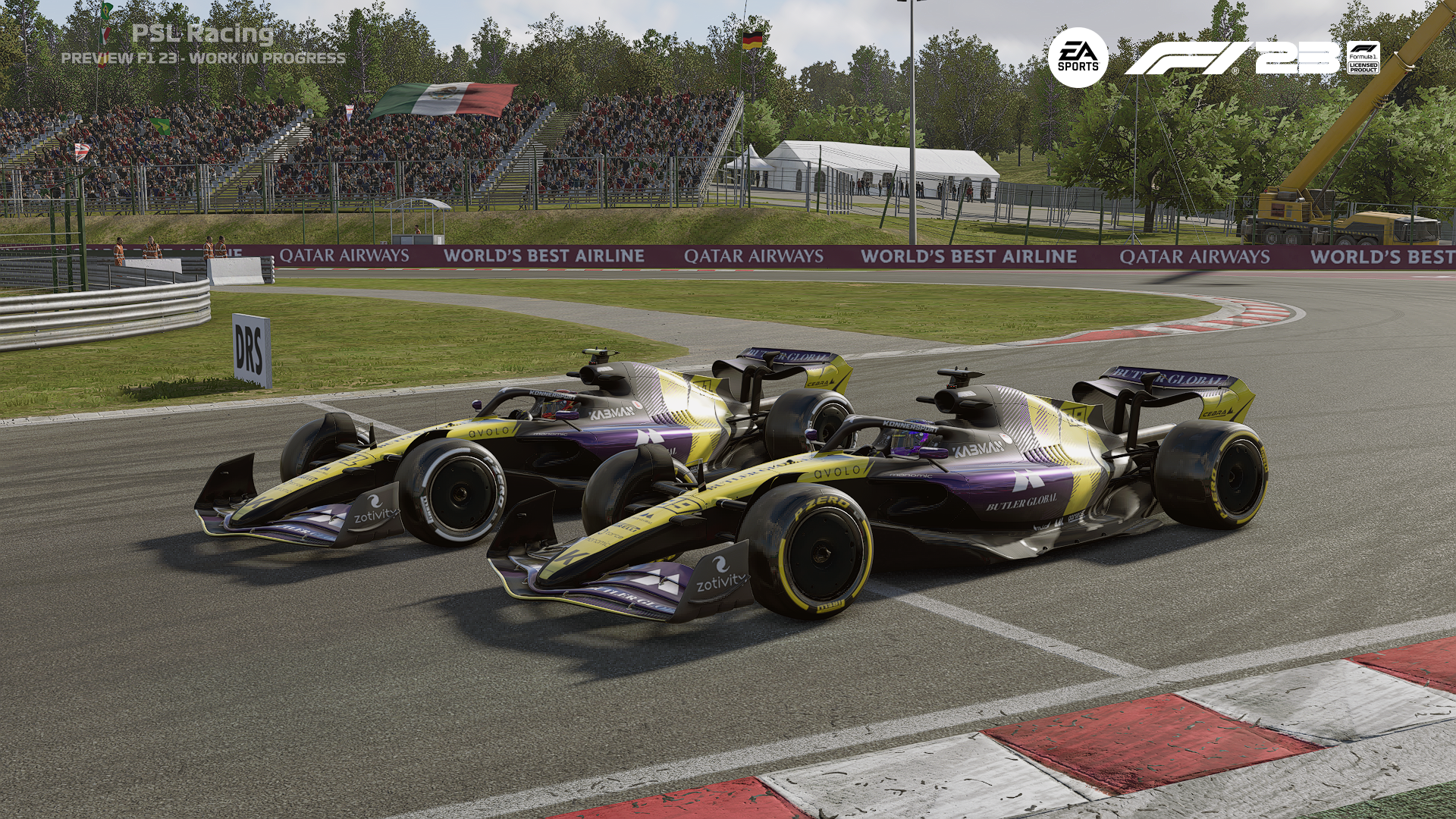 Braking Point 2 carries straight on from the events of F1 2021's story as it starts in the 2022 season and carries on into 2023. Despite being teased that Aiden Jackson would join one of the top teams at the end of the first story, it's established in this game that those plans fell through and so he had to join Konnersport alongside his bitter rival Devon.
Adding extra spice is the fact that Devon's father, Davidoff Butler, has huge influence on the team as he's the owner of the company which is the title sponsor to Konnersport. The obvious real-world comparison to draw on is Nikita Mazepin's drive at Haas in 2021 which was financed by his father's investment into the team through Uralkali.
Already we were given a sense of how duplicitous Davidoff is after the race in Hungary where Butler ignored team orders to let Jackson pass him. Devon claimed he never got the instruction as his radio was broken.
This denial caused Jackson to storm out of the team debrief. Davidoff told him that it was good for someone to call out Devon on his lies and arrogant behaviour. But a later exchange between Davidoff and team principal Andreo Konner proved that Davidoff was very much in favour of his son as he insisted the team run with his lie that the radio did indeed break and that the team should "leave Aiden to me from now on".
That's where our experience with Braking Point ends, but the power Davidoff holds within the team and his clear favouritism towards his son may end up explaining some of the on-track events we see. In the very first race in Miami, Aiden's car breaks down and the reveal trailer shows that Aiden has a slow pitstop in Suzuka due to the front left tyre not being brought out from the garage. Maybe it will transpire that those events weren't just innocent mistakes and bad luck?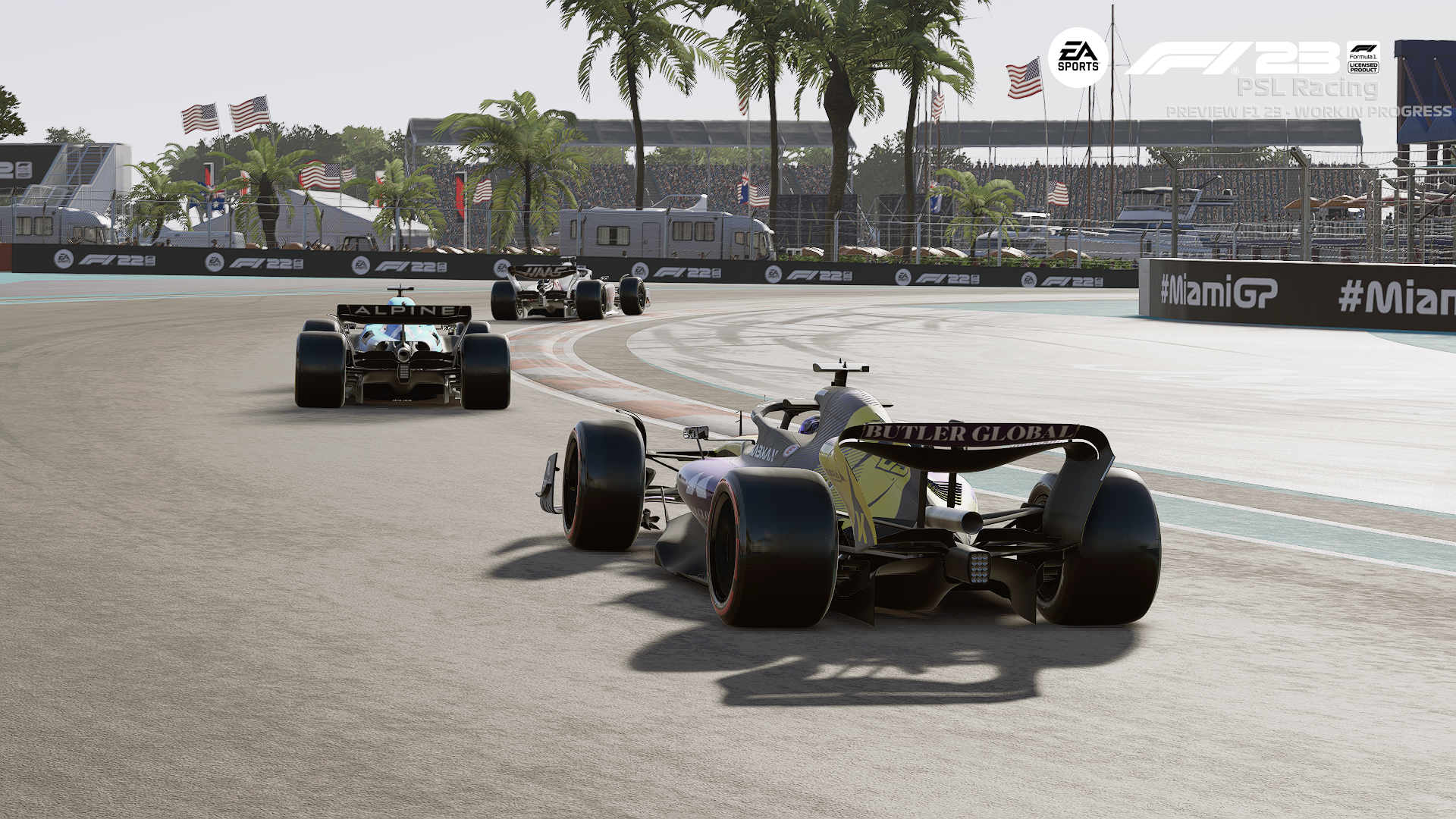 Our hands-on also didn't include any time with new character Callie Mayer who starts the story racing in Formula 2 and is the sister to Devon Butler. Based on what we've seen so far and the glimpses of her story in the reveal trailer, there could be a similar level of favouritism afforded to Devon in that sibling rivalry.
When you're not racing it's very reminiscent of the first game's story mode. You have phone calls between characters you can listen to as well as emails, social media posts and a news feed to read and get extra story context through.
What is new for F1 23 is the inclusion of performance and reputation levels. These go up and down depending on your performance on and off-track and the second deep dive video from EA and Codemasters promises that you'll get rewards for finishing the story with a certain level of performance and reputation.
Part of what influences them is your responses to post-race interviews as well as certain management decisions made as the team principal of Konnersport – the latter is akin to the department events seen in the career modes of earlier F1 games. Some of the options for responses will only be available to you if you have a high enough performance or reputation level.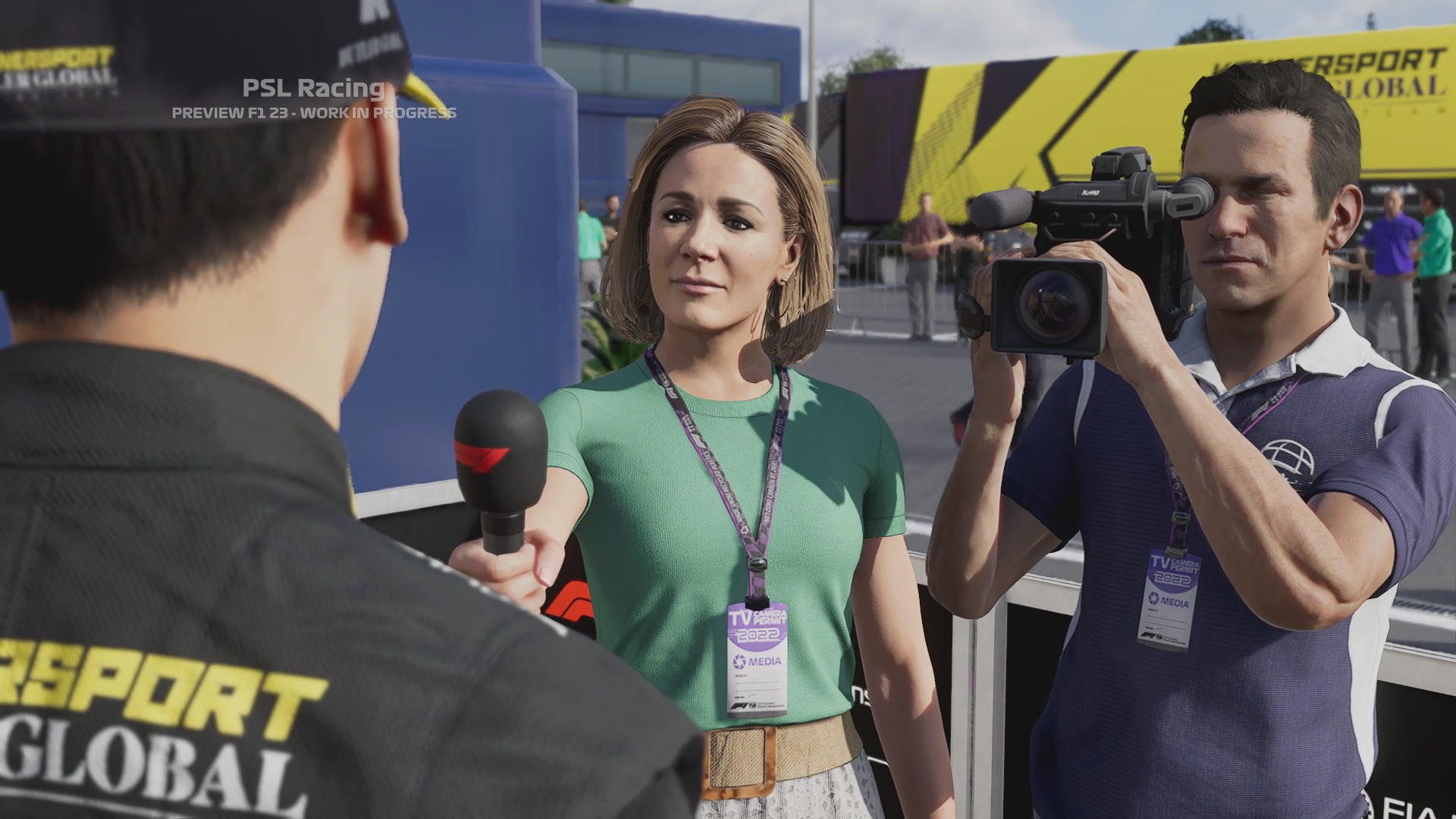 More intriguing than that, the second deep dive video released by EA and Codemasters also claims that whether or not you meet certain bonus objectives during the races can "affect how a certain storyline plays out". Exactly what that could mean remains unclear even after our hands-on with Braking Point 2.
In the race in Canada there is the choice to influence your bonus objective through a department event pre-race that asks you to respond to media suggestions that both home drivers, Stroll and Latifi, will easily beat both Konnersport cars. You either come out and confidently claim the opposite, or ignore it. The former means the bonus objective is to beat both Canadian drivers, the latter is simply to finish in the top 10.
So at the very least there has been an attempt to give the second iteration of Braking Point more player agency and allow for more potential differences in each playthrough. The full execution of that isn't something we've been able to test in this preview build though.
Braking Point 2 has leaned more towards the Drive to Survive style with studio interviews of the characters being included around other cutscenes of on-track or paddock action. Time will tell whether it can have anywhere near the same impact as the Netflix series has, or if F1 23's story mode will be forgotten about by the community as quickly as it was in F1 2021.