Haas delivered a cautiously optimistic initial verdict on its major 2022 Formula 1 car upgrade at the Hungarian Grand Prix.
The first and only significant Haas upgrade of the season, with revised floor, sidepod and flow-conditioning details among the developments, broke cover ahead of Friday practice.
Its upgraded VF22 had a low-key but straightforward first day on-track at the Hungaroring, where Kevin Magnussen was only 16th in FP2 – almost two tenths faster than Mick Schumacher in the initial specification car.
That result undersells the fact Haas is tentatively optimistic that the upgrade is working as expected and says the numbers match what it was getting from its simulations.
Asked by The Race if he would have been surprised if the upgraded car was immediately an improvement on the old version, because that car is so well understood, Haas team principal Guenther Steiner said: "Absolutely. Why would that happen?
"We run the car 12 races now, we know it pretty well. If you bring something, [find] the magic bullet, it will not happen.
"We need time but I'm positive because the numbers are OK."
He said that a successful weekend for the upgrade would be "if we get more data and the numbers match the windtunnel, then they're fine".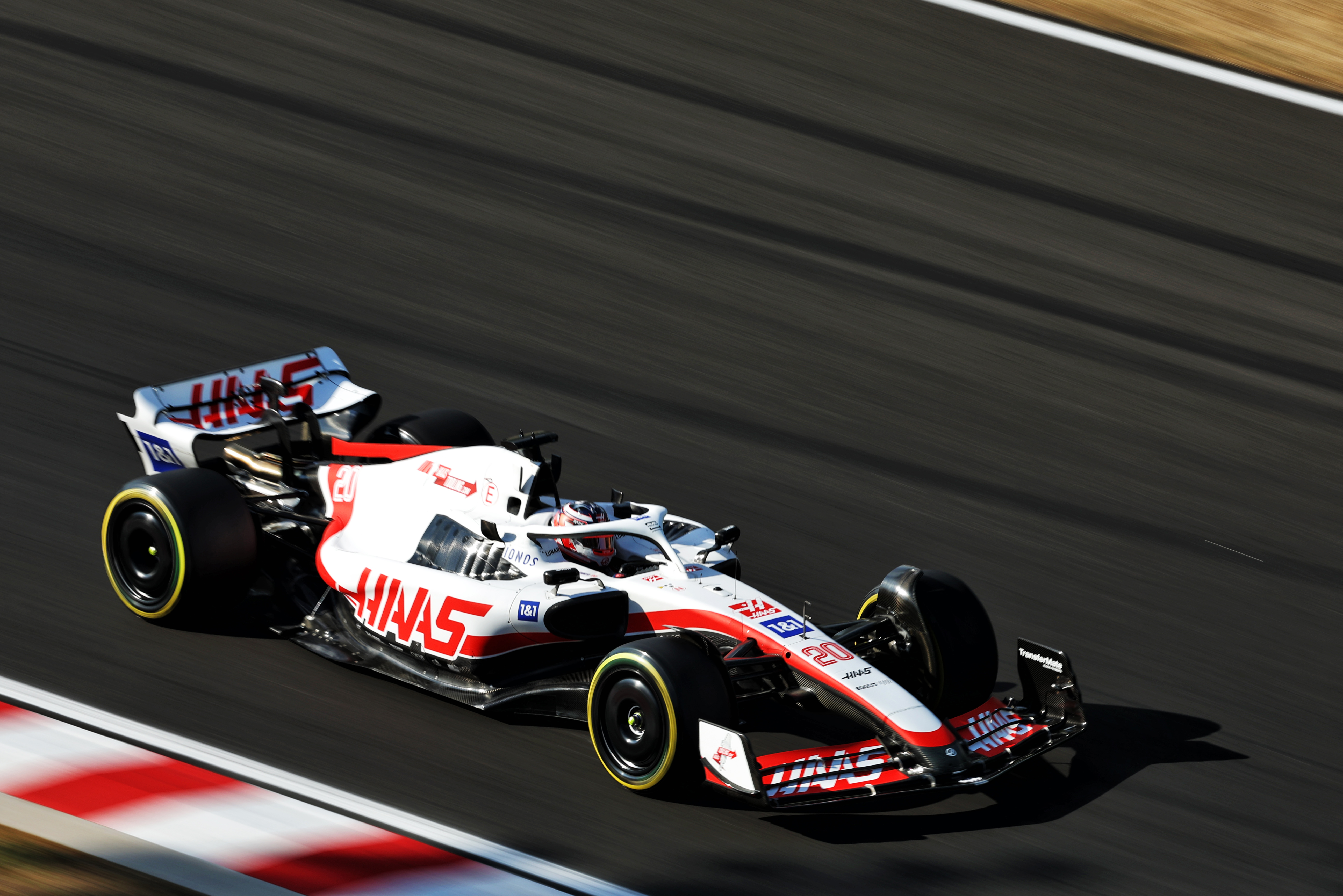 "Kevin said this track and Monte Carlo, they're not perfect for us," Steiner added.
"But I think there is more in it than the end of the day. We just have to learn about it."
Magnussen agreed the team has "some work to do to really get it dialled in" after some initial balance issues on Friday.
He admitted that the car did not initially feel better than before and explained that the upgraded package has introduced some "new characteristics that we need to exploit".
"We don't look so competitive here this weekend, but I think that's more we're just not so competitive in Budapest," he said.
"We've seen before we can turn things around, there's certainly more to find with these new parts."
Asked by The Race what more he wants from the new car, Magnussen said: "Balance-wise it's not there yet, because it's a bit different because the window has changed.
"I think the characteristics of the car, how it handles on turn in versus mid-corner, low speed vs high speed, those things, that's more in-depth characteristics and those things, nothing stood out as being that different.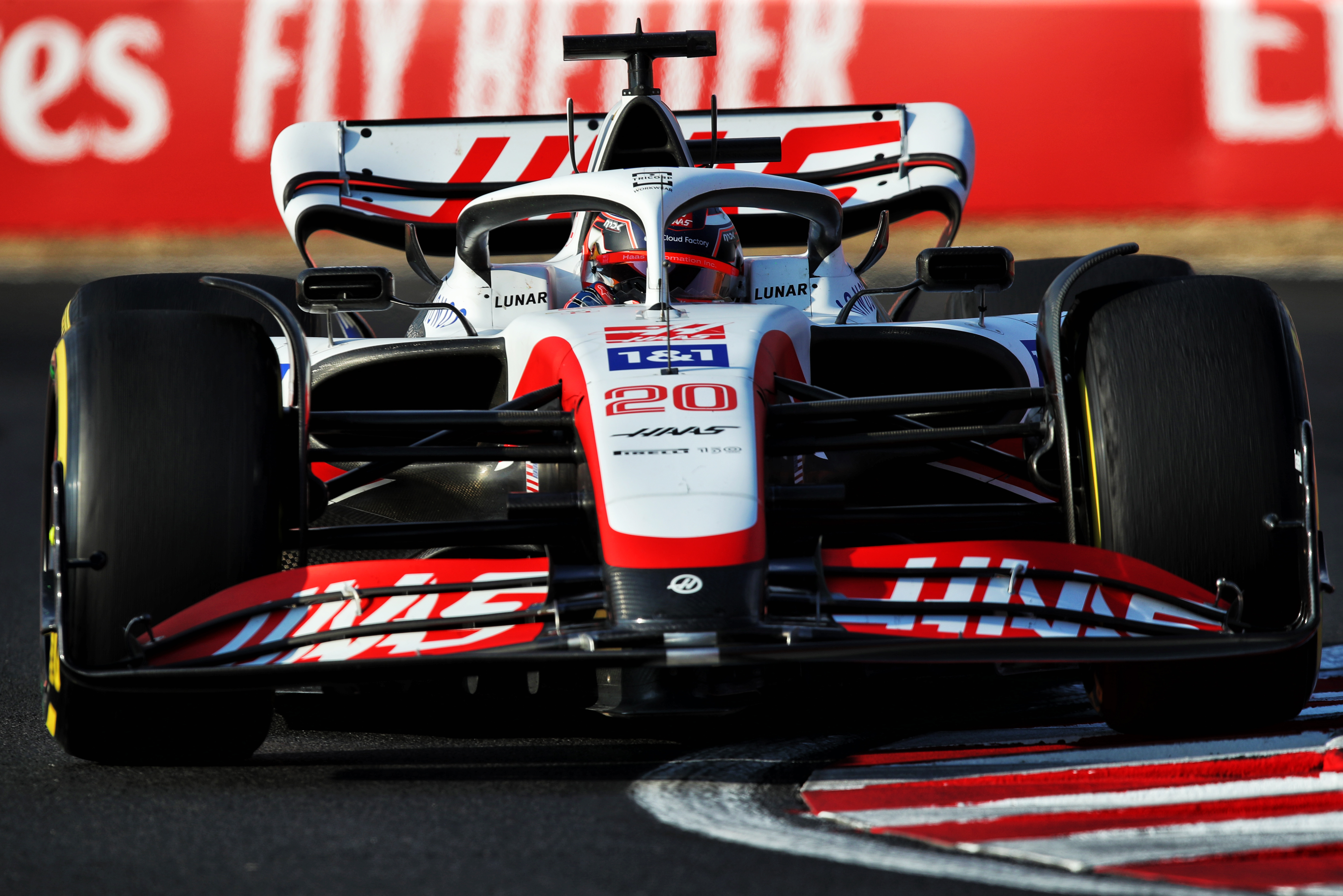 "There were subtle differences but it's also hard to compare from one track to another.
"Nothing massive changed, it still feels more or less the same in terms of characteristics but hopefully we're able to extract a little more, move the limit of potential and with time, we're going to get more out of it."
Magnussen was particularly encouraged by the long-run pace he showed on Friday and feels that was a result of a set-up improvement after switching from low fuel to high fuel in FP2.
Schumacher also reckoned the new car is already showing signs of producing "quite a bit more downforce in the high-speed corners", whereas he has struggled with ride quality as his older version has to be run lower to achieve the same performance.
His assessment of what Haas is trying to achieve with the upgrade is "increased load and downforce and reduced drag", as both Schumacher and Magnussen have been happy with the car's balance since the start of the season.
That is in line with the fact this upgrade is an obvious evolution from its predecessor rather than a dramatic departure.
Tom Coupland, Haas's head of concept design based in the team's Maranello office, described the new package as not "too dissimilar" to the launch version.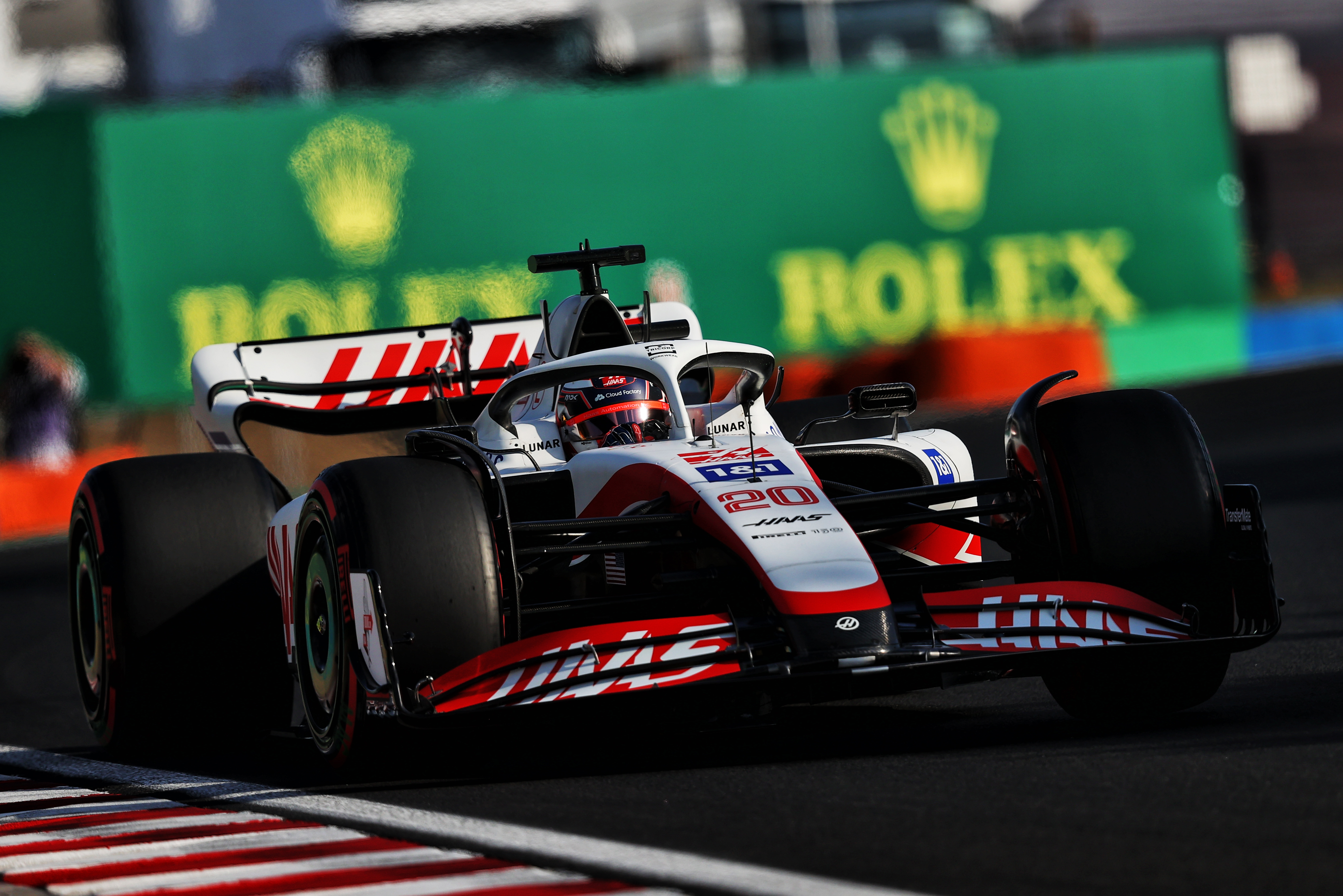 He said that Haas has been committed to this package for "a few months" and has since been focusing on "final tweaks" to fully maximise the revised philosophy.
Notably, there are no updates to the front of the car but Coupland said this remains an "area of focus for us" it's just a matter of finding "enough performance to validate" putting parts into production.
"We've evaluated other options along the pitlane," Coupland said. "And we felt that an evolution of what we currently had was the way to go. It gave us the best results in the tunnel.
"Effectively, in terms of geometries, it gives us a lot more diffusion to the rear of the car. So it helps with the rear. And it cleans up the sides of the coke [bottle area]. They were the fundamentals behind the bodywork.
"This upgrade's come quite late in the season but that's allowed us to get some really good correlation with our launch car.
"A lot of teams struggled to get a handle on this new generation of car, and we feel quite confident now with the correlation that we get.
"With that correlation, we can evolve, develop a car with the confidence of what we already know.
"So, we haven't made drastic changes. We've just taken every little area of the car, the floor, the inlets, the sidepod, the size of the floor and evolutions to develop for more [points of downforce] and flow conditioning, and trying to reduce as many losses as we can."