Do you ever find yourself missing lights out of a favourite race, not catching a season defining overtake or forgetting to watch what turns out to be the most exciting race of the year?
It can happen to any race fan as seasons continue to get longer and calendars more international.
But keeping track of your favourite team, driver or championship shouldn't be difficult and this is where Fixture Calendar can help.
Fixture Calendar helps to make motor racing, along with more than 70 other sports, simple and easy to follow.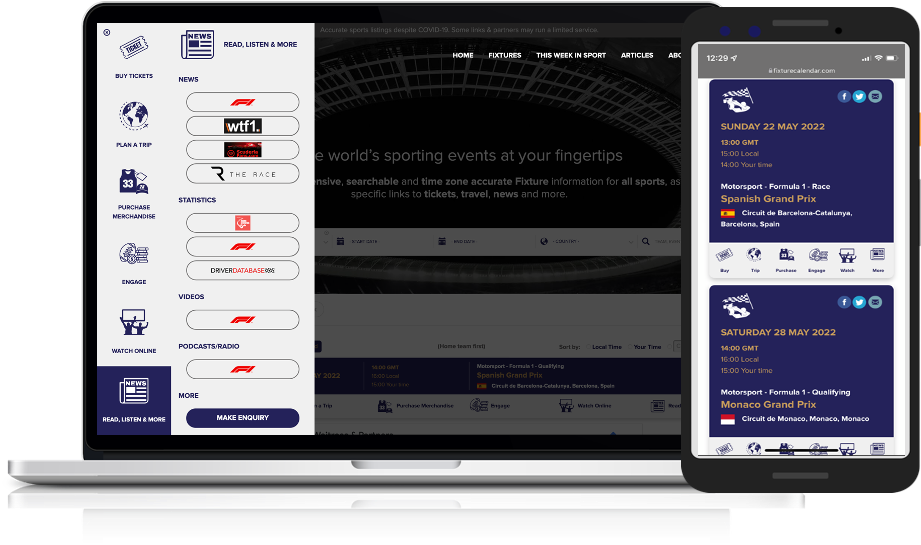 It provides sports fans with extensive, searchable and timezone accurate race and fixture information – making sure you don't miss so much as a single qualifying shootout, race winning pitstop or podium celebration.
As well as providing detailed and accurate schedule information, Fixture Calendar provides fans with race specific links to tickets, travel, news and more – making sure you get the most out of motor racing. The site is easy to use and more importantly, completely free.
Fixture Calendar also writes weekly and monthly guides to the biggest sporting events coming up. When there is no racing on do you struggle to find sport to watch? If you do, then these guides are for you.
Check out the website to discover weekly run downs of the world's top sport or sign up here to receive monthly summaries of the sporting events you can't miss straight to your inbox.
Whether you follow F1, IndyCar, NASCAR or MotoGP use Fixture Calendar to make sure you get the most out of motorsport.