F1 Manager 2023, the second instalment in Frontier Development's Formula 1 management series, has been given a summer release window and an array of new features.
Among them is the brand new 'race replay' mode which will challenge players to rewrite key moments from the current F1 season.
Career mode has been further developed including a new team role of sporting director, allowing you to manage your pit crew and their training schedule. That can lead to shorter pitstop times and fewer mistakes.
Similarly, car weight is another new consideration with players having to manage it to strike a balance between performance and reliability. Car reliability is a brand new factor to F1 Manager 2023 as retirements were only ever caused by crashes in last year's game.
One glaring omission from last year's game was sprint races, but all six sprint races will be included in F1 Manager 2023. There's also the ability to negotiate contracts that don't start until the following season, a heavily requested addition.
The on-track action is promised to be more dynamic with drivers shifting racing lines when trying to overtake each other. A driver confidence system underpins bold overtaking manoeuvres and as cars go wheel-to-wheel, each driver will respond accordingly to their race engineers.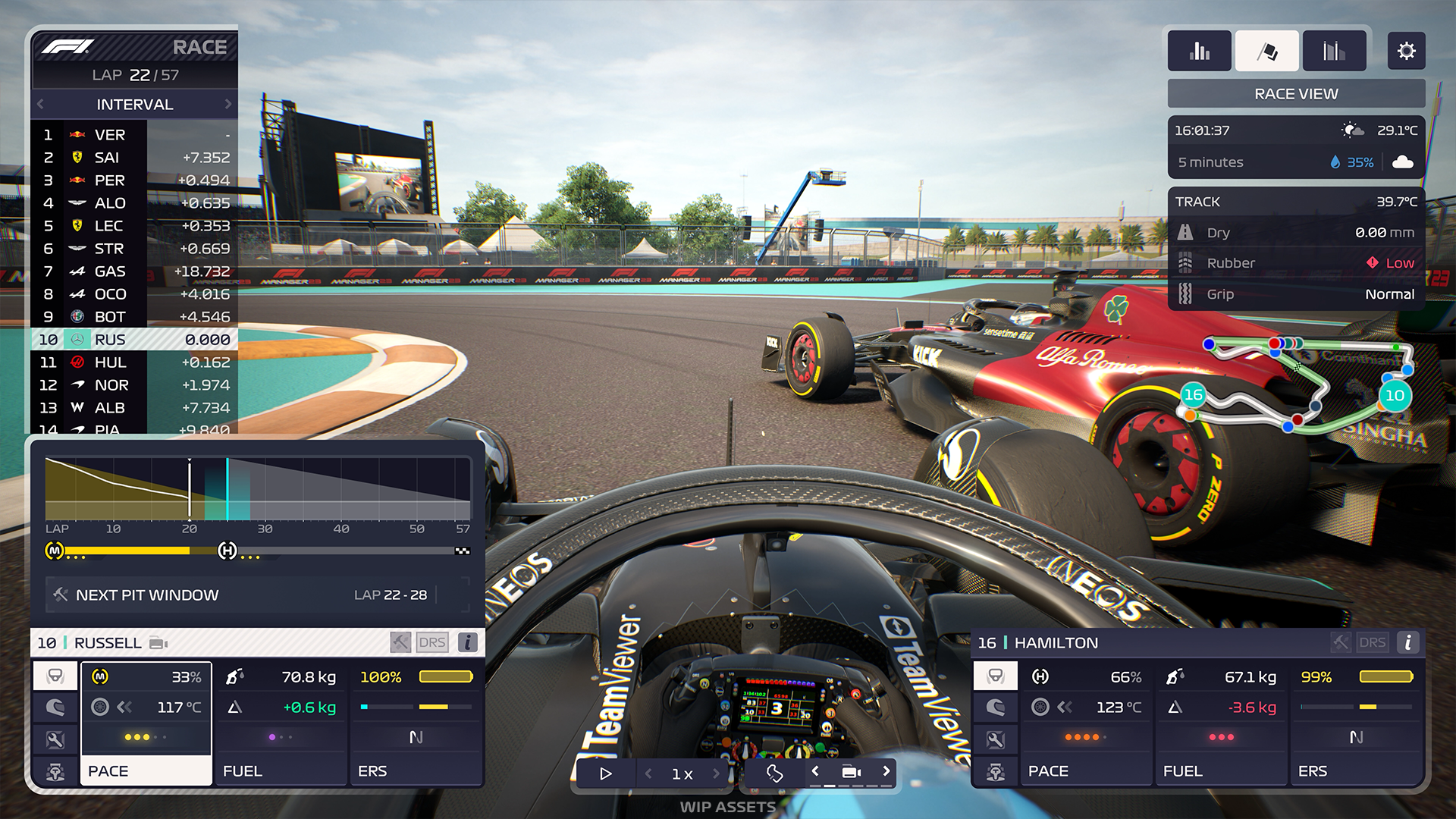 Finally the management of tyre temperatures, not just wear, will be much more important for determining your drivers' pace during each of the sessions.
An exact release date hasn't been given yet, but a summer release window has been confirmed. Last year's game came out in late August.
F1 Manager 2023 will be available on PlayStation 4 and 5, Xbox Series X|S, Xbox One and PC via Steam and the Epic Games Store.