Red Bull cruised to a second straight 1-2 finish from the 2023 Formula 1 season's opening rounds at the Saudi Arabian Grand Prix.
Max Verstappen had little problem blasting past rivals as he came from 15th on the grid to second behind team-mate Sergio Perez.
But while that was ominous for F1, there was also a tense undercurrent within the Red Bull camp as Verstappen appeared less than keen to heed team requests to back off while chasing Perez in the closing stages – and then pinched fastest lap from his team-mate on the last lap even after seemingly being dissuaded from trying.
Here are our writers' thoughts on the implications of the intra-team ripples developing within Red Bull's crushing domination.
VERSTAPPEN'S PAST STANCE MIGHT BITE HIM
Gary Anderson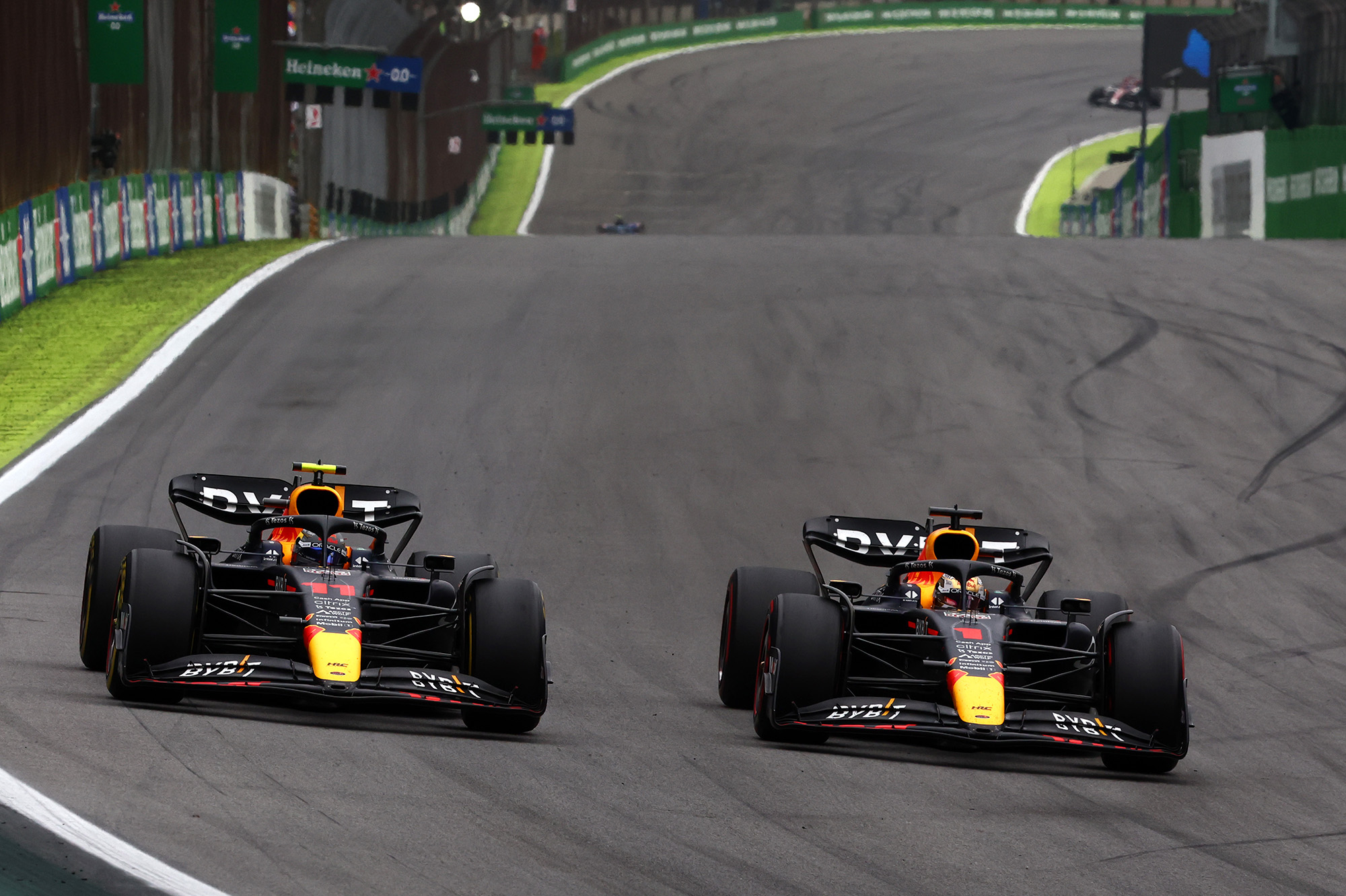 I'm pretty sure Checo in some way saw today's result as payback for Brazil last year when Verstappen refused to give him a position which would have meant he would have finished second in the championship instead of third. Unfortunately over this season that could turn around and bite Verstappen.
In terms of the outright result, what we really need to accept is that Red Bull has the superior car in all conditions: outright pace, race performance, tyre degradation and if and when it is needed DRS performance.
Overall – as Lewis Hamilton suggested – it's even more superior than when Mercedes was at its most dominant and its two drivers are making the most of that superiority.
It's there for everyone to achieve so it's not Red Bull's fault it has done the best job.
VERSTAPPEN WAS RUTHLESS BUT NEEDLESS
Scott Mitchell-Malm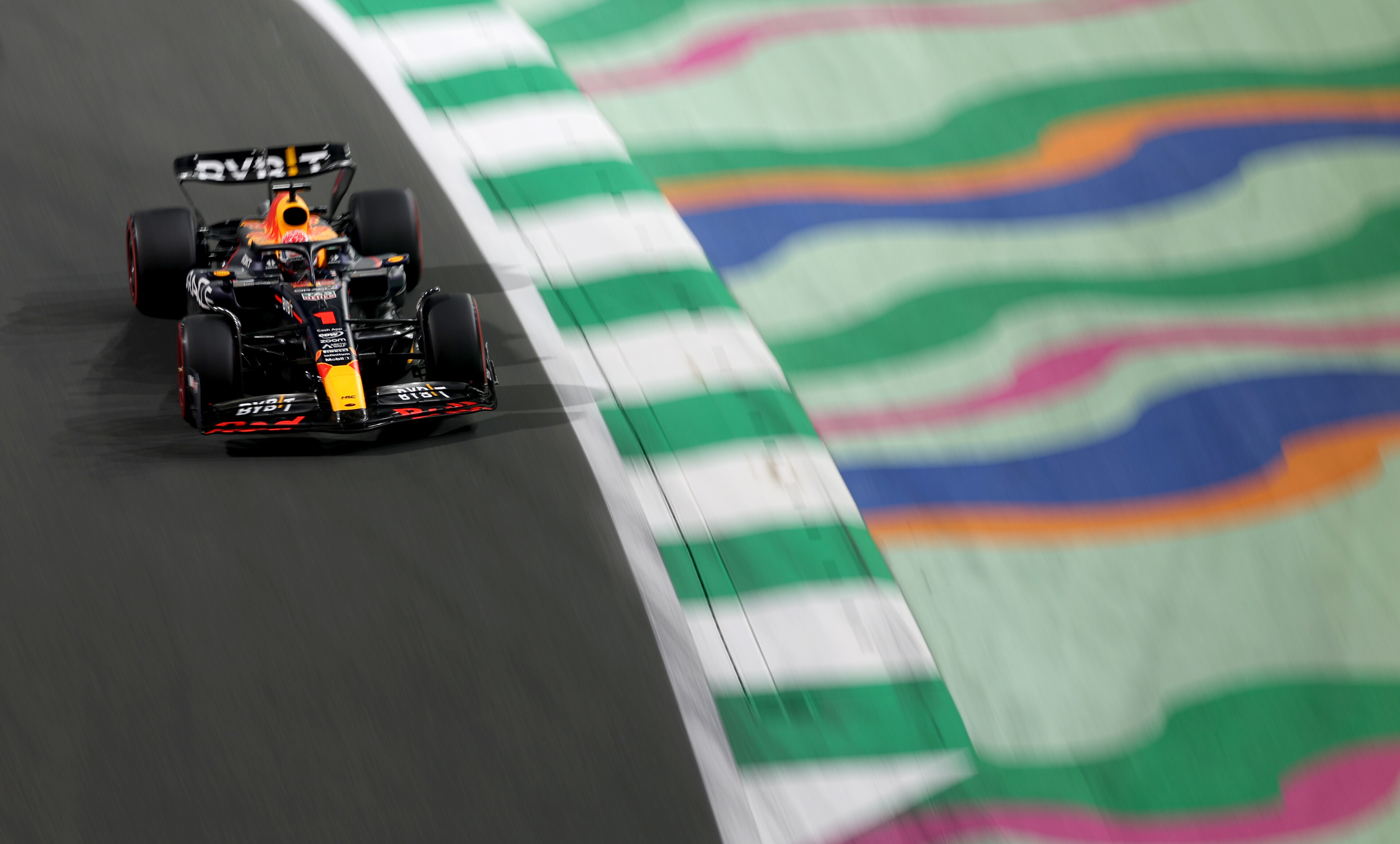 Verstappen has displayed the ruthlessness that comes with being the clear number one. I understand the desire to get every point possible, it's what makes him the driver he is.
I'm all for drivers ignoring their team if it's a boring call to hold position for no good reason. But when he reported a reliability concern, and was given a laptime to manage, it seems like a needless risk to not do so.
Maybe there was no real concern or Verstappen was just happy to risk it in pursuit of a win.
PEREZ'S SUSPICIONS WERE CLEAR
Edd Straw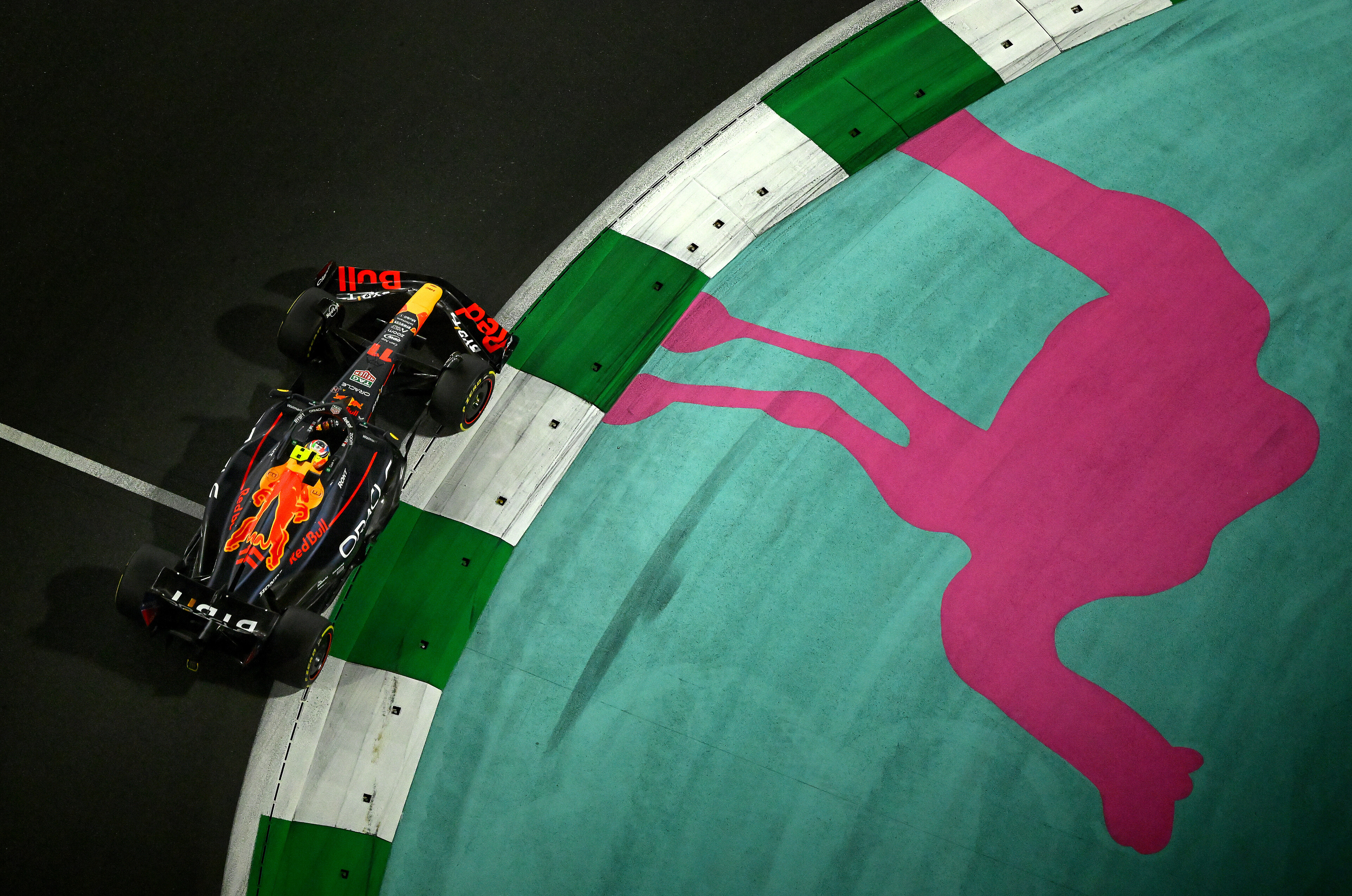 Listening in onboard with Perez in the second half of the race, what was glaringly obvious was that he was automatically suspicious of any instructions issued related to managing the race to the end. He knew that with as driven a competitor as Verstappen not far behind, he had to be very careful.
This isn't about not trusting the pitwall, but simply recognising that Verstappen is the kind of racer who chases every single point – fastest lap point included.
And Perez knows he must be ever-vigilant if he's to ensure his own interests are protected.
After all, this is probably the best chance he's got of winning the world championship and it is dependent on the almost-impossible task of beating Verstappen over the season.
While Red Bull has a big advantage, it's not a major problem. But when one team has a clear advantage, it can get very tense between the two sides and sometimes that's the only force that can work against your interests as a team.
Today, it didn't cause difficulties but it's conceivable that if the situation were repeated the competition either for victory or fastest lap point could compromise Red Bull's results.
But it's the inevitable consequence of the situation. And for Perez, the problem is that he will almost always lose the argument when it comes to driver conduct given Verstappen's well-earned position of supremacy in the team.
What it points to is the fact he might have to ask himself just how far he's willing to push things to make a serious play for the championship because his only chance is by destabilising Verstappen.
And if he chooses that path, is that not self-defeating given Verstappen is the team leader for reasons of performance?
WHOEVER GOT FASTEST LAP TODAY, THIS IS VERSTAPPEN'S TITLE
Glenn Freeman
Team-mates squabbling over a fastest lap point for the championship lead feels somewhat significant at round two of the season, particularly for neutral onlookers (and Perez fans!) hoping for a title fight when there's one clearly dominant car out there.
But this is unlikely to last. Perez's drive was superb on Sunday, and Red Bull's dominance means we could see a lot of 1-2 finishes, which will make it harder for either of its drivers to quickly build a gap in the championship.
But over the balance of such a long season, Verstappen is going to have Perez covered.
With so many races, even a non-score for Verstappen at some point, and the likely 25-point swing that would give to Perez, is unlikely to give us a title fight that will go down to the wire.
This isn't meant to be a criticism of Perez, who is driving well and is clearly happier with the 2023 Red Bull than he was with last year's car by the end of the season.
But his team-mate is exceptional, and with little other competition, Verstappen's going to have this one covered to a level that should prevent too many escalations in tensions between the Red Bull team-mates.
DON'T UNDERESTIMATE PEREZ – HE WAS SUPERB TODAY
Josh Suttill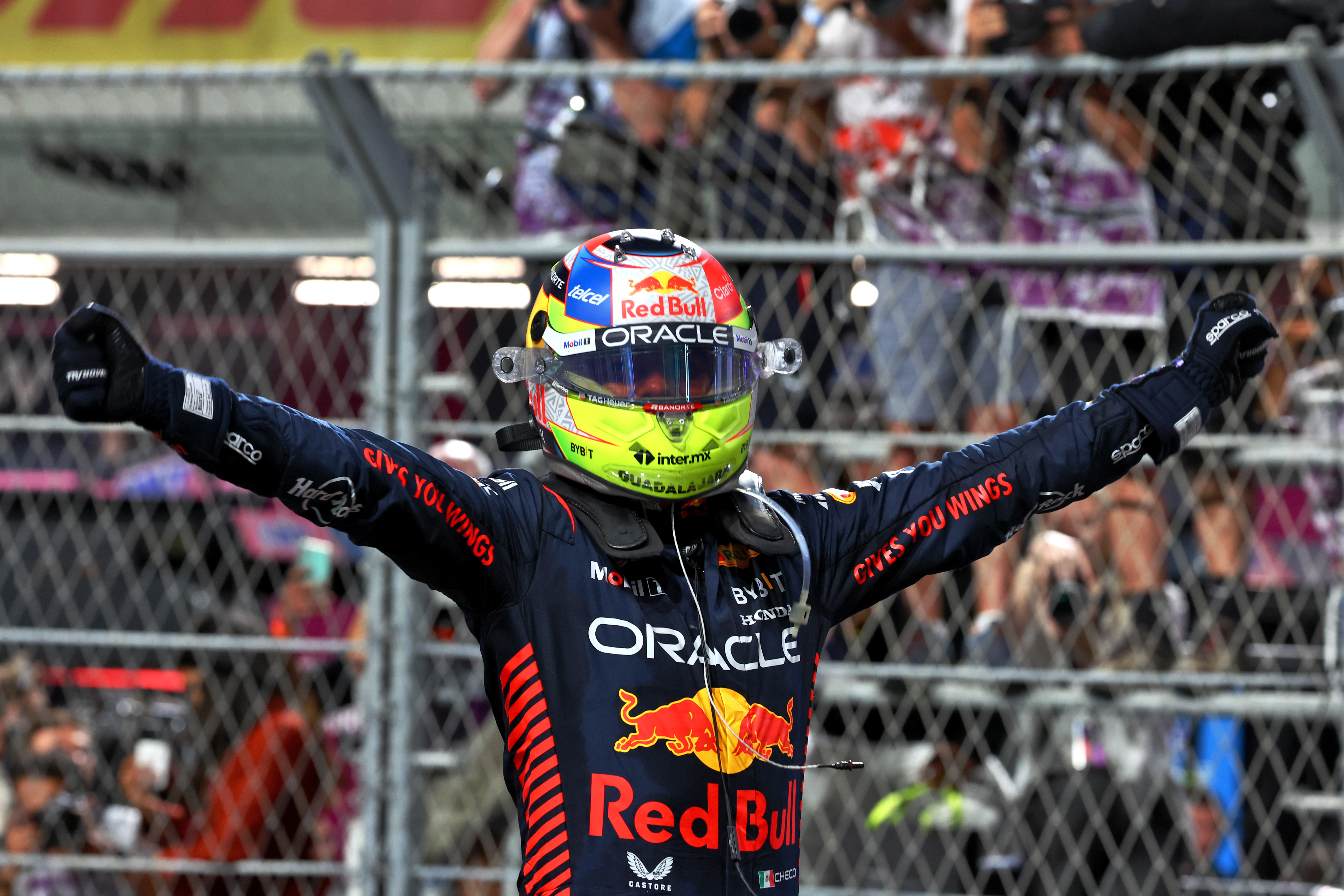 I'll fully hold my hands up as someone who wrote off Perez's chances of winning the race when the safety car was deployed.
I expected Verstappen to sail past George Russell and Fernando Alonso (which he did) and catch and pass Perez (which he didn't) even without the need for awkward team orders.
But Perez held his ground superbly in what was surely one of his best drives for Red Bull.
He's only finished ahead of Verstappen four times when they've both finished a race together as team-mates and this was by far the most convincing of that quartet.
Perez showed no signs of being fazed by the disconnection from the "different information" he was given and pumped in the fast laps when he needed to respond to Verstappen's order-defying pace.
Verstappen probably had a pace advantage in hand to beat Perez this weekend without the driveshaft failure but Perez's spirited race win today surely makes that more of an opinion than a borderline fact.
MAX, PICK YOUR BATTLES
Valentin Khorounzhiy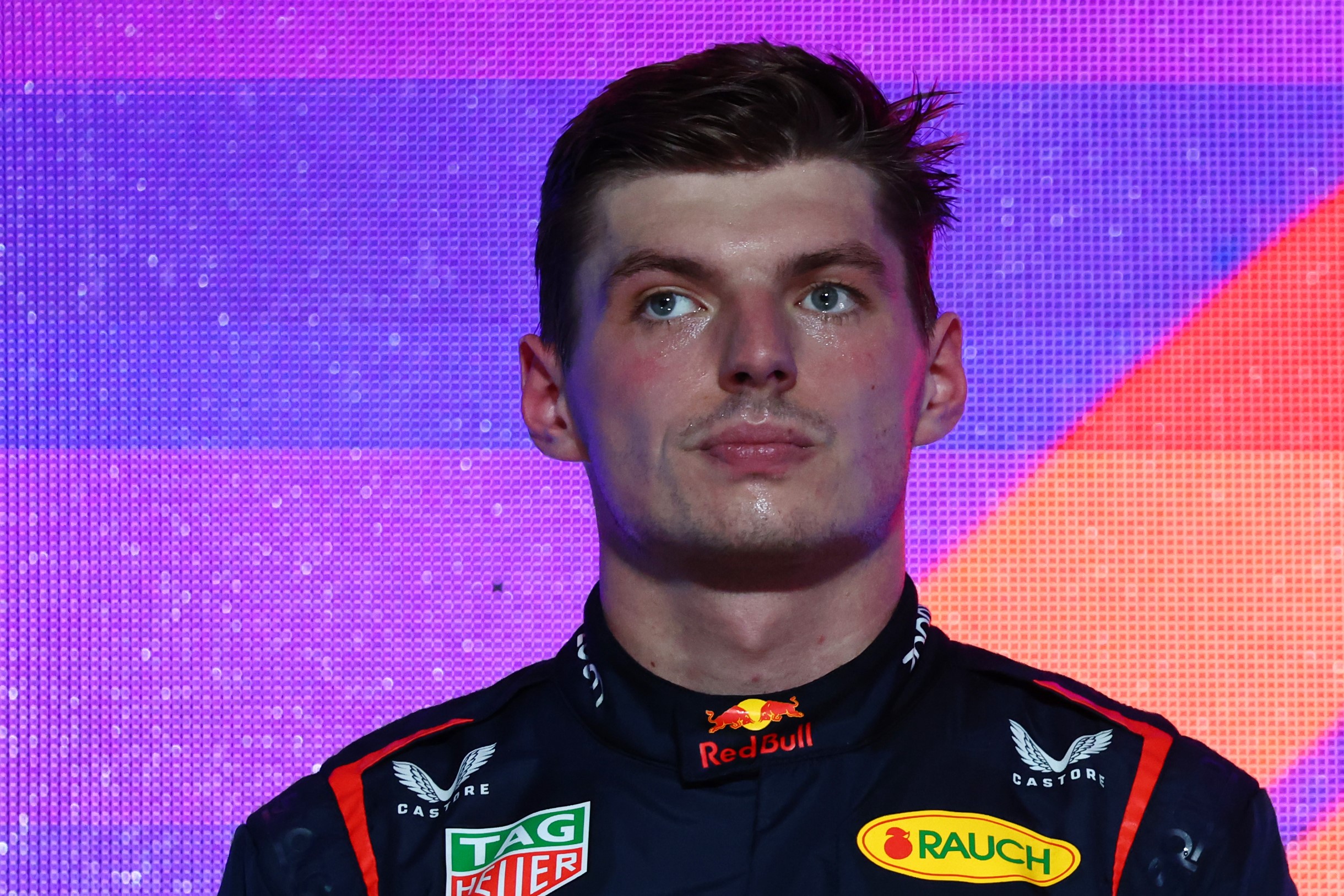 It is easy to sympathise with Verstappen's frustrations this weekend, especially given what he showed in practice, and it's easier still to preach self-control when you're not the one in the cockpit.
But… again there has to be a bigger picture question. Verstappen had to have known full well that the race was lost by the time Red Bull came on to the radio with the target laptime request. Maybe he could've goaded Perez into a crash or chewed up his tyres by keeping the pace up – but then what? Two weeks of intra-team angst and increased media scrutiny?
Know when to hold them, know when to fold them. Verstappen has the best car in F1 by a huge margin and a team-mate that he knows he should be beating more often than not. There's no real argument here that Perez was quicker at Jeddah – maybe as quick in race trim, but that's about it – and the trend suggests that on most tracks Verstappen will have his number.
Why risk antagonising anyone in the team, whether on Perez's side or just the rank-and-file who don't appreciate the extra nerves, when there are 21 more race weekends to do in F1's best car? Sure, maybe it'll unsettle Perez a little, and maybe that can be good in the title fight in long run, but the simpler explanation of Verstappen's motivation is just short-term thinking, just struggling to accept defeat.
It is the second time in a relatively short period, after Brazil last year, that you have to ask just why Verstappen is rocking the boat. Ruthless? Yes. Rational? Maybe not sufficiently so.
THANK GOODNESS FOR THIS BIT OF ANGST
Matt Beer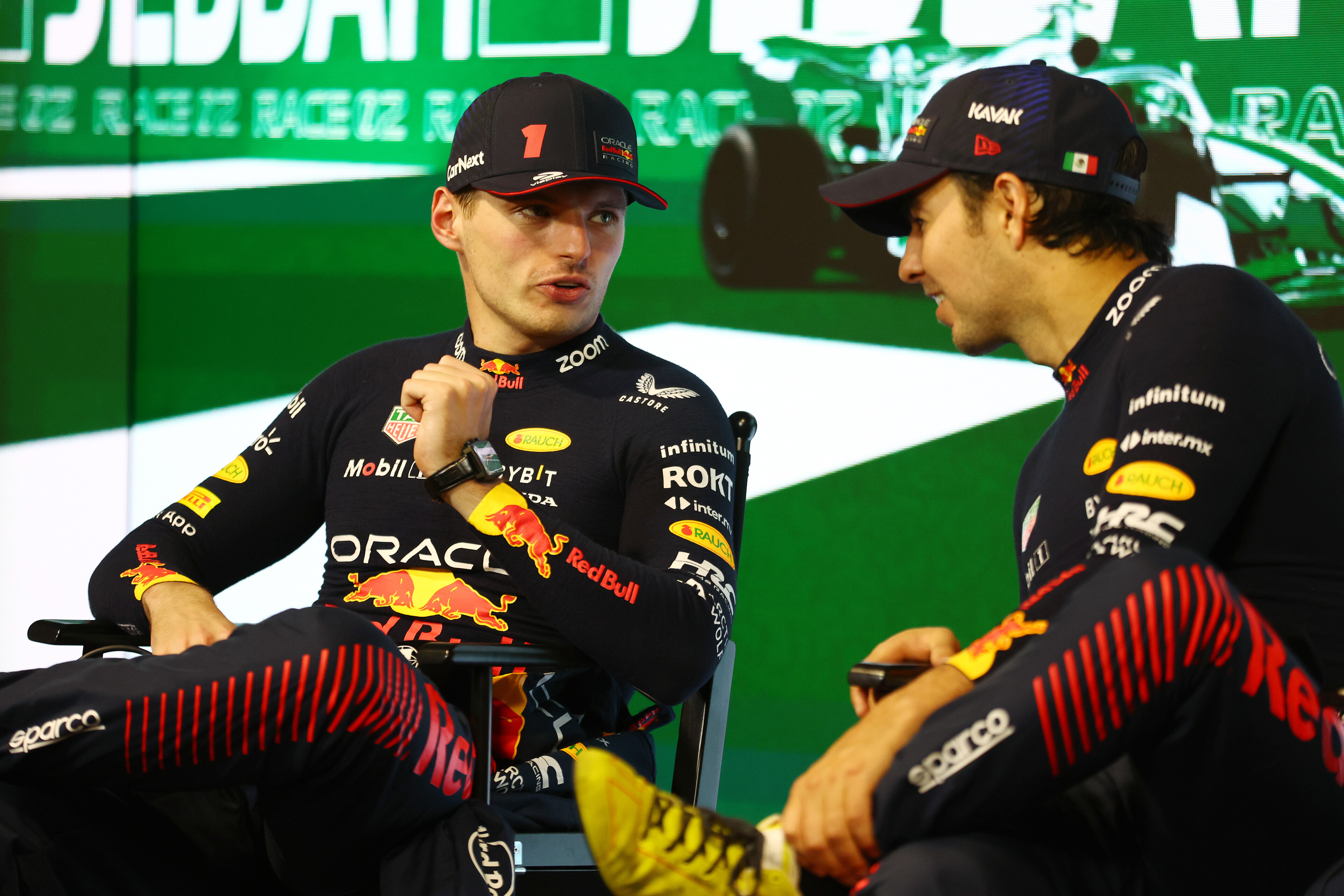 It's only race two of the 2023 F1 season and we've been getting excited by driveshaft failures in qualifying, or hints of strange noises from cars. Not because of wishing any ill on Verstappen, just because whether you're a neutral fan or you've got a motorsport website to run, closer and more unpredictable competition is a good thing. We had bigger things to excite us in 2021, for instance, than rattling driveshafts.
So if we're facing months of Red Bull 1-2s, a bit of extra edge within them is great news. And probably unsurprising, as for Perez the stakes have been raised a little by the realisation that this is an unstoppable title-winning car. With no proper opposition for Red Bull, he shouldn't have to be number two at any point. The title's his to go for…
…all he has to do is beat his double champion, F1 legend calibre team-mate who has an extremely close relationship with the team.
But Verstappen couldn't catch Perez in Jeddah when he had a clear shot at doing so. This could be more interesting and eventful than it seemed two weeks ago. Bring it on.