The first top-five finish of Daniel Ricciardo's final season as a McLaren Formula 1 driver looked good on paper: fifth from 16th on the grid on a street circuit where passing was close to impossible.
But it wasn't earned through that old Ricciardo trait of swashbuckling, creative overtaking.
He wasn't going to pretend this had been a particularly outstanding drive. It was a deserved and cleverly earned result though, and one where perhaps a tentative approach caused by the steady confidence erosion of his failed McLaren stint actually meant Ricciardo got a better outcome than he might've achieved in a bolder mindset.
Ricciardo qualified 11 places behind team-mate Lando Norris, gaining one back when George Russell was demoted to a pitlane start. That Q1 exit versus Q3 glory comparison between the McLarens fitted the ongoing 2022 intra-team narrative appearances were a little deceptive. They'd only been two places and under three tenths of a second apart in the drying Q1, just on opposite sides of the cut-off. And Norris had McLaren's major upgrade on his car. Ricciardo didn't.
A strong first lap got Ricciardo up to 13th. Kevin Magnussen's wing damage, Yuki Tsunoda's first error and Fernando Alonso's retirement got him into the points.
After initially pushing Lance Stroll, Ricciardo began to lose touch with the Aston Martin as the track dried, admitting that like in qualifying "we struggle a bit more in that inter-slick condition".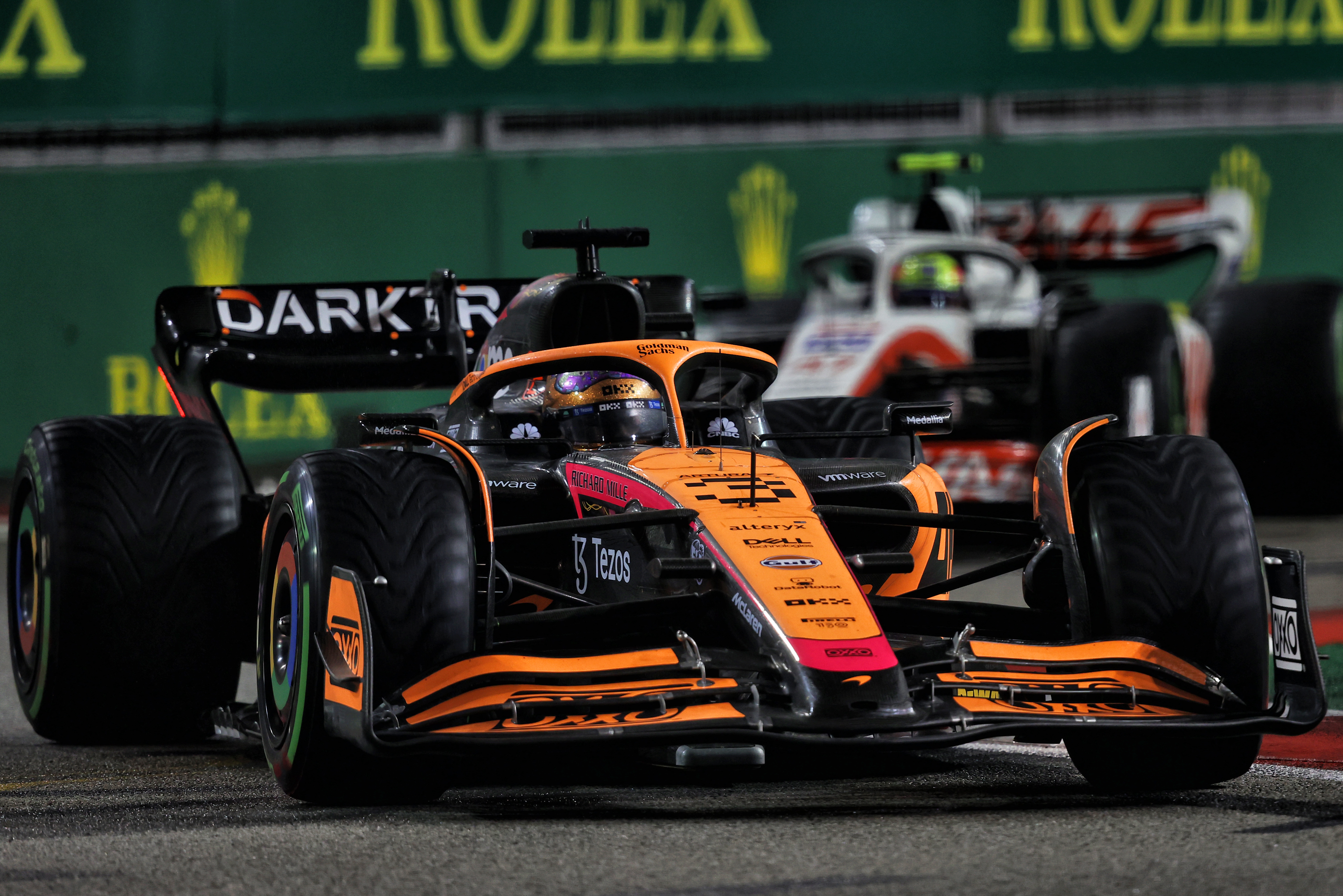 The element that then transformed his result from decent to brilliant was being able to pit for slicks during the safety car period caused by Tsunoda crashing out.
When everyone was still on intermediates, Ricciardo was running 10-15s behind the two Aston Martins and Pierre Gasly's AlphaTauri ahead, and falling further behind. By staying out longer on inters then getting a 'cheap' pitstop while the field was at safety-car speed, Ricciardo leapfrogged all three. Lewis Hamilton and Max Verstappen's errors ensured that meant fifth place in the end.
The really interesting bit, though, was the thought process that Ricciardo and McLaren engineer Tom Stallard went through to reach the decision to stay out that long.
It wasn't down to luck.
"I think we were patient and mature in not jumping for the slick," said Ricciardo.
"It was very tempting. I think as well when you're just outside the points it's very tempting to be a hero and try to make something happen.
"But we had, let's say, the right conversations, and I said as much as I want to be a bit of a hero, it didn't feel right.
"And then as George [Russell] and then Pierre went on [slicks], it sounded like it took a long time for them so let's just keep going."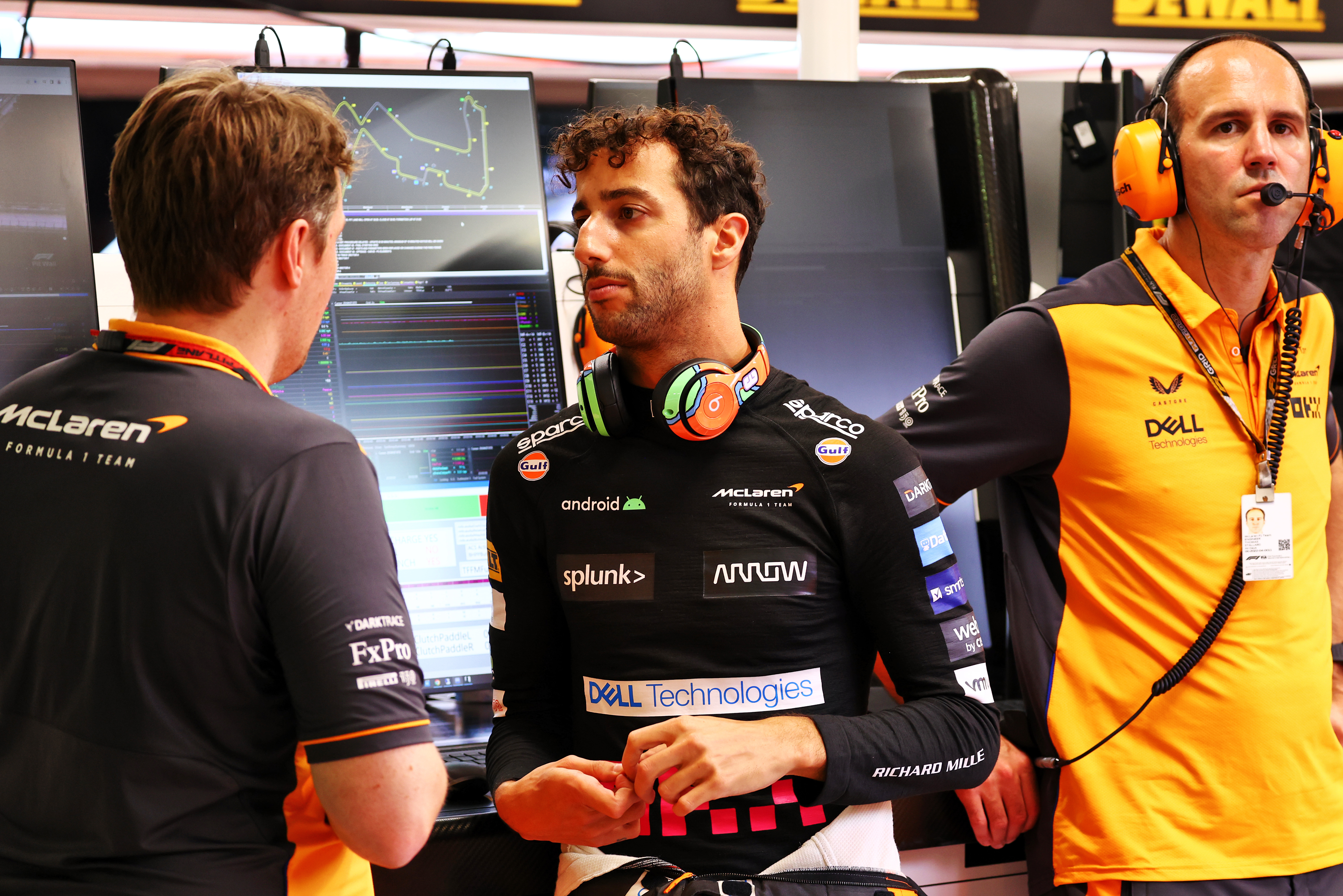 Ricciardo opened up more and more about his to and fro with Stallard (picture above, right) as his conversation with the media on Sunday night went on.
He put it down to maturity, calling it "a 33-year-old's drive". But it felt like another factor was in play too. It was clear, and not surprising given his last two seasons, that he was erring on the side of caution. Not unconfident, but not thinking or driving with the swagger of someone who could afford to roll the dice.
Ricciardo admitted that there was a point when he almost panicked himself into changing tyres far too early.
"I didn't always have the pace as the track started to dry. On the inter I was starting to get a little bit antsy, like, 'Guys I'm not that quick right now, let's just put a slick on and see what it does'," he said.
"But then that was kind of a sporadic or emotional decision so we kept the conversation going and I think that's what ultimately put us in a top-five position.
"It helped to have a good start and a good first lap so I've certainly got to take some of that credit but I think just having good dialogue made it."
Asked how much of the final decision on timing was down to him compared to the pitwall, Ricciardo was happy to give the credit to McLaren and Stallard.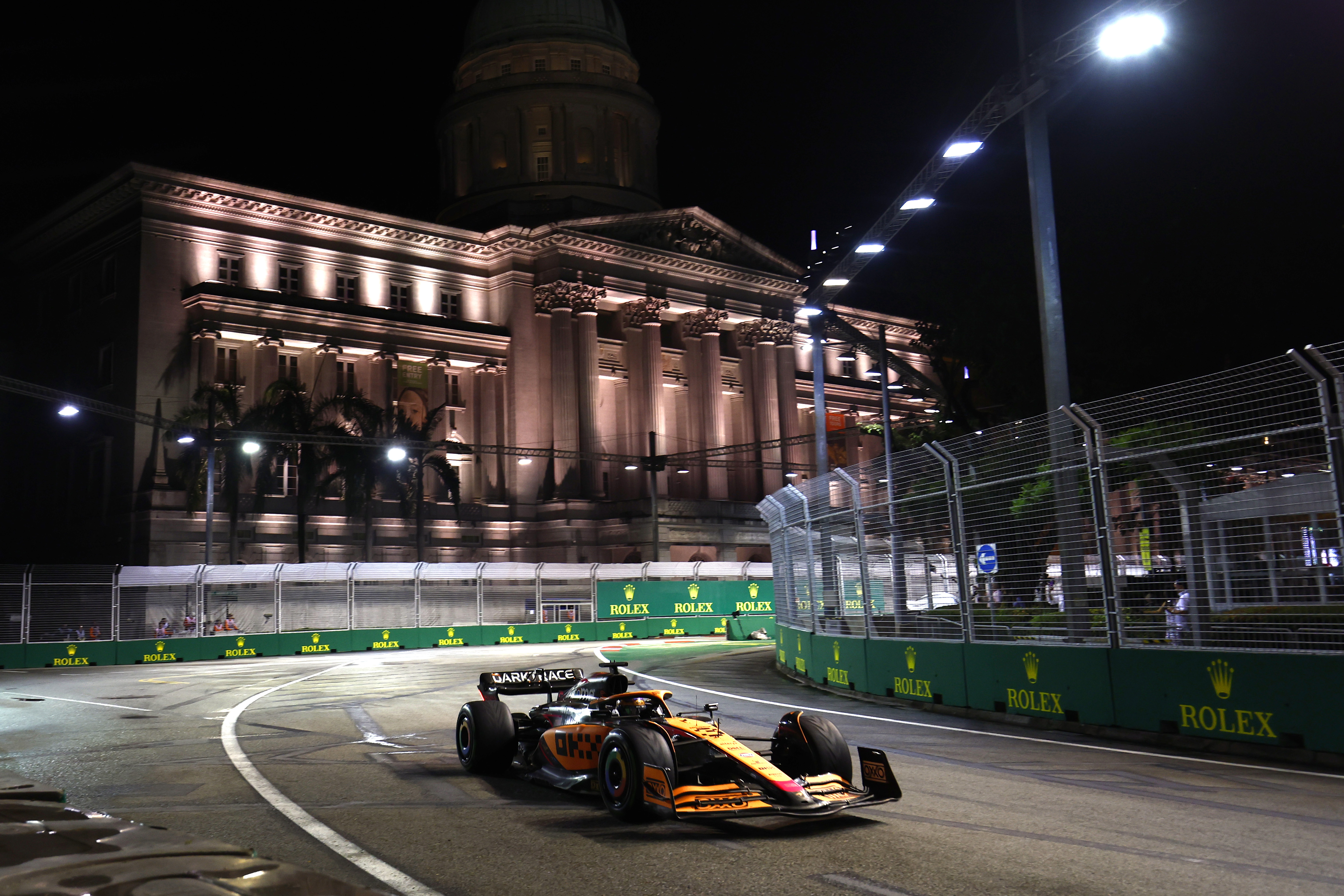 "At one point honestly I left it to them," he said.
"We were talking a bit about the slick and the track and where it was dry, where it was wet and Tom was giving me information about Gasly and saying, 'He's still a bit slow here, here and here and there, in that sector and that sector'.
"They had more information. I was dealing with track conditions, I was thinking it was still quite wet – in the places where it was wet, it was very wet.
"So I remember between Turn 13 and 14 on that back straight, I just said, 'I'm going to leave it with you guys. Whatever you think is best'. I'd given enough information.
"Then a few corners later Tom said, 'You're still quicker than Gasly so I suggest you still stay out'. So I said, 'Let's do it' and that then bought us time to allow a safety car."
And again, the safety car element was not entirely luck either. The strong chance of safety cars in Singapore influenced Ricciardo's pitstop thinking.
"Maybe also in my mind was, 'OK, the track is very slippery, especially on a slick, the chance of someone going off is high, so obviously all we need is a safety car to pit' and that's what happened," he said.
"So it was kind of an ideal scenario for us and it played out. I wouldn't wish anyone to crash like that with Tsunoda, it was more just that the safety car was perfect for us."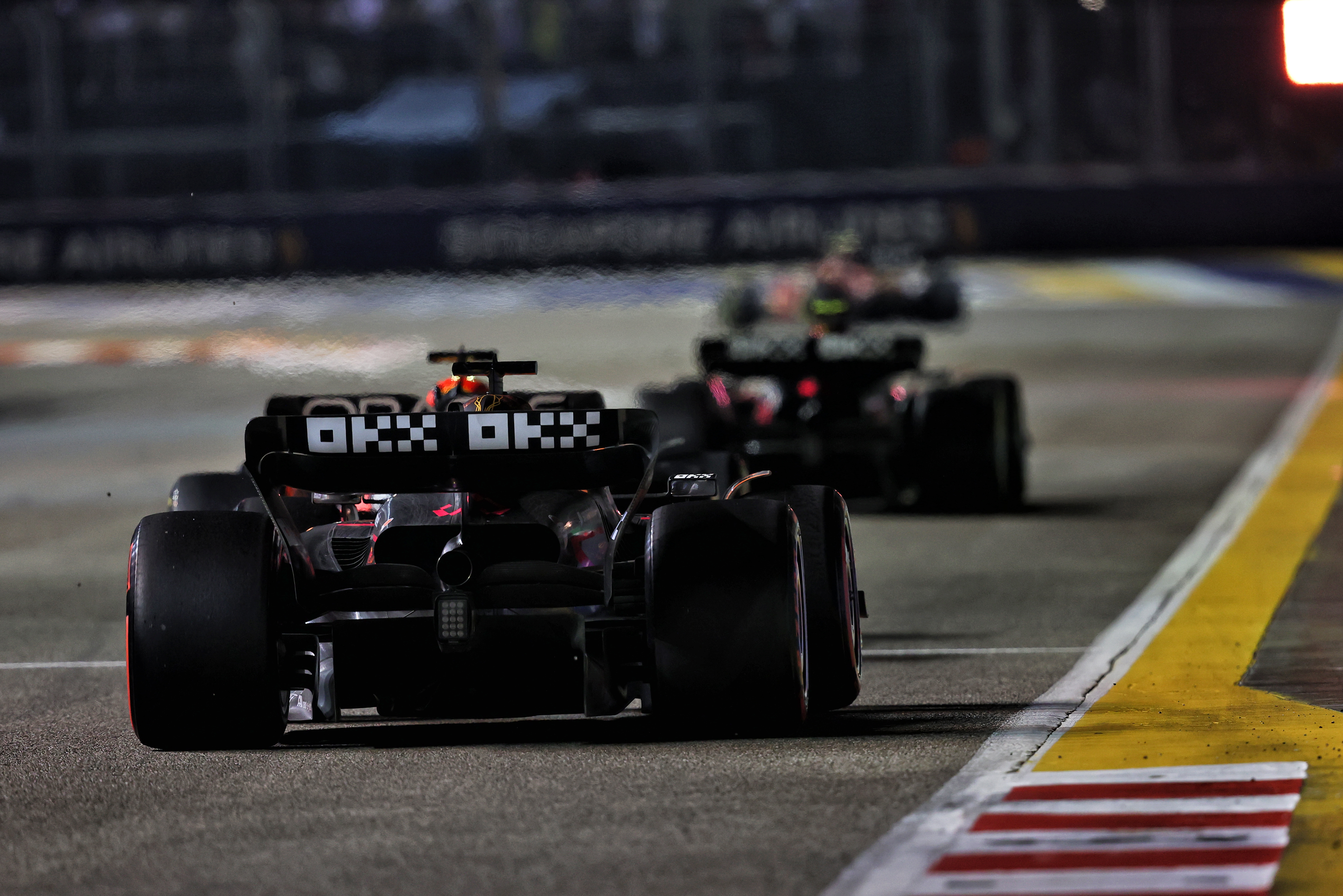 When Ricciardo took soft tyres for the restart while most were on mediums, it felt a little reminiscent of those Red Bull era races where he'd grab a softer compound than the other frontrunners and then mount a stunning late charge to a shock victory. The 'lick the stamp and send it' days, which seem a long time ago.
But the reasoning here was telling too. The compound choice wasn't about looking forwards at who he could overtake so much as making sure he could defend against the quicker cars he'd just stolen some positions from.
"The position we were going to be in, the cars in front were quicker so it was really about protecting position more than anything and I felt like that was the smartest thing on the restart, to just give myself a bit of a buffer," said Ricciardo of going for softs.
That said, he did initially ask McLaren if Norris would let him past for fourth "and maybe I can try to attack a Ferrari" given the extra grip of the softs.
But "once they got temp in those mediums, two or three laps later, they'd taken off and it was just managing the gap to Stroll, being sensible and appreciating a top five because there have been very few".
By the end of the race, 20 laps later, Ricciardo was 32s behind his fourth-placed team-mate.
Not that anyone was really looking at or worrying about that gap now. McLaren had just scored 22 points on a night arch-rival Alpine scored zero. Ten of those points came from Ricciardo. McLaren was back in front of Alpine for fourth in the championship.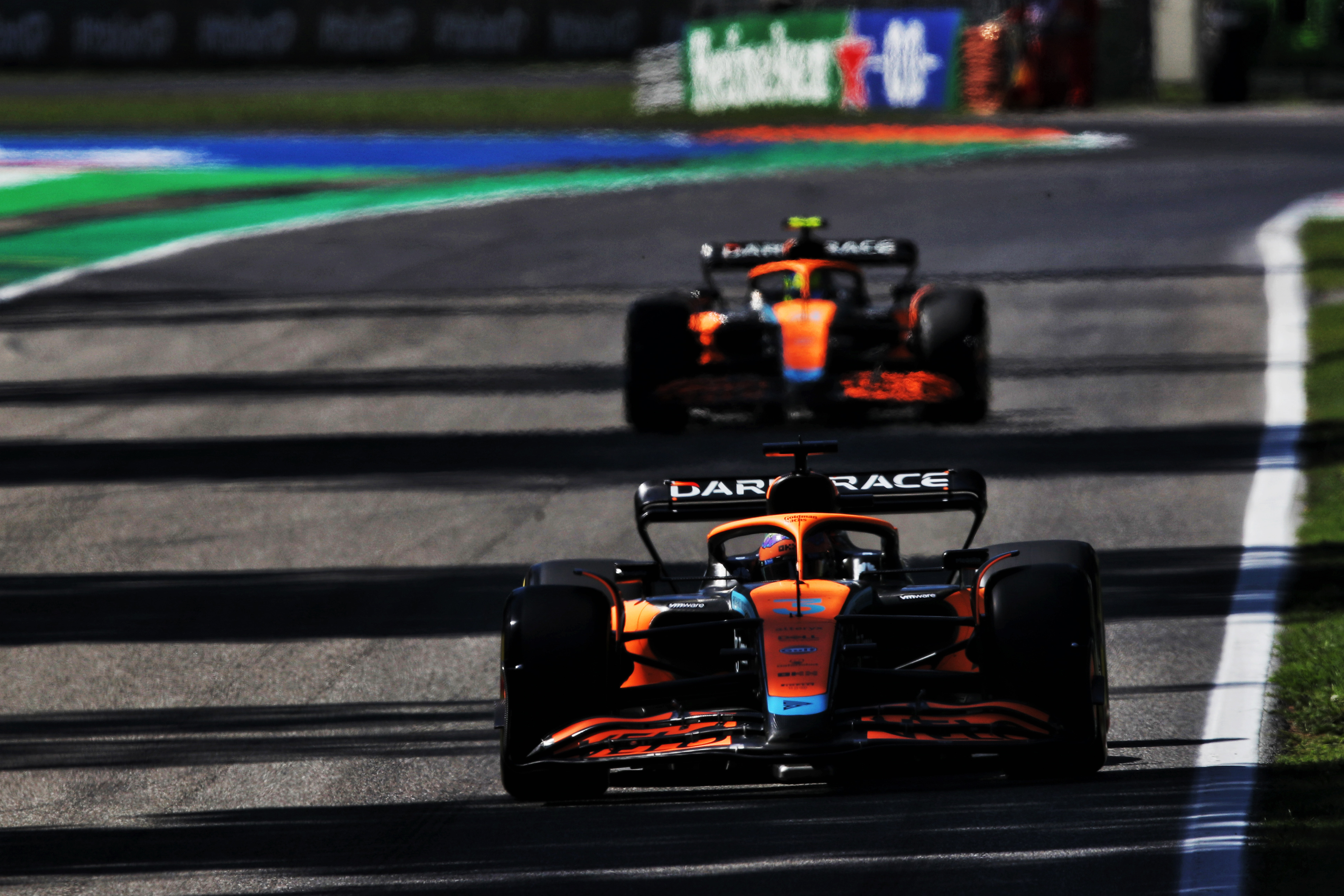 Over the course of 2022, Ricciardo's only scored 22% of McLaren's points tally. But in Singapore, he was almost as big a factor as Norris.
"It's big because obviously I'm aware of the championship situation and the lack of points I've been able to get this year, it's certainly been pretty sad," he replied when asked by The Race how he felt about being able to make a significant personal contribution to McLaren's championship boost.
"So to contribute on a day when we certainly needed to with both Alpines retiring, that was big for us and I'm happy to have – let's say – done my job."
Did he deserve fifth place? On pure speed across the Singapore weekend, no.
Does that mean the result should be undermined or begrudged?
Absolutely not.
The nature of this drive was less 'lick the stamp and send it', more 'carefully glue the second-class stamp down and pass the envelope gently through the letterbox, having gone for recorded delivery just to be sure'. It didn't matter. The letter reached its destination.
Ricciardo's got the self-awareness and emotional intelligence to acknowledge the context and how this fifth place was earned.
"I'm certainly in a position where I would take it any way I could," he said.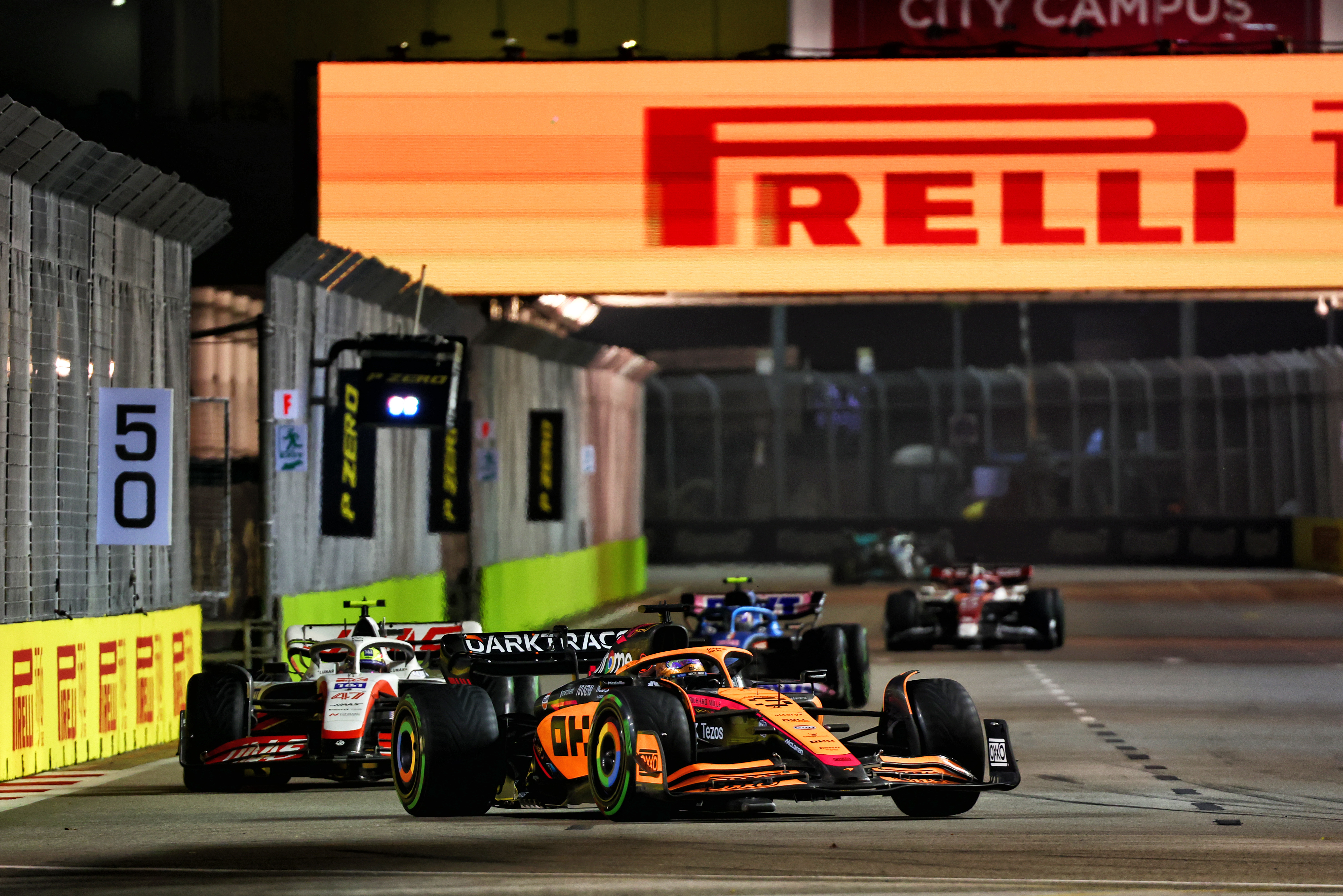 "I do think we owned a big chunk of it but I'm not going to apologise for fortune in a race situation, because I feel like things haven't always really worked out for us this year so I'm very happy to execute a clean race and pick up some points."
It's probably not going to change anything much in terms of on-track performance over his remaining five races at McLaren. This may even be his final top-five finish in F1. If it is, thank goodness it happened.
"It helps, every bit helps," Ricciardo said when asked how the result left him feeling going into the remaining races.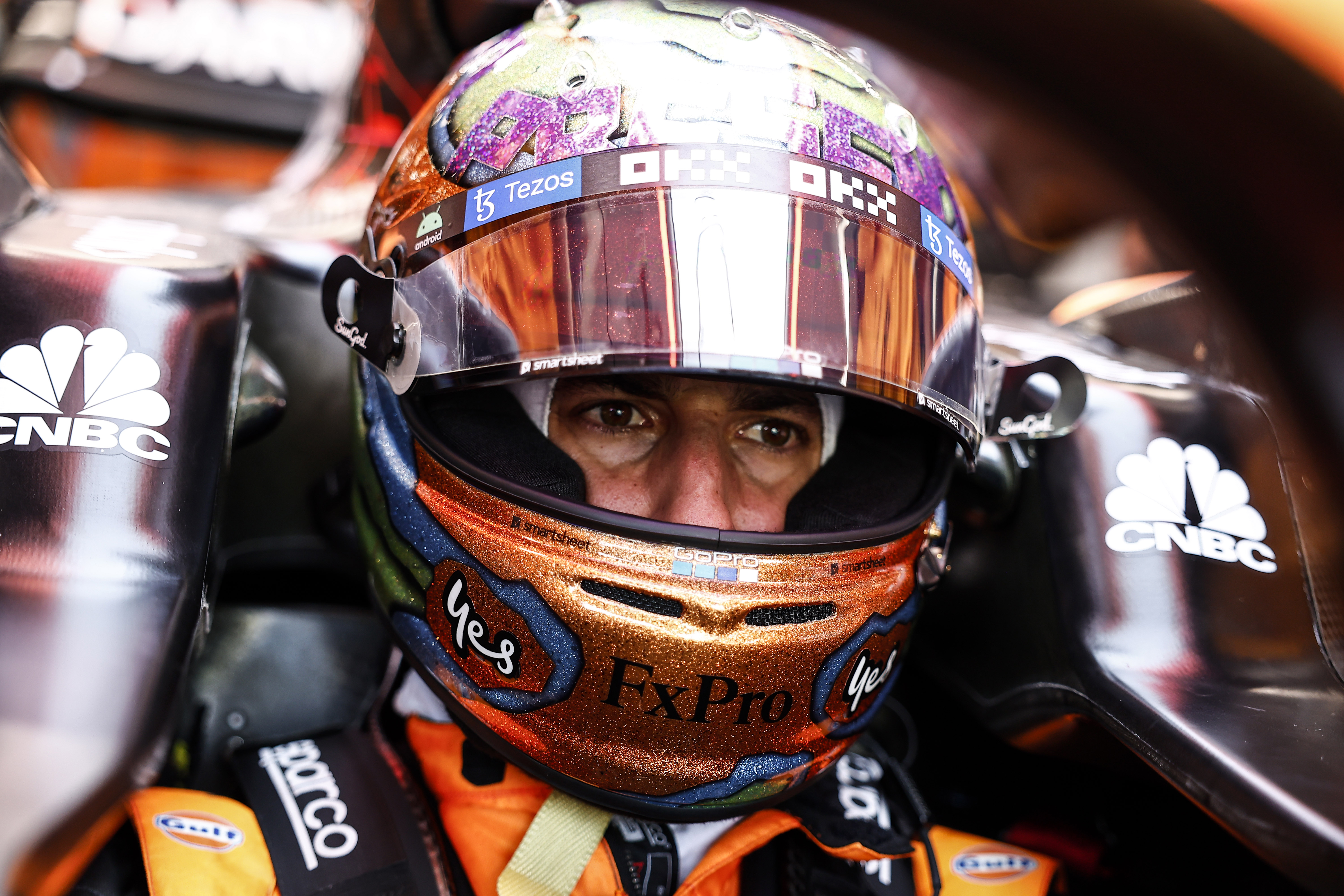 "In the year it's been with the on-track and off-track stuff, you really just take all the positives you can. Even just simple ones.
"I've had top fives before so it's not like I'm going to go and spray champagne tonight.
"But just knowing that I'm going to walk back into team hospitality and everyone's going to have a smile and there's going to be hugs and high-fives, just to feel some really nice positivity…"
He didn't need to finish that sentence.