The Formula 1 season's dominant driver overcoming tricky tyre demands and temperature conditions to crush the opposition at Barcelona despite a spirited effort from his nearest rival doing everything he can in machinery that's just not a match – sound familiar?
They're two roles that Max Verstappen and Lewis Hamilton have both played opposite each other during the 2020 and 2023 editions of the Spanish Grand Prix.
Three years ago under scorching Barcelona sun – so severe that then-Mercedes driver Valtteri Bottas even noted the team's black overalls made things worse – Hamilton stormed to pole position in an all-conquering Mercedes W11 while Verstappen spent all race valiantly failing to close him down in a Red Bull RB16 that was firmly second-best.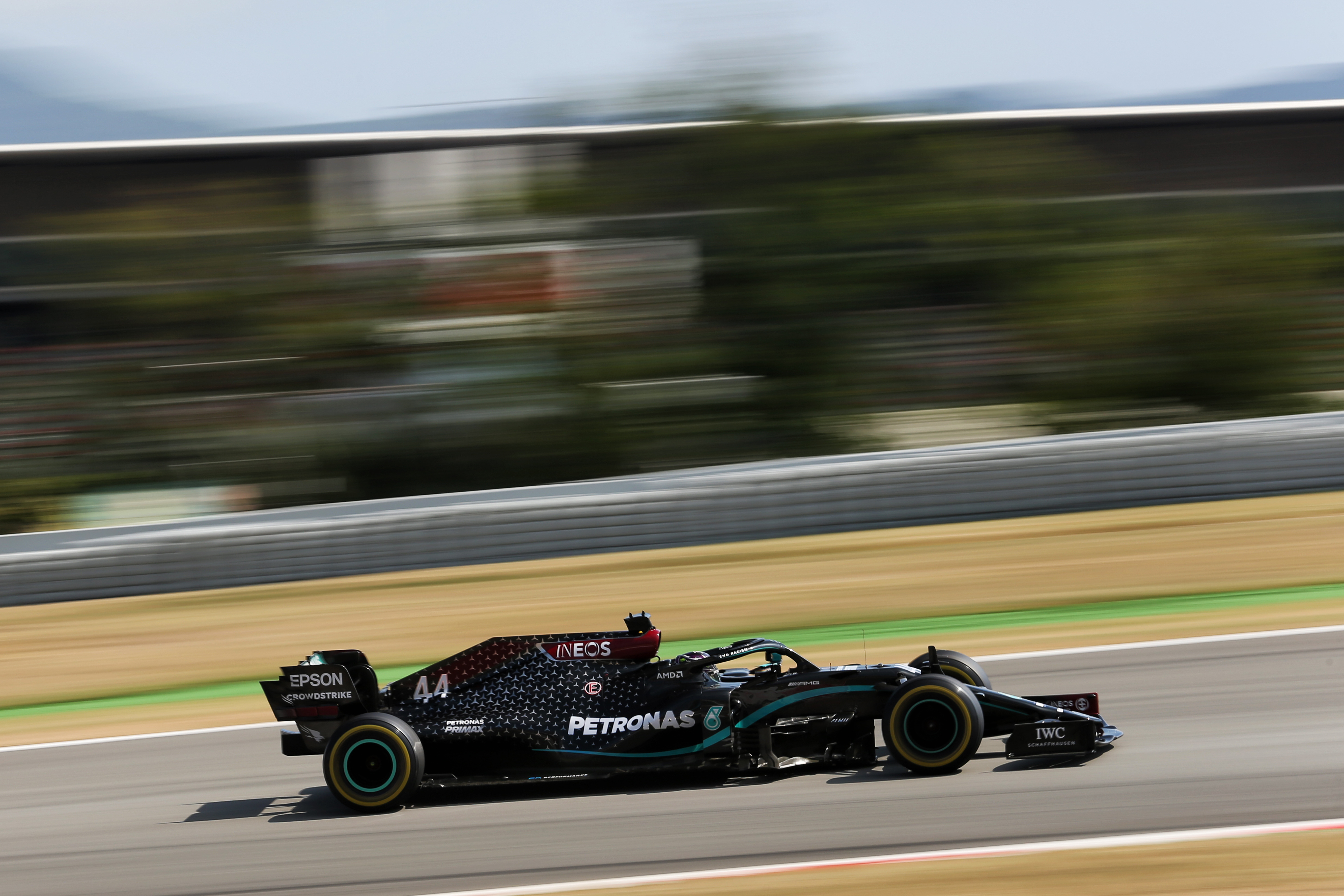 Much like this year's RB19, the W11 was a true conqueror, a car so impressively and somewhat unexpectedly dominant after its rivals Ferrari and Red Bull had seemingly caught it at the end of 2019.
Hamilton used it to great effect throughout 2020 just as Verstappen is relishing the RB19 in 2023. In both these Spanish GP cases, their peerless affinity with a superb car allowed them to make something very difficult look easy, as the tyre situation in both years made the races extremely deceptive.
In 2020 Hamilton didn't face the opening-lap challenge that Verstappen's tyre offset gave him but thereafter they similarly built themselves into a comfortable lead.
Verstappen's 2023 lead was greater in the initial stages than Hamilton's early 2020 race advantage but that was part of the management of the race's most crucial aspect – managing the rubber in the Barcelona heat.
When Red Bull told Verstappen that he was catching Hamilton early on in 2020 Verstappen fired back "yeah I know but he is just driving super slow" with full recognition of the conservation Hamilton was doing.
Likewise, once Hamilton had moved his Mercedes into second in this year's race he found that every time he made dents in Verstappen's lead, the Red Bull driver would respond with ease while managing tyre longevity beyond almost everyone else.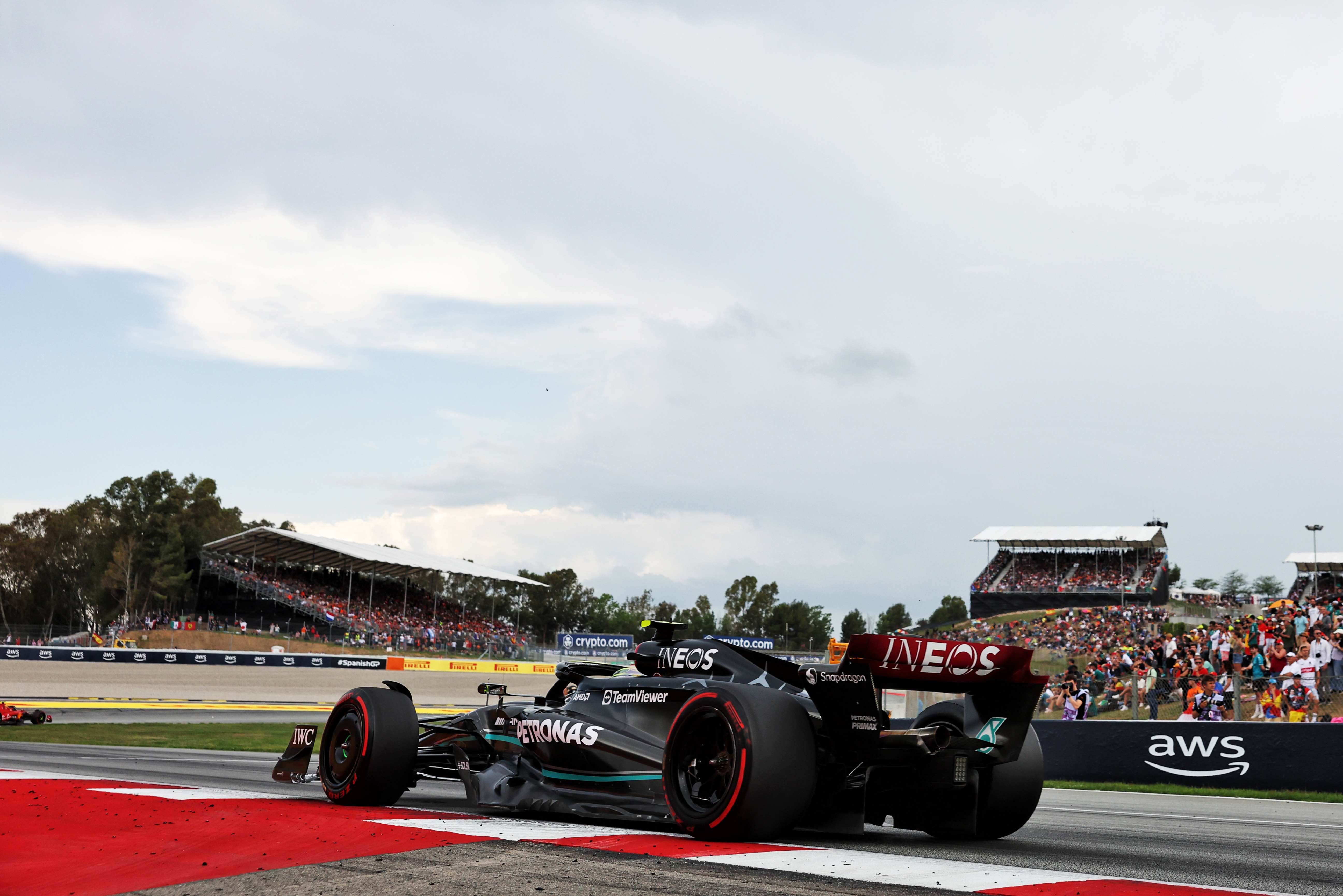 "I just couldn't match the times that Max was doing," was Hamilton's post-2023-race verdict.
It was lap 10 in 2020 when Hamilton pulled the trigger, going 1.5 seconds faster than anything he was doing before – "That's when I thought, 'OK, that's it for the day'," a sullen Verstappen admitted after the race.
Hamilton and Verstappen were in a league of their own in their respective seasons, leaving their team-mates trailing far behind and vulnerable to the next-best car.
In Spain three years ago Bottas was mugged by Verstappen and the Mercedes 'inspired' Racing Point of Lance Stroll on the opening lap and while he soon passed Stroll he couldn't recover to beat Verstappen.
Sergio Perez's big Spain 2023 mistake came with his qualifying off and Q2 exit, and he couldn't recover quick enough to stop Hamilton nor Mercedes team-mate George Russell from preventing a Red Bull 1-2 on a weekend where the RB19 looked quicker than ever.
Both cases were a reminder that while Bottas and Perez were/are both capable of inflicting brief defeats and the smallest spark of an intra-team title challenge, Hamilton and Verstappen are on another level.
Hamilton himself seemed to believe he reached a "clear zone" during the crucial stages of the 2020 race.
"We all try for perfection but today for me I was ecstatic," he said after that race. "I didn't even realise when it was the last lap. I was like a horse with blockers on…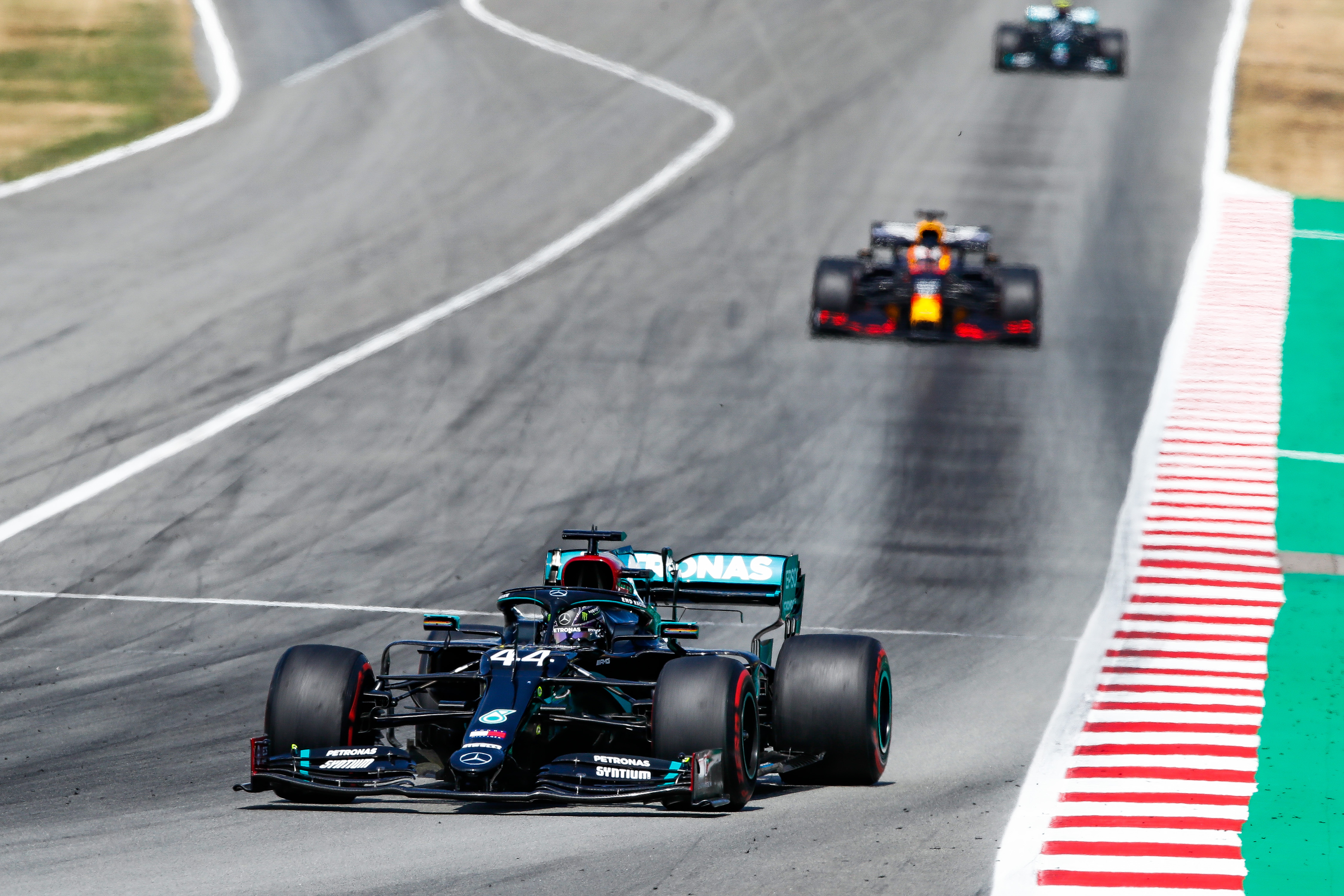 "Weekend in/weekend out, we move on but I need to appreciate this moment because I don't know when I'll have another. I'll definitely have a glass of wine tonight to celebrate.
"I can't quite pinpoint why, but I felt like I was in a clear zone, there was a clarity. I'm sure I've had it before, but I don't know even how to get into that zone, to get in that space. I felt fantastic in the car, lap after lap. I was in the perfect zone, the zone I dream of being in."
It's hard to imagine Verstappen articulating things in that way after a dominant drive but it was clear he was also in a "zone" with the RB19 right from FP1.
"The last few race weekends have definitely been a lot more positive for me," Verstappen said this year. "But this is one weekend where I think it went really well."
---
The tyre 'code' that separates Verstappen and Perez
Mark Hughes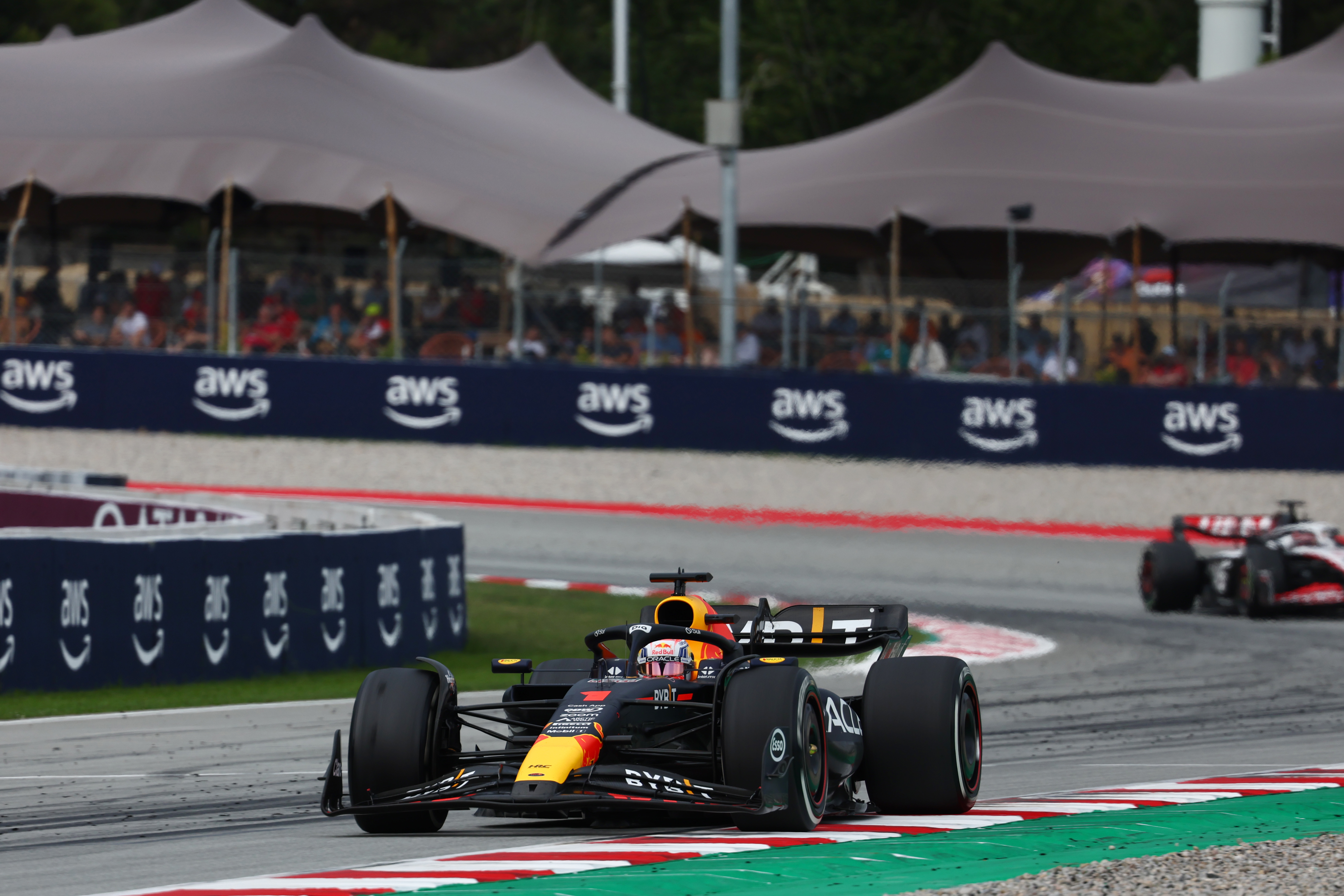 "You have to unlock the code of the car and the tyres and until you unlock that code, particularly with the tyres, you don't get access to that level of performance," Mark Hughes said on this week's The Race F1 Podcast.
"We're now in a tyre-constrained era, the cars are so heavy and so fast and so torquey and have so much downforce that they overwhelm the tyres.
"If we were in an era like those in the past where the tyres could stand up to the performance of the car, that level of advantage that the Red Bull has once you unlock the tyre equation, in the old days, you would see that car lapping the field. It's a level of dominance akin to a Williams FW14B or something at its best.
"In Barcelona where you've got very long, demanding, very fast corners where it can really run free, you're going to see that advantage exaggerated but that said you do still have to crack the code of the tyres first.
"That's what Perez failed to do. If you do that it's just like any other car, it's just constrained by the tyres. That's just what it does. So if there were two Perezs in that car, the car would look competitive but it would have been soundly beaten in Barcelona."
---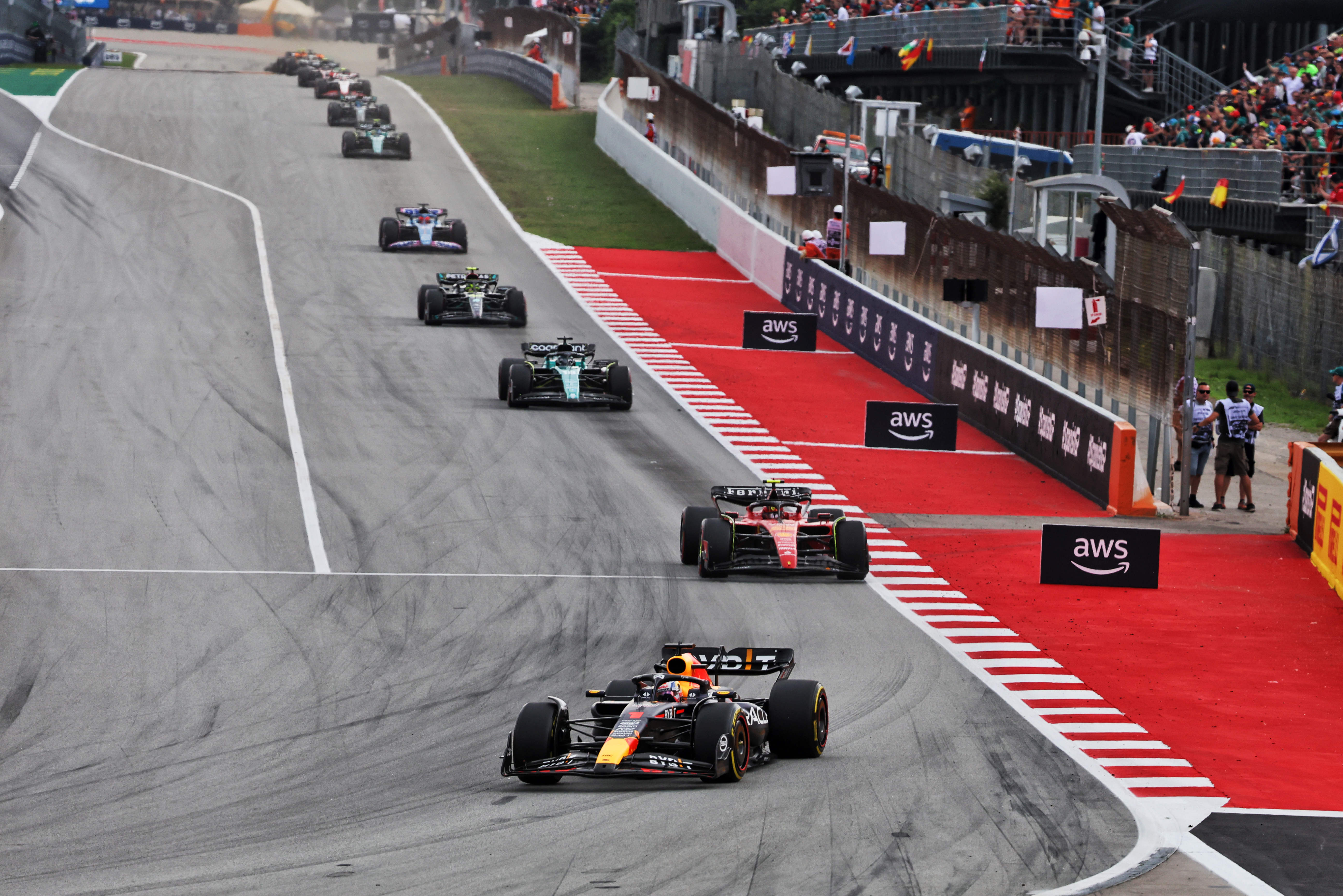 Both Barcelona races marked curious points in the domination of the respective drivers/teams. Red Bull and Verstappen look unassailable now, but Mercedes and Hamilton couldn't have known back then that the end of the 'glory years' was right around the corner.
Of course that was somewhat helped by 2021 rule changes that hurt the low-rake Mercedes – no such rule changes look likely for 2024 – but Mercedes and Hamilton will hope they're on the trajectory to catch Red Bull regardless, just as Red Bull turned out to be in 2020.
For now though we can and should marvel at the job Verstappen is doing. It might look easy but Perez's plight, his replication of the "clear zone" Hamilton entered to do this kind of drive in 2020 and the temperamental nature of the Pirelli rubber he achieved this performance on show even what seems like the smoothest Verstappen victory is a masterclass.