The significant upgrade package Ferrari will use at the Spanish Grand Prix is intended to achieve more than just increase the peak performance of its Formula 1 car.
Ferrari has been a consistent front-row challenger this season, and scored pole position in Azerbaijan, but translating that into race pace has been tougher.
Despite being the second-fastest team on average Ferrari only has one podium finish this season from six grands prix and is fourth in the championship.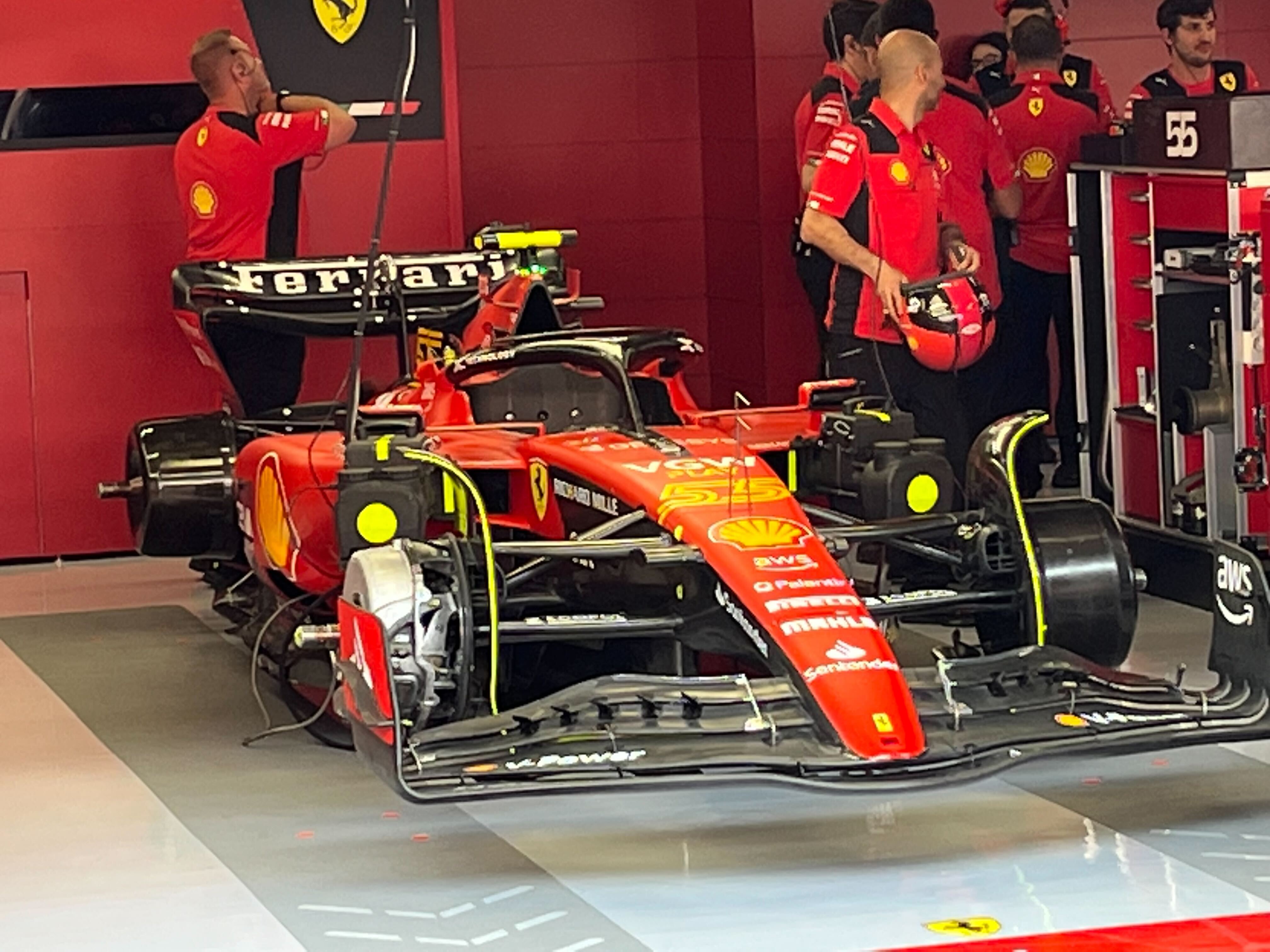 A suite of aerodynamic upgrades will be used for the first time at Barcelona, with Ferrari targeting not just an increase of downforce – even though it feels it has "big room for improvement" in performance – but a more "consistent" platform.
Ferrari kept these upgrades fairly hidden on the Thursday of the Spanish GP and clear images have not been available, but The Race has seen updated sidepods on Carlos Sainz's car, for example (pictured above).
Ferrari driver Charles Leclerc admitted there will be no "big miracles" and no "massive change" from what is likely to be the start of a gradual change of development direction rather than a major in-season concept shift like the one Mercedes has made.
"At the moment the thing is we have an extremely peaky car that in qualifying, on one-lap pace with new tyres, the wind that we know exactly, we know how to drive the car, it's OK," said Leclerc, when asked by The Race what he wants the new upgrades to improve.
"As soon as we go a little bit out of those conditions the car becomes…we lose so much downforce overall.
"We have been working a lot on that on this new car. So this should help us to not gain that much performance but at least be a bit more consistent throughout the weekend, which will hopefully help us to have a better result on the Sunday."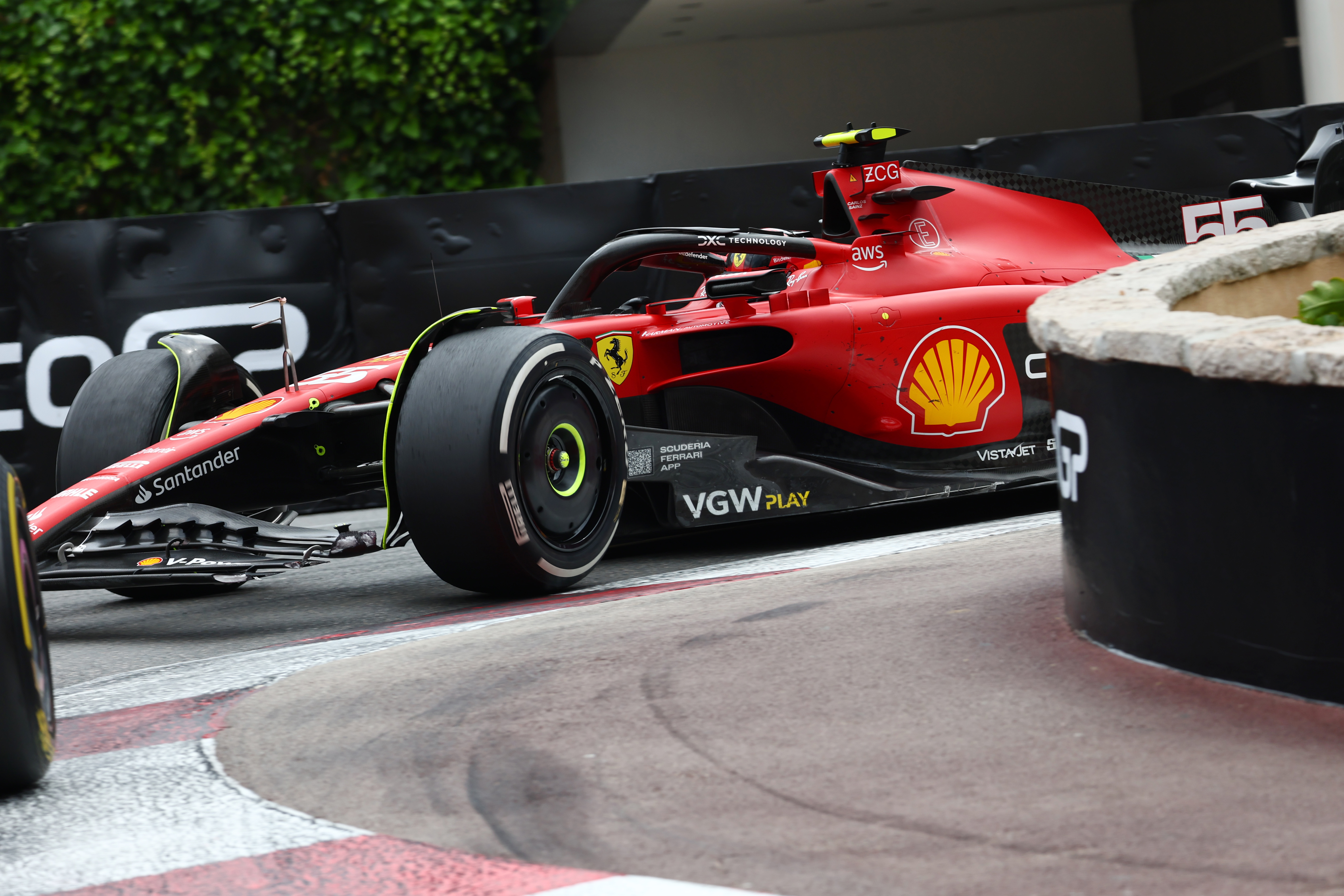 The upgrades are likely to include revisions to the floor as well as the sidepods, although it will not be as dramatic a change as Mercedes' obvious switch from its small, narrow sidepods to a more conventional and obviously downwashing design.
"It's a bit of a new direction, a bit into what we believe should be the right path into developing this car and making it a bit more driveable, a bit more consistent, better in the race," said Carlos Sainz.
"With this first step into this direction, we try and correct the deficiencies we have – but we also know this upgrade won't change our lives from one race to another.
"It's the first step of many steps."
Ferrari boss Fred Vasseur has constantly defended his team's performance this season and put a great emphasis on its qualifying speed as evidence of the SF-23's potential.
He said that Ferrari's results have been far away from expectations so far but added he believes they do not reflect its true performance, and that if the car was as difficult to drive as sometimes made out, even by the drivers, "I cannot imagine we'd be one tenth" behind Red Bull in qualifying.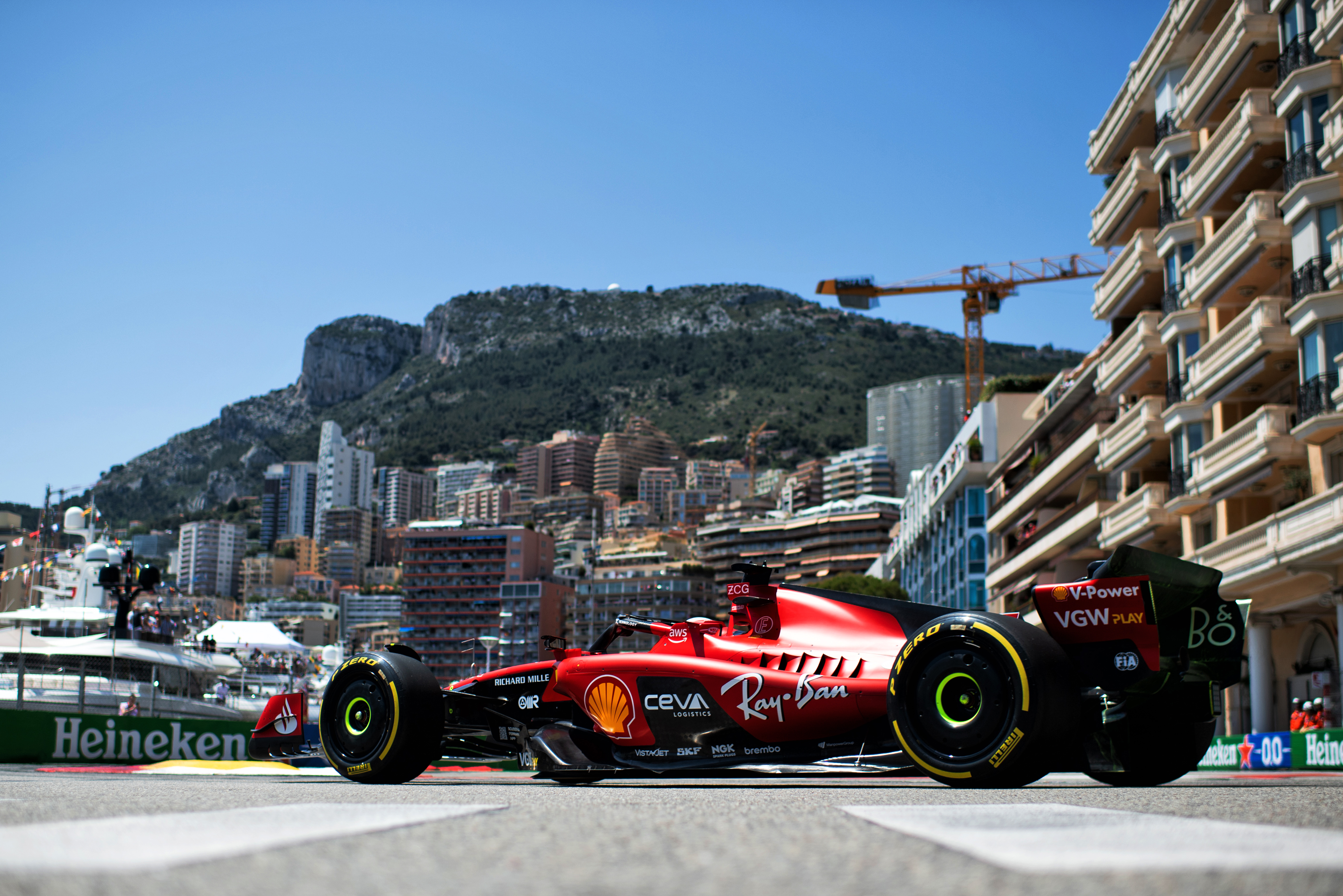 However, Vasseur conceded that there is a clear difference in the car's competitiveness over one lap versus a race stint, and the balance shifts from corner-to-corner (let alone lap-to-lap or through a stint) has been a development focus.
He also hoped a more "relevant" Barcelona track, with the upgrades, will give a better view of Ferrari's deficit while Leclerc said that these new parts should also confirm whether Ferrari has identified the cause of its contrasting Saturday/Sunday performance.
"For quite a long time we didn't really know where it was coming from," said Leclerc.
"We started to understand where it's coming from and we are putting our effort into it.
"Whether this will crystallise once it's on track, we will see."
Ferrari plans further upgrades beyond this package but Vasseur remained adamant the "base" of the car remains the same.
"I hope we will do a step forward in Barcelona for sure, but it won't be the end of the development of the car," Vasseur said.
"We have updates for the next two, three races coming in after this one."