When BMW acquired the Sauber team in mid-2005, it took just three seasons to transform the perennial Formula 1 midfielder into a race winner. Audi aims to do the same thing after buying into Sauber – the question is how long it will take.
What is officially called a "strategic partnership" doesn't formally start until 2026, when Audi will enter F1 with its own power unit built to the new engine regulations that will be introduced that year. Audi's intention to buy into the team has been confirmed, but it's understood that process of acquiring what's expected to be a majority stake is already well under way.
When Audi announced its F1 programme during the Belgian Grand Prix weekend in late August, two months before its Sauber deal was officially revealed, CEO Markus Duesmann said winning immediately is "not realistic". But he did say that "within the first three years we should be very competitive".
Alfa Romeo-badged Sauber is currently hanging onto sixth place in the constructors' championship but is under intense pressure from Aston Martin, having scored a paltry two points in the last 11 races. However, recent floor and front wing upgrades have made it a Q3 car for the past two races.
Valtteri Bottas, who has scored 47 of the team's 53 points this season, has vast experience of the facilities and personnel required to be a frontrunning F1 team from his five years with Mercedes from 2017-21. He argues that while Sauber undoubtedly needs to make progress, getting to such a level isn't out of reach.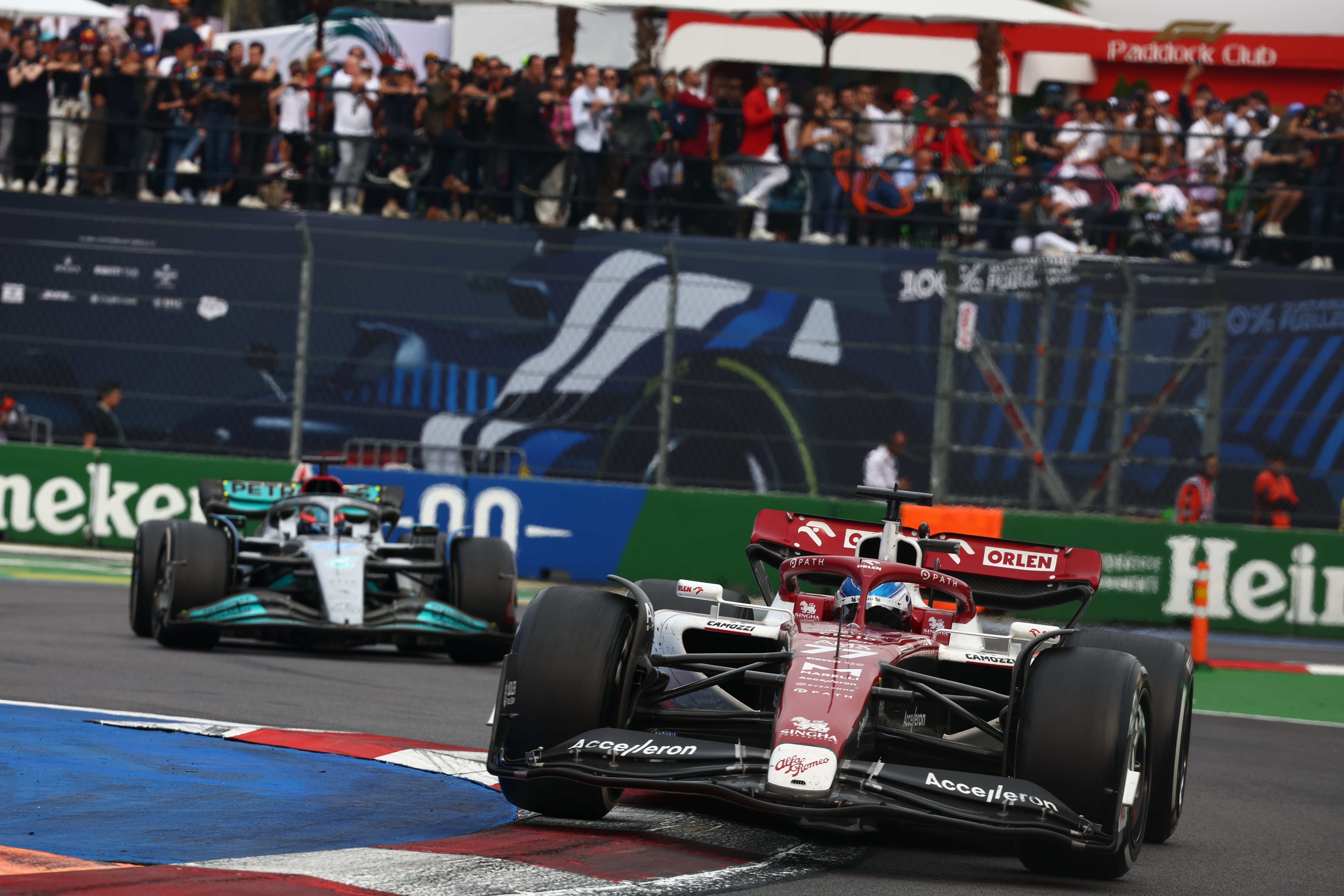 "There's still a lot of work to do, no doubt, but it's not that far," says Bottas, when asked by The Race how far Sauber has to go to be a frontrunning team.
"The facilities are there. Some machinery can be better compared to a championship-winning team, but it's still feasible, it's still possible.
"Also, the amount of people in the team has grown from what I've seen last year, so there is still some growth to do with the support from Audi. But I see no reason why we shouldn't get there."
Sauber will continue to run as Alfa Romeo until the end of next season and will not fully become the Audi team until the arrival of the engine in 2026. When asked by The Race what the team would be called in 2024-25 ahead of its expected rebranding as Audi in 2026, team principal Frederic Vasseur didn't give a clear answer, stating that "the name of the chassis will stay Sauber, but we could have a title sponsor coming in".
Currently, Sauber's car is officially called an Alfa Romeo, so this does imply that it's likely to return to the Sauber name. However, this is not confirmed.
Regardless of what the team is called, Bottas says the 2024 and 2025 seasons will play a significant role in the team's readiness to emerge as a race winner on merit once the Audi engines arrive.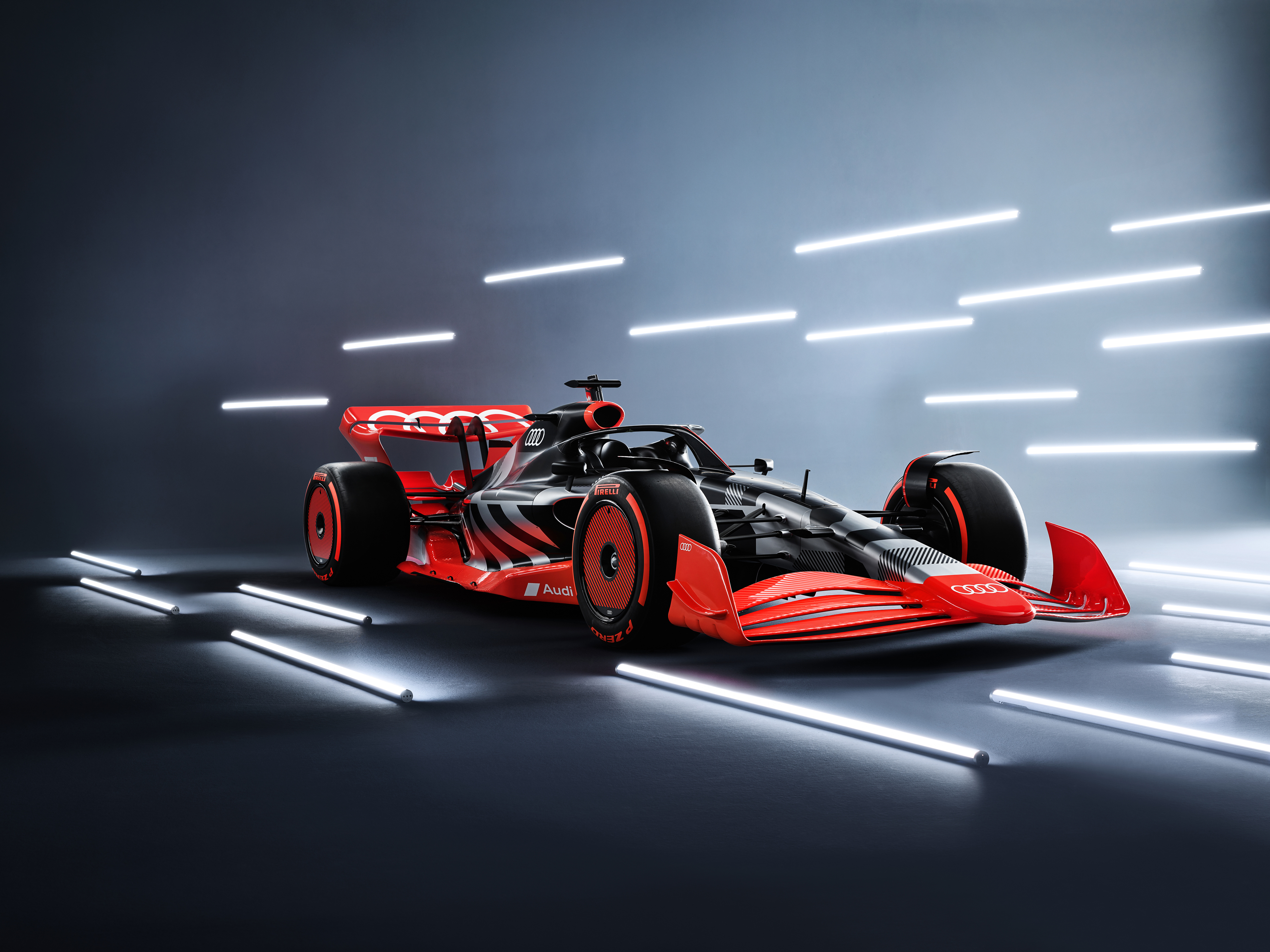 "That depends on how much Audi is going to support this team before they officially become a manufacturer," says Bottas, when asked by The Race if the targets to be good enough to be a frontrunning team – assuming the engine is strong enough – can be met by 2026.
"Obviously, nothing changes next year, we're still with Alfa Romeo and of course we hope we can have a better car than this year's.
"But then I think it depends on support we'll get from 2024 onwards, how much are they willing to support. If they're really upping a lot their support and the power unit is good in 2026, which is impossible to predict at the moment, then, why not?"
Sauber has had a difficult time since the start of the V6 turbo hybrid era in 2014. Prior to this season, it was always eighth or lower in the constructors' championship and was in serious financial trouble before being bought by Swedish billionaire Finn Rausing in 2016.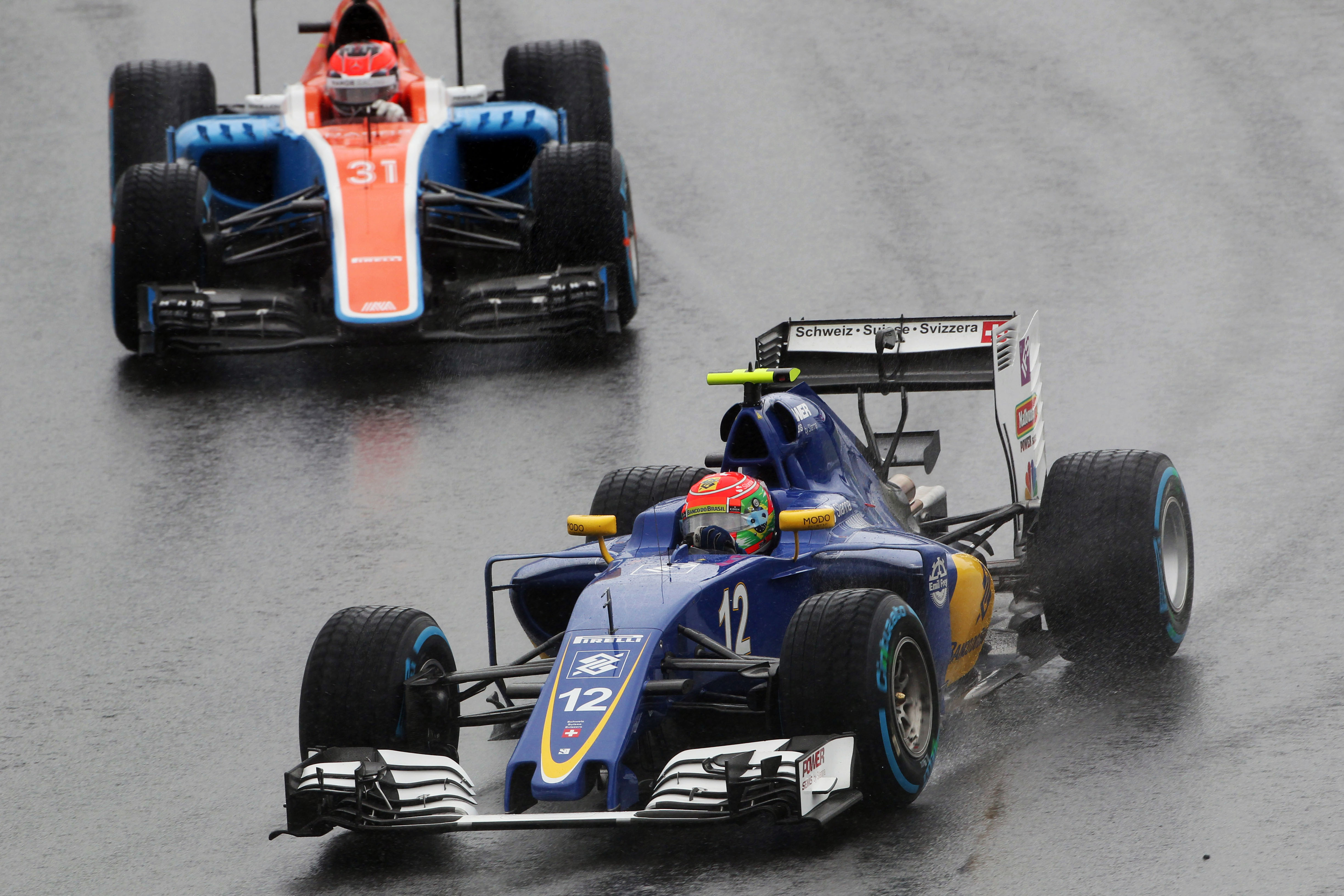 His investment not only stabilised the team but also allowed it to grow again. This season was regarded as particularly important given Sauber started the previous rules cycle in 2017 well off the pace owing to the underinvestment before Rausing's takeover.
The current campaign started well and Sauber was a regular Q3 runner but slid deeper into the midfield after failing to maintain the pace of development. This was partly down to the fact the team started the season on the weight limit and therefore had no headroom to make gains there while other teams did so.
Speed of parts production is one area where Sauber needs to improve given the team has admitted it took too long to manufacture aerodynamic upgrades this year. But the team does already have good facilities, including the high-quality windtunnel that was paid for by the proceeds of selling Kimi Raikkonen's contract to McLaren for 2002. This facility is well known to Audi Motorsport, which has used it in the past on a customer basis for its Le Mans prototype programme.
Vasseur has rightly pointed to the need for new recruits for a team that is set to operate at the cost cap next year having been below it in 2022 as part of the needed all-round improvements.
"Performance comes from everywhere, it's never one single topic," says Vasseur, when asked by The Race what it will take to make Sauber a frontrunning team.
"We know that we are far too small in terms of headcount. We are something like 500 people today, when some other teams around me are perhaps 200 more.
"We have to do a step forward but we have also three years to do it and it will be a challenge but I think the challenge is very positive. You know that when you have the light at the end of the tunnel, and you know that you have to improve and you will have the resources to do it, it's a good challenge and that will be the best motivation for everybody into the company.
"But on the other hand, I don't want to lose the path of the next two years because the best way to prepare for the future is also to perform and I want to keep the team motivated and focus on 2023, 2024 and 2025."
Vasseur is right to stress the need for continual improvements. Sauber has taken a big step forward this year to transform itself from a team that only scored 21 points across 2020-21 to one that has underachieved given its car pace but still banked 53 points this season.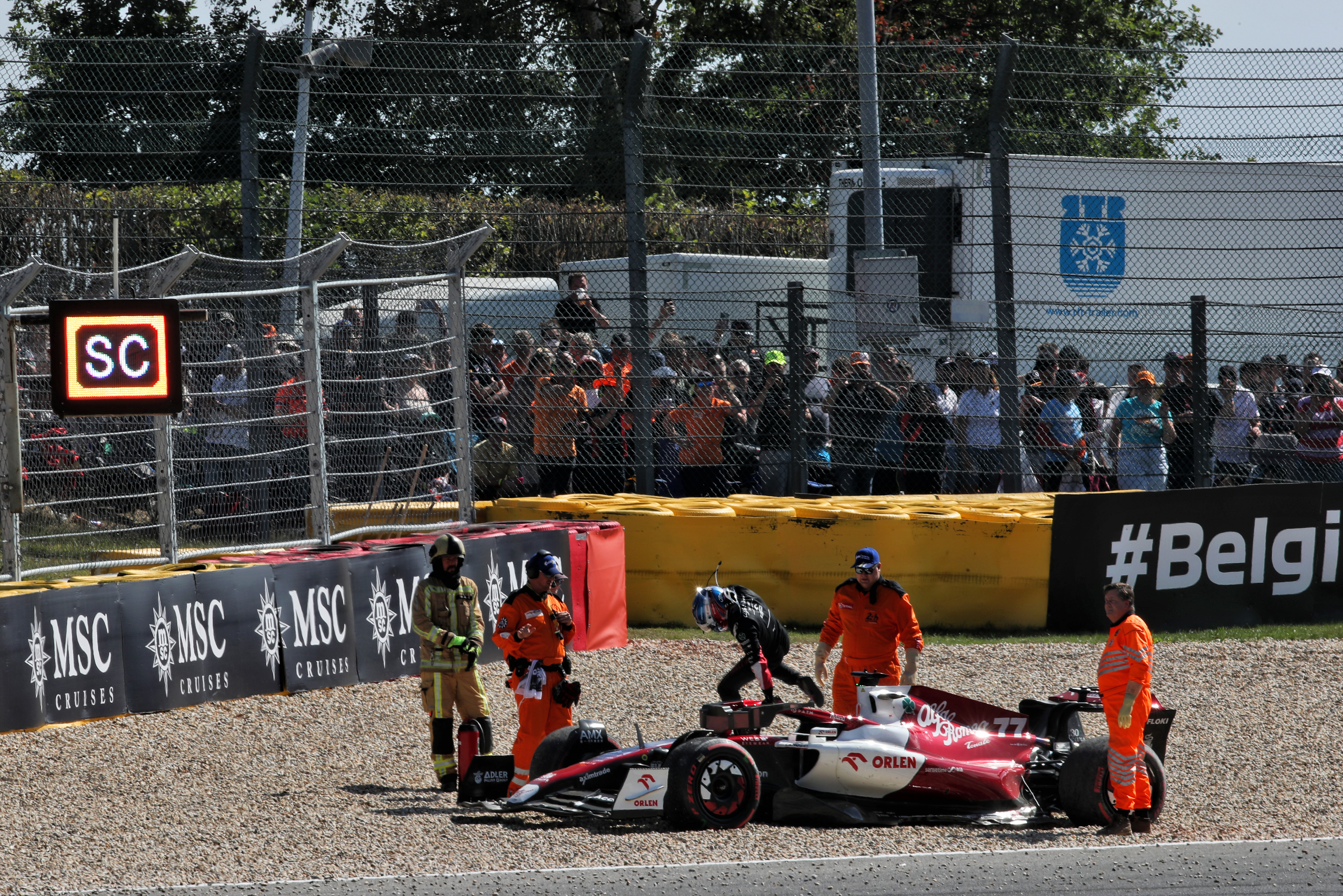 That highlights the need to continue to sharpen up operationally given it has lost points this season to unreliability – although part of the responsibility of that is on the shoulders of engine-partner Ferrari.
Ferrari will continue to supply Sauber with engines until Audi arrives in 2026. Currently, it also provides gearboxes (this year, only the internals as Sauber opted to make its own casing to allow it to run pushrod rear suspension and because this was felt to be more cost-effective under the cost cap) although it's likely the team will have to produce its own in-house gearboxes as part of its transition to becoming the Audi works team.
Much will change for Sauber in the coming years as it ramps up ahead of 2026. However, Vassuer has stressed that the chassis and the engine side will be "split completely" with the engine produced in Neuberg in Germany and the Sauber base in Hinwil in Switzerland designing and building the chassis.
Vasseur insists that in the short-term, "it won't have a big impact for us except that we know that we can go to the next step and it will be a huge opportunity in terms of recruitment and to be more attractive for sponsors". But he calls it "a game-changer" in the long-term.
It's clear that the intention is for the team to retain at least some of its Sauber identity despite this deal. That's not dissimilar to what happened when BMW acquired the team as it officially ran as BMW Sauber from 2006-09, with team founder Peter Sauber retaining a 20% stake.
"We won't have personnel from Audi involved in the team and the chassis operation, but we know that we have three years to build up something," says Vasseur, when asked at what point Audi personnel will be directly involved in the team.
"We know that we have three years to increase the budget and to be at the cost cap, to work to improve the facilities and so and I think honestly that three years is not too much. But it's the perfect trend.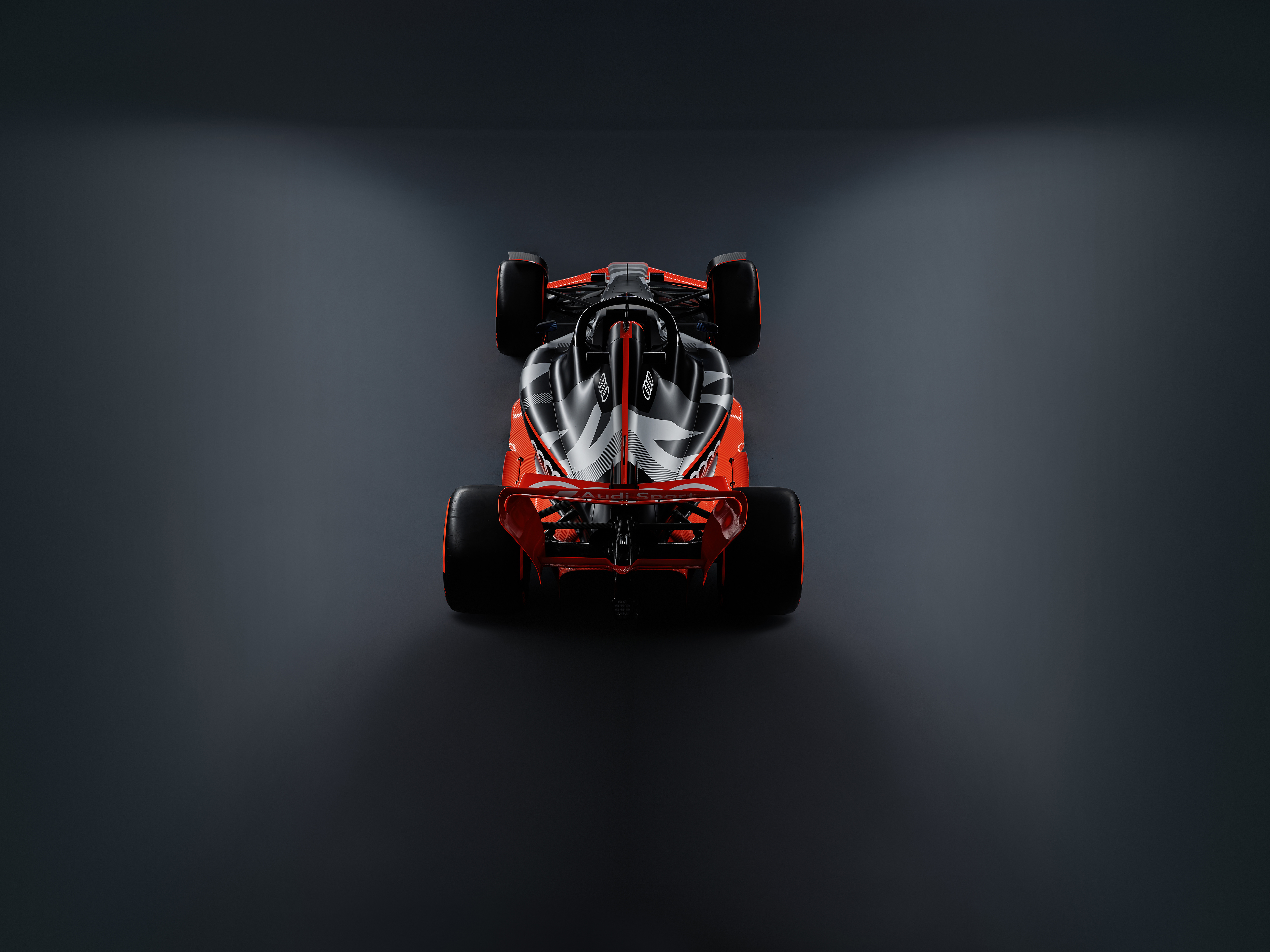 "And I think it was the good timing also for Audi with the new regulations coming in on the engine side in 2026 and it was the perfect fit."
The Sauber/Audi partnership is certainly ambitious. But the main difference between this situation and when BMW took over the team 17 years ago is the increased complexity of F1. As other teams have learned in recent times, it takes years to evolve from a midfield operation into a frontrunner.
But what Sauber and Audi have on their side is time, specifically the fact there are three full seasons between now and the "strategic partnership" being fully realised in 2026.
Given how far Sauber has to go, it's essential that time is maximised to have any chance of fulfilling Audi's grand ambition of becoming genuinely competitive within three years of its arrival.