Toto Wolff often talks about succession within the Mercedes Formula 1 organisation, the need to keep the team vital and moving forwards, adapting to new challenges. He talks of this from the position not just of team principal but also one-third shareholder.
George Russell was brought in as a succession plan for the day Lewis Hamilton decides to hang up his helmet. Mike Elliott was the succession plan for when James Allison stood back from leading the technical side of the team.
But what about the team principal succession for Toto? Three years ago Toto was quite openly talking about stepping back from the role and there was even a suggestion at the time that it might have been taken over by Allison, who fulfilled the function in Toto's absence at the 2019 Brazilian Grand Prix. But it wasn't a move Allison wished to make and any talk of Toto stepping down receded.
But could James Vowles' switch from Mercedes' director of strategy to team principal at Williams be seen as the first part of Toto's succession? Not as a shareholder, but as a team boss?
What better way to give a trusted lieutenant the experience of being in charge of a whole team but without putting him straight in charge of the mother ship before he's ready? With a team already with strong links to Mercedes: where Wolff was a former shareholder, where Mercedes' succession plan driver Russell was placed for three years to ready him for the big time…
That's perhaps reading too much into the move, but it wouldn't be crazy if it played out that way over the next few years.
When we asked Toto directly, he insisted that such a plan isn't what has driven this and Vowles himself says it has been totally his initiative and that he informed Toto only earlier this month.
Wolff is nonetheless very interesting in sketching out his thoughts about the future.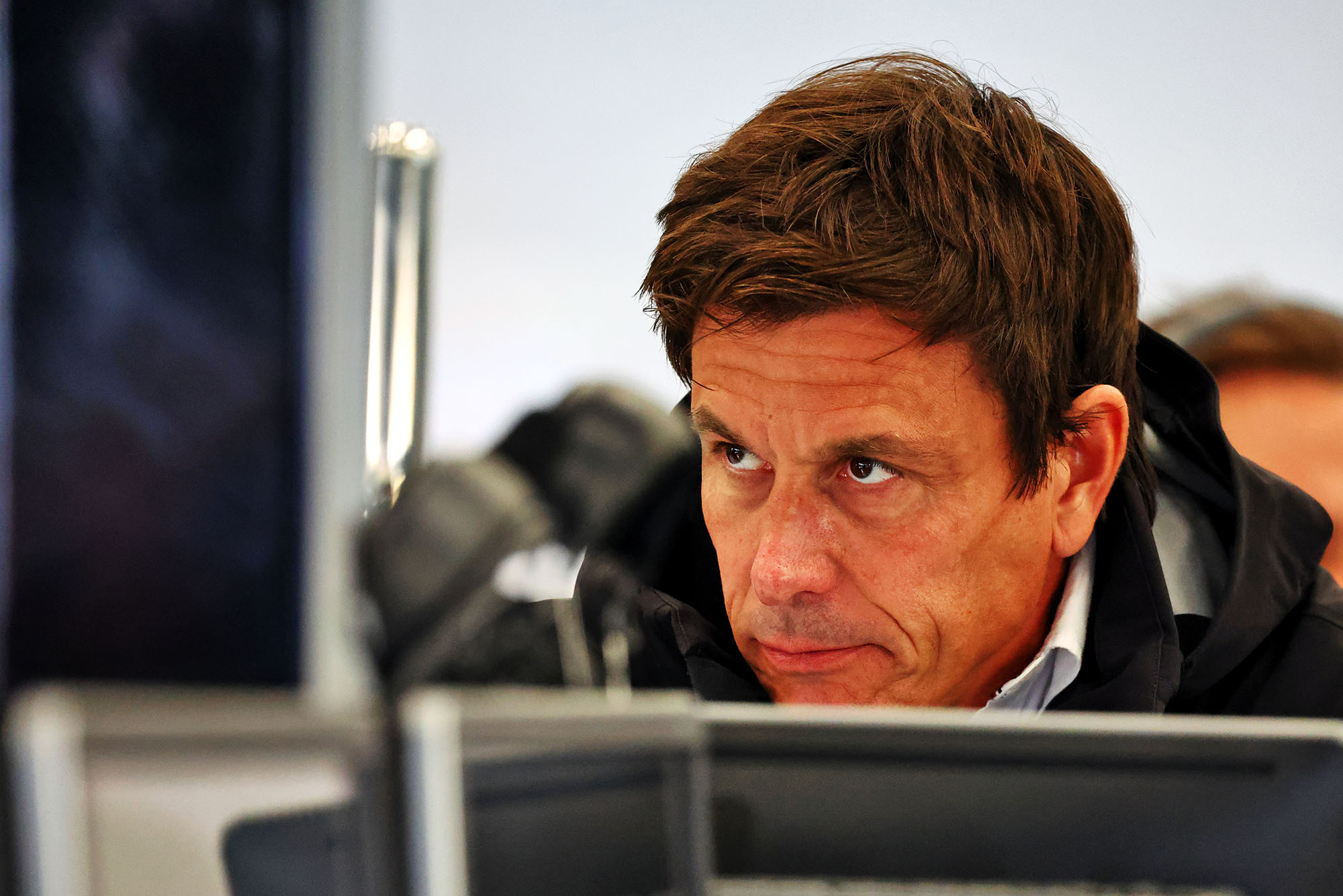 "No, I think I've been always very open about how I felt going forward with my job and I've made a step beyond my employment by being a shareholder and that was a long-term decision," he said.
"But I keep introspecting about how much I can contribute to the organisation.
"If one day I believe there are shortcomings [from me] in an area, be it on the sporting side, the technical side, the commercial side, or the politics, I would not hesitate one single second about appointing someone to that area, someone who could take over what I do.
"Because as a co-shareholder my main interest is that the team prospers and we are winning on track. That is 90% of what counts for me and the 10% is the business development, financial development of the company.
"But never say never because James is great and I hope he's going to have a long career at Williams and if things go well there he could have a 10-year stint there, like I have here.
"You just need to let the bird fly out and do its own thing and not to anticipate at this stage that he is going to come back."
But he could… If Vowles can help turn Williams around from what are fairly deep doldrums over the next few years his stock will be exceedingly high. If, a few years from now, Wolff is feeling he needs to step down from the role… If those two things should intersect…