Two key figures tasked with leading McLaren's revival are now reunited at Sauber for its journey to become Audi's works team in Formula 1 2026, and it is no coincidence.
Sauber CEO Andreas Seidl and his new technical director James Key spent four seasons at McLaren, both joining in early 2019.
Seidl, who was the team principal, walked away from McLaren last December after being identified as the man to lead Sauber into its eventual works team future.
Key did not get to dictate his terms. McLaren axed him earlier this year in a significant technical restructuring after the team produced two disappointing cars in a row at the start of the new ground effect rules era.
So why would Seidl be in such a rush to replace his existing technical director (having only observed Jan Monchaux in the role for a few months) with someone that a direct rival decided was not good enough to lead its technical team?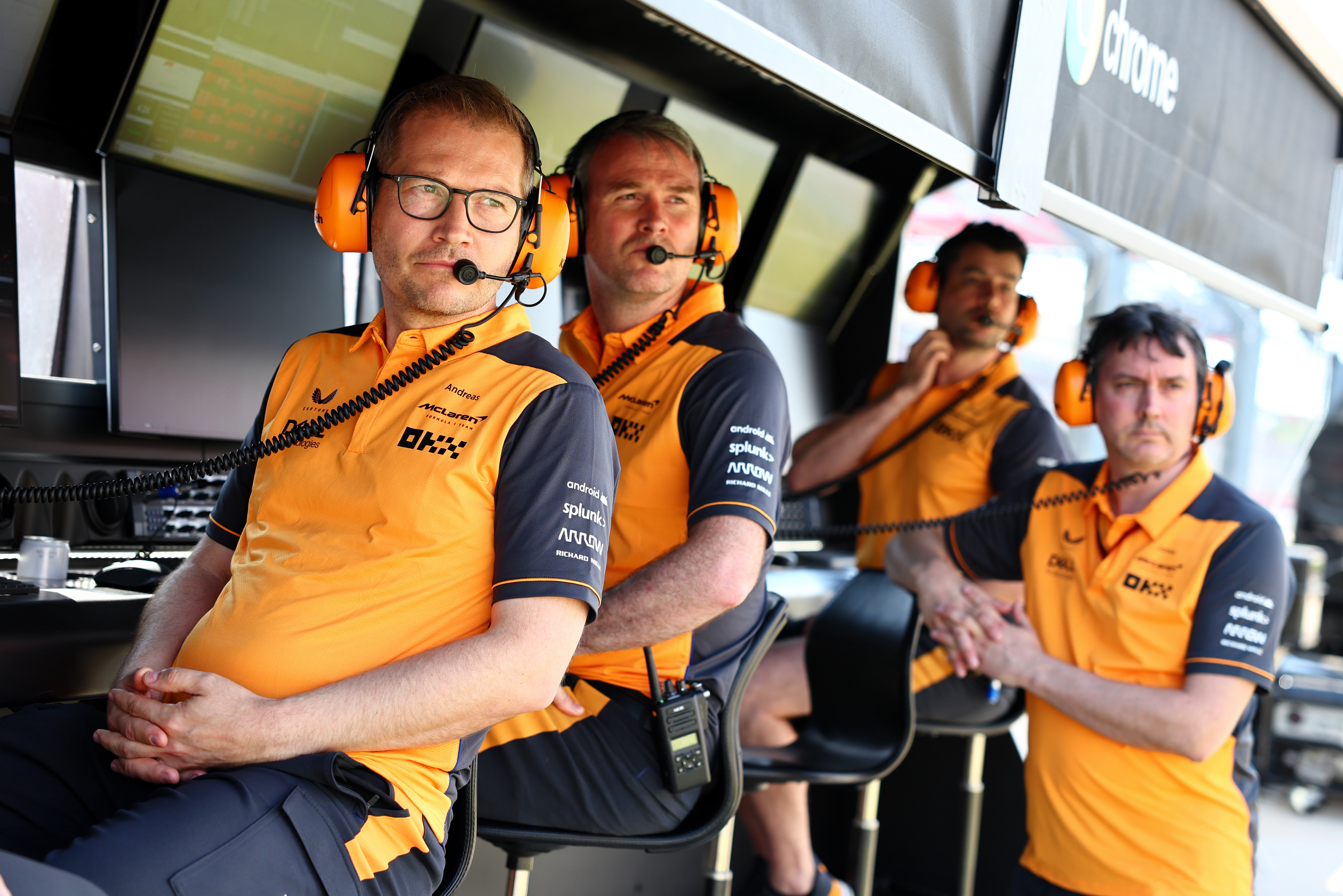 Simply put, Seidl is known to be an admirer of Key. And though he was not directly involved in McLaren's recruitment of Key he is most certainly at the heart of this move – which will be informed from years of working with Key as part of his leadership team.
Seidl likes clear, traditional structures. It makes sense for him to stick with a single technical director and to have decided upon Key as an upgrade speaks volumes for what Seidl thought his strengths were at McLaren and hints at where Seidl thinks McLaren's weaknesses really lie.
Reading between the lines of everything that has been said by McLaren since Key's exit and the restructure were confirmed, plus the usual paddock radio chatter, there is a clear belief in that organisation – or at least at the top of it – that the technical team worked too slowly and lacked the creativity needed to excel in F1.
Even prior to Key's exit, it looked and sounded like his days were numbered – something even Seidl is understood to have picked up on since his own departure.
McLaren insists it no longer has a blame culture but if Key did not have the finger pointed at him as such, he was clearly considered a weak link in the chain. Otherwise, McLaren would have tried to find room for him in the new structure or built it around him.
But McLaren's issues predated Key's arrival (you might argue they were considerably worse given the decline through the 2010s) and Seidl always felt that Key had done an excellent job at helping spearhead the cultural change that McLaren desperately needed. He also felt that it was impossible to judge Key on McLaren's technical competence while still waiting for the new windtunnel and simulator to come online.
Those big infrastructure projects were a hill Seidl was willing to die on for McLaren. They were a first-order priority after he arrived and while he did not want to use waiting for them as an excuse, Seidl always saw them as a logical reason McLaren had to be realistic about what it could achieve in the short-term.
It's possible that Key was fatally undermined by lingering McLaren deficits. Or maybe he was a key contributor to them. Without working inside those organisations, it is impossible to say.
But by bringing Key to Sauber, Seidl may eliminate some variables. Key will no longer be part of a big technical organisation still in flux (as that's ultimately what McLaren was, given it has undergone yet another restructure) or waiting for nice new facilities to come online (Sauber has those already and is still investing).
Seidl and Key were of the mind that what they were building at McLaren would work eventually. They also believed in one another, and clearly still do.
Now they have a superb opportunity to pick up where they left off – and with a fully-fledged works team, there can be no excuses.