There was no consoling Max Verstappen after his Singapore Grand Prix weekend, his worst all-round event of the 2022 Formula 1 season.
He had been left in no mood to talk to his Red Bull team on Saturday evening, took no pleasure in the battles he had during a difficult race on Sunday, and found no solace in the fact his second title is still inevitable and can be wrapped up in just a few days anyway at the Japanese Grand Prix.
Verstappen started eighth, fell to 12th because of an anti-stall issue at the start that baffled him, and was repeatedly frustrated by DRS trains in a race that featured an uncharacteristic mistake and ended with him snatching seventh on the final lap to match the worst result from the 15 races he has now finished this year.
As Verstappen has a unique brand of being unimpressed, this did not sit well with him afterwards. He is blunt when he is upset and even his own team is not safe from that.
We saw this earlier in the season, most obviously when Red Bull had major reliability problems but also when Verstappen was winning races in Miami and Spain yet still complained about small setbacks that had threatened to undermine those weekends. His justification is simple: "We don't want to be good, we want to be perfect."
Such moments reflect his intensity. Sometimes the things that many would assume don't really matter are what get under his skin the most.
Singapore, for example, was obviously a disappointing weekend. But in the grand scheme of things, you might wonder why Verstappen really cares. He's still going to be champion. Maybe even in a few days' time. So, this was just one of those weekends, right?
"We are still 104 points in the lead, but it is just a very frustrating weekend," Verstappen said.
"I can of course say it doesn't matter, we have five races left and we have a big lead. But I want to have a good weekend every single time and we had a really terrible weekend.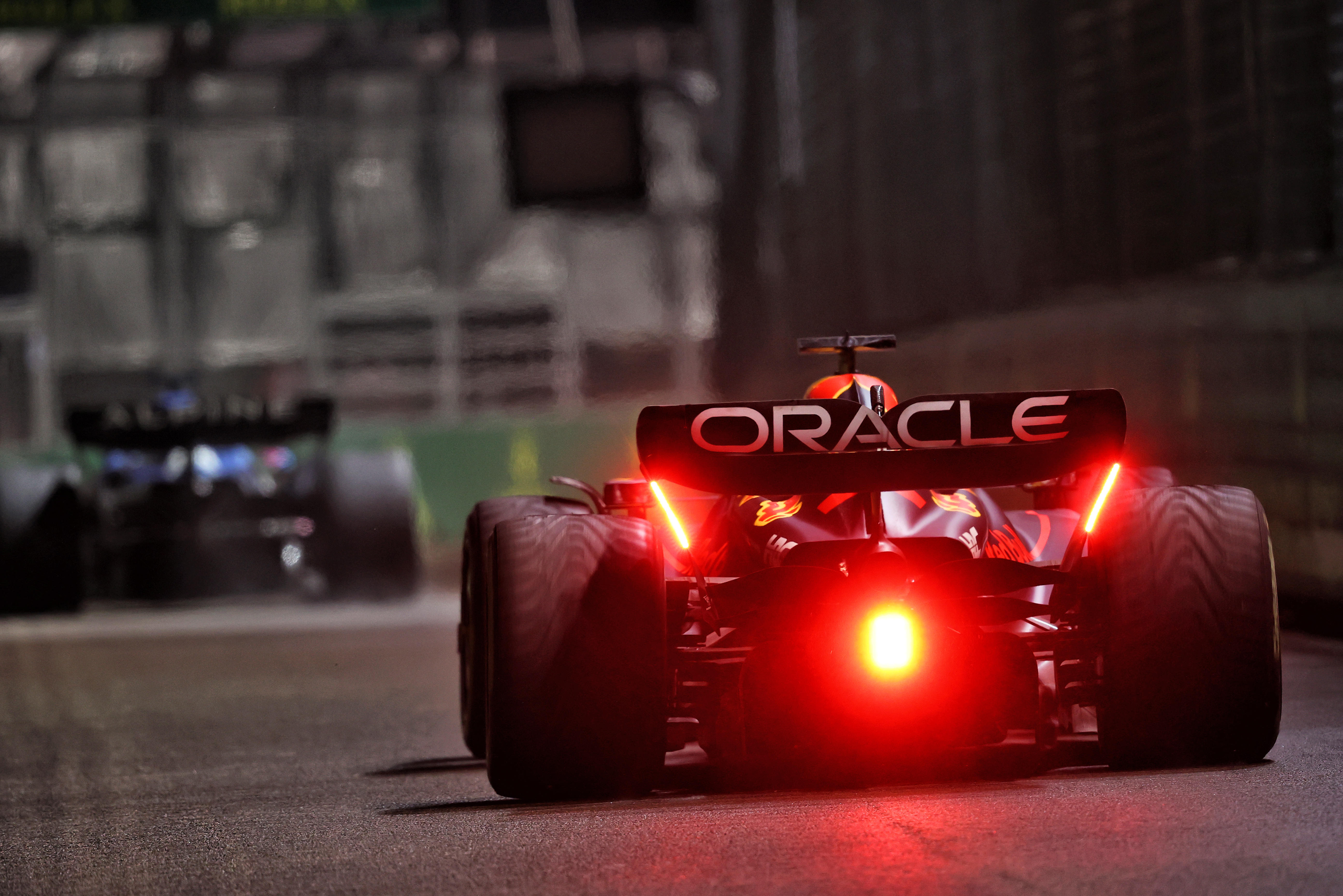 "It started, of course, with the big f**k up in qualifying."
Verstappen had been left deeply unimpressed on Saturday. At Red Bull's instruction, he had aborted a lap good enough for pole so he could have one final attempt on a drying track that should get even quicker. But a team misjudgement meant he ran out of fuel at the end of his final lap. Instead of an easy pole position, Verstappen ended eighth.
He already knew on Saturday evening that had probably defined his race, so needed no reminding 24 hours later of the root cause of his angst.
"We all know that it already kicked off yesterday and we put ourselves in that position," said Verstappen. "Then it can either go brilliantly or it can go like we had today."
Verstappen was so annoyed on Saturday that he apparently left the track early. "I wasn't in the mood to talk," he said. Was that a message to the team? "It's not about making a statement, it's just how I feel. It wouldn't have been much use to talk."
Clearly, Verstappen's general level of performance affords him a degree of abrasiveness that a lesser driver wouldn't get away with. Some people think Red Bull submits to its star driver too easily.
But it's not really that different to Mercedes putting up with being the "airplane vomit bag" for Lewis Hamilton's most emotional moments over team radio, as team boss Toto Wolff recently put it.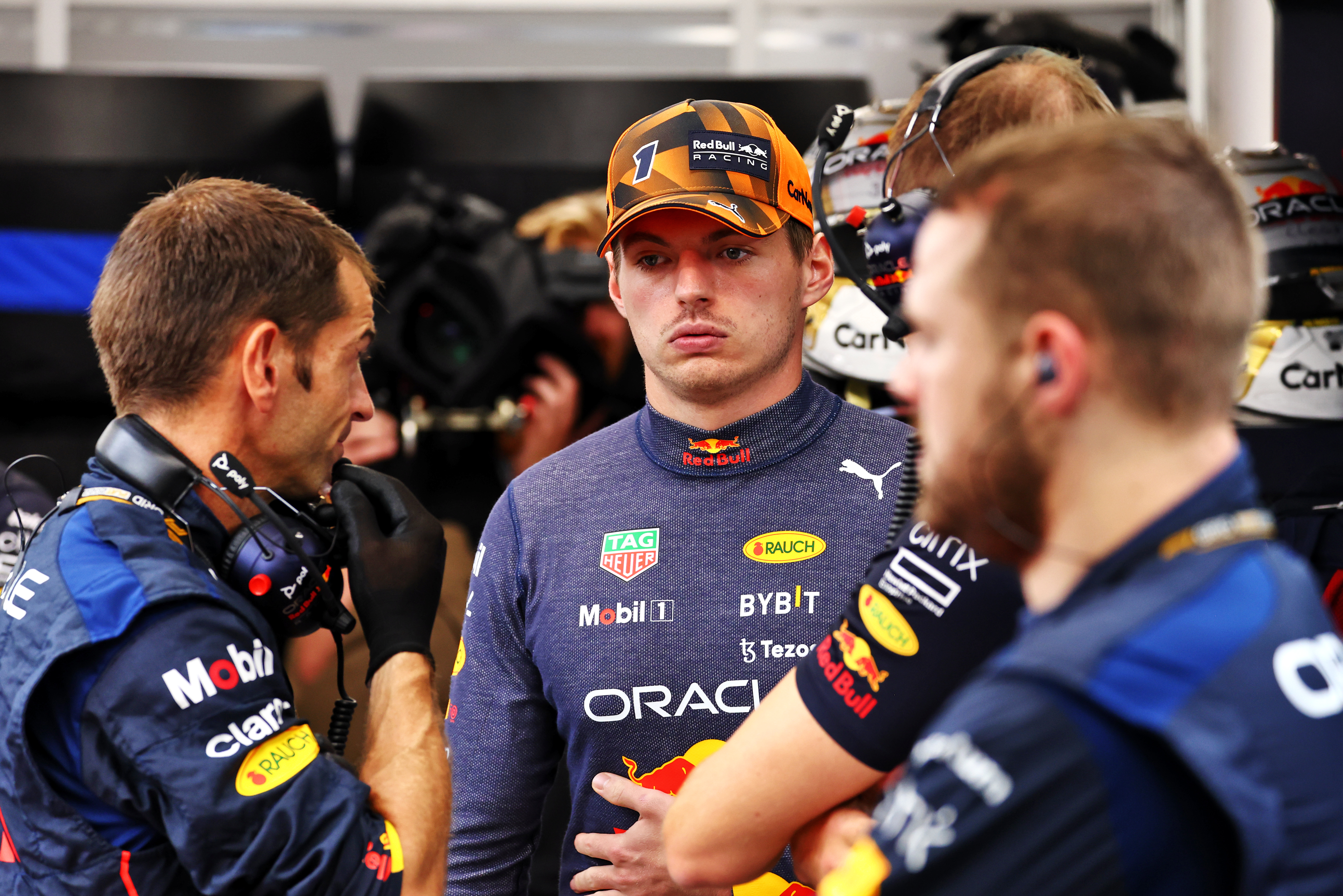 The reality is that Red Bull's willing to put up with it because while Verstappen sets impossibly high standards he does at least tend to reach them himself more often than not.
The annoyance he had in Singapore, an irrelevant off-weekend in the grand picture of his crushing 2022 title triumph, shows just how much he buys into being process-driven, not goal-driven. Every weekend matters to him as much as every other and all he cares about is doing the best he can in that moment.
So having started the weekend suggesting he would personally like to win the title in Japan instead of Singapore as that is Red Bull's silent engine partner Honda's home race, by Sunday night Verstappen's response to being asked if it would be good to win in Japan was a simple: "It would be nice, but we just need to focus on having a clean weekend."
And that really will be his focus right now. It's like the five-race winning streak that's only just ended…never happened.
One race ends and Verstappen moves onto the next one. He finds it almost incomprehensibly easy to see the championship in no grander terms than that.
So, while many will see Verstappen as a driver heading to Japan looking to be crowned world champion, in his head he's just a driver pissed off with a bad weekend looking forward to the next race so they can make amends.