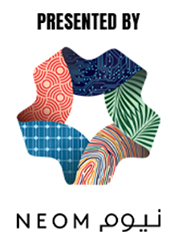 Like most professional motorsport series Formula E has a healthy mix of experienced personnel working alongside young up-and-coming talent.
Teams are investing in young talent from an engineering standpoint with several having come in from Formula 1 while others have carved their technical teeth amid the myriad junior championships or in sportscar racing.
They include some strong female engineers and team management leaders within Formula E.
Jaguar's Cristina Manas Fernandez joined Williams Advanced Engineering in 2017 after starting out with the Campos Racing concern following a first class MSc in automotive engineering from Cranfield University.
Delphine Biscaye has been an almost ever-present in Formula E with Venturi, where she has held the positions of logistics manager and team manager after a long and successful career with the Monegasque innovator.
Mahindra captured Andrea Ackroyd from BMW i Andretti Motorsport in 2020, as she hooked-up again with Alexander Sims as his performance engineer.
Porsche engineers Fabrice Roussel and Kyle Wilson-Clarke are well-known faces in the paddock, with the former having worked as Loic Duval's engineer at Dragon for several seasons.
Wilson-Clarke was familiar to British TV audiences in the first season of the championship as a pundit before taking charge of first Neel Jani and now Pascal Wehrlein as race engineer.
Many sought-after young talents ply their trade in the Formula E paddock including performance engineer Connor Summerville, who moved over from Jaguar to Dragon Penske last summer, Albert Lau who engineers Nyck de Vries, and Jeremy Colancon who tasted a great deal of success with the Renault e.dams squad in Gen1 before moving to Venturi where he engineered Felipe Massa and now Norman Nato.
In the world of marketing and communications there are a host of young guns finding their way in international motorsport.
Former Sauber F1 press officer Marleen Seilheimer works the Porsche communications, while Marlene Wieland does likewise for Mercedes EQ alongside UK based new recruit Sjoerd Valentijn van Wijk.
Maria de Juana was recently recruited by the Envision Virgin Racing team as head of communications and Eric Bellegarde has jumped the fence from being a journalist for Auto Hebdo and others to becoming the FIA media delegate for Formula E in 2020.
Formula E recently employed Jules Perkins as sporting communications manager. He will work under former international communications vice-president of World Wrestling Entertainment, Inc – Dan Humphreys – who is set to join officially next month.
But while all the above younger talents are making waves in Formula E, here is our pick for the big six under-40:
The Six
Alessandra Ciliberti (32)
FIA Programmes Manager of New Energies
Ciliberti currently has a huge job on her hands as she is heading up the Gen3 project from a technical perspective for the FIA.
She began her career at the FIA in April 2017 after a stint at BMW working on the Project i, majoring on lightweight design and sustainable engineering.
Prior to that she completed an internship at Toro Rosso F1 after gaining a bachelors and post graduate master's degree from Modena University.
The FIA structure for the technical department is complex but Ciliberti sits within a Regulation and Control strata along with Laurent Arnaud and others.
However, it is her influential work on the hotly anticipated Gen3 project that ensures she is widely seen as an integral part of Formula E's future.
Alexander Jakobi (33)
Vice President GP Sports Management
The son of Julian Jakobi and a qualified solicitor, his practical experience in racing came in 2014 when he was taken on by Alejandro Agag as a special advisor.
This grew into a senior commercial development role in 2017 and opened up other avenues such as an advisor for Hugo Boss and an advisory role to Extreme E when it was formed in 2019.
Jakobi became vice-president of the GP Sports Management stable that was formed by his father and he co-manages several Formula E drivers on the current grid.
One of these is his close friend Jean-Eric Vergne, with whom he founded the exotic sounding Endorphin Distilled Spirits company in 2019.
Julia Palle (33)
Formula E Sustainability Director
Palle's influence at Formula E has gathered respect and momentum in equal measure since the early days of the championship.
Made a director of sustainability in August 2020, she has become one of the prominent members of the team delivering ISO 20121 (sustainable events international standard) certification, in so doing making it the first motorsport series to achieve it.
She came onto Agag's radar after work with Michelin at the start of the last decade and reports to new chief strategy & business development chief at Formula E Holdings Hannah Brown, who will feature in a supplementary article.
Claudia Denni (35)
Senior Sporting Manager, Formula E Operations
Denni learned her trade as an administrator and co-ordinator with the Colonis in the F3000 Euroseries and Auto GP competition.
Bridging those two stints she was team co-ordinator at the Trulli Formula E team in its sole season in 2014/15.
She was snapped up by Formula E Operations in June 2018 and rose from deputy sporting manager to senior sporting manager in little over two years.
Popular with teams and her colleagues, she works closely with FEO colleague Frederic Espinos and the FIA's Javier Maffioli and Pablo Martino on most sporting matters.
Leo Thomas (36)
Racing Director, DS Techeetah
Thomas perhaps has a claim to be the most influential of engineers in the paddock. He's certainly the most decorated in Formula E terms after being an integral part of three drivers and two teams' titles in the last four years.
It was Thomas who defined the tight and efficient technical team at Techeetah back in 2016 after a short stint working for the Venturi team in 2015.
Prior to that he was a founder and co-owner of the influential RS Simulation facility in Monaco, which he managed in addition to race engineering duties with the Sebastien Loeb Racing GT team between 2012 and 2016.
His affinity with what is now known as the Stellantis Group stretches all the way back to 2008 when he worked on the Peugeot 908 LMP1 project as a data analyst and eventually race engineer.
Thomas is a quiet but fiercely intelligent individual who is imbued in motorsport as much as a fan as a technical enforcer. His presence as racing director at DS Techeetah has unquestionably been integral to their combined success over the last four years.
Thomas Chevaucher (39)
DS Performance Director
Chevaucher knows Formula E inside out, quite literally.
His work leading the engineering team behind DS' Formula E powertrains since 2015 has featured an almost forensic desire for technical detail.
This has ensured unparalleled success in Gen2 with a brace each of drivers' and teams' titles for the all-conquering French manufacturer that now sits in the Stellantis group of companies.
When Xavier Mastelen-Pinon left for a plum role at the FIA earlier this year, Chevaucher was the natural successor and cemented his directorship with the introduction of the DS E-TENSE FE21 which won on debut at the Rome E-Prix in April.
Chevaucher is highly regarded throughout the DS organisation after working his way up from a World Touring Car Championship test team role in 2013 via project lead on Formula E and then a technical management role from 2016 onwards.
To find out more about the incredible NEOM project, visit neom.com