Sebastien Buemi has had a few mad weekends over his 15-year international career. Exhibit A is the chaotic Montreal E-Prix weekend in July 2017 when Buemi had that year's Formula E title snatched away from him by Lucas di Grassi.
But last weekend's Cape Town E-Prix broke some new ground.
A legal wrangle, sunstroke, a massive shunt and then a fightback drive from last to fifth rounded out a few days in South Africa that the Envision Racing driver will never forget.
The legacy of his Hyderabad demotion from third to 15th position rumbled on in South Africa as his team prepared a petition of new evidence to present to the FIA stewards in an attempt to get the case referred to the international court of appeal.
This failed, meaning that the 15 points Buemi believed were legitimately earned are now lost forever.
The particularities of any new evidence are not public knowledge but The Race understands that the team was shocked for the petition to be dismissed so quickly, especially as the stewards were different to those that dealt the judgement in Hyderabad.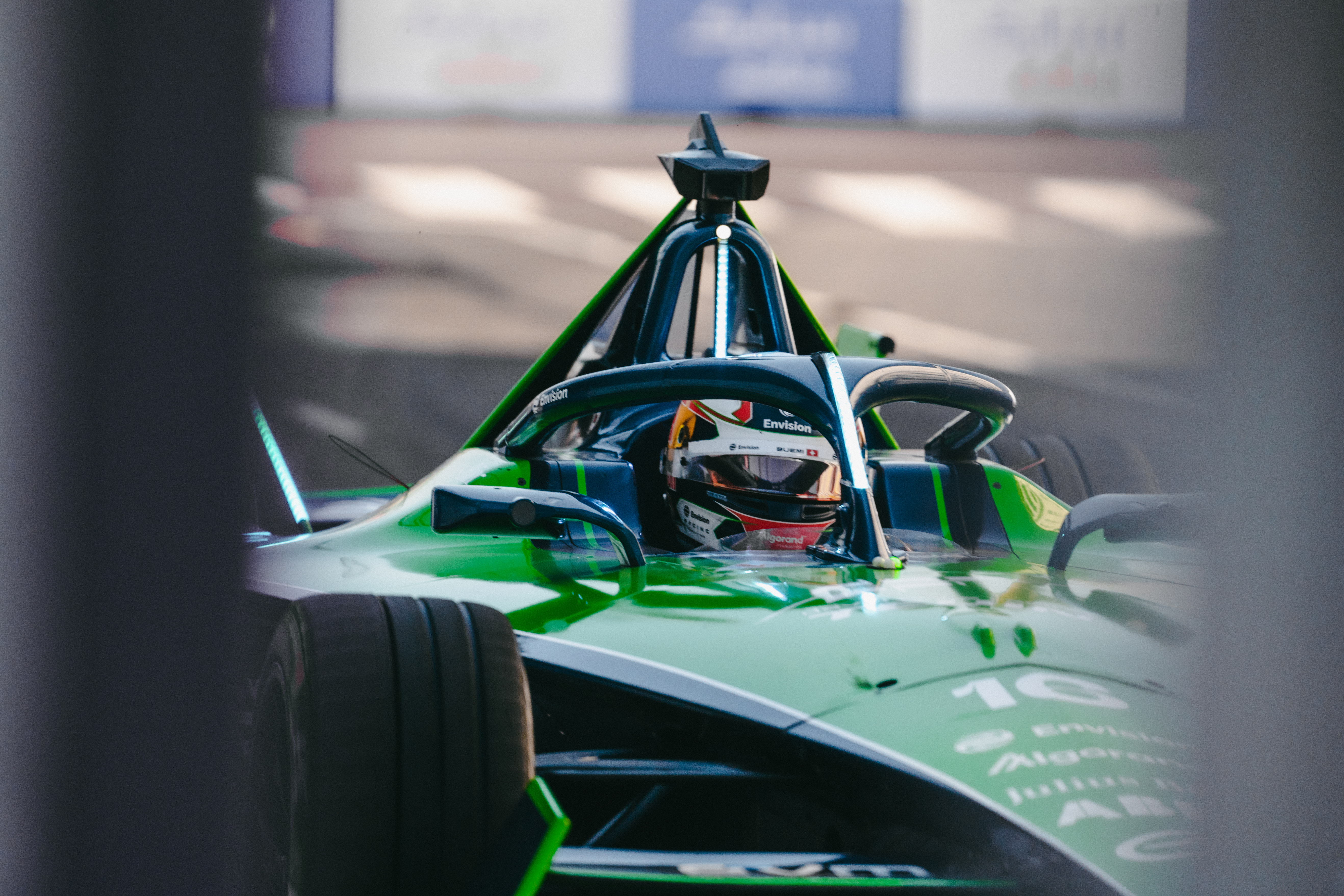 While the provision for this is clear in the international sporting code, one rival team principal commented to The Race after the dismissal: "Why would they [the stewards] want to overrule their colleagues that they could be working with in coming races?"
For Buemi, a series of PR commitments looked fun as he spent time with the DHL Stormers rugby team and the 11th Hour Sailing team.
But the southern hemisphere sun burns deceptively at this time of year and while the overall temperature is reasonable the UV is treacherous, as several paddock lobsters (including this writer) can attest.
"I had massive sunstroke on Wednesday after the two activities, I couldn't wear my cap," Buemi told The Race.
"The next day we went on the boat and after when I got back to the hotel I was totally red.
"I threw up all night, didn't sleep, couldn't sleep. Then I had a s*** Friday with the shunt directly but I was totally f*****. I was cold and hot."
While his team performed heroics on Friday evening and Saturday morning in a 12-hour marathon rebuild after a heavy FP1 shunt, Buemi recuperated and his qualifying performance rewarded the efforts as he maintained his 100% Gen3 record of appearing in the duel phases. He did, however, add a second crash of the weekend during his quarter-final versus Mitch Evans, which meant seventh place on the grid.
DRAMA ON THE OPENING LAP!!! 🤯

Our Championship leader @PWehrlein crashes into the back of @Sebastien_Buemi at Turn 7 and the yellow flag is out!#CapeTownEPrix

— ABB FIA Formula E World Championship (@FIAFormulaE) February 25, 2023
His race looked all but over on the first lap after violent contact via Pascal Wehrlein's out-of-control Porsche but a twist of luck for once was on his and Envision's side.
"I was lucky he hit me from the rear crash box but I had the little wings that were moving around," said Buemi.
"I was lucky I didn't get a puncture, to be honest. It's a shame because I had a lot of pace. I feel like now I got to a stage where in the race I know what to do with this car, I understand the software, I understand the steering wheel."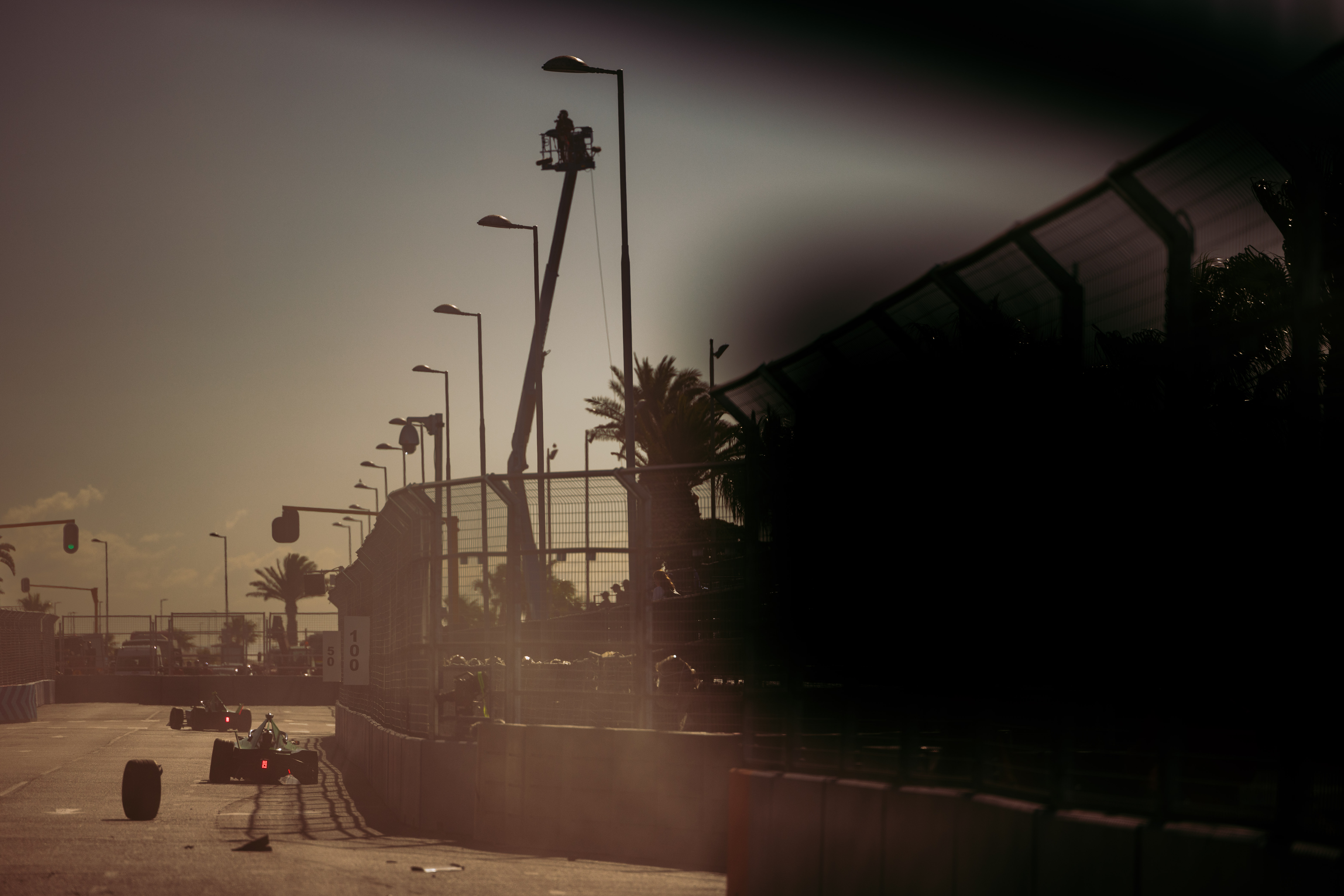 Buemi's Saturday was even more impressive because his tyre allocation was reduced after his shunt on Friday. This meant that "with one set of tyre you compromise: compromise in qualifying, compromise in free practice because at some point they're too hot".
"Then I got taken out in the race, so in the end I would say fifth is good, it's just hard to digest the 15 points in India and the missed points [in the Cape Town race] because I feel like I could have done better," he added.
There are tales of hard luck up and down the pitlane this season. Evans and Sam Bird can lay claim to some kind of curse upon their asymmetrically-liveried Jaguars, while Stoffel Vandoorne too has been scuppered by some events beyond his control such as qualifying traffic in several sessions this season.
But Buemi too has experienced potential wins and podiums allude him. He still maintains he would have won in Hyderabad had he hit his attack mode marks first time around, and then the indignity of being penalised while not gaining any sporting advantage for his overpower must hurt.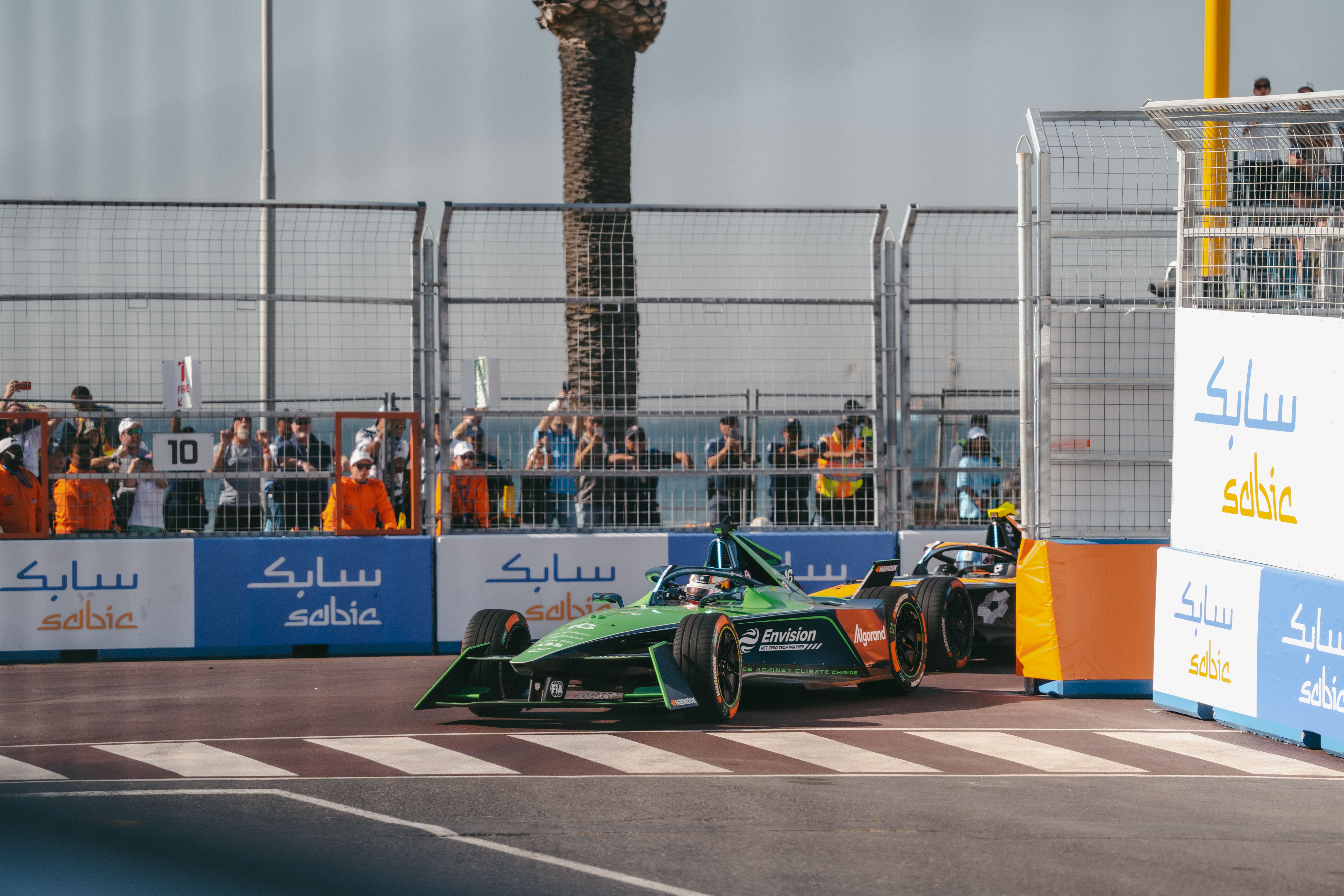 Yet this is a driver who has experienced powerful slings and ultra-sharp arrows in his career. You don't get more intense or disappointing than having a Le Mans 24 Hours victory so brutally taken away from you with three minutes of the thing to go.
Buemi is as robust mentally as anyone on the Formula E grid. That's why the anger spills out when injustices are done. Usually, he channels that into bigger and better performances, uses it as fuel, so a first Formula E win for almost four years looks increasingly likely sooner rather than later.