Formula E teams want clearer procedures in place to avoid any repeat of the serious Cape Town qualifying accident that ended Jaguar driver Sam Bird's participation in the event.
Bird crashed while on a fast lap after a delay in the red flag process meant he hit the stricken Maserati of Edoardo Mortara.
The Race can reveal that there was a lag of several seconds between race director Scot Elkins confirming a red flag on the timing screens to physical red flags being displayed trackside at Turn 9.
In that time Bird rounded the Turn 9 left-hander and lost control of his car and careered into the Maserati.
Both drivers escaped injury in the incident but Jaguar couldn't repair Bird's car in time and though Maserati got Mortara's together in time for it to start from the pitlane, residual problems meant it parked almost immediately.
Formula E elects to red flag qualifying sessions rather than use other methods such as full course yellows to give drivers a fairer opportunity to set their flying laps.
But Bird told The Race that "regardless" of that policy, "if there's been an accident there should be at least a warning to the drivers coming up, especially at a high-speed corner".
"It puts me in a really dangerous position," he continued.
"I feel like, due to factors outside of my control, due to issues that I can't control, my weekend has been destroyed."
Bird's team principal James Barclay said the nature of Formula E tracks meant what happened in Cape Town needed to be properly addressed.
"The speed at which we either have yellows or red flag the session as we can to avoid another car getting caught up – tat's something that we need to be reviewed properly," Barclay told The Race.
"Especially with quick circuits like this when you have the big approach speeds and blind entries. That's definitely something that needs to be factored in."
Barclay also confirmed that a conversation with officials, including Elkins, had been held.
"We've had a conversation and asked them to review that and see how we can improve that process going forward," he said.
"I don't want that happening to anybody. It's a massive hit on us having to lose a car now and get that rebuilt for Sao Paulo.
"We're not the kind of team to point blame but as long as we identify the areas where we can improve as a championship, that's what we need to do on that one."
Bird said his crash had been "in sympathy to Mortara's accident, and it's super dangerous".
He is known to have been distracted by his radio, which played a key signal in his ear to begin telling him the session was red-flagged. This contributed to him losing control and hitting the stationery Maserati.
There was even more bad news for Bird later in the afternoon when it was confirmed that because he didn't start the Cape Town race his penalty for taking out team-mate Mitch Evans in Hyderabad would be carried over to the next round in Sao Paulo next month.
"To compound it because I couldn't take the start I now have to take my grid penalty from here to Brazil," vented Bird.
"So my penalty carries over. Personally, I find that hard to swallow.
"Now, rules are rules and I have to respect them, but when what's happened to me today happens and you feel like you've done nothing wrong, it's really hard to swallow.
"The team worked super hard; we put everything in place. All this effort and every round we're quick, we're top three or four every time we're on circuit, and for it to be taken away is really difficult.
"So the guys are really down, I'm down. I just want a good result again but it's been so long.
"I feel like I deserve it, I'm driving well but I've got nothing to show for it."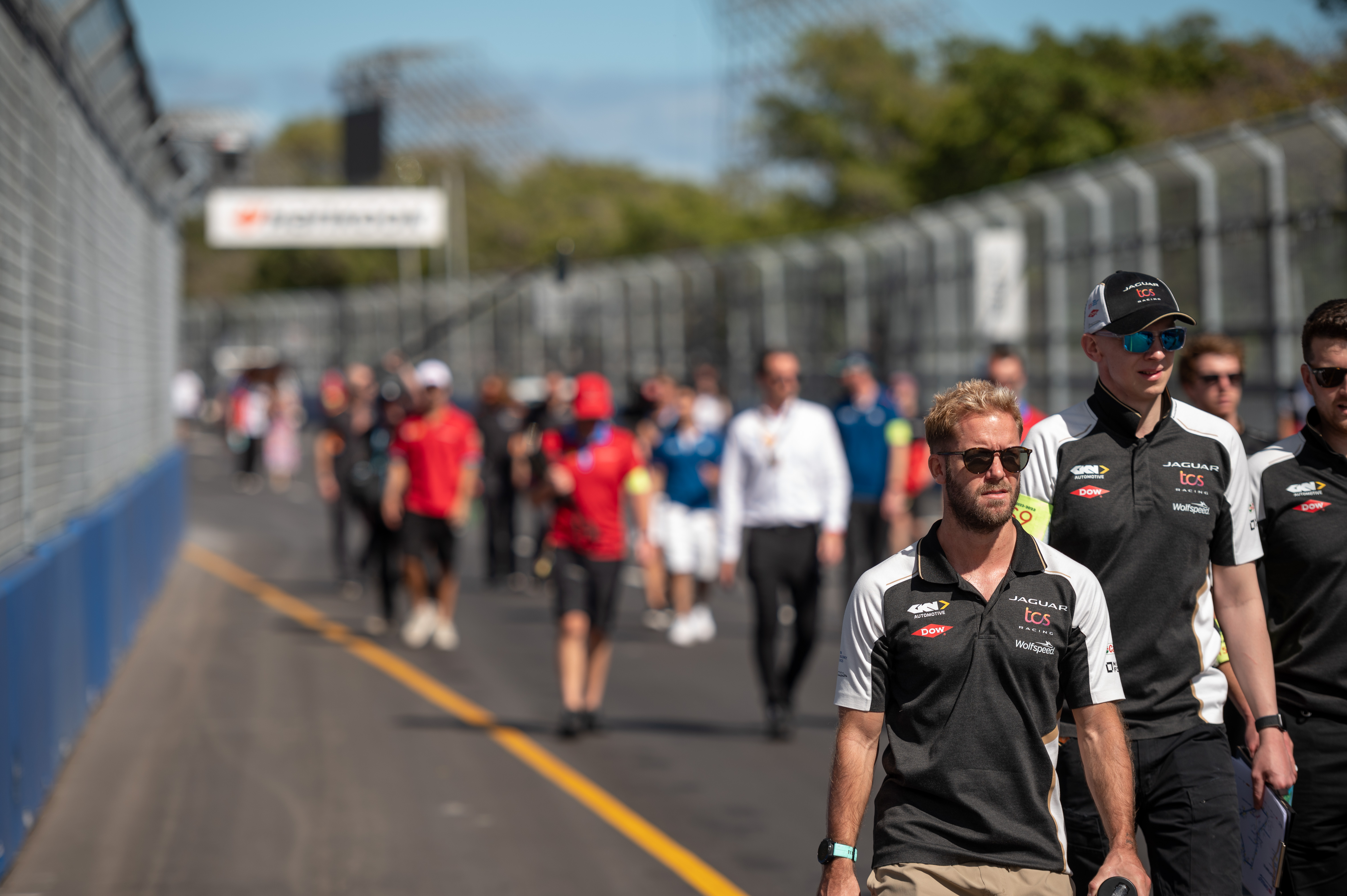 Bird confirmed that Elkins had apologised to Jaguar for the delay in physical red flags being shown.
"He came over and apologised, but then I got handed the piece of paper that says I've got a five-place grid penalty in Brazil," said Bird.
"Rules are rules, I get that, but it's not nice to see.
"Hyderabad was my fault, 100%. Hyderabad I hold my hands up and I think that's the thing; when you've done something wrong you hold your hands up and say I'm sorry.
"Scot has done that, but it doesn't change the fact that my weekend is destroyed and now I start Brazil on the back foot as well."