From maybe to the greatest winning pass in Formula E history to pre-race dramas that meant five cars didn't even take the start, the inaugural Cape Town E-Prix covered every point on the emotional scale.
Here's our pick of the big winners and losers from FE's debut in South Africa.
WINNERS
Antonio Felix da Costa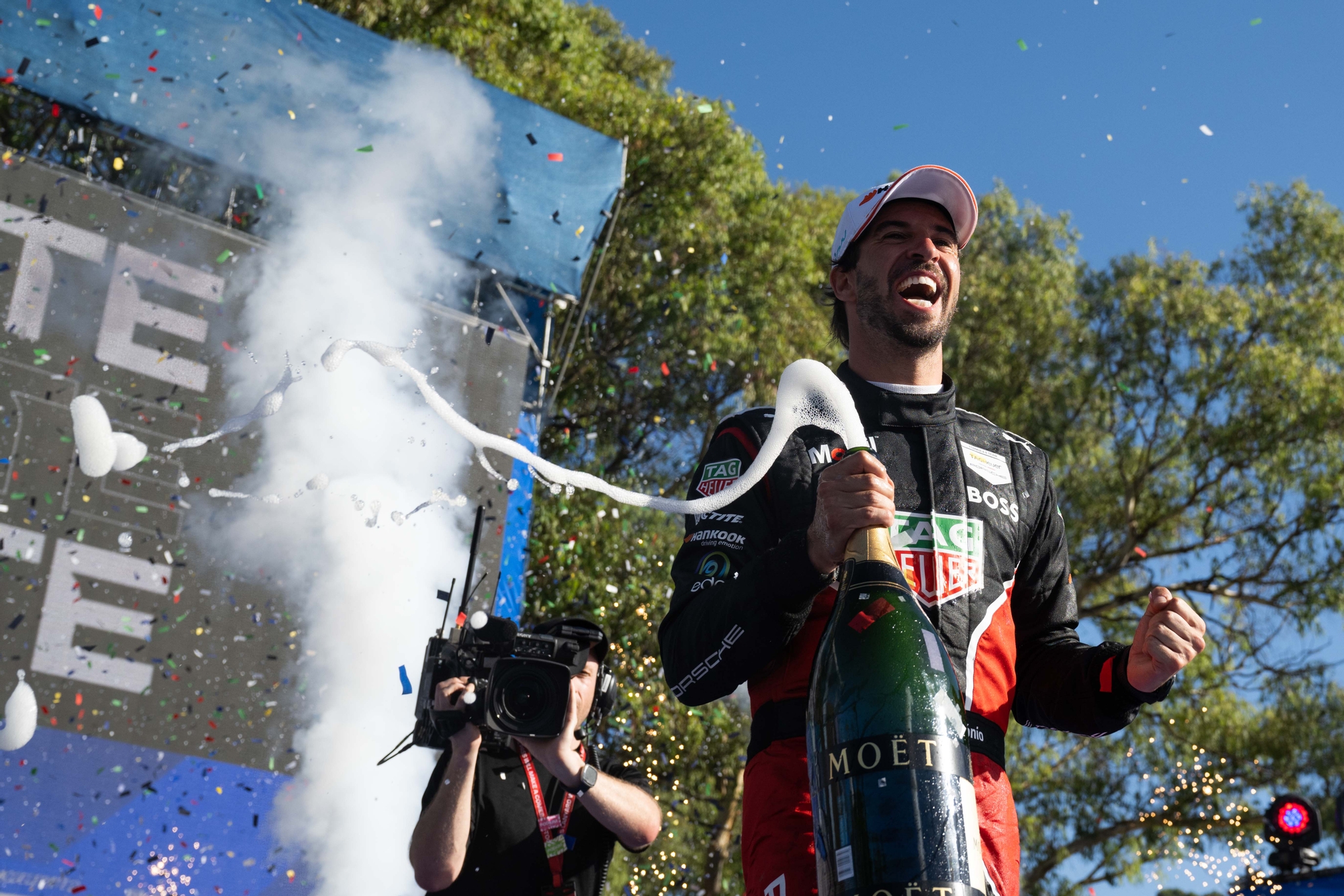 You'll often hear Antonio Felix da Costa talk about his enjoyment of 'the journey' within his racing and in Cape Town he set sail on a magical one. It felt more like a serene off-shore clipper race than a full-on Formula E street fight.
HANG IT IN THE LOUVRE 🤌

A move worthy of winning any race. Take a bow @AFelixdacosta 👏#CapeTownEPrix pic.twitter.com/G2hrANaCTk

— ABB FIA Formula E World Championship (@FIAFormulaE) February 25, 2023
Winning any E-Prix from 11th in the grid is a mighty achievement. But doing it with two sublime overtakes and despite missing one of his attack modes was hugely impressive.
It's been a little while coming. But few doubted that the 2019/20 champion would get there eventually with Porsche.
"This is a crucial moment for us, so I know these results are playing a big part," da Costa told The Race.
"The team has had a great start to the season and I want to feel like I'm contributing to the programme.
"I'm contributing to the team now and I haven't been able to do that properly so far.
"This means a lot. I think [the journey] is the most important thing.
"Sometimes when I'm down, the struggle, coming out of those slumps, out of those moments, it just feels so good afterwards.
"When I'm down and I hit my knees I say, 'let's go, let's get to work'. I don't let it affect me and I come back stronger."
That should be a frightening message to his rivals as he all of a sudden eyes hauling in his team-mate Pascal Wehrlein's early-season points-rich start.
Envision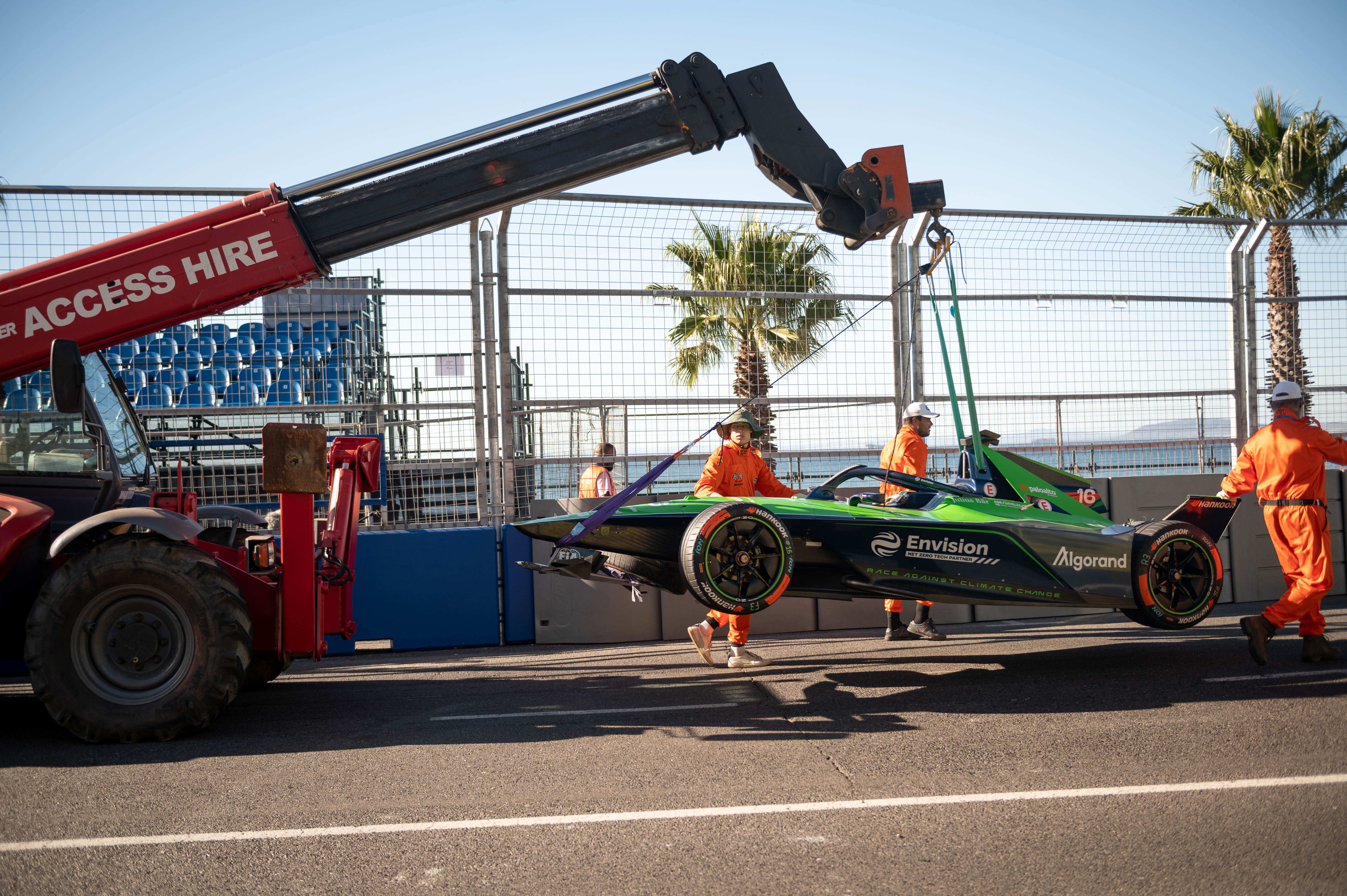 A tempestuous and emotional weekend on and off the track for the green army. Yet it ultimately netted a fine third-and-fifth result.
But there were aspects of it that will still tempt a wistful eye towards what might have been so much more.
The backdrop to the Cape Town weekend was difficult. The petition for review of Sebastien Buemi's lost podium in Hyderabad was thrown out by the FIA stewards, who were different from those that were actually at the Indian race itself.
The team was also feeling the sorrow of David Price's death the week before, as his son Leon – Envision's team manager – kept the memory of his father thriving by rallying his troops on a massive rebuild of Buemi's heavily damaged car after his spectacular free practice shunt.
The race equalled this tumultuous backdrop when Nick Cassidy at one stage looked to have it all bought and paid for. Then the full course yellows intervened and changed all that once two laps were added to the race distance, throwing Envision's energy strategy off course.
"Depending how much time you've spent under full course yellow or how much energy you've saved, it changes how much energy you have for the rest of the race – it spreads out," Cassidy told The Race of how the yellows and change in race distance affected him.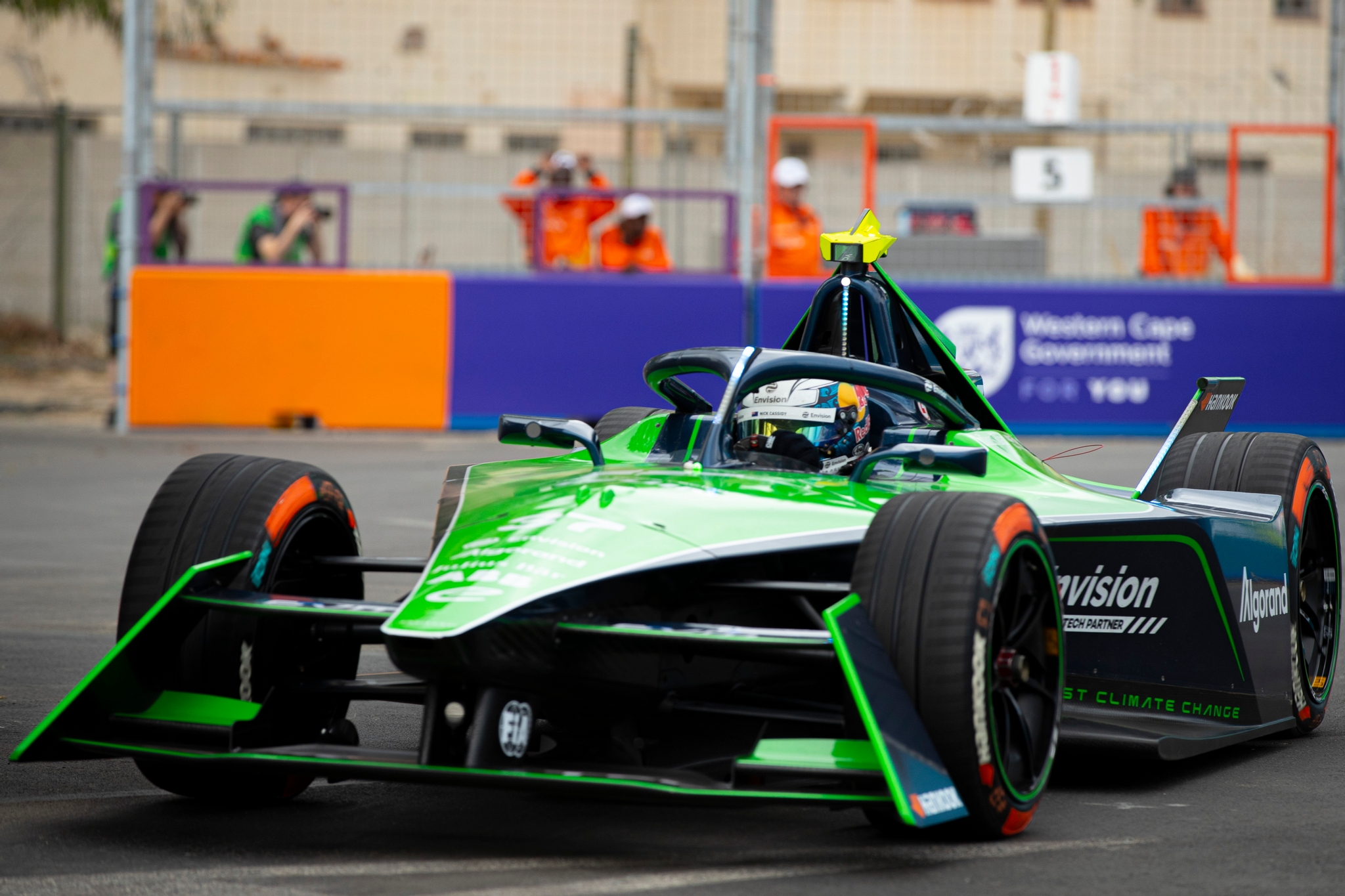 "Basically, what happened was that I was in a very comfortable position with how much energy I'd got. I'd got a great target to drive pretty flat out to the end of the race.
"But adding that one lap put me from being in an incredible position to nowhere and everyone who'd saved energy to that point wasn't actually able to use it.
"So, it didn't matter pre-full course yellow that other guys had 2%, but after that it did. That sucks because it completely changed the race."
The Kiwi also survived a fraught battle with ex-Super Formula sparring partner Sacha Fenestraz in the closing stages to come home a slightly dejected third.
Buemi, who had suffered sun-stroke doing PR activities the day before his accident, had a remarkable race, one in which he went from dead last after being hit by Wehrlein on lap one to fifth place.
DRAMA ON THE OPENING LAP!!! 🤯

Our Championship leader @PWehrlein crashes into the back of @Sebastien_Buemi at Turn 7 and the yellow flag is out!#CapeTownEPrix

— ABB FIA Formula E World Championship (@FIAFormulaE) February 25, 2023
Both Buemi and Cassidy's fighting performances in Cape Town were the perfect tribute to the much-missed David Price, who would have much enjoyed the steel and spirit of the deserved double points score.
DS Penske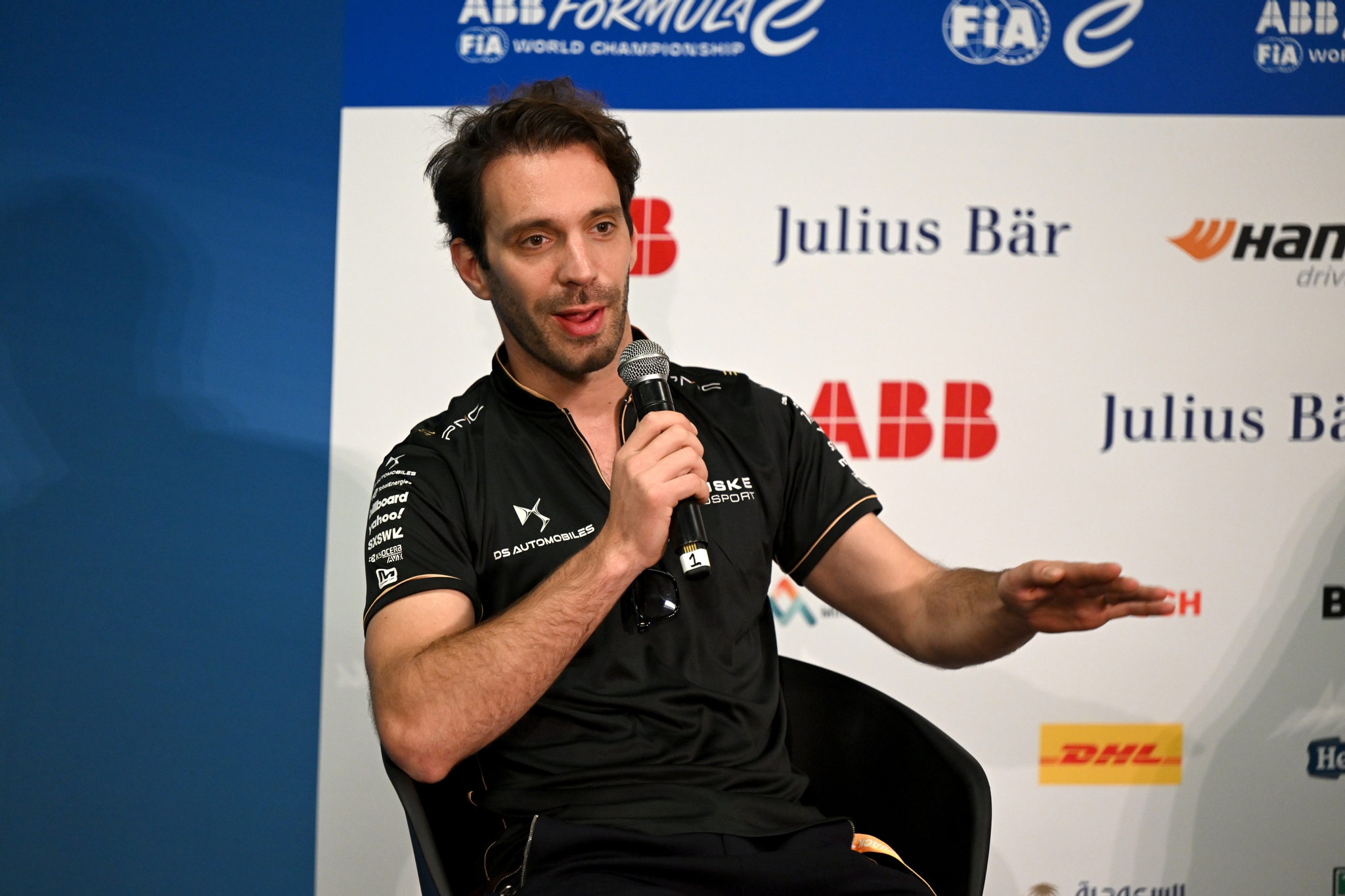 The Franco-American team continued to mount a strong recovery from a difficult start to the season with an accomplished display that garnered a second consecutive strong net points score.
Jean-Eric Vergne's race was brilliant as he bided his time and used his strategy effectively to hit the front when da Costa took his final and delayed attack mode.
It looked for all the world like a reprisal of his Hyderabad defensive masterclass victory was on until da Costa's mesmeric pass surprised his old team-mate.
But Vergne was magnanimous in defeat and also happy with 18 points after a difficult free practice session threatened to send him into a similar void he experienced in Riyadh.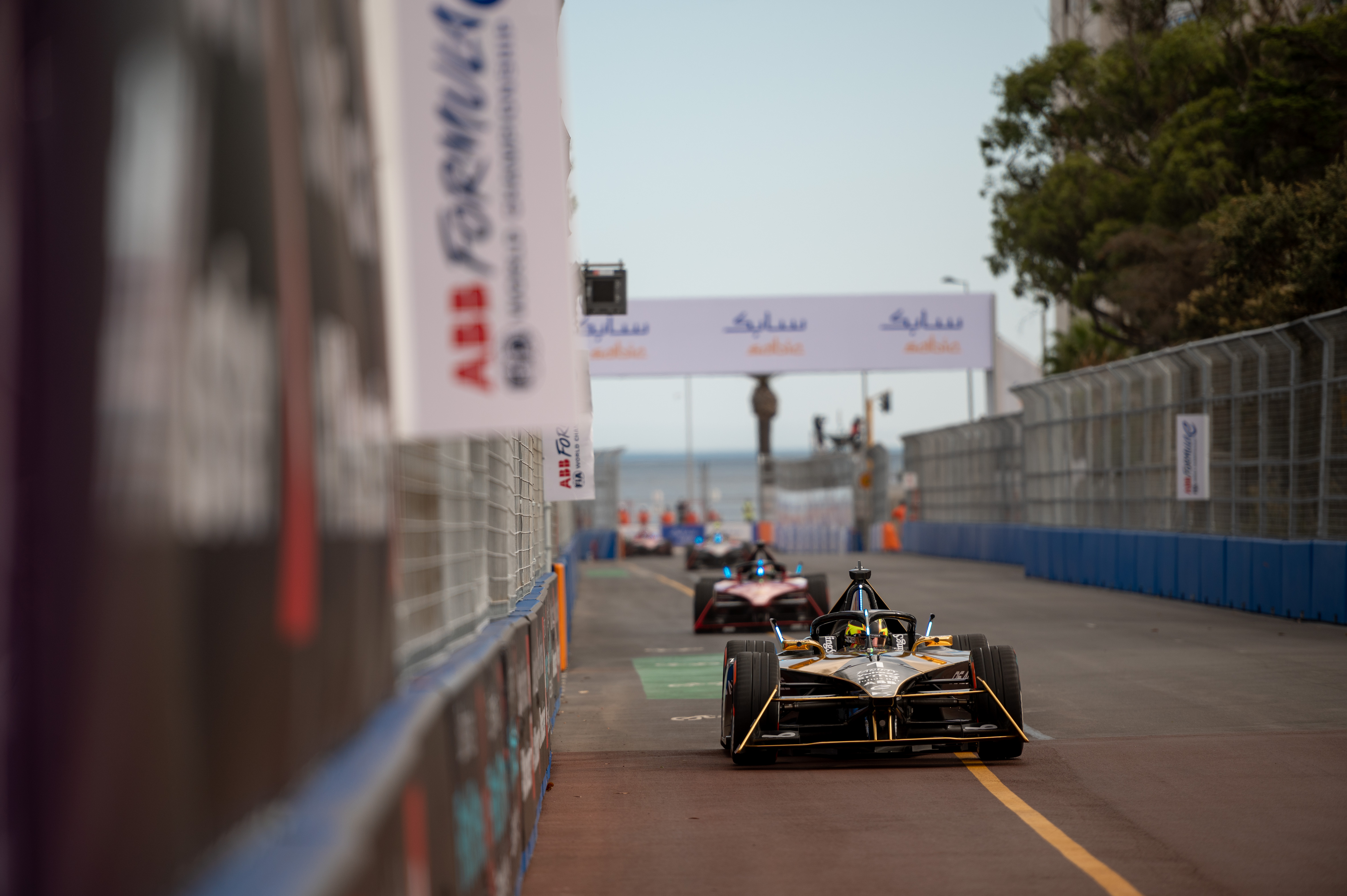 Team-mate Stoffel Vandoorne, who took seventh, looked stronger in Cape Town but was unfortunate in qualifying when he was baulked by Jake Dennis's Andretti Porsche and then got compromised by the red flag incident.
Had Vandoorne got the rub of the green in qualifying he felt that "we would have been up there probably in the top five somewhere, which would have been a big difference to start the race from".
Instead he started 12th and finished seventh.
"Our race pace is good, we're good on energy and the car feels quite nice," said Vandoorne. "We continue to make small steps forward."
Sacha Fenestraz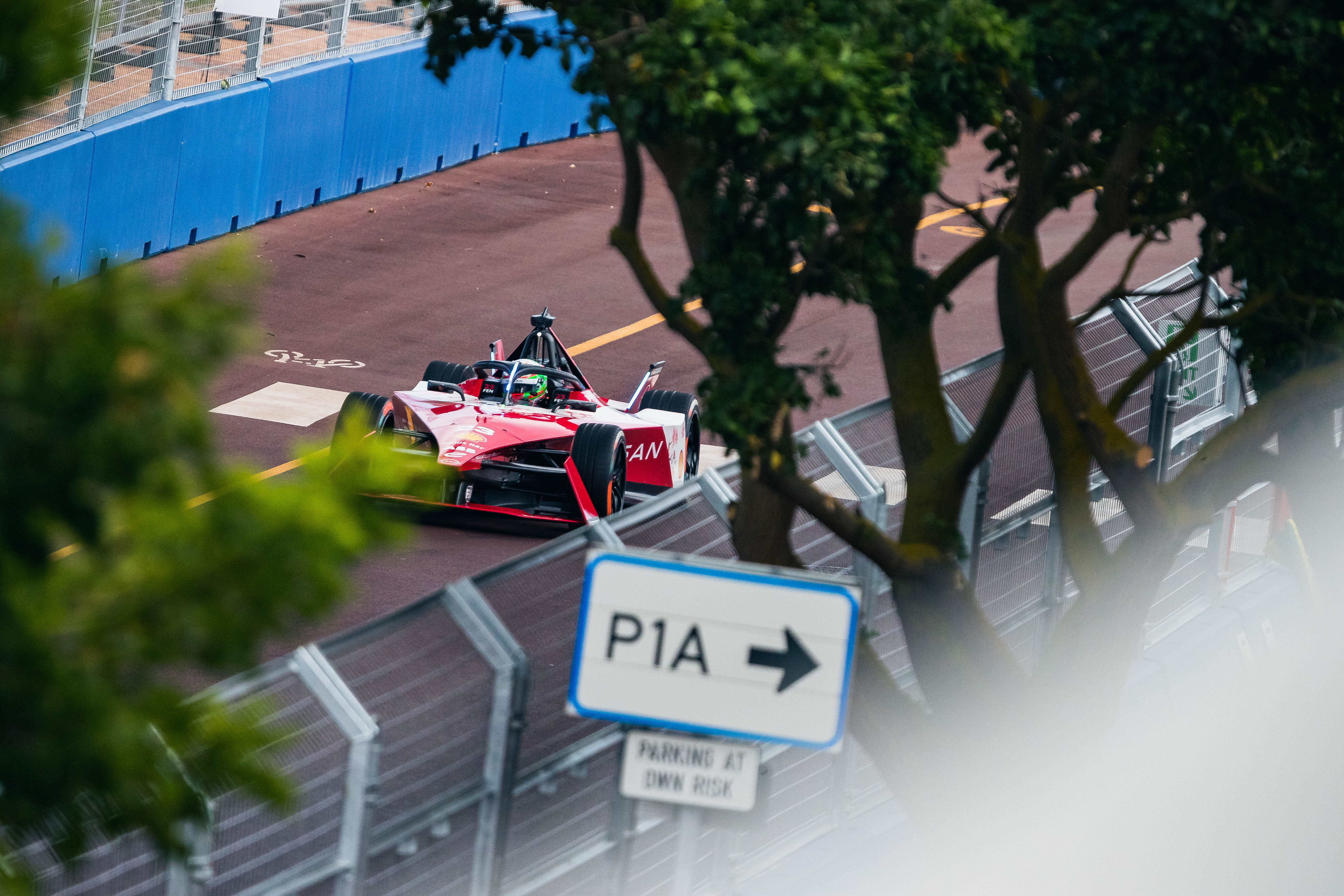 It felt like Sacha Fenestraz really encountered a breakthrough in understanding this Formula E business in Hyderabad last time out and in Cape Town that was completely validated.
His pole lap was exceptional as he hustled the Nissan E-4ORCE 04 to blow Maximilian Guenther away and take a significant milestone in his nascent Formula E career.
He started well but then got wrong-footed by Guenther's full course yellow-avoiding move when, as the German put it, Fenestraz "smashed the brakes" and the Maserati slipped ahead.
"We were doing a great race, I think we had good pace but in the FCY we had some issues, so we lost the positions there," Fenestraz told The Race.
"It's a shame with how it ended up because I think we had a good opportunity for a podium but some drivers are a bit optimistic sometimes."
That alluded to his altercation with Cassidy which ultimately ended any chance of adding to the paltry seven points he has netted so far in his rookie season.
Dan Ticktum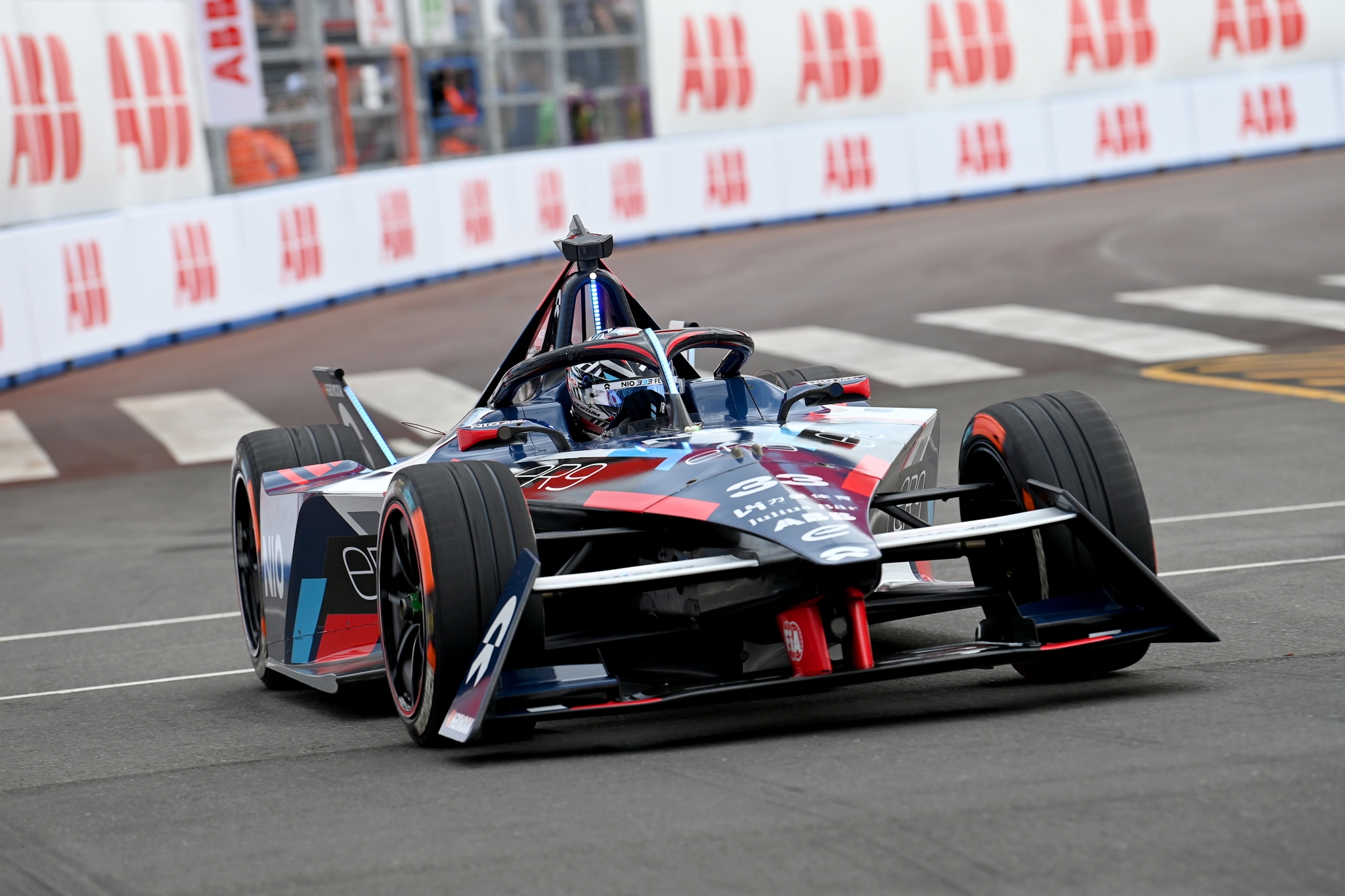 Dan Ticktum had a quiet Hyderabad and ultimately a quiet Cape Town but this time he came away with a well-deserved eight points for a polished drive to sixth.
It was by far his best Formula E result and it was clearly well-earned as he kept his head while many of those around him dropped theirs off their shoulders.
Ticktum couldn't have wrung out much more in qualifying and was unlucky to just miss out on a quarter-final appearance by 0.032s to Vergne's DS.
Starting eighth after Rene Rast's Hyderabad penalty was applied, Ticktum followed the McLaren driver for much of the race but was forced to be conservative in the second half, meaning he couldn't keep with Rast and was also powerless to defend from Buemi's Envision.
It's starting to develop into a paddock cliche that Ticktum's standing in Formula E is benefiting from his seemingly more clinical and less emotional approach to his racing. Whether that is completely accurate or not, only he knows. But what is certainly known is that Ticktum is delivering in abundance right now.
Losers
Mahindra/Abt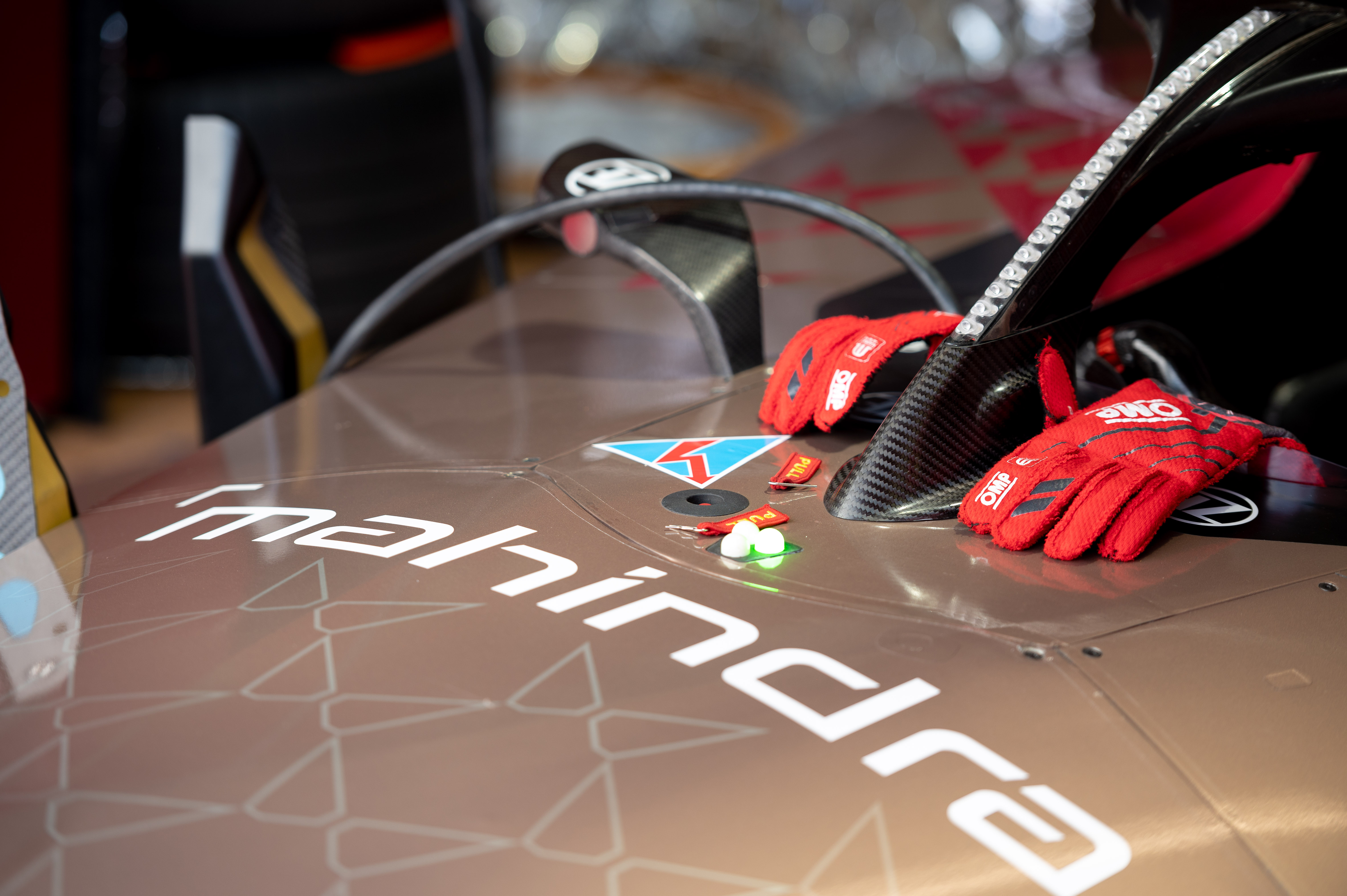 Complete withdrawals from races in motorsport are now super rare but when it is prompted by a clearly concerning safety issue it has to be the right decision.
That doesn't make it easier to swallow for all concerned and Mahindra's non-show in Cape Town has to go down as one of Formula E's biggest disasters for any team.
The fallout of it will be significant as Mahindra scrambles to evaluate what it needs to do before the Sao Paulo E-Prix in a month's time.
This case of a suspension abnormality is a strange one, if, as Frederic Bertrand told The Race yesterday, it only manifested itself in the second free practice session.
That, at face value, is hard to understand because the track did not change over the course of the early running. Had it been the first race of the season then it would have been more understandable, yet Cape Town was the fifth.
Although not confirmed, the likely explanation is that some form of flexing of the rear suspension was simply not picked up until the second session.
Whatever the details, Mahindra and its customer Abt were left in absolute devastation that all their preparation and all their hopes were completely unrealised in South Africa.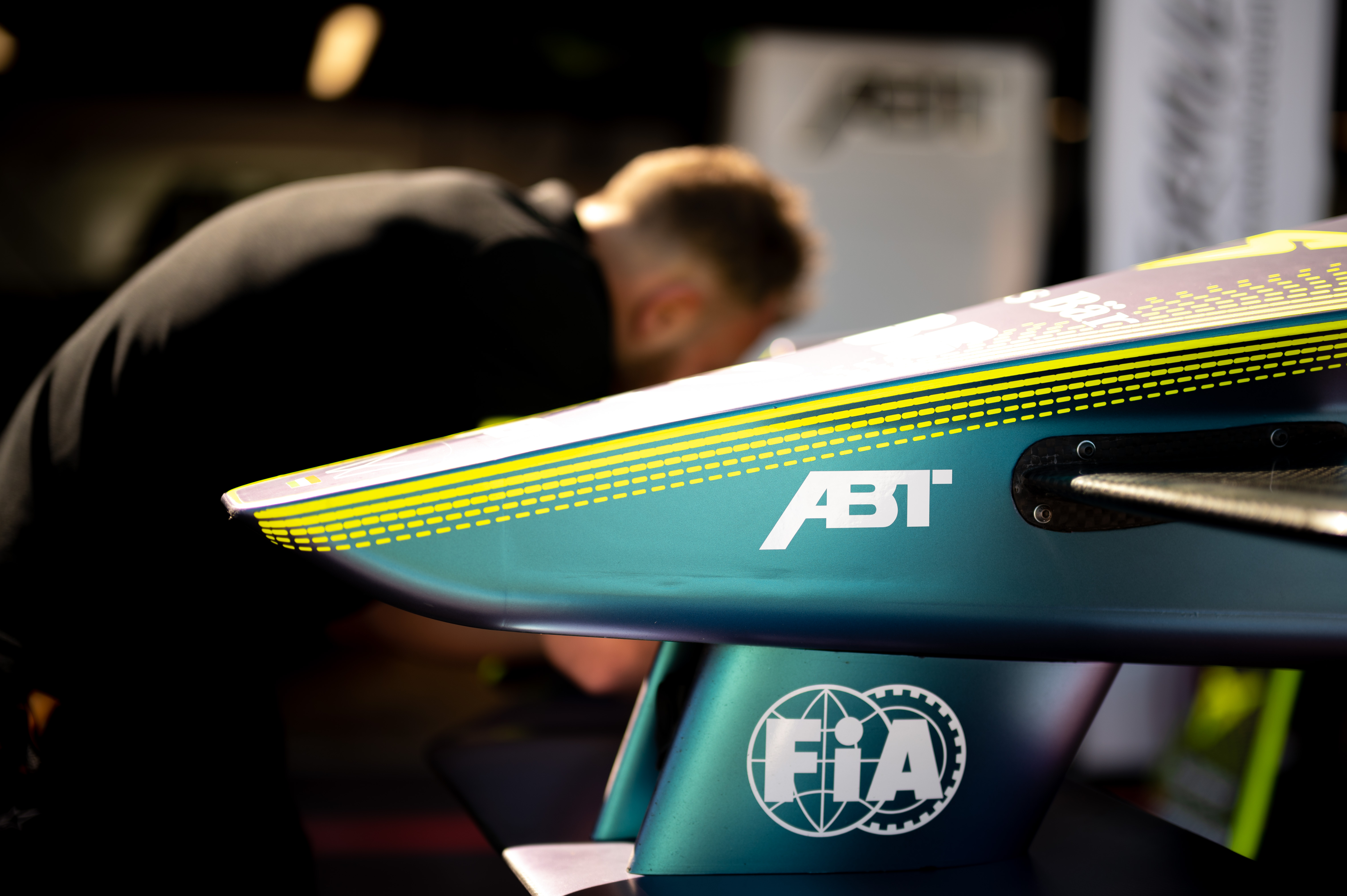 The horrible irony was that Kelvin van der Linde especially had shown much promise for his home race in free practice on 300kW runs. For him especially to then not get a chance to race at will possibly be his only FE appearance in South Africa was cruel to say the very least.
Mahindra now faces a period of intense analysis and potential redesign in aspects of its suspension if it is to salvage its season.
Lucas di Grassi's heroic podium at Mexico City was only a month ago but it already feels like a different era entirely, such has been the drama in and around this whole difficult and strange affair.
Pascal Wehrlein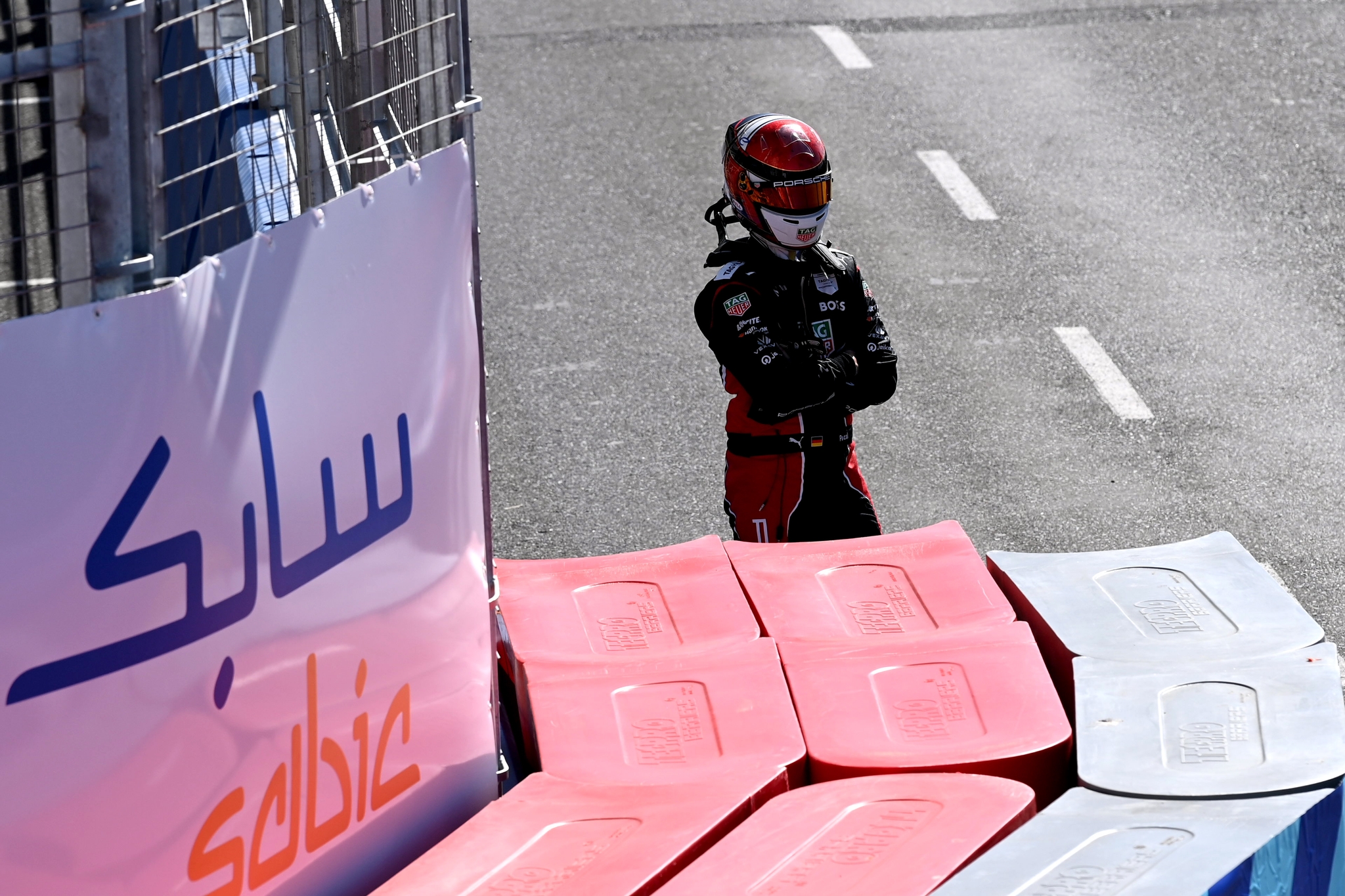 Open goals in motorsport generally don't exist. But Pascal Wehrlein's unfathomable error in completely wiping out Buemi's Envision Jaguar at Turn 10 on lap one blew a golden chance for him to stretch further legs on his title rivals.
It was most unlike Wehrlein this season too. Prior to Cape Town he'd been the model of patience in taking his three podiums and fourth place. Even his terrifying Hyderabad practice shunt couldn't dampen his title challenger aura.
He joined in the team celebrations of da Costa's magnificent victory but behind the smiles was an instant realisation that such errors can turn from easy-to-forget to easy-to-haunt in the context of a championship campaign.
Maserati MSG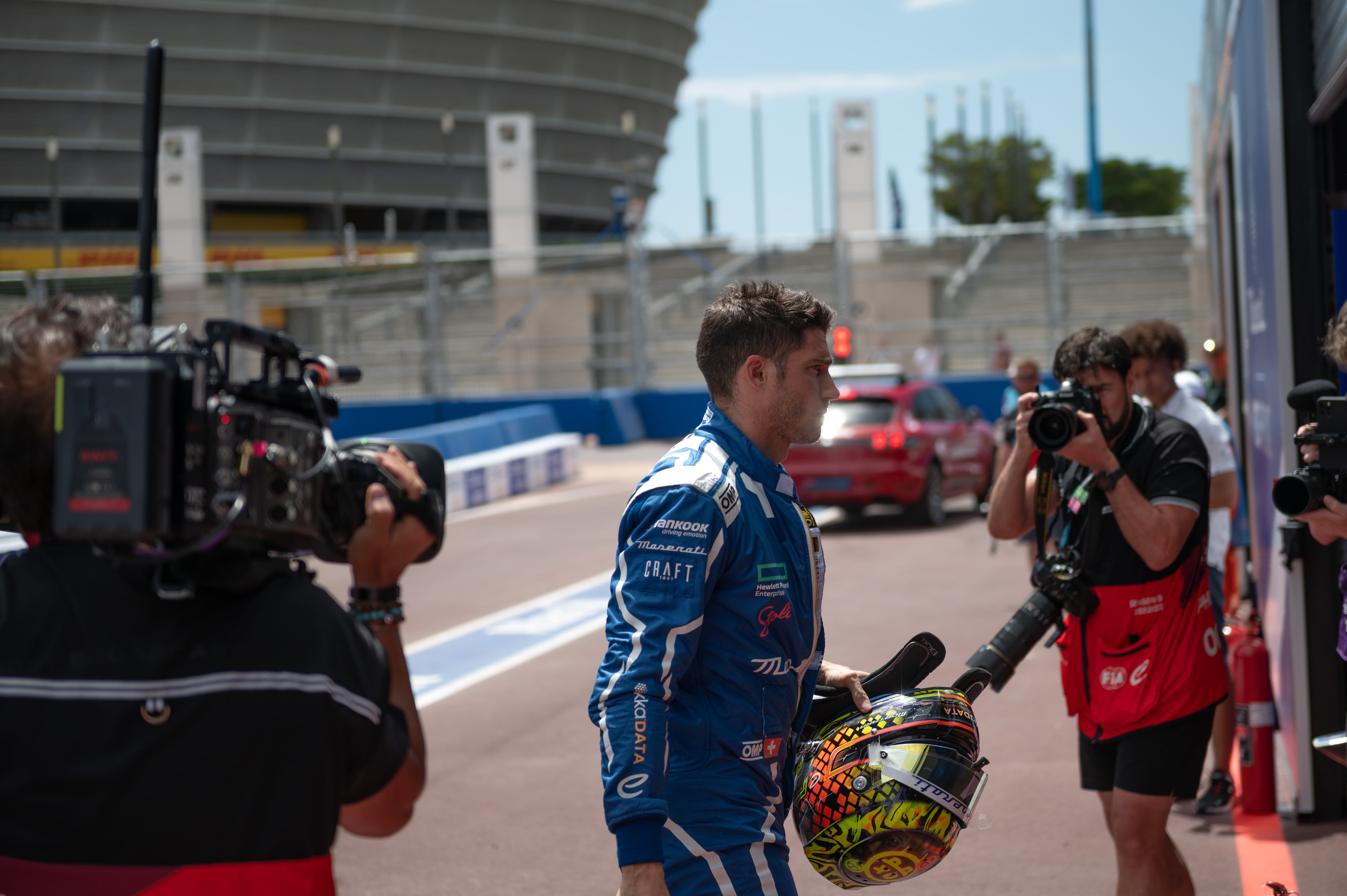 Such has been the litany of accidents and incidents for Maserati MSG in the first five races of the season it's tempting to imagine that the team is now pulling out miracles just to get both its cars on the grid at all, such must be the lack of spare components it has to play with.
There was a new layer of frustration for team principal James Rossiter to endure in Cape Town as Edoardo Mortara yet again shunted and Guenther threw away a likely chance to get at least a top-six result.
It's unclear what Mortara's mindset is right now but clearly five accidents in five events is something that he and his team need to quell. Mortara will always be fiercely quick but in Gen3 Formula E that pace comes with an edge that is plunged off with alarming regularity.
😲 HEAVY hits for @EdoMortara and @SamBirdOfficial in Qualifying.

Thankfully, both are out of their cars and have walked away without injury.#CapeTownEPrix

— ABB FIA Formula E World Championship (@FIAFormulaE) February 25, 2023
His team pulled off a truly Herculean feat of getting his car ready for action but as is so often the case, the rushed job backfired when he rapidly pulled off with what Rossiter described to The Race as an issue that "came from the rear of the car after we rebuilt it and started from the pitlane. So as a consequence of the problems from qualifying".
Like in Hyderabad, Guenther was enjoying his best showing of the season – grabbing (illegally as it turned out) the lead from Fenestraz's Nissan in the first full course yellow period.
That turned out to be the main contentious incident of the race and the usually mild-mannered German was furious about how it transpired for him.
His race would have been ultimately compromised by the eventual penalty but at the time he was fighting for strong points in third when he crashed at Turn 1 and bent his rear suspension.
Just prior to that Guenther knew he had to bank some energy after being the early leader but it ultimately never got that far after he experienced what he described as 'unexpected locking" under braking.
"Here we had, honestly, really cracking speed," surmised a stoic Rossiter, who has been viciously battered and bruised in his first foray as a team principal.
"It was really impressive what the guys were doing but unfortunately we had two human errors today and we paid the price for it.
"We're going to regroup. We're going to keep working hard and we're going to come back even faster in Sao Paulo than we are here, to try and put some cars well into the points."
Jaguar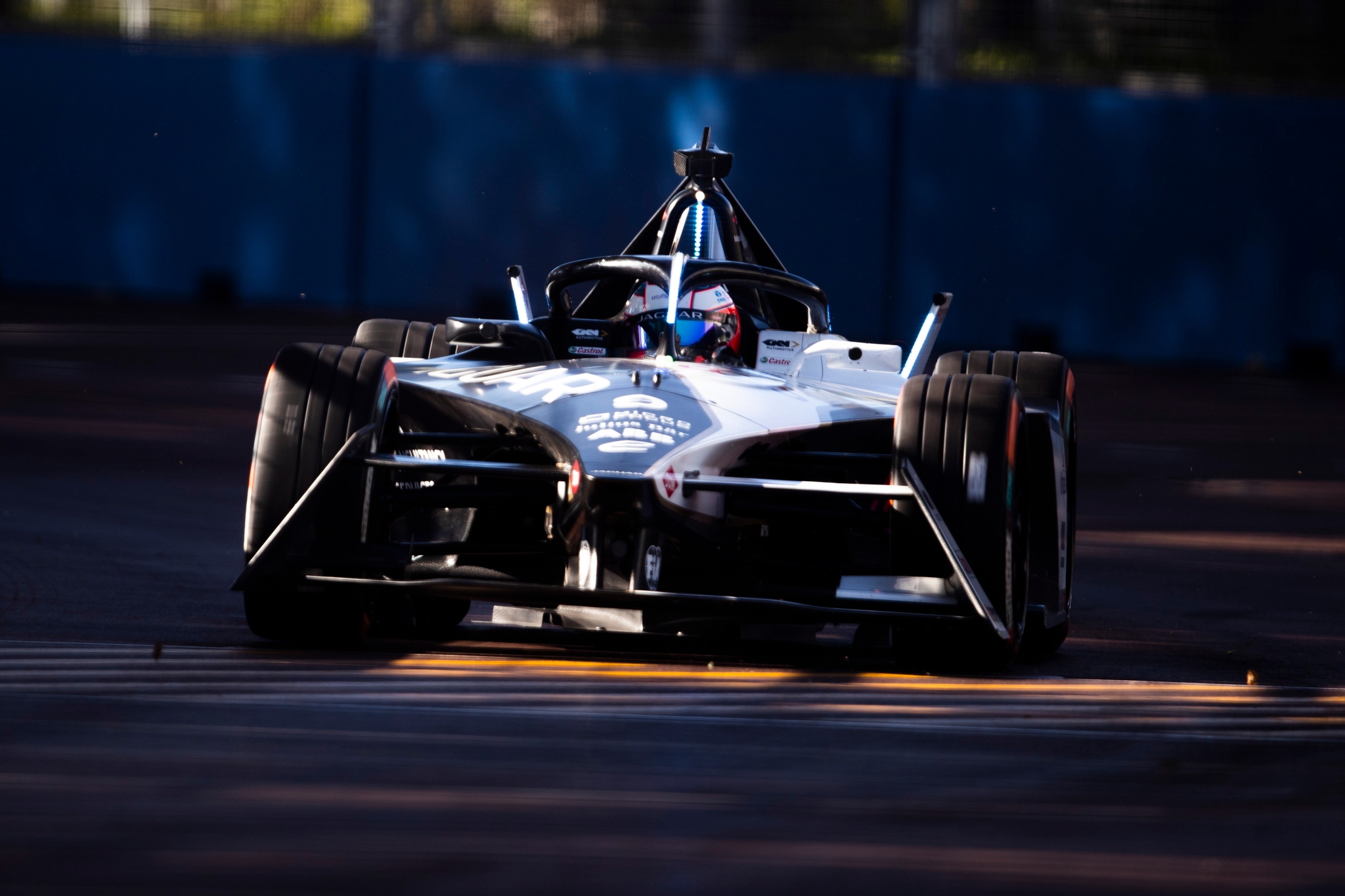 Again, Jaguar looked like capitalising on its all-round strong package in Cape Town. Again, it came away with nothing.
The details behind a second consecutive non-score, the first time that has happened for Jaguar for just over a year, were a mixture of outrageous misfortune and self-inflicted penalty.
Sam Bird's absurd luck continued in what now feels like a never-ending spiral of misfortune after he collected Mortara's Maserati in the messy qualifying red flag shambles.
That he still has to carry his Hyderabad grid penalty through to Sao Paulo, although a slam-dunk in the regulations, feels like a huge boulder of rock salt being dropped into a gaping wound right now.
When Wehrlein received a three-place grid drop for his drop-kicking of Buemi in Cape Town and Bird got a five-place one for a similar incident in Hyderabad there were also serious questions, again, over the consistency of penalties being applied.
Mitch Evans continued a desperate trend of, through no fault of his own, having big points tossed away when he was forced to take a drive-through for exceeding the power limit while running fourth. He finished 11th.
"We can hold our hands up," team principal James Barclay told The Race.
"One thing you know is that the team is absolutely honest, this one is always on us. So, it's a mistake on our side.
"A real shame because we're looking very strong, really strong."