The naming convention changing for this year's Formula 1 release isn't the most visual sign that this is the first proper official F1 title to be released since EA acquired Codemasters.
While the takeover occurred prior to last year's release, this year's F1 22 is the first to have proper EA influence and that was apparent throughout the preview presentation led by Lee Mather, the senior creative director for the F1 games, who has provided more details on F1 22, including the entirely new F1 Life feature.
While it wasn't included in the preview build of the game The Race was given, some early screenshots showed options for customisation of your driver outside of a racing context.
So you can earn t-shirts, trousers, trainers, sunglasses and hats as well as furnishings for the apartment area that the F1 Life mode is themed around. The best racing game comparison to draw on would be Test Drive Unlimited 2, which had a similar array of customisation options.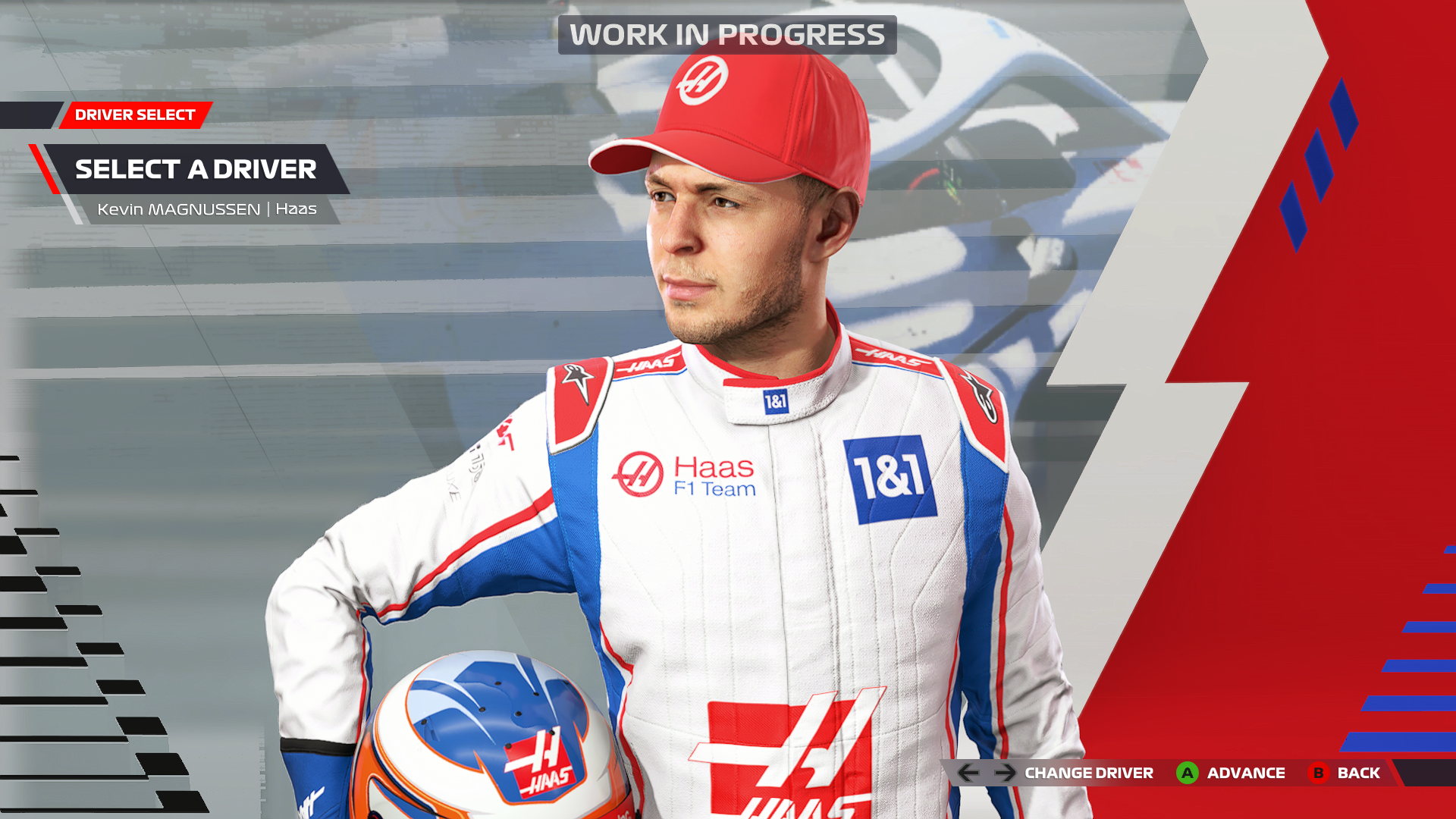 The purpose of F1 Life is to act as a multiplayer hub area in between races. It will also be a place to show off the supercars you've unlocked.
McLaren, Ferrari, Mercedes and Aston Martin will all have road car models in the game that will be driveable. Which cars specifically haven't been officially revealed yet, although the McLaren 720s made a brief appearance at the end of the game's Miami trailer and the McLaren Artura was shown during the presentation. In addition to that, both safety cars will also be driveable.
In many ways, the supercars act as replacements for the classic F1 cars that didn't survive the transition from F1 2020 to F1 2021. That's because events using those cars will be integrated into career mode in a similar way that the invitational events featuring classic cars were in F1 2020.
Time attack, checkpoint challenge and pursuit events all return from F1 2020 but now feature the supercars instead of old F1 cars. In addition to those events are autocross, drift, average speed zone and rival duel. The supercars and two safety cars will also be available to drive in time trial but there's no word on them being usable in more conventional races in grand prix mode.
While we haven't yet been able to try out that side of the game so far, there are many new features that we have been able to see in action in a preview build of F1 22.
The most visually interesting ones of those are the new broadcast and interactive options for formation laps, safety car periods and pitstops.
When the broadcast option is selected the game takes control away from the player and displays the action, usually, from trackside cameras. For the formation lap, it shows you an abridged version of it whilst displaying the TV tower graphic of everyone's starting tyres and the expected race strategies – deliberately similar to how real-life TV broadcasts of races are presented.
The broadcast safety car option has more of a practical benefit since it reduces the amount of time spent waiting to get back racing. Once you catch up to the back of the safety car train you will be given a few shots of different drivers in the train, in one instance being given a graphic showing which driver was the supposed championship leader and where they were running on track, before being put back in control of your car just before the safety car goes back into the pits.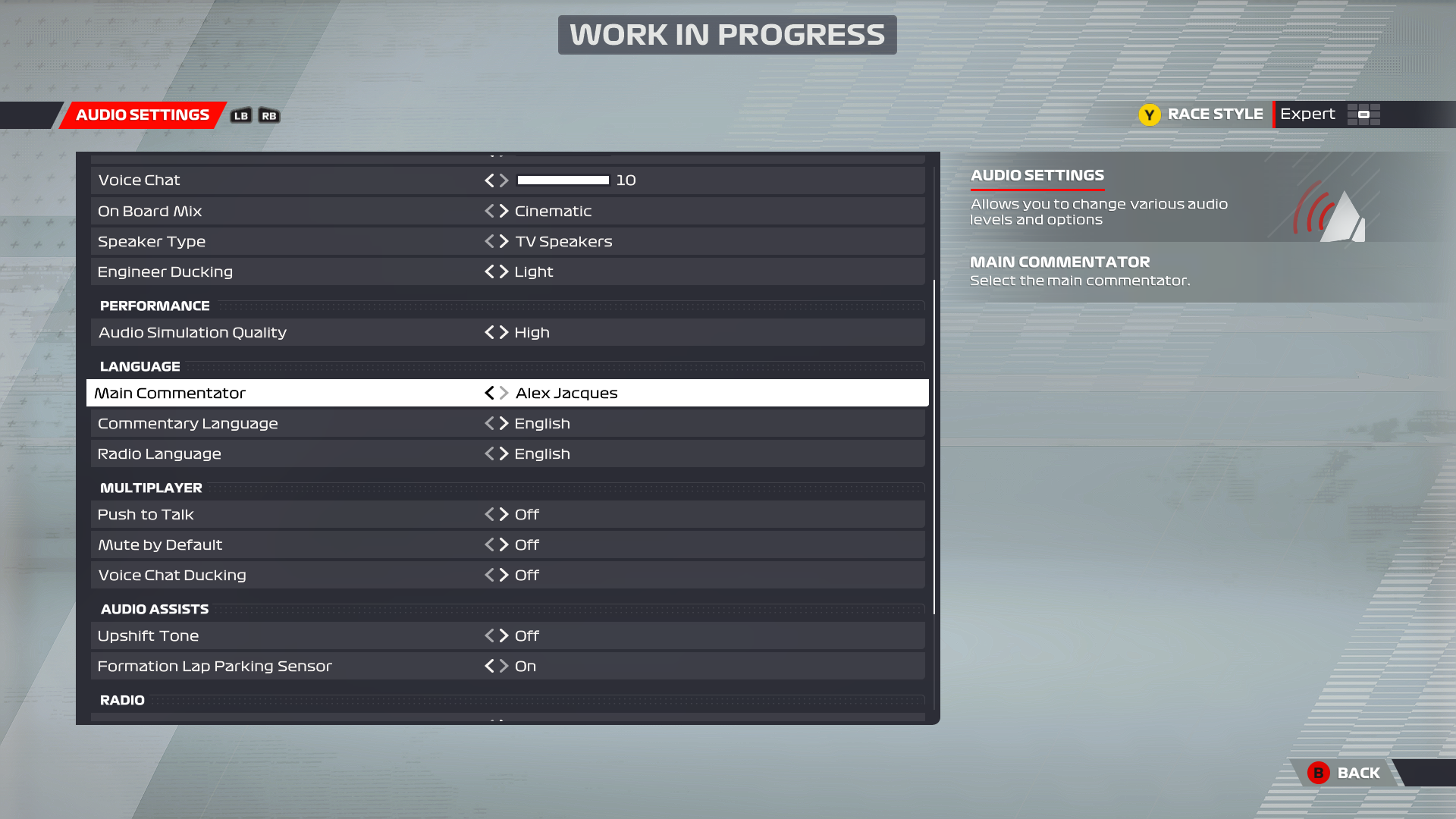 During these broadcast-style sections you will get some lines of commentary to add to the feeling of watching a race unfold. These can be from David Croft or, new for F1 22, Alex Jacques, with players able to choose who the commentator is.
Others who will be lending their voices to the F1 game for the first time include Natalie Pinkham and for other territories, there will be Jacques Villeneuve, Jean-Eric Vergne and Sascha Roos. Replacing long-standing race engineer Jeff in this year's game is former McLaren mechanic turned presenter Marc Priestley.
The broadcast sections are optional and you can instead opt for the interactive versions of formation laps, pitstops and safety car periods. Added to the formation laps this year is the requirement to manually park up in your grid slot.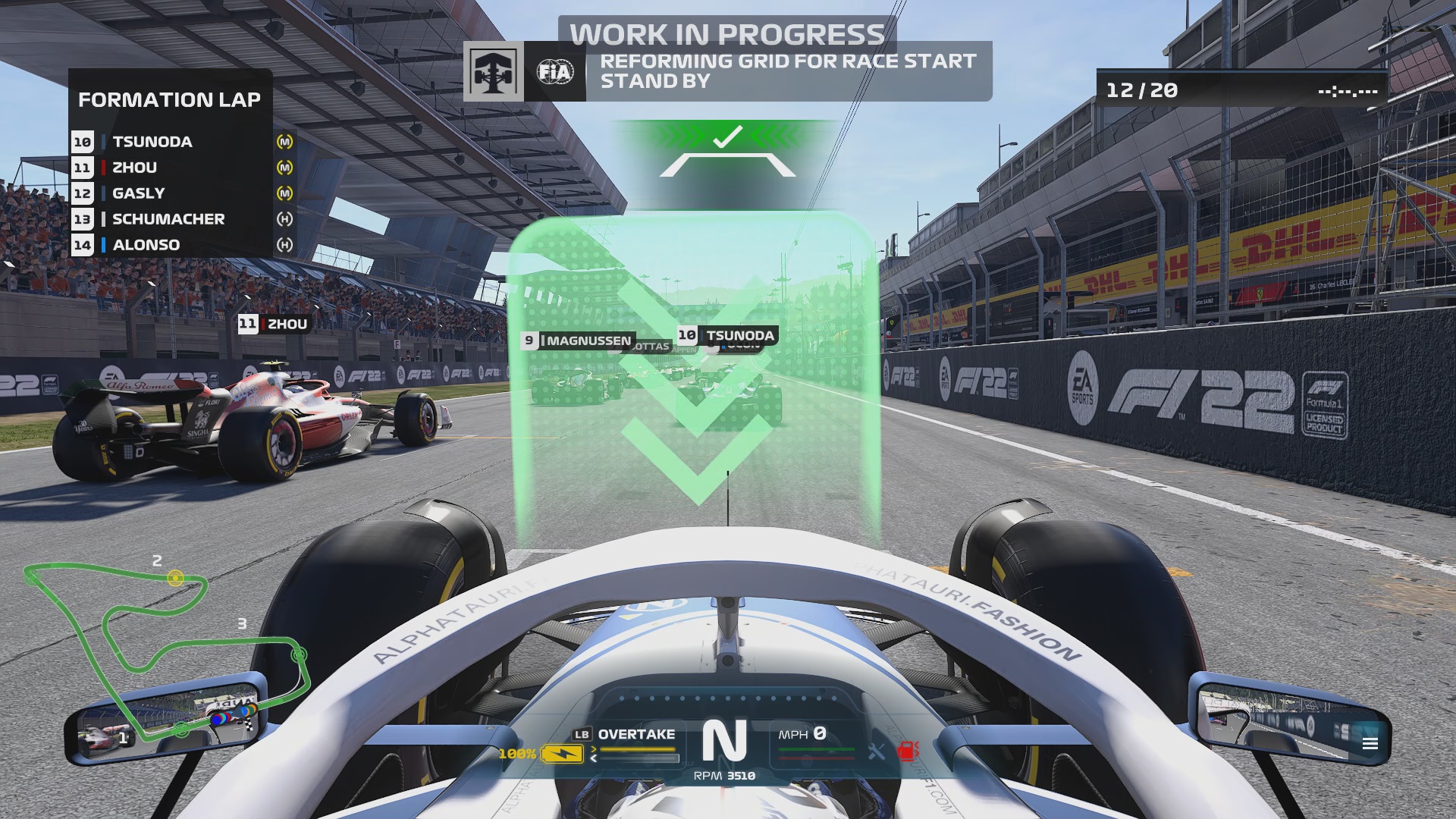 If done incorrectly then the game will reset your car into the correct position but you can also use this added freedom to your advantage by parking up at a specific angle to try and cover off an opponent at the start.
The amount of extra interaction for pitstops though is minimal since in either option players will still have to slow down in time and apply the pitlane speed limiter, then deactivate it again once they leave the pits.
To some extent, the pitstops have had a degree of interactivity in the previous few F1 games as you have to build up the revs and accelerate away from your stop. New for F1 22 though is having to time when to turn into your box, which is done by a simple button press. How well you time that affects the speed of your pitstop, with the potential to see the pit crew struggling to change the tyres or front wing.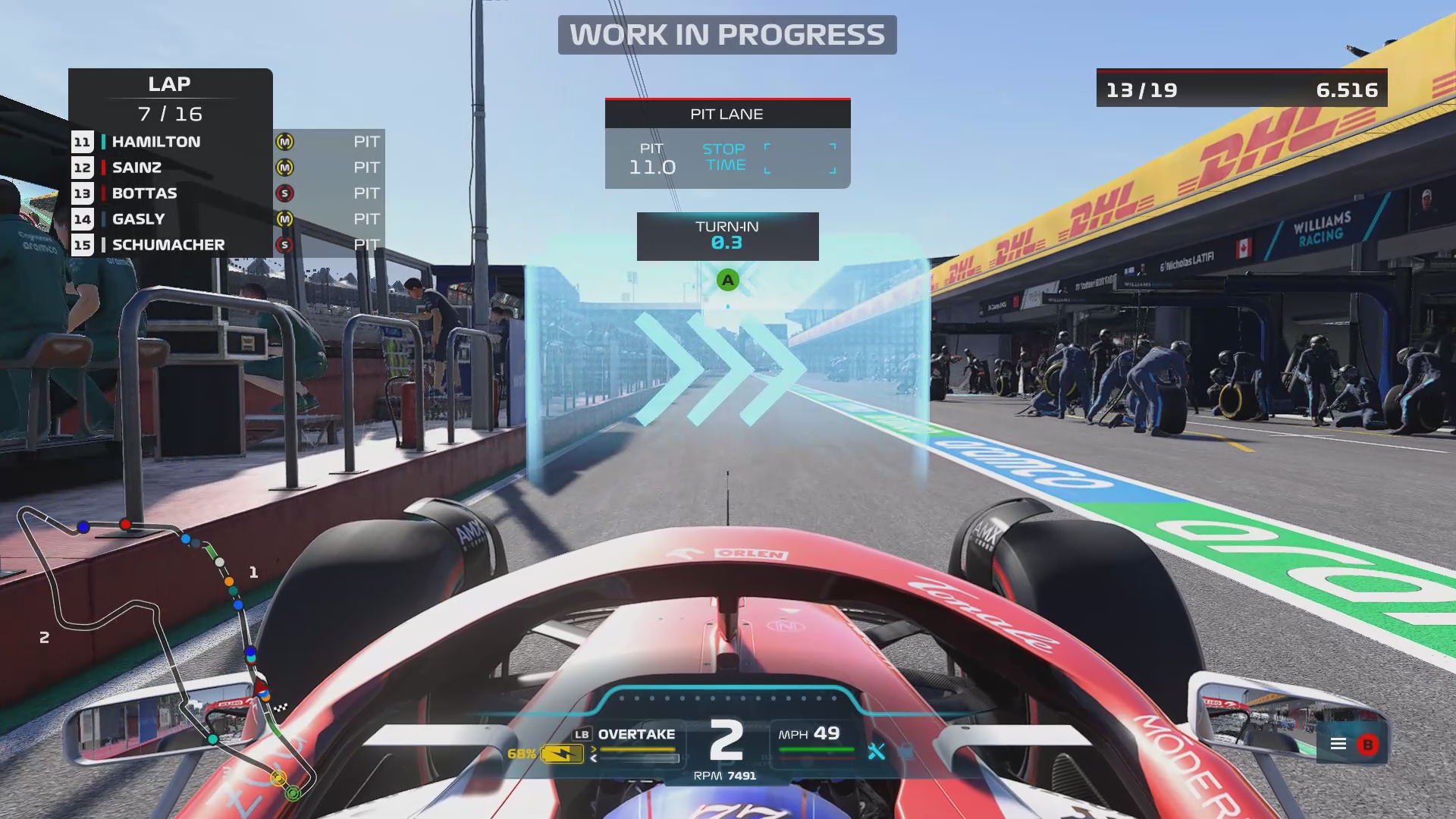 During the presentation, Mather revealed that a team's pit crew will be upgradeable in the driver and my team career modes.
Other changes to career mode include the addition of a new practice programme called AR heatmap. From the little that was shown, it appears to be designed to teach players the racing line around each circuit given that you are scored based on how rigidly you stick to the ideal line around each corner.
Department events have been reworked and there will be some scenarios which can have short-term and long-term effects. One example that was given was an issue with a team's facilities, which can be ignored but means it will cost more to fix in the future than if you dealt with the problem immediately.
Another minor change that is relevant to the my team career mode, as well as multiplayer, is that there are four different paint finishes for your car's livery. They are gloss, satin, matte and metallic.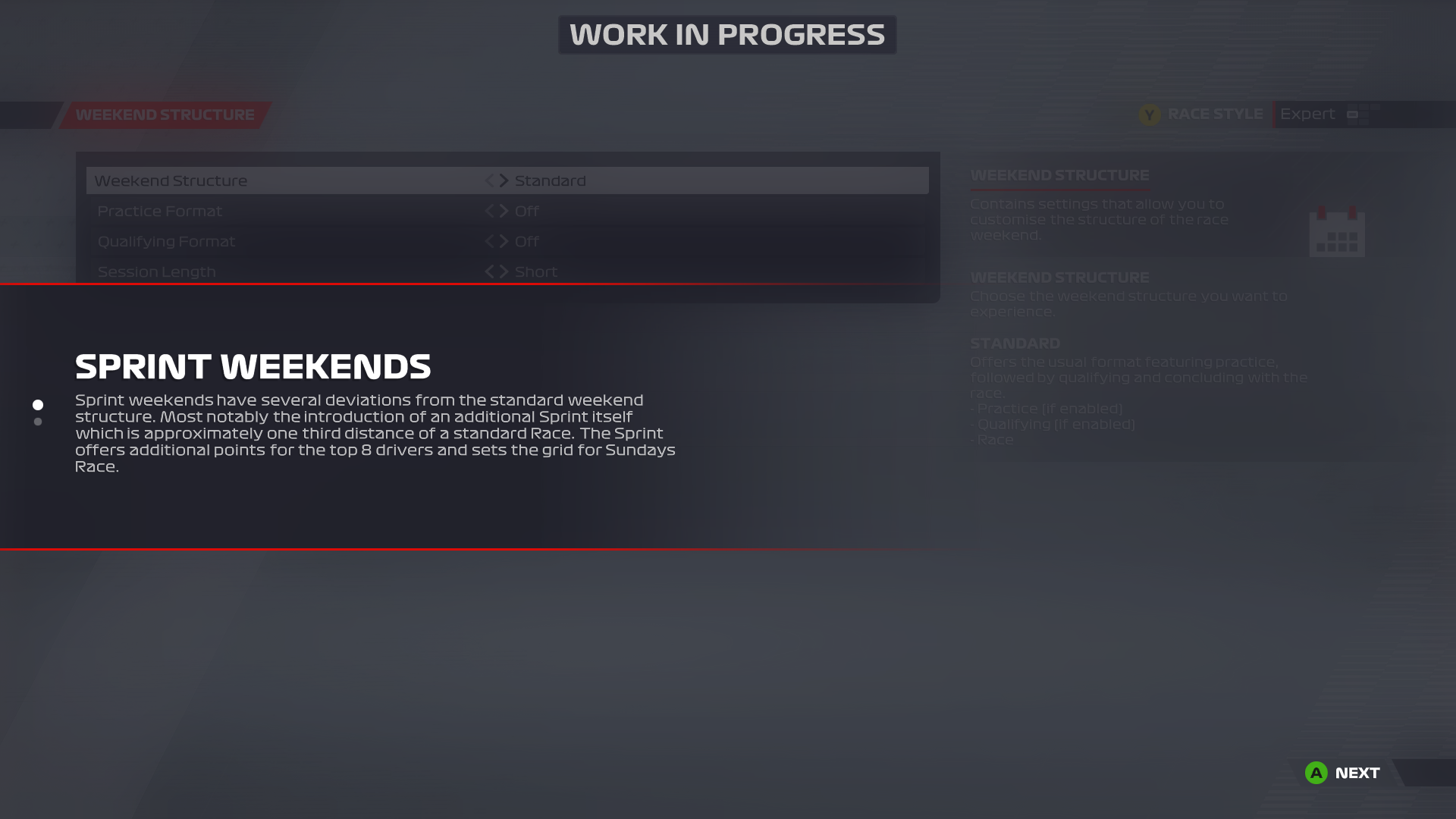 Sprint races have been added into career mode for the appropriate grands prix but players can choose to have a sprint race weekend format at any circuit in grand prix mode.
As is to be expected, the handling of the cars has been reworked with updated tyre model and suspension physics designed to accurately replicate the new, heavier generation F1 cars. What was apparent from The Race's hands-on experience with the game is that you have to be much more delicate on the throttle than in F1 2021 as it's much easier to spin when in a low gear without modulating your input of the accelerator.
Anyone who was hoping for a continuation of F1 2021's Braking Point story mode in this game will be disappointed as that will not be included in F1 22. The reason cited by Mather was that it's a two-year development cycle to add in a story, hence the lack of one in F1 2020 despite the brief F2 story in F1 2019 and then Braking Point in F1 2021. That means there is a chance we'll see a brand new story mode in next year's F1 game, but one definitely won't be included in this year's release.
With the game's full release less than two months away it shouldn't be long before more details are revealed about F1 22. That will include icon F1 drivers, seven of whom were included in F1 2021 with more promised to be added for F1 22.