When you have a four-car team, and all four of those cars crash with one of the others during a single race, there's not many adjectives that are off the table when it comes to describing the negativity of the events.
'Disastrous' is probably the most apt.
The demolition derby tally stands at three hits from Alexander Rossi on Romain Grosjean, one from Rossi on Devlin DeFrancesco and one from Grosjean on Colton Herta.
So, what happened? Why has this frustration bubbled over on track? And what now? The Race outlines the events of a nightmare race.
The incidents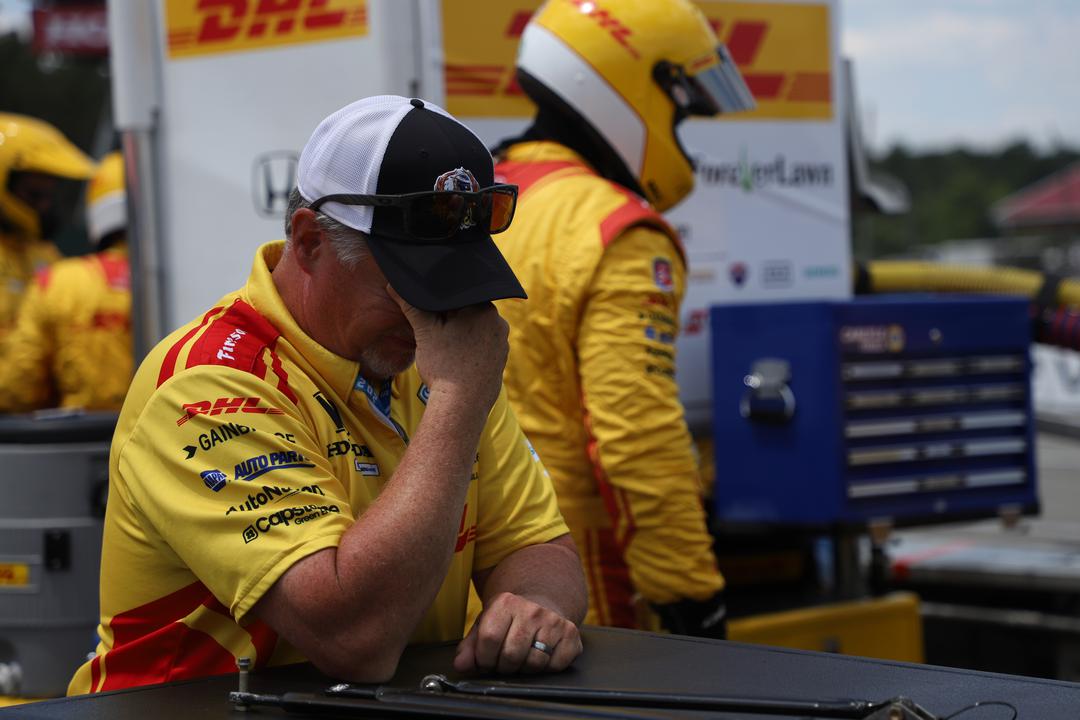 Andretti's main hope for glory at Mid-Ohio – as is often the case – was Colton Herta, but for the second year in a row he was robbed of the chance of a podium through no fault of his own.
Last year it was a fuelling issue that cost him, and this year it was miscommunication. Confusion over a codeword/instruction meant Herta stayed out on track when the rest of his rivals effectively came in for a free pitstop anticipating an obvious caution.
Herta was staying out for a little while in a bid to try and build a gap out front before pitting, but this strategy was ruined by his team-mates.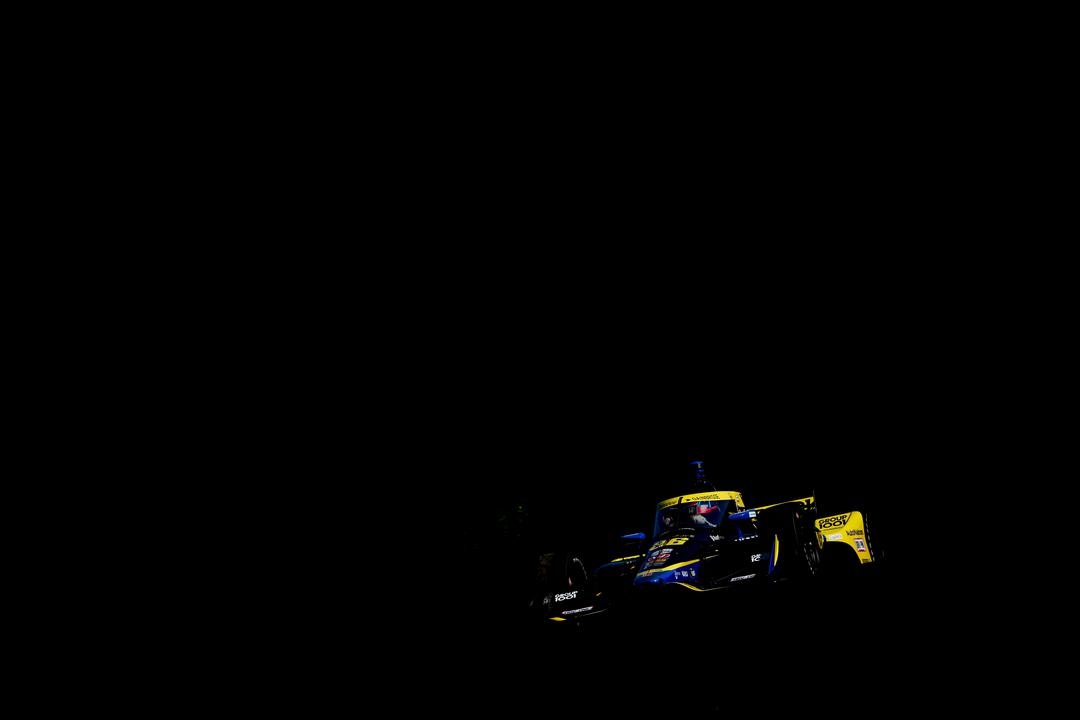 First, Rossi defended stoutly from Grosjean at the Keyhole. Rossi just edged Grosjean further and further wide until Grosjean had nowhere to go and went into the dirt on the corner exit.
In this incident, Grosjean's risky overtaking strategy was on show. Many other drivers – as we saw all race at Mid-Ohio – would have backed out of that overtaking move anticipating Rossi's stout defence, and with a big overtaking zone coming at the end of the following straight.
No caption needed.#INDYCAR // #Honda200 pic.twitter.com/BfDU37Kmnc

— NTT INDYCAR SERIES (@IndyCar) July 3, 2022
But this is Grosjean. He takes big risks that sometimes don't pay off and send him off the track. But he also takes big risks that yield big overtaking moves. This was the former, unfortunately for him. And Rossi didn't help with the final bump he gave Grosjean to send him fully off the track.
Then, the caution incident. Grosjean tried the same move the following lap but this time the pair collided mid-corner.
👍

— Alexander Rossi (@AlexanderRossi) July 3, 2022
While initially Grosjean pondered that being intentional, onboard shows the hit jolting the steering wheel out of Rossi's hands – which made the contact with Grosjean worse, and caused both drivers to run off into the grass.
What do you think of this incident with teammates @AlexanderRossi and @RGrosjean?#INDYCAR // #Honda200 pic.twitter.com/kzVxjJD4ZW

— NTT INDYCAR SERIES (@IndyCar) July 3, 2022
"What the [expletive]. What's wrong with him?," shouted Grosjean on a snippet of radio replayed on the Peacock TV broadcast.
"What's wrong with him? Michael [Andretti] you need to have a word with him. [Expletive] ridiculous."
Shortly after at Turn 12 and 13 under caution Rossi and Grosjean bumped wheels again (video below)! Bizarre.
While it wasn't heard by The Race – radio can be heard if the driver has an onboard camera through the IndyCar app or at the circuit via a radio set – Grosjean was quoted as allegedly threatening to punch Rossi after the race, although no physical violence actually happened later on.
GROSJEAN [after he got rolling from incident with Rossi on Lap 60]: "I'm gonna punch him. I'm telling you, I'm gonna punch him."

STAND: "We'll make sure we do it in the trailer. We'll have a sit down."

Likely heat of the moment. I bet they'll sort it.#IndyCar #Honda200

— Andy Merrick (@merrickspeed) July 3, 2022
After that incident and on the following restart, Grosjean nosed the rear of Herta – something Grosjean told journalists after the race he was sorry for and that it was due to being caught out by how early Herta braked – pushing Herta off into the gravel (video below).
Minutes later at Turn 6, Rossi barged down the inside of DeFrancesco in an over-aggressive move that sent the latter off the track.
More contact between Andretti teammates!@townsendbell says, "there's mutiny at Andretti today. It is every man for himself." #INDYCAR pic.twitter.com/BAJQGyh9ep

— INDYCAR on NBC (@IndyCaronNBC) July 3, 2022
Grosjean was given a drive-through penalty for hitting Herta, while Rossi was involved in so many crashes it's tricky to know which earned him his drive-through, although for the DeFrancesco shunt is the most likely.
Grosjean and Rossi were the only drivers caught by media after the race. Rossi said the collision with Grosjean was a "racing incident" while Grosjean called Rossi an "absolute idiot", twice.
Romain Grosjean on his race today and the contact with Alexander Rossi and Colton Herta:#Honda200 #IndyCar pic.twitter.com/96m0OKbUuZ

— Christopher DeHarde (@CDeHarde) July 3, 2022
What happened afterwards?
Team boss Michael Andretti called an abrupt team meeting after the race where he was known to make his feelings clear in no uncertain terms on what had happened.
It's a tricky one for Andretti. It's true that tensions between Rossi and Grosjean have been running high for a while now – The Race understands there's a feeling in the team that the drivers actively dislike each other – but the team never could have predicted so many incidents between its drivers in a single race.
Team meeting called. pic.twitter.com/Bqn3gsLlKD

— Nathan Brown (@By_NathanBrown) July 3, 2022
As The Race predicted pre-season, managing this group of opinionated and high-profile drivers was always going to be tough, but this never should have happened regardless.
How it manages those personalities moving forward will be the big question but this was merely the flash point it now needs to react to and manage.
"It wasn't a happy message," Michael Andretti told IndyStar of the impromptu team meeting.
"It's not just today, but it all came to a head today.
"Personalities are not getting along, and they're taking it out on the racetrack, which is a big problem."
Theoretically it's going to be a particularly hard job for Andretti to resolve this – because Grosjean is unlikely to back down in the face of such perceived disrespect from a team-mate, and Rossi is already committed to joining McLaren next year
What happens next?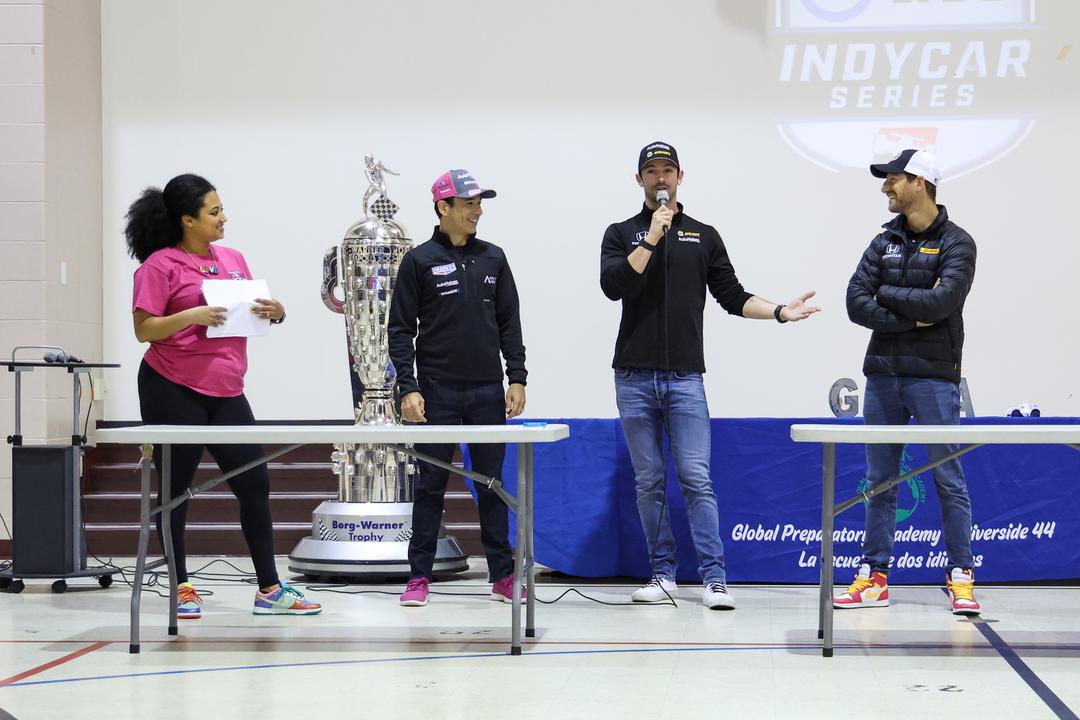 Andretti is set to test at Iowa this week before back to back races at Iowa, the Indy GP and Nashville.
It's ridiculous to even have to suggest this, but the team has enough of an issue trying to play catch-up to Ganassi, Penske and McLaren in the points standings to worry about squabbling and in-fighting becoming a regular issue.
But at the very least Rossi and Grosjean need to race each other fairly. Not only did they not race like team-mates last weekend, they didn't race like reasonable IndyCar drivers either. Both may have sorted futures in IndyCar but a repeat of last weekend would do them zero favours.
.@AlexanderRossi calls contact with teammate @RGrosjean a "racing incident".#INDYCAR // #Honda200 pic.twitter.com/5hZXKoxb69

— NTT INDYCAR SERIES (@IndyCar) July 3, 2022
Fundamentally the Andretti team and name deserve much better than what it got from Rossi in particular on Sunday, but Grosjean could have reacted in a more low-key way, too. He could have aired his grievances in private.
Why Andretti just needs to get to the end of the year
The team has a small shake-up in 2023 as Rossi leaves to be replaced by Kyle Kirkwood.
Don't get me wrong – Kirkwood is not a pushover and will give as good as he gets. But he's a lovely, relatively laid back guy outside of the car and he'll bring a calm and calculated approach to the team. The Race is yet to encounter someone who hasn't had only good things to say about Kirkwood, and he'd races for a lot of teams in many championships.
Alongside DeFrancesco and Herta, it's a good mix, and he's unlikely to cause issues with Grosjean.
While it's understood Herta and Grosjean are not best friends, they appear easily capable of working together amicably and productively. DeFrancesco – while he has made some key errors this year like taking Graham Rahal and Helio Castroneves out at Texas or Will Power at Road America – has been impressive in how he's dealt with those incidents.
The likeable Canadian – after he was barged off the track by Power in an horrible manner following the chequered flag at Road America – remained relatively calm and polite in the post-race interviews and even spoke to Power to apologise afterward in an incident I'd say is far worse than we saw last weekend.
It feels like the problem at the moment is the Rossi-Grosjean relationship, and with that ending this year Andretti must be praying for 2023.
Unfortunately, it can't just pray for 2023 to arrive as it has too much work to do in 2022.
---
Andretti in the championship
8th Rossi
10th Herta
14th Grosjean
22th DeFrancesco
---
Herta in particular will want to improve his position as he gathers super licence points toward a future F1 bid, while Grosjean will be wanting to save face as he's scoring fewer points per race than he was with Dale Coyne in his rookie year.