Marcus Ericsson slammed IndyCar's handling of the Indianapolis 500's final laps and last restart as "unfair and dangerous" after being denied a second consecutive victory in the event by a last-lap Josef Newgarden pass.
The race was red-flagged and restarted three times after first a terrifying tangle between Felix Rosenqvist and Kyle Kirkwood that left Kirkwood's car on its side and sent a car from it flying into a car park, then a heavy crash for Rosenqvist's team-mate Pato O'Ward.
A five-car midfield tangle involving Christian Lundgaard, Ed Carpenter, Graham Rahal, Marco Andretti and Benjamin Pedersen at the next restart with four laps to go prompted another red flag.
By the time the field had been gathered under yellow and the call to red flag the race had been made, there were only two laps remaining. IndyCar ruled that there would be one last restart attempt, with the field doing lap 199 straight from the pitlane then taking the white and green flags simultaneously to start lap 200.
Fight. To. The. Finish.@josefnewgarden wins on the last lap. #INDYCAR // #indy500 pic.twitter.com/PDMvvp2X77

— NTT INDYCAR SERIES (@IndyCar) May 28, 2023
Ericsson had jumped Newgarden for the lead at the previous restart but knew he would be extremely vulnerable to being drafted and passed on what would now be a last-lap shootout.
Though he managed to stay ahead of the Penske driver through the first two corners, he was overtaken on the back straight.
"It was an unfair and dangerous end to the race," said Ericsson.
"I don't think it was enough laps to do what we did. We've never done a restart straight out of the pits. We don't get the tyres up to temperature.
"I think I did everything right behind the wheel. I did an awesome last restart, I caught Josef completely off-guard and got the gap and kept the lead into Turn 1 which no one else had done all day. But I just couldn't hold it on the back [straight], I was flat but couldn't hold it.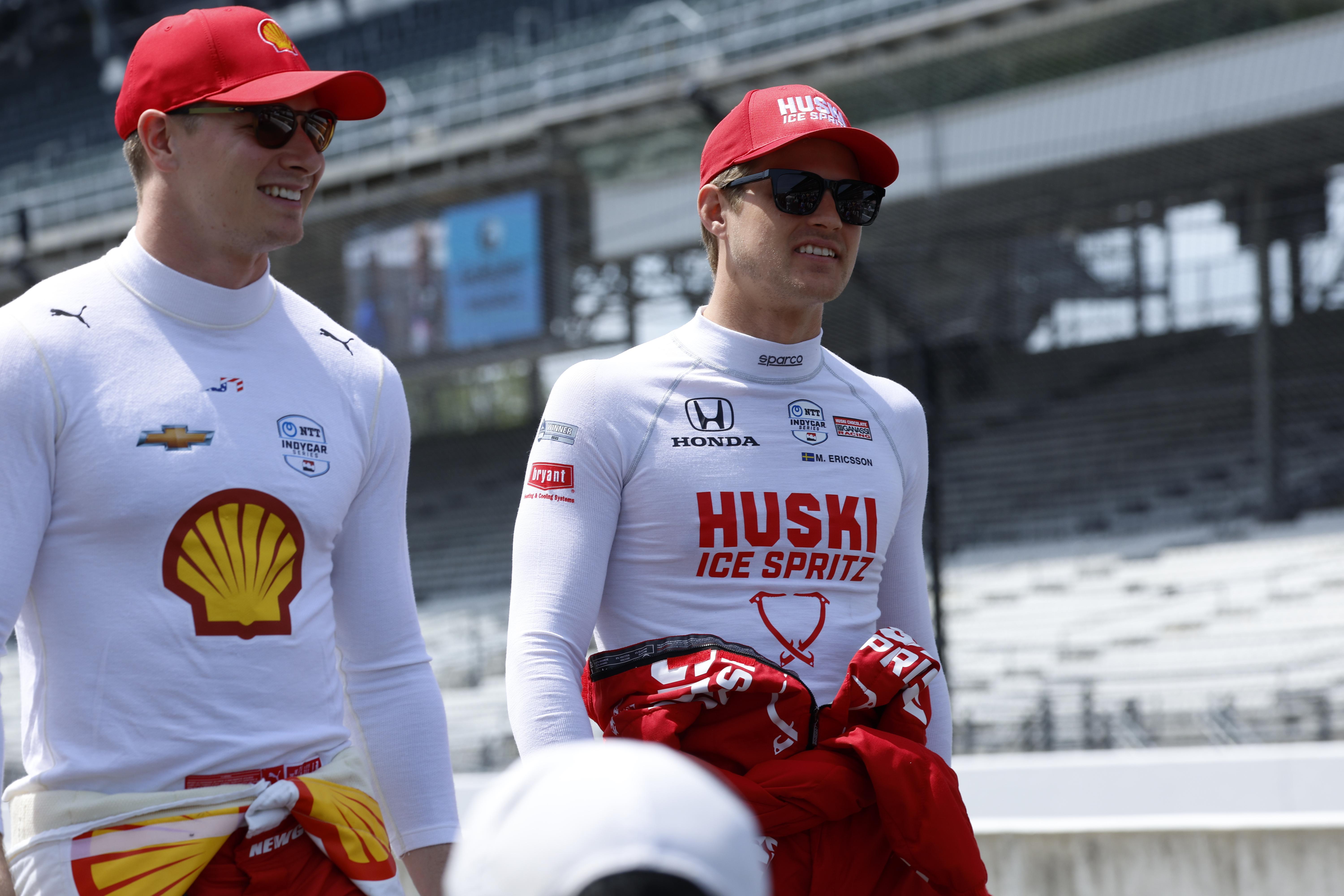 "Congratulations to Josef, he did everything right as well so he's a worthy champion but I'm just pretty disappointed with the way that ended. I don't think that was fair.
"I feel we did everything right, I feel like we won that race and it sort of got taken away from us. The situation is what it is. It's tough to swallow."
The number of yellow-flag laps before taking the green for a restart after a red flag is a variable judgement call in IndyCar rather than a firm rule, though the series has been clear that its intention is always to allow a race to finish under green if possible.
But the way the 2023 race finished is contrary to recent precedents including the 2020 Indy 500 when the race finished under yellow after a lap 196 crash. Ericsson believes this year's race "should have finished under yellow" too as soon as the third-restart tangle happened.
.@Ericsson_Marcus shows his frustration after his 2nd place finish and the missed opportunity to go back-to-back in Indy.#INDYCAR // #Indy500 pic.twitter.com/O3c3krfZry

— NTT INDYCAR SERIES (@IndyCar) May 28, 2023
"I don't think it's safe to go out of the pits on cold tyres straight to a restart when half the field is still trying to get out on track when we go green," he added.
"I don't think it's a fair way to end the race and I don't think it's the right way to end the race."
Newgarden said he had always expected that the race "was going to come down to some last-lap shootout like it always is these days – which is exciting but stressful for us".
And he admitted that he knew he would have a clear advantage if he went onto that final lap in second rather than leading.
"P2 is where you want to be, with one lap to go you want to be second," Newgarden added.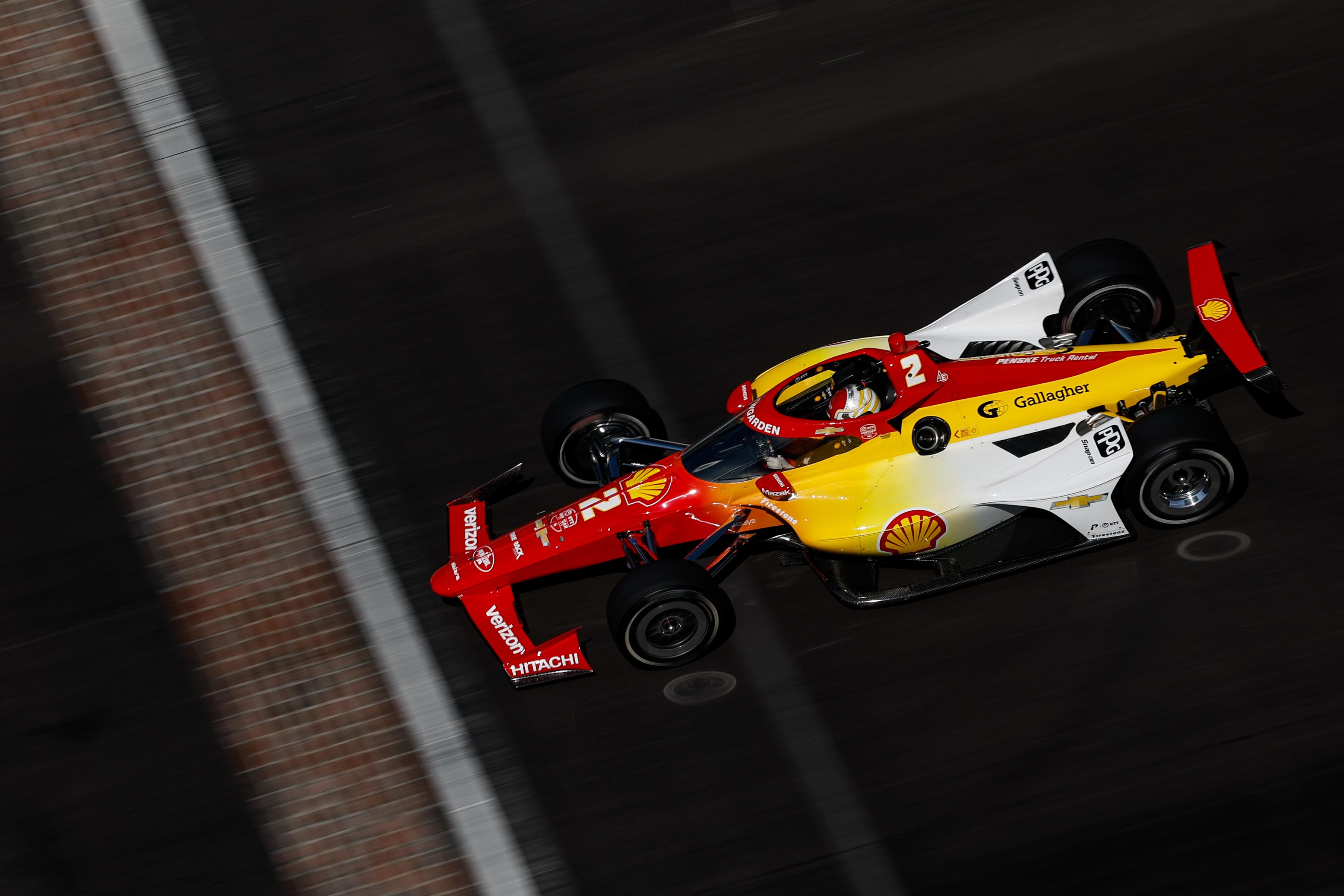 "And it actually worked out great that I got a run on the back straight. I knew if I could just get him and clear him into [Turn] 3 then maybe I got just hold it to the line, but he was so quick on the straights that it wasn't guaranteed.
"I was just trying to do everything I could and man it was a fight, it was a big fight. This is the most difficult race in the world to win."
But 2013 Indy 500 winner and 2004 series champion Tony Kanaan, who finished 16th in his 22nd and final start at the event with Arrow McLaren, said IndyCar had done the right thing by prioritising a green-flag finish.
"We need to think about the show. And the biggest complaint we had every year was that we shouldn't finish the race under yellow. And that's going to hurt someone," Kanaan replied when asked by The Race for his thoughts on the finish.
"Could they have called it earlier? Coulda, woulda, shoulda. But we ended under green and that's [what] the fans kept asking us for every time. I won under the yellow and everybody hated it.
"It's easy for me to say because I'm not in his shoes. Look at this place, do we really want to finish under yellow with all these people out there? For me it was the right call."
Winning team owner Roger Penske, whose organisation also owns both the Indianapolis Motor Speedway and IndyCar Series, emphasised that all decisions around stoppages and restarts are handled by the independent race control group but underlined that the series' ethos under his leadership was to avoid finishing under yellow whenever practical.
"We've said it before: we want to see a chequered flag, not a yellow flag," he said.