Did IndyCar have its equivalent of Formula 1's 2021 Abu Dhabi Grand Prix controversy at the 2023 Indianapolis 500?
There wasn't quite the same level of outrage and no actual rules were trampled, but it was another instance of the trend for prioritising green-flag finishes leading to eyebrow-raising decisions and strong objections from a driver jumped in a contentious final-lap dash.
Are Marcus Ericsson's complaints valid and should the race have finished under yellow? And what of the spate of late crashes and the 'snaking' defence moves that have now got so extreme?
Here are our writers' thoughts on the fraught end to IndyCar's biggest race.
HARSH ON ERICSSON BUT NO RULES WERE BROKEN
Jack Benyon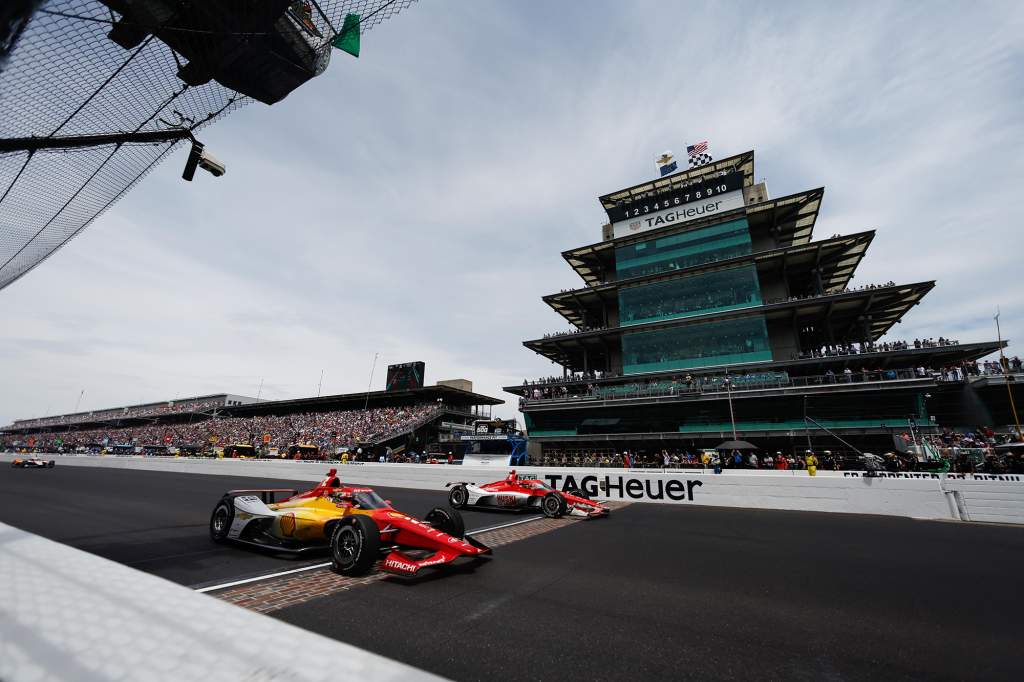 I'm not opposed to the restart at the end because there's a provision in the rules that allow for it. It's not like a rule has been interpreted incorrectly, the biggest bone of contention is if it was safe because only having one lap under yellow straight out of the pitlane before the green flag arguably might not have given tyres enough time to warm.
I think it was safe, because there are no tyre warmers in IndyCar anyway. So what's the difference to an out-lap where these drivers are pushing the limits of adhesion on the apron before rejoining the track at a slower speed than oncoming cars travelling at 230mph-plus? Sounds to me like the restart to end the race was much safer than an out-lap.
We know the engines can do it, so as long as the pack was formed acceptably, which I think it was partly because of Ericsson backing the pack up, then I think it was a spectacular end to the race which is no more unsafe than various other stages of the 500.
I do feel sorry for Ericsson that previous 500s – recent ones too – would have ended with him as the winner under yellow flags. Perhaps the rule could be more specific in its wording moving forward to remove the 'precedent' argument. That's probably the only change that needs to happen there.
INDYCAR'S COPYING F1 IN A BAD WAY
Dre Harrison
I genuinely really like IndyCar as a series. It's the single-seater racing so many want F1 to be. I'm a relatively new fan of it but it does alarm me how much the series loves to punch up at F1, especially given F1's recent shot-in-the-arm popularity surge Stateside.
But why would you want to take inspiration from the dirtiest page out of F1's recent book? Why is finishing a race under yellow in both series now seen to be awakening the Boogeyman?
Going straight from pitlane under red flag to green first time around never seems to happen in IndyCar. I know it is allowed in the rulebook, but there was no precedent for it, especially when the series was content to let Takuma Sato win with five laps left under yellow just three years ago.
IndyCar got the dramatic outcome it wanted, but it almost certainly damaged its integrity to do so. Which confuses me from a series so determined to not be F1, yet is clearly being influenced by it.
INDYCAR ON SPEEDWAYS IS GETTING TOO MUCH
Valentin Khorounzhiy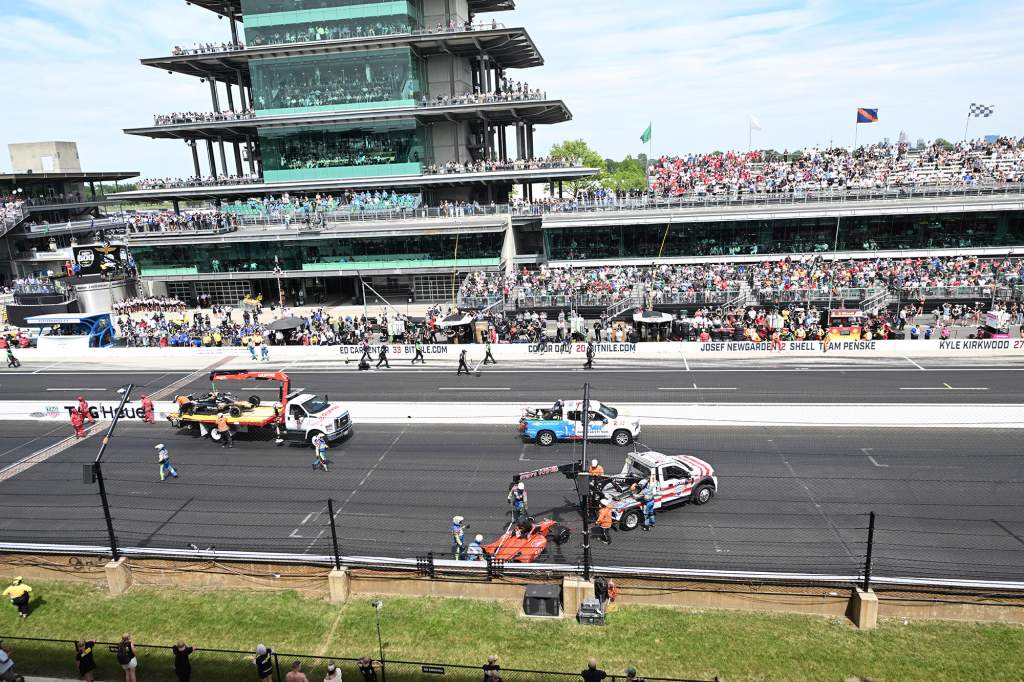 There were two F1 races that people seemed to be drawing parallels to over the way this year's Indy 500 concluded.
The first one was, of course, Abu Dhabi 2021, given the speedy late restart that changed the winner. Now, it's also been pointed out repeatedly that, unlike FIA race director Michael Masi then, IndyCar race control didn't actually break its own written rules in setting up said restart – which is of course a massive distinction.
But both finishes were driven by the same thing in spirit: the strong desire, agreed upon in advance in both cases as being paramount, for races to finish under green flags, or at least with a grandstand finish that is recognised as such.
But let's leave Masi out of this for once and mention the other F1 race – this year's Australian Grand Prix with its late red flag restart.
It was an interesting moment of reflection for me to realise that, when this Indy 500 was suspended late I didn't have any interest in seeing it restarted, whereas in Melbourne I was fairly excited for what was ultimately a completely terrible and aborted showdown.
The Australian GP restart was the one with the shunts, but it still feels like public sentiment among the hardcore fans and pundits wasn't really on IndyCar's side even after a clean conclusion. But what does that really tell us?
For me – and me alone, I don't claim to be speaking for anyone else here – it suggests that current IndyCar superspeedway racing is a bit too much. It's a bit too good, too close. It is some of the best stuff you've ever seen but it somehow combines both ultra-high speeds and intense, overtake-heavy combat. And while IndyCar oval racing isn't particularly safe by definition, that formula seems to generate more opportunities for things to go really wrong.
Ultimately, this was a pretty great race, like Texas was earlier this season. But like Texas, I've felt a tinge of guilt enjoying it virtually throughout – and more relief than satisfaction at seeing the chequered flag fly without anyone having got seriously hurt.
JUST STOP THE WEAVING
Matt Beer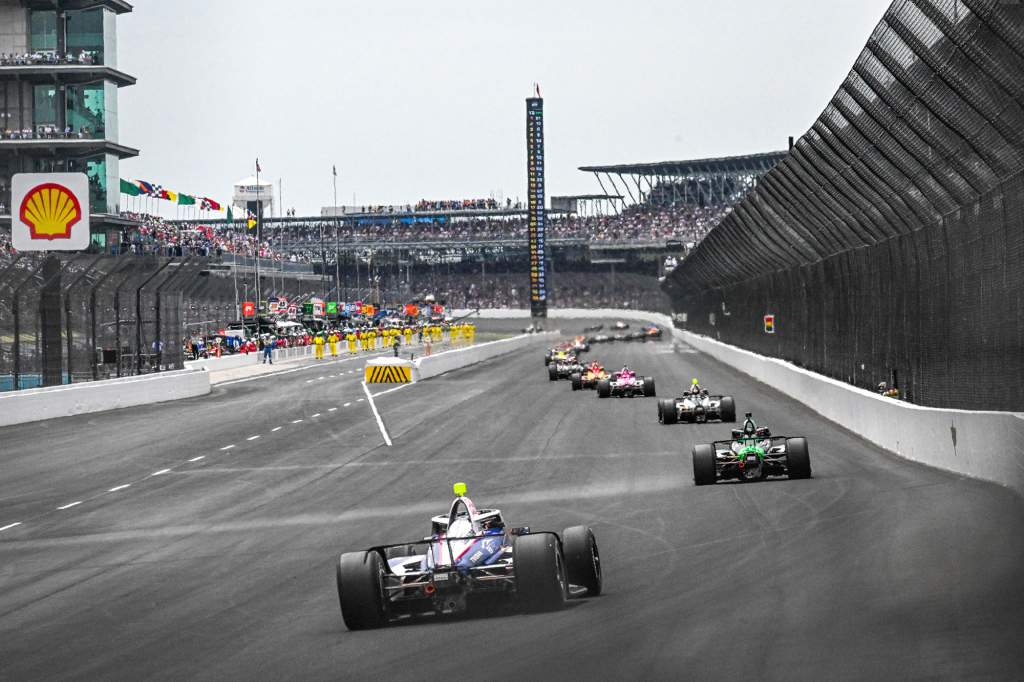 I don't have any objection to the modern fashion for finishing under green and I don't mind a few contrivances being applied to get to that goal or for outcomes to sometimes be a bit skewed by it. Sport is entertainment. I don't want to see safety being compromised to get there, and I see Ericsson's point about tyre temperatures but also noted the general support for the restart handling from most drivers asked about it.
And the general madness of the last quarter of the race didn't feel too different from the experience of watching any other Indy 500. That final dash is always right on the line between incredible and absolutely terrifying.
What I do absolutely detest is how extreme the fashion for weaving all over the road on the straight in defence has got. Commentators tried to dignify it with references to snakes and dragons but it's basically asking for a horrific crash, especially when leaders take it right down to the approach to the pitwall.
IndyCar had a very, very lucky escape when Kyle Kirkwood's wheel went flying over the debris fence. High-speed single-seater oval racing is always on a safety tightrope. Allowing the kind of defensive driving that now seems to be seen as mandatory if you want to hold onto an Indy 500 lead is a needless escalation of the risk level.
FEELS LIKE INDYCAR COULD'VE AVOIDED THIS
Jack Cozens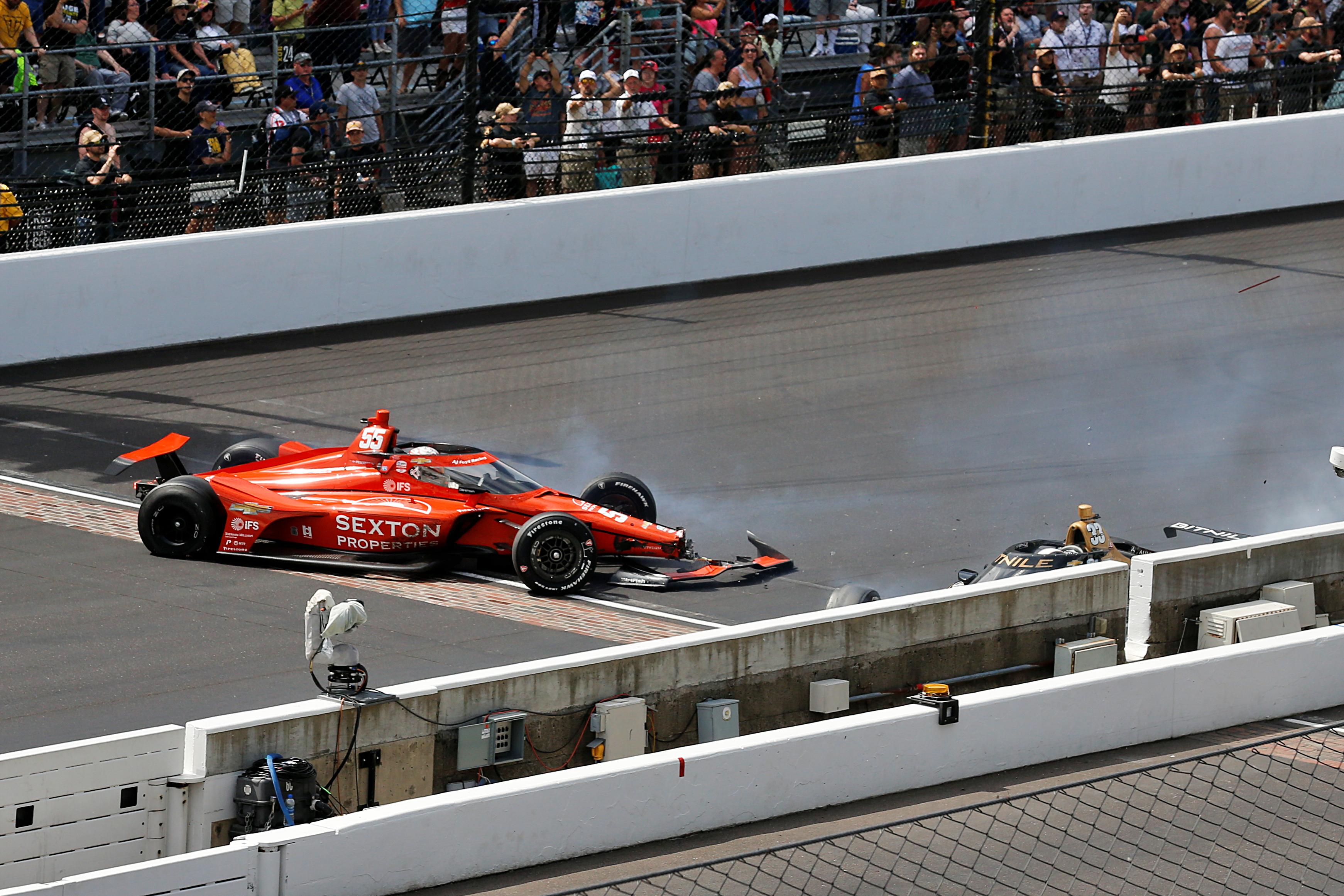 I've got no problem with the red flag being shown ahead of the final restart. It was the right thing to do in the circumstances and consistent with the other decisions made by race control.
What does irk me is that there's another parallel with the first shunt that I think makes the whole situation avoidable: IndyCar took too long to reach those decisions.
They honestly should have called the red flag immediately, no idea why they let them complete a whole lap before deciding to throw the red.

— Stefan Wilson (@stef_wilson) May 28, 2023
There were four laps to go when the final crash happened, but the field completed another lap behind the pace car before the decision was taken to show the red flag. If there was such a desire to finish under green-flag conditions, the decision to halt the race could surely have been made more swiftly given two of the five cars caught up in the clash were wrecked on the front straight.
These are pressured decisions to make with high stakes attached to them – that can't be denied – so I can sympathise with officials taking some extra time to ensure they've reached the correct decision. Plus even at reduced speeds under the pace car, one lap at Indianapolis is still a much shorter timeframe in which to make a call compared to the equivalent lap on say a grand prix circuit.
But even with those factors in mind, and even if saving that extra lap with a quicker decision had merely meant there was one more warm-up lap, there could surely have been more time for racing had officials not dithered over the first red flag for contact between Felix Rosenqvist and Kirkwood.
There were 17 laps remaining at the time of that incident, yet it was only with 187 of 200 laps completed that the red flag was finally shown. That just seems far too long for a straightforward decision to be reached. Whether or not the race played out as it did thereafter, perhaps without such a pause we wouldn't be debating the merits of the red flags or debating a contentious finish.
ABU DHABI COMPARISONS WRONG – EXCEPT FOR ONE
Charley Williams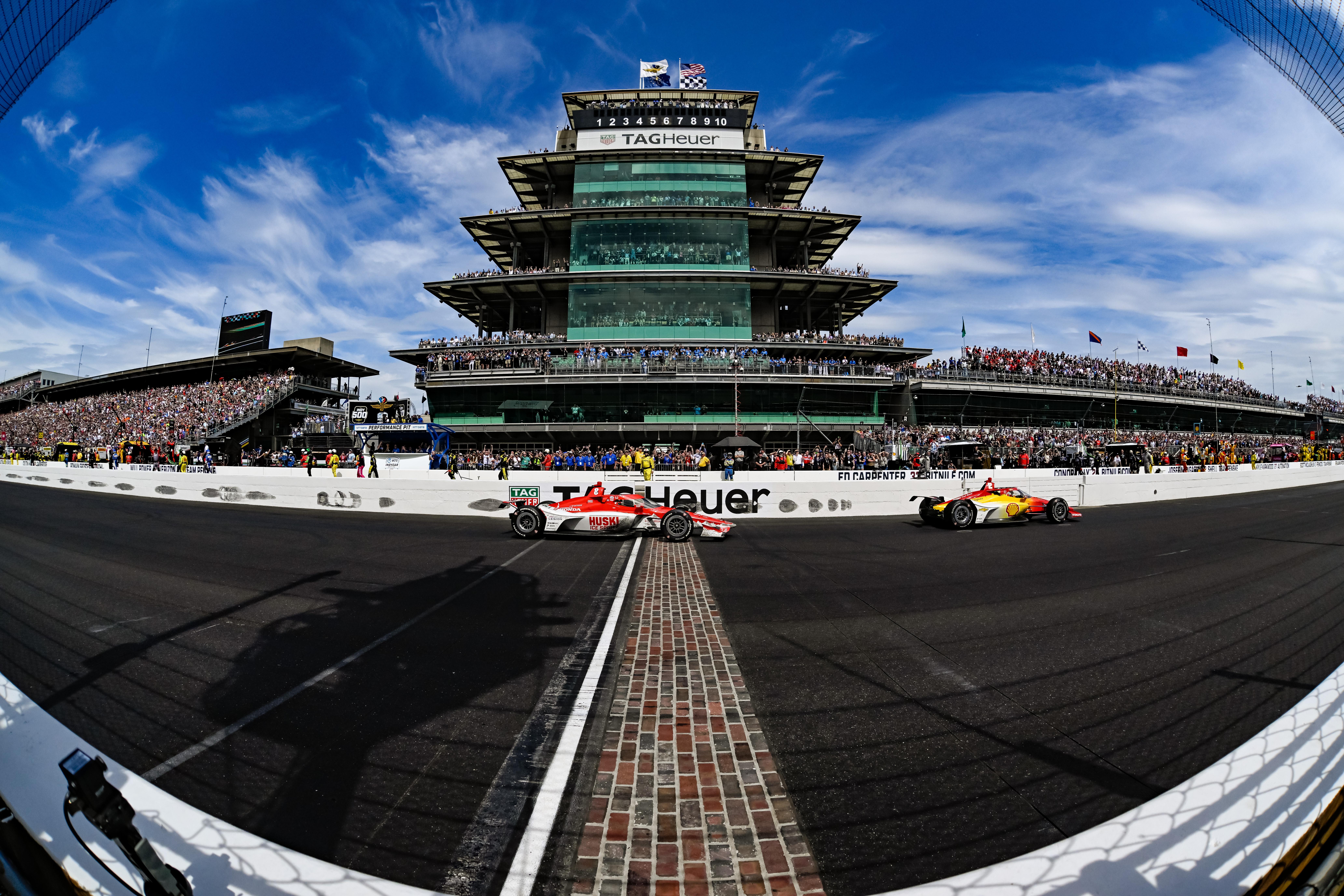 You would think the surprising ending to the Indy 500 would leave a bit of a sour taste in my mouth, but it hasn't.
Many racing fans have been comparing it to Formula 1's Abu Dhabi 2021 debacle but, on so many levels, it was completely different. They were all in the same boat, coming from the pitlane with colder-than-usual tyres, and no rules were actually broken.
But as contentious as it may seem, according to the regulations IndyCar had the grounds to restart the race if it could do so. And it was a spectacular ending to a very enjoyable race. Despite two of my preferred drivers causing the previous two flags, I was pacing my living room with hands clenched together in suspense, hoping for Josef Newgarden to bring home his long-awaited win at the 500.
If we're going to compare it to Abu Dhabi, the only thing that draws parallels for me is how much the rules and regulations need a bit of a refresh. Indy played by the rules, but admittedly, and this goes for all motorsport, the rules should be rewritten to have less ambiguity.
There are definitely a few things that perhaps need questioning here. Could the red flag have been thrown out earlier? And is it now a necessity not to finish the race under yellow? But generally, I'm happy with the way it ended.