It's that question again: 'Why would Alex Palou want to leave Ganassi?'
Since crushing the field in the season finale last year, just after his bitter dispute with Ganassi over a move to Arrow McLaren was decided in favour of him staying at Ganassi for IndyCar but getting a Formula 1 reserve role with McLaren, Palou's been on fire in IndyCar.
He's one of two drivers to have two wins this year, he leads the points by over a race win (51 points) after just seven events and is starting each race better than fourth on average, the best qualifying form in the series.
He's not finished outside of the top five in the last six races.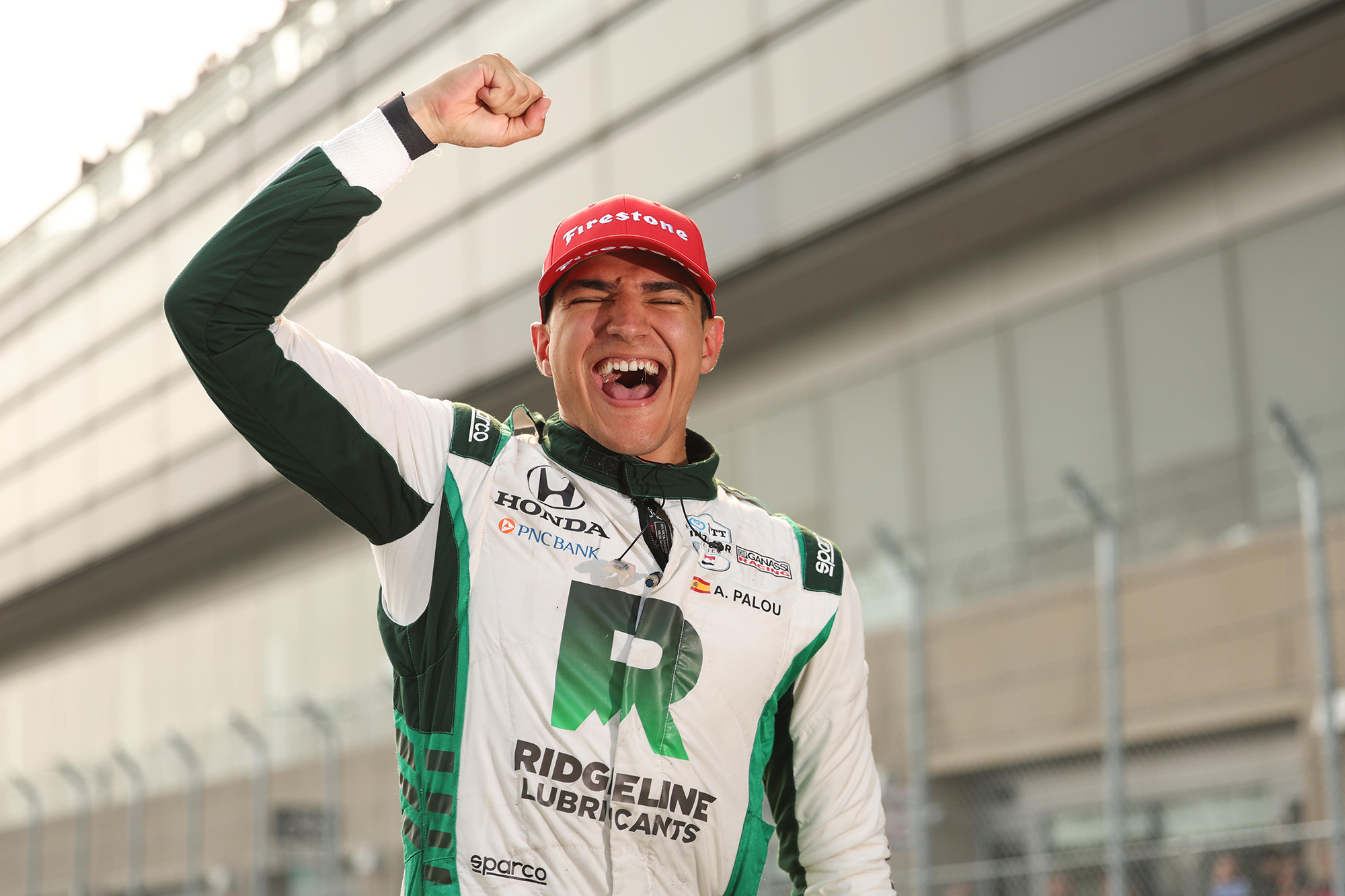 We know the context of his future. Details of his contract were made available during the litigation last year and showed that Palou can't talk to other teams until September.
The paddock is convinced Palou's move to McLaren's IndyCar team for 2024 is a foregone conclusion, but every week he's proving he's in the best IndyCar team where he is and he's combining with Ganassi to deliver at a level higher than any of his team-mates or the rest of the field.
Why would you want to leave that situation? Especially in the context of the fact that Ganassi team talisman Scott Dixon is likely to only race for another three years and then Ganassi will need a new driver to build around, and Marcus Ericsson's future at the team is unsure. Palou has the bargaining power and the resume to warrant being Dixon's long-term successor as Ganassi's leader.
Asked if the team was doing enough to sway him to stay after all, Palou said "Absolutely, we're doing great, so…" and then stopped himself to pause and think for a second before explaining his position.
"With the experience that obviously I had put myself into last year, I'm not going to comment on anything before I announce it directly," he continued. "I learned that from last year.
"We had great racecars every weekend. We had chances to win every weekend. Yeah, we'll keep it going."
It's hard to know if his answer of "absolutely" in response to the question means he's considering his future destination more than the paddock would have you think, or if he's just answering the question in his second language and without having had time to consider his words correctly, which he then did with his follow-up comment. It's an intriguing reply.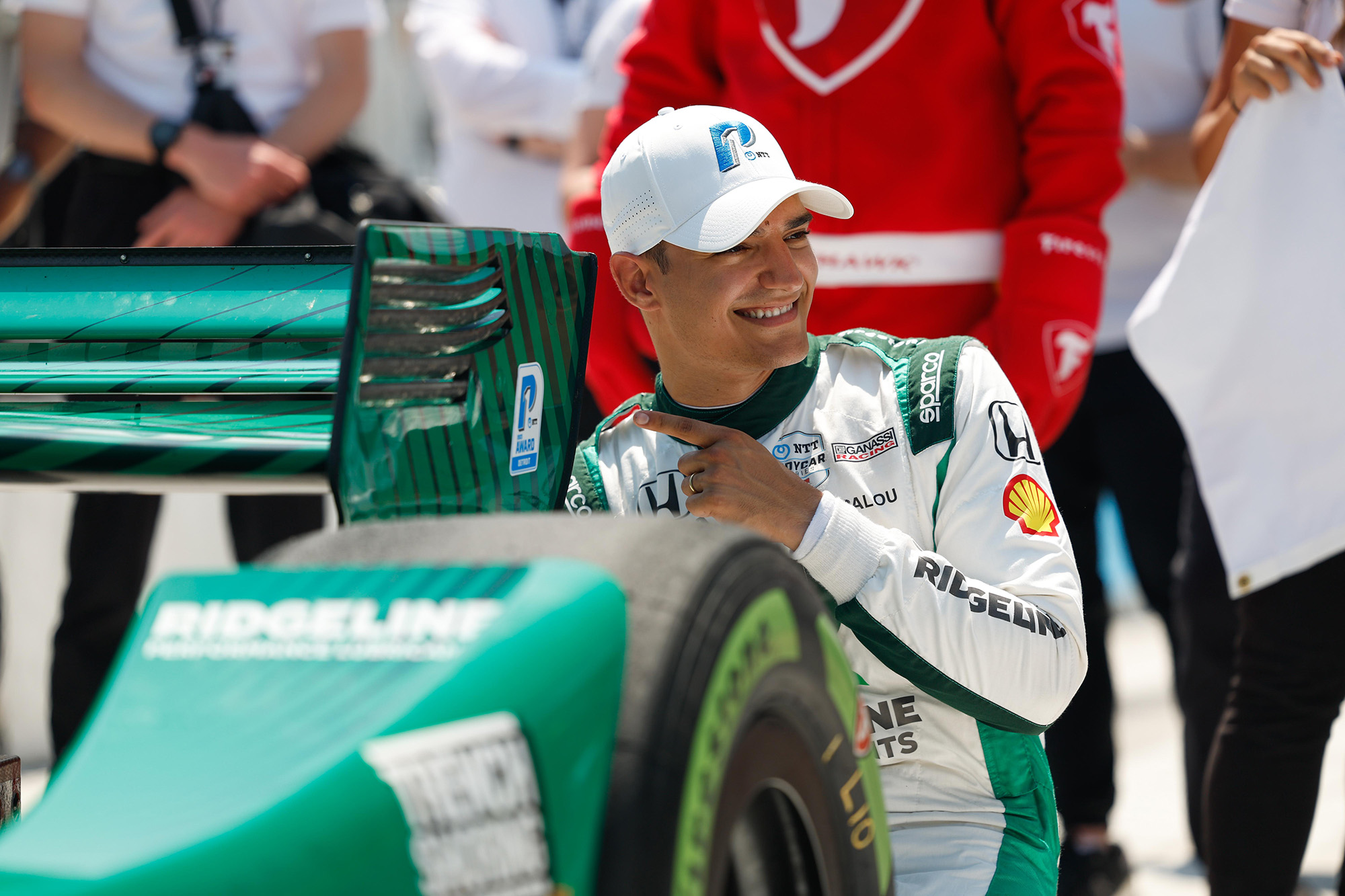 The bottom line is that answer alone is hardly enough proof to say him staying at Ganassi is now more realistic again. But as long as he's doing this well with Ganassi, it's easy to understand the question marks.
The potential to become one of the highest-paid drivers in the field at McLaren is almost certainly a factor, but the element Palou really cares about is the chance to expand his F1 role. Ganassi can't offer that but Zak Brown and McLaren can.
Brown spoke highly of Palou again in a recent press conference at Indianapolis and, while Brown might be more direct and aggressive when it comes to hiring personnel than is the norm in IndyCar, it will be worth it if he bags the white whale that is Palou.
Brown faces an interesting conundrum at the moment. He wants the team to expand for the second season in a row, jumping to four full-time cars in 2024.
He has the funding to make it happen, but the blockage is the fact that the current base McLaren inherited when it took over Schmidt Peterson was built for a two-car team, and at three cars currently the team is already having to stretch.
Last week McLaren confirmed it would move into Andretti Autosport's current factory in 2025 – which is big enough to house five cars comfortably – but that doesn't help Brown's 2024 problem.
With a lawsuit ongoing over the building of Andretti's new factory as well, there's no telling if there could be hold-ups even if that team says everything is on track.
As Felix Rosenqvist is out of contract at the end of the year, McLaren could stay at three cars, add Palou alongside Pato O'Ward and Alexander Rossi, and move Rosenqvist on.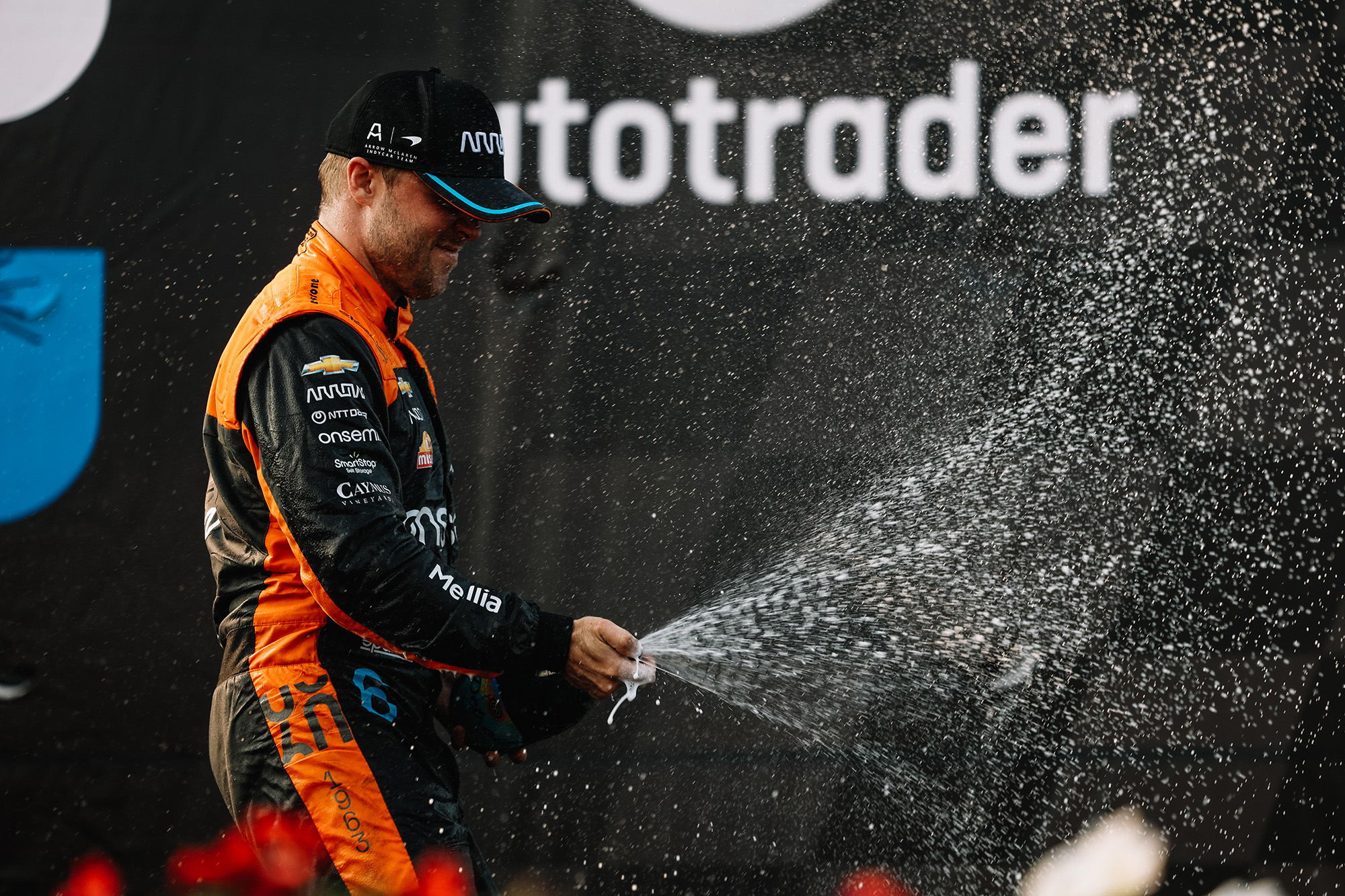 But Rosenqvist has made an enormous impression within the team off the track, and has endeared himself to engine supplier Chevrolet in a big way as well. He's also the series' third-best qualifier and a first win with McLaren has to come at some point.
It's the same for new team-mate Rossi, who gave a rueful grin when he said a collision with Rosenqvist in the closing stages of the Detroit race last weekend would be "discussed internally".
Papaya Problems. @AlexanderRossi and @FRosenqvist come together at the end of the @detroitgp.#INDYCAR // #DetroitGP pic.twitter.com/Iq4ff5RtvX

— NTT INDYCAR SERIES (@IndyCar) June 4, 2023
Rossi hasn't had quite as much misfortune and or made as many mistakes as Rosenqvist but hasn't had the same peak performance either, although three top fives in a row show he's going in the right direction as he sits sixth in the points with a team of new people in his part of the McLaren group, many of whom were recruited from outside motorsport for this year.
Rossi and O'Ward are both under contract beyond 2023 so aren't in the silly season discussion.
Paddock sources at last month's Indy 500 indicated that Rosenqvist staying on at Arrow McLaren is more likely than it may seem.
That's before you consider Brown saying that Ericsson would be a big target for McLaren if Ganassi doesn't tie him down. But the only way McLaren adds Palou and keeps Rosenqvist is if it skips Ericsson and adds a fourth car, which it doesn't currently have room for until 2025.
Brown has said the decision over three cars or four for next year will come by the end of July, and that will decide a lot of how this silly season works out.
In his current form, you have to believe Palou is McLaren's priority signing, but the paddock would have you believe that move is already done and the focus should be on deciding if it can pair Rosenqvist or Ericsson with him or if it has to ditch Rosenqvist to take Palou on.
There will be no shortage of suitors for whoever ends up on the market when McLaren's situation shakes out, but the fact that McLaren has so much say in the whole IndyCar silly season and is set to bag the series' current benchmark driver – even though he's at what's probably its best team right now – shows how influential it's rapidly become.