The Indianapolis 500 is famous for the kind of Hollywood movie script style storylines it produces each year.
With that in mind, The Race has chosen some candidates who are dark horses for a win in 2022, given that the victory statistically usually – but not always – comes from the first two rows.
We've also picked out the last time the race was won from each position our selected drivers are in, to show you how big a task each driver faces.
---
Juan Pablo Montoya
Starts: 30th
Last winner from 30th: Never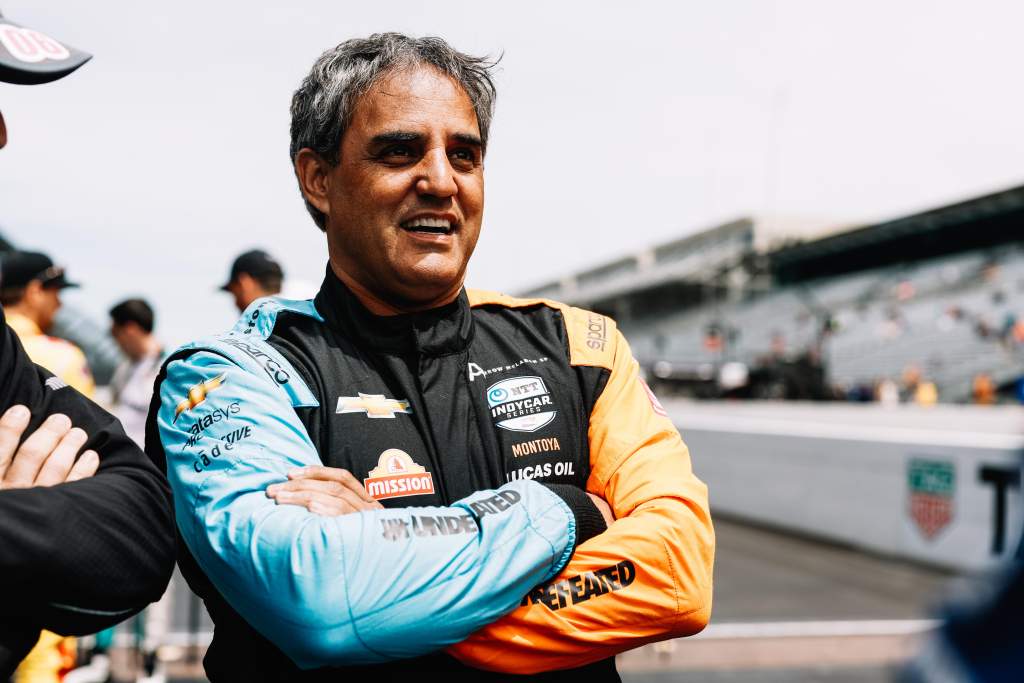 Arrow McLaren SP squandered the chance to have Juan Pablo Montoya in the Fast 12, costing him his possibility to be the ninth car out in qualifying because the car failed pre-session inspection due to a snapped diffuser strake.
That meant he had to run later in the day in less favourable hotter temperatures and much windier conditions and he could only manage 30th.
Nobody has won the Indy 500 from that starting position but if anyone can break a record from that far back, it's Montoya.
He qualified second when he won the race at his first attempt in 2000, and 10th on his return to the speedway in 2014.
But since then he's qualified 15th, 17th, sixth and ninth. He won from 15th in 2015, got caught in a crash in 2016, but has had a solid top-10 car the last two years. You can never rule out Montoya, although his lack of practice running is a bit concerning.
One shining light might be his 2015 win; that day he dropped to the back from his qualifying position (see below) before coming back to win.
Simon Pagenaud
Starts: 16th
Last winner from 16th: Dario Franchitti, 2012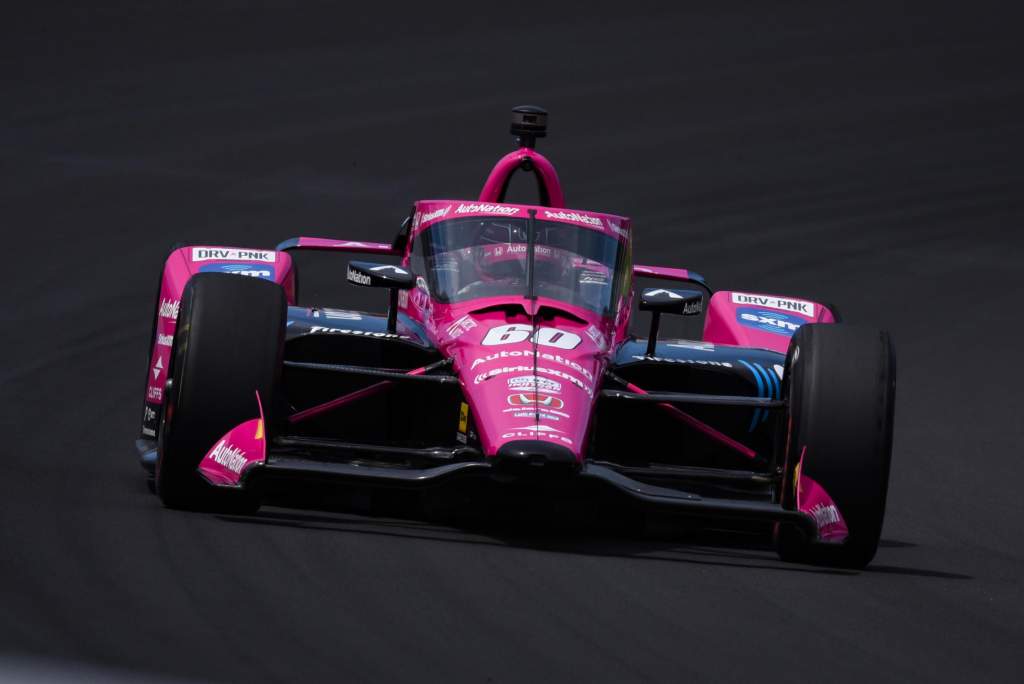 Simon Pagenaud might actually be sitting pretty. The Indy 500 often has a Hollywood storyline, and how fitting it would be for Pagenaud to replicate Dario Franchitti's win from 10 years ago.
Pagenaud is racing for Meyer Shank Racing for the first time this year but his attention to detail and studious approach always makes him a threat at Indy. He and four-time winner MSR team-mate Helio Castroneves account for two of the last three wins at the Speedway.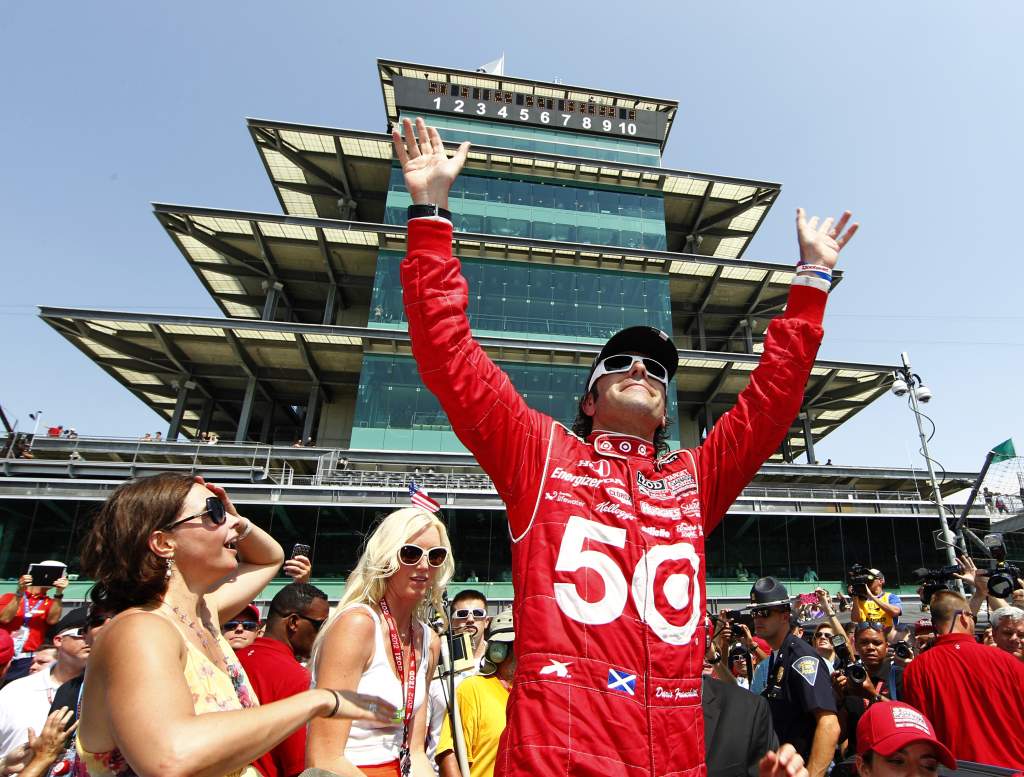 In 2012, the last time the race was won from 16th, Franchitti had stunning race pace but the Ganassi driver was clipped into a spin in the pitlane, luckily losing less time as the safety car was out.
His car was quick enough that he was constantly part of the lead group and, as he and Takuma Sato went side by side for the win, Sato clipped Franchitti and took himself out of the race in dramatic fashion.
Franchitti dedicated the win to his long-time friend and 2011 winner Dan Wheldon, who had died in a crash at the end of the previous season just four and a half months after his second Indy victory.
Will Power
Starts: 11th
Last winner from 11th: Alexander Rossi, 2016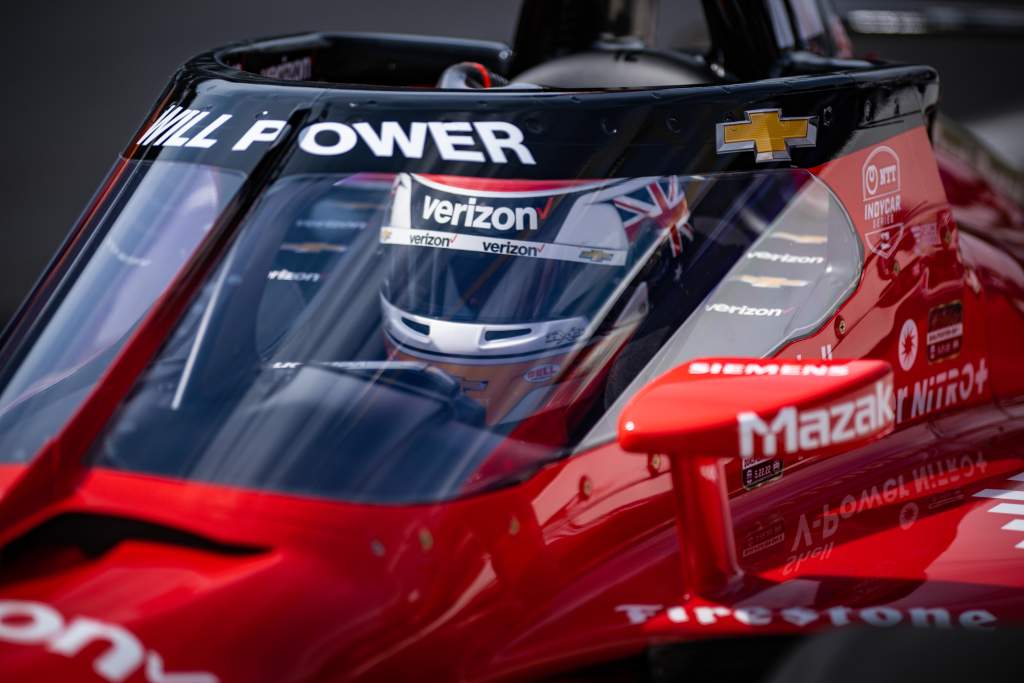 Penske has had a tough month after being outqualified by two Ed Carpenter cars for a second year in a row. Throw in the two Arrow McLaren SP entries ahead, and that makes it four Chevrolet-powered cars before you find a Penske car.
However, its Indy 500 race cars have been strong even in this aeroscreen era it's struggled to qualify well in, and Will Power seems happy with what he has.
Pagenaud drove a Penske-run car from 26th to third last year so you can never rule this team out.
The last winner from 11th came in one of the most famous Indy 500s in recent memory, as a fuel gamble late on paid off for rookie winner Alexander Rossi – who was victorious in the 100th running of the race.
Alexander Rossi
Starts: 20th
Last winner from 20th: Al Unser Sr, 1987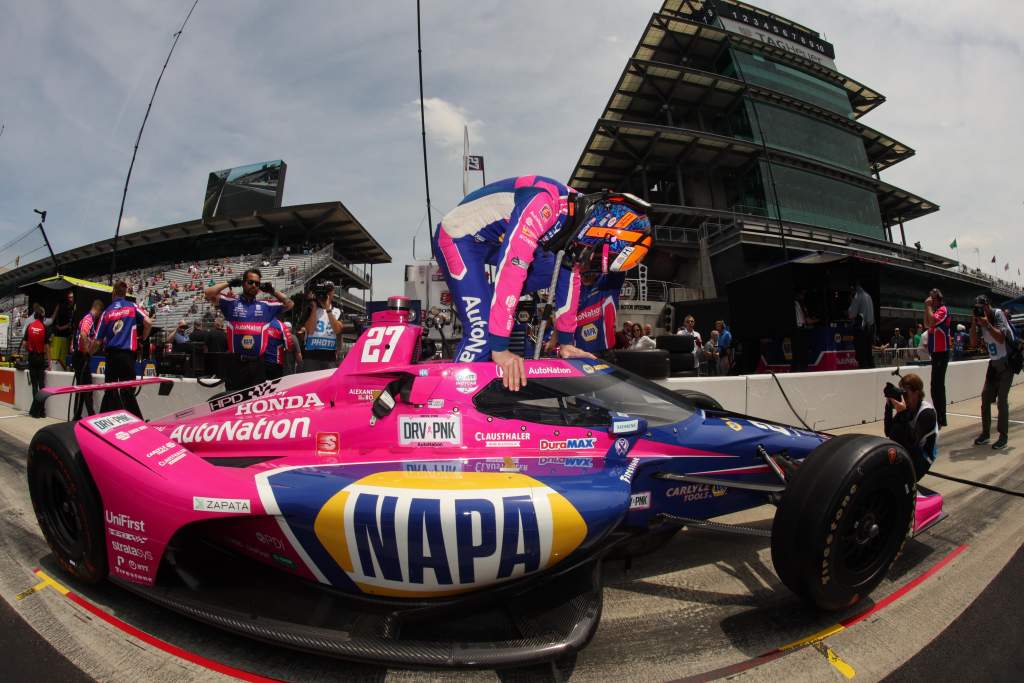 Like a few drivers in this list, it's no slant on Rossi's ability to label him a dark horse, it's merely his starting position that makes it difficult.
He gave up 17th to have a second qualifying run and could only manage 20th in the poorer conditions like others who elected to run late on Saturday.
It hasn't been Andretti Autosport's month and Rossi's comments haven't inspired a huge amount of confidence, but you only have to look at his wild 2016 win and some of his trademark runs through the field to see that he's always a contender here.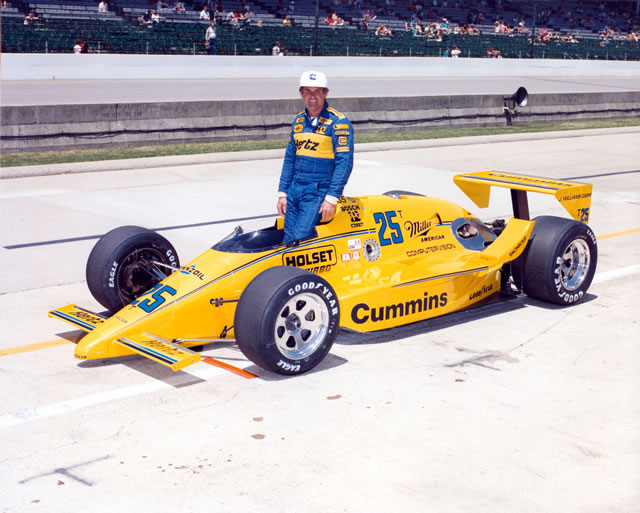 He'll have to match a huge Indy 500 upset to win, though. Al Unser Sr was 47 in 1987, and didn't have a ride or a sponsor entering the first week of practice. After an injury for Danny Ongais, Penske signed Unser to drive a year-old chassis that had been sat in a hotel lobby in Pennsylvania mere weeks before.
Mario Andretti dominated practice, qualifying and the race, but the 'Andretti curse' struck and he retired inside the last 30 laps.
Unser went a lap down to Roberto Guerrero too in the closing stages but the latter had a slipping clutch and lost third gear, and then became stuck in gear at his final stop.
Guerrero subsequently lost a lap but got it back on track, then Andretti – trying to get back up to speed with his ailing car – stopped and brought out a caution that bunched the field.
Guerrero may have been favourite but Unser led the final 18 laps to become the third four-time winner of the race and secure the honour he still holds of leading the most laps in the Indy 500.
This year's polesitter Scott Dixon is coming for that record, and is currently 74 laps behind.
Santino Ferrucci
Starts: 15th
Last winner from 15th: Juan Pablo Montoya, 2015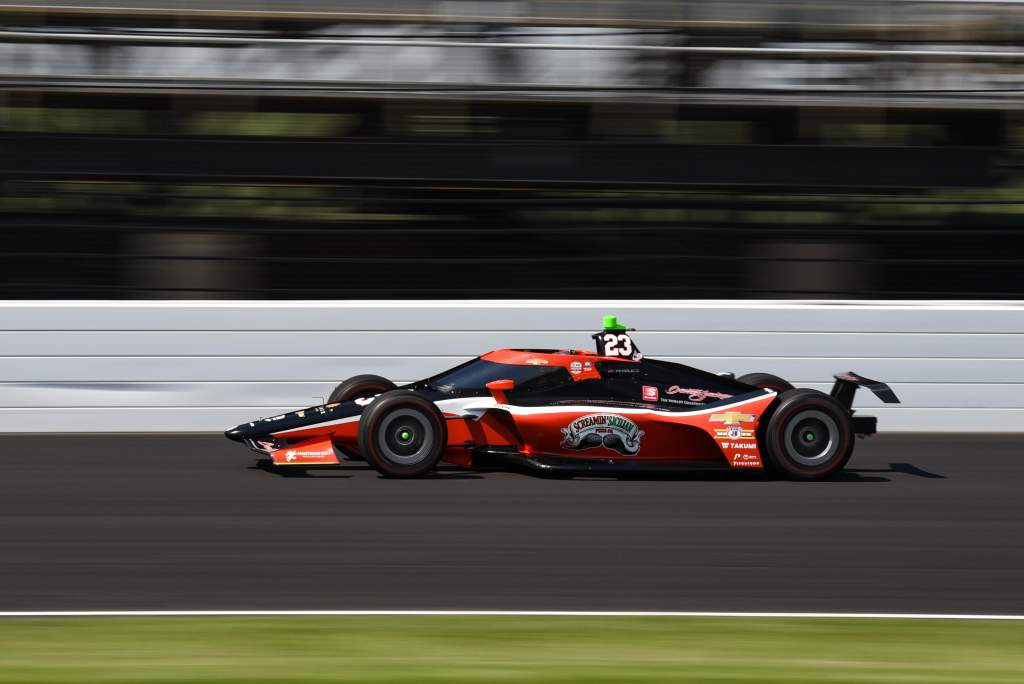 When he took his best result at the 500 two years ago, Ferrucci qualified 19th and finished fourth. Perhaps starting four places higher can make the difference.
Dreyer & Reinbold ran single-car entry Sage Karam to seventh from 31st last year, and now with two cars grabbing double the data this year in the build up, Ferrucci is bullish about his chances.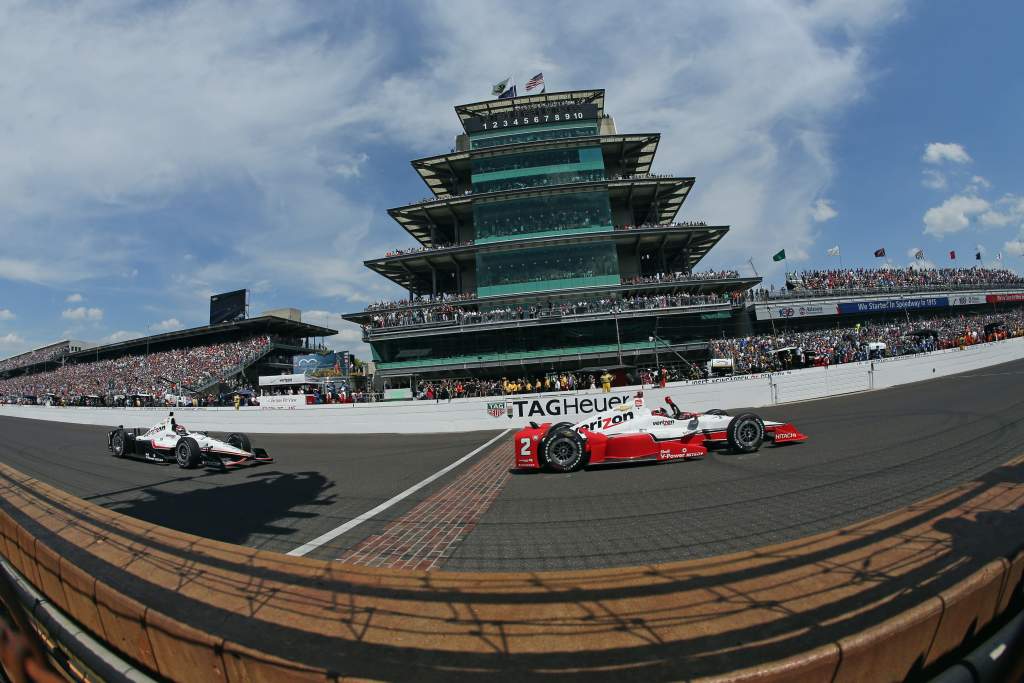 Montoya famously won the 2015 event. After glory in 2000 he didn't return until 2014, and he said at the end of that race if he knew before what he had learned by the time it had finished, he would have won.
His 15th place starting position a year later was rendered irrelevant as he was hit by Simon De Silvestro from behind when the field looked to avoid a lap-one accident, and that sent Montoya to the back after pitting for repairs.
A mid-race caution for Ed Carpenter and Oriol Servia's crash helped Montoya reach the lead pack and he worked his way by Power and Dixon with four laps to go to complete the fightback.
Helio Castroneves
Starts: 27th
Last winner from 17th: Fred Frame, 1932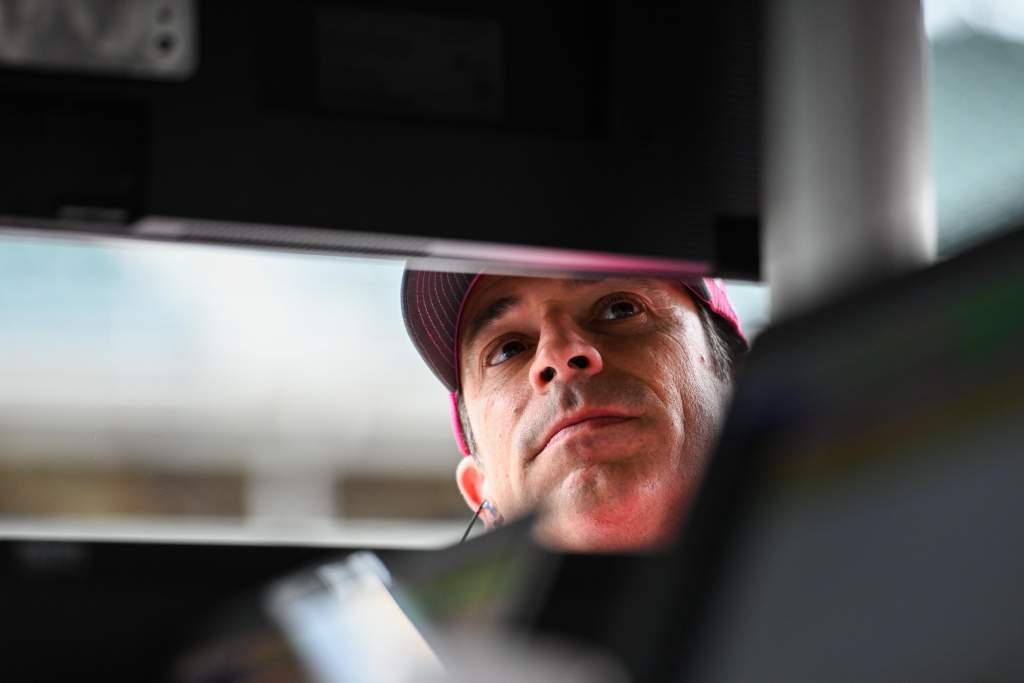 Castroneves is a four-time winner of the Indy 500, so he could start from Brazil and still demand to be considered a potential race winner.
Two poor qualifying runs in tough conditions was not how Castroneves wanted to follow last year's win – which he scored from ninth on the grid – and he now has his work cut out.
However, his unique line at the speedway allows him to run up higher than most, and that might be crucial in clawing back some positions.
If he does win, he'll be matching a feat set in the year Amelia Earhart completed the first non-stop solo flight across the Atlantic Ocean by a female.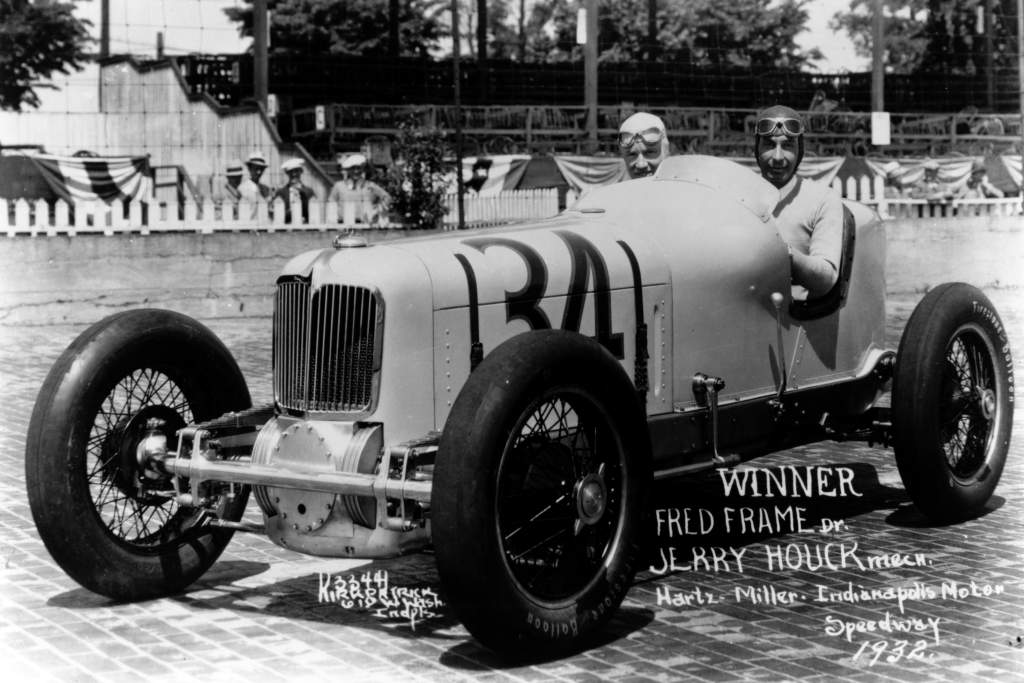 Fred Frame won an attrition-filled 500 from 27th on the grid in 1932. It was so long ago that back then they had a riding mechanic – Jerry Houck for Frame – who could check for traffic and make small tweaks to avoid having to stop the car in the pits. The cars were also front-wheel drive.
Frame led 58 of the final 75 laps to win by 44 seconds with an average speed of 104.144mph, taking almost five hours to complete the event.
Pictures courtesy of IndyCar