Swedish drivers are a hot topic in IndyCar this summer.
Sweden's Felix Rosenqvist has been front and centre of the IndyCar news agenda owing to confusion over his contract – now fully explained in detail by The Race – and uncertainty over his future.
And as Rosenqvist's compatriot Marcus Ericsson keeps himself right in championship contention with drives through the field even after qualifying problems, IndyCar's NBC commentary crew have taken to referring to him as the 'Sneaky Swede'.
But another Swede is set to be the sneakiest of them all and grab a few headlines for himself too. And that's Linus Lundqvist.
The 23-year-old is 95 points clear in the Indy Lights championship with four races remaining. While he's in his second year there – something which can work against perceptions of drivers in Formula 1's Lights equivalent F2 – Lundqvist is definitely in play for an IndyCar seat, was unfortunate not to have been closer to the title last year, and has certainly answered any questions of him this term.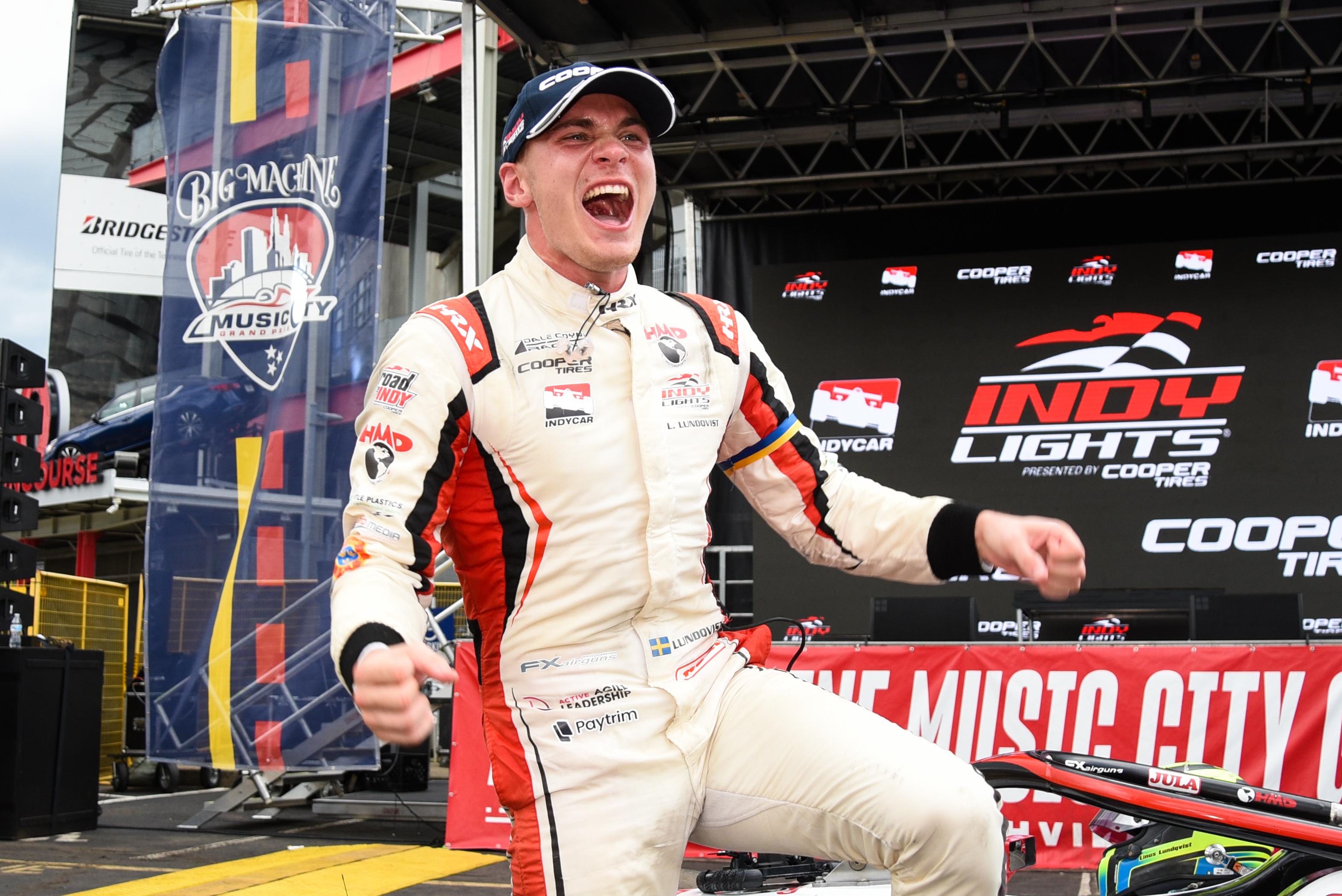 Of course, winning Indy Lights grants you the prize of a budget for at least three IndyCar races, so that almost guarantees some sort of graduation. But Lundqvist might be a really key player in the 2022 silly season market regardless of that.
When we last wrote about Linus two months ago a third seat at Dale Coyne looked the most likely option with the possibility of another small team like Juncos taking the plunge if it didn't go for one of many drivers from Europe and even Ricardo Juncos's native Argentina on its shortlist.
It looked like Lundqvist didn't have many higher-profile options, not least because he brings very little budget for himself.
But since then, a lot has changed and now it's possible the market will open up. There's also been confirmation that – unless another Honda team scales an entry back, which isn't expected – there aren't enough engines for a third Coyne car for Lundqvist so that option is currently off the table.
This is all with the proviso that a lot has to happen over the next month or two before a team is likely ready to make a play for him.
One option could rest on Alex Palou. The tug of war driver claimed by two teams, his current outfit Ganassi and potential new employer McLaren, plays a vital part in the market as everyone awaits the court case that will decide the outcome of the battle over him.
In scenario one, if Palou either is allowed to leave Ganassi and joins McLaren, or is released/benched by Ganassi without being allowed to race for its rival, that opens up a seat at Ganassi and that might benefit Lundqvist in two ways.
Ganassi doesn't have a lot of outside options it's keen to sign. It could go with a stop-gap solution like Tony Kanaan or Ryan Hunter-Reay, both already on its books (Kanaan raced for it at the Indianapolis 500, Hunter-Reay has a role in its IMSA SportsCar Championship programme), but if it wants to go young, most drivers are taken.
But if Ganassi chose the youth route, it could create a Swedish superteam by putting Lundqvist alongside Ericsson. Something that hasn't been discussed much is that Ericsson should no longer be bringing budget to Ganassi given he has forged a championship charge and won the Indy 500. He could move into the #10 car and Lundqvist could bring budget from Indy Lights and take the #8 car. Seems like a neat solution.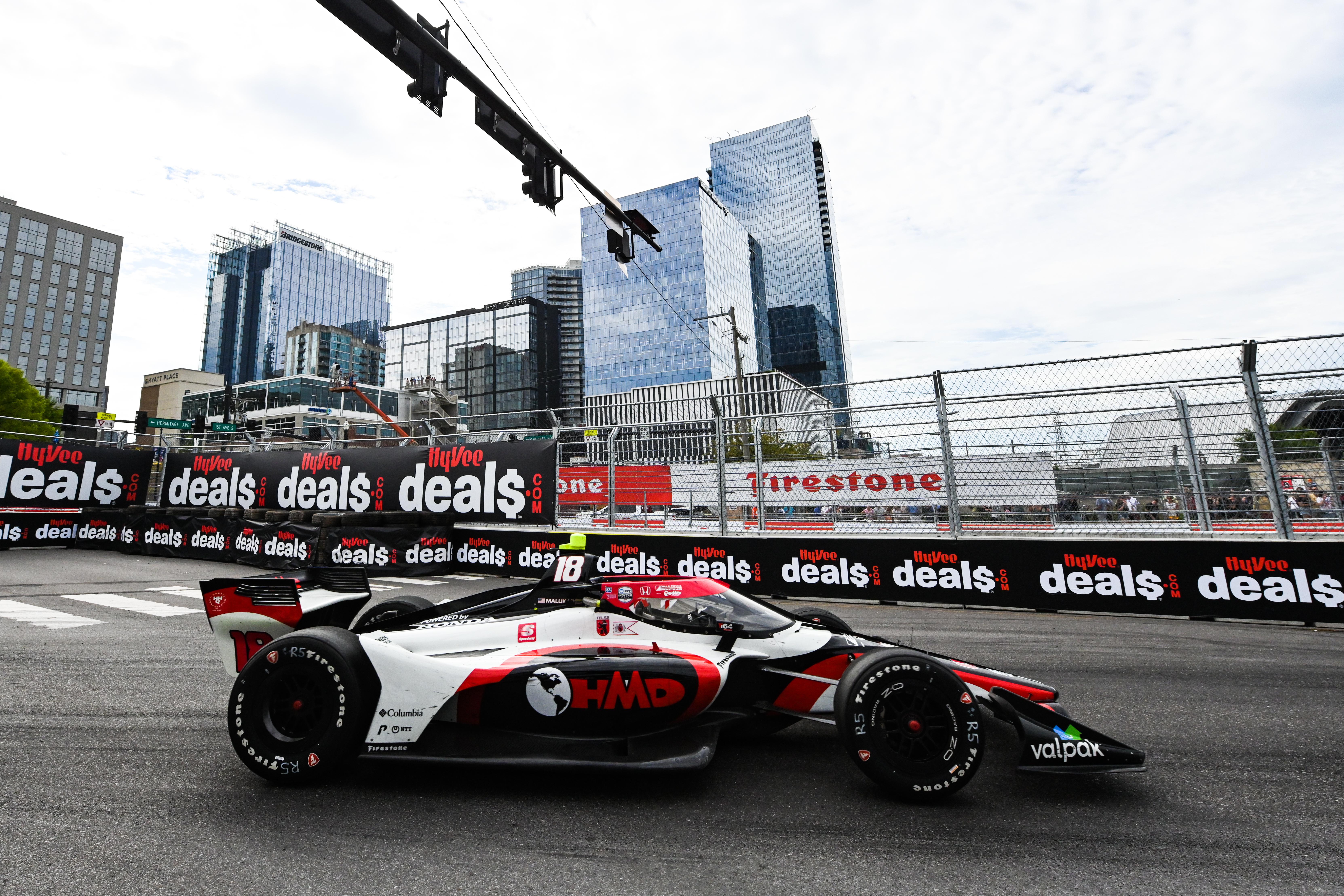 The other option could be that Ganassi prefers current Coyne racer David Malukas, who's really impressed from the Indy 500 onwards. The rapid Lithuanian/American has been strong at Dale Coyne with HMD, and that's where Ganassi got Palou from.
Malukas told The Race recently he expects to leave his father Henry's HMD team and race against it one day. While Malukas Sr has aspirations for his own team, right now he is only a part-owner in Dale Coyne with HMD, and you'd have to believe the Malukas family would be desperate to take a Ganassi chance if it came and his dad wouldn't block the way.
With Malukas loaned or signed to Ganassi, Lundqvist could then take the vacated Coyne/HMD entry. It's his current team in Lights (having run under an HMD-only billing in 2021), so that's another neat solution.
Outside of Ganassi, there's another big team Lundqvist could still land at. Andretti Autosport appears likely to move on from Devlin DeFrancesco next season. While it has already signed rookie Kyle Kirkwood for his sophomore campaign in place of McLaren-bound Alexander Rossi – which might mean Michael Andretti doesn't want another young driver – Lundqvist would bring pace and budget in a neat package.
Andretti has its own Indy Lights drivers – Hunter McElrea, Sting Ray Robb, Matthew Brabham and Christian Rasmussen – who fill places two to five in the Lights standings in Lundqvist's wake right now. Some of them would bring more money than Lundqvist. But if Andretti doesn't go for Rosenqvist if he becomes available, then Lundqvist might be the next best bet.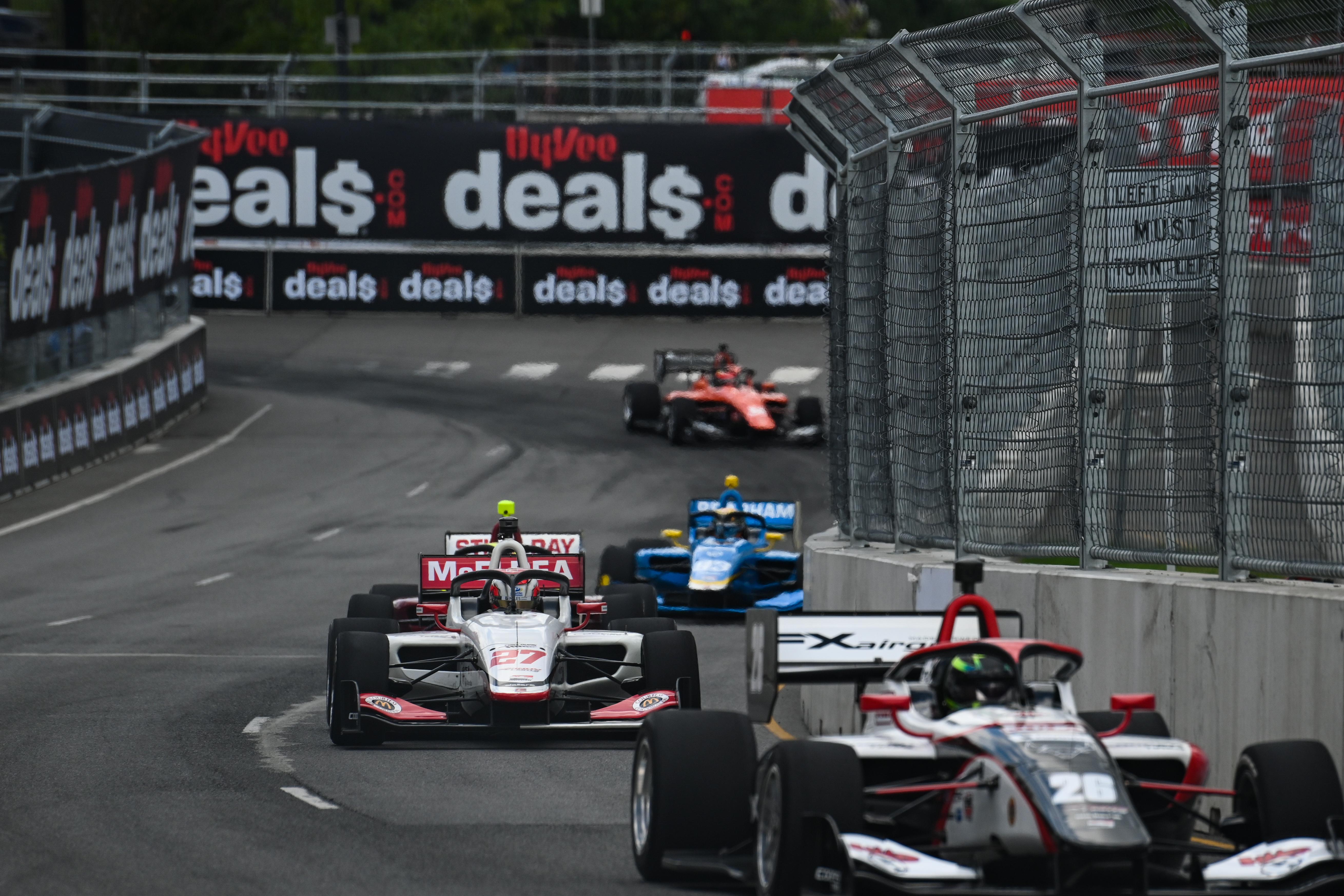 With McLaren holding an option on Rosenqvist, it lies in the team's hands whether he will stay. That might be decided by the Palou court case because if Palou's able to join McLaren he'd be dropped into Arrow McLaren SP and there would be no room for Rosenqvist.
If Rosenqvist's option is not taken he could look for another IndyCar team and perhaps Andretti would be a good fit.
There aren't too many other options on the table. Graham Rahal has spoken of his fondness for Rosenqvist but unless he plans to retire soon – which he certainly shouldn't from a competition perspective – or the team finds a way to wriggle out of a long-term contract with Jack Harvey, that also seems unlikely. Anything less than Andretti or Rahal Letterman Lanigan would be a step down for Rosenqvist, at least in the short term, and he might be better off taking McLaren's Formula E offer instead, even if the chances of that happening have decreased.
While the big teams are obviously more of a long shot for Lundqvist, they might be his best shot too, as the smaller ones appear to have a host of options who would pay more money to drive than Lundqvist would bring with the Lights prize money – if he gets it of course – but big teams may be able to bridge the gap from that prize to a full-season budget.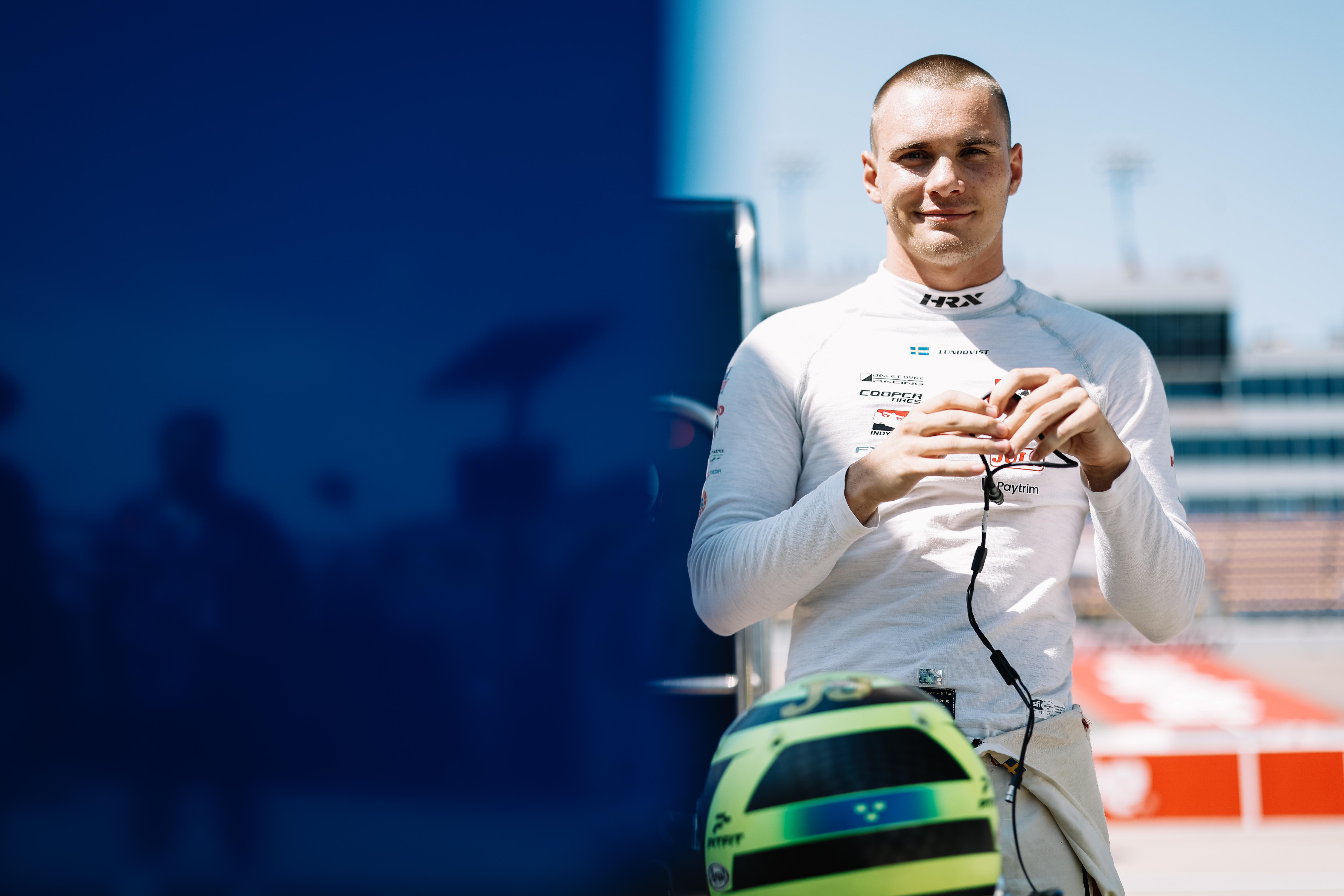 So there's still plenty to decide, but that's a whistle-stop tour through how Lundqvist might just be the biggest winner out of this year's silly season and how he fits into it all.
With Palou's court case likely providing the pulling of the pin from the grenade, it might be a month or two before this all really plays out.
But Lundqvist's a fun, under the radar player in this silliest of seasons, providing he can sew up the Indy Lights championship – which isn't won yet.