Five big crashes, 14 different leaders, 39 lead changes, a controversial finish and a first-time winner in Josef Newgarden created a fascinating 2023 Indianapolis 500.
As you may expect with a 200-lap race, there's a lot to unpack and many drivers that will be going home upset, perhaps more than those who leave pleased with the result they come away with.
The Race assesses the event's biggest winners and losers.
Winners
Chevrolet/Penske/Josef Newgarden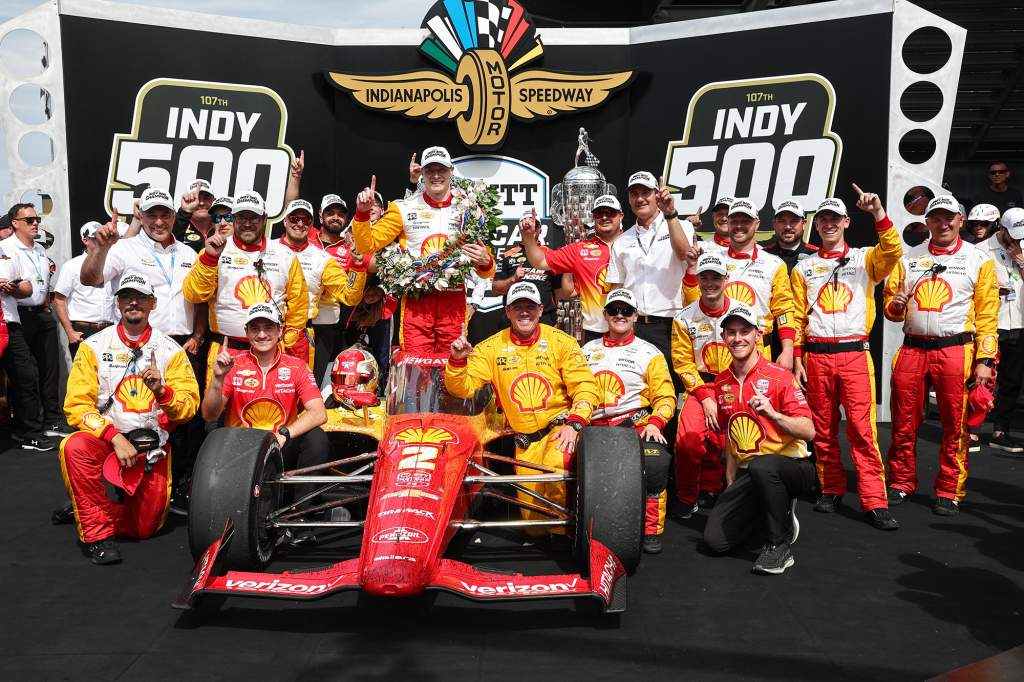 Where to start with this one? Penske ended a Indy 500 winless streak for itself and Chevrolet stretching back to 2019, notched its 19th win at the event and gave the Josef Newgarden car's main sponsor Shell the perfect Indy 500 debut for its new 100% renewable race fuel being used in IndyCar this year.
Newgarden gave himself, his family and his supporters the Indy 500 win that has been expected of him for so long, winning at the 12th attempt just like team-mate Will Power did.
He did it from 17th on the grid – the first time that's happened since 1998 – by gradually moving forward with aggressive moves and safe strategy, then a breathtaking Turn 3 overtake on Marcus Ericsson.
The race could have ended differently under yellow flags, but Newgarden's had his fair share of bad luck over the three years since his last title and deserved his break.
Alex Palou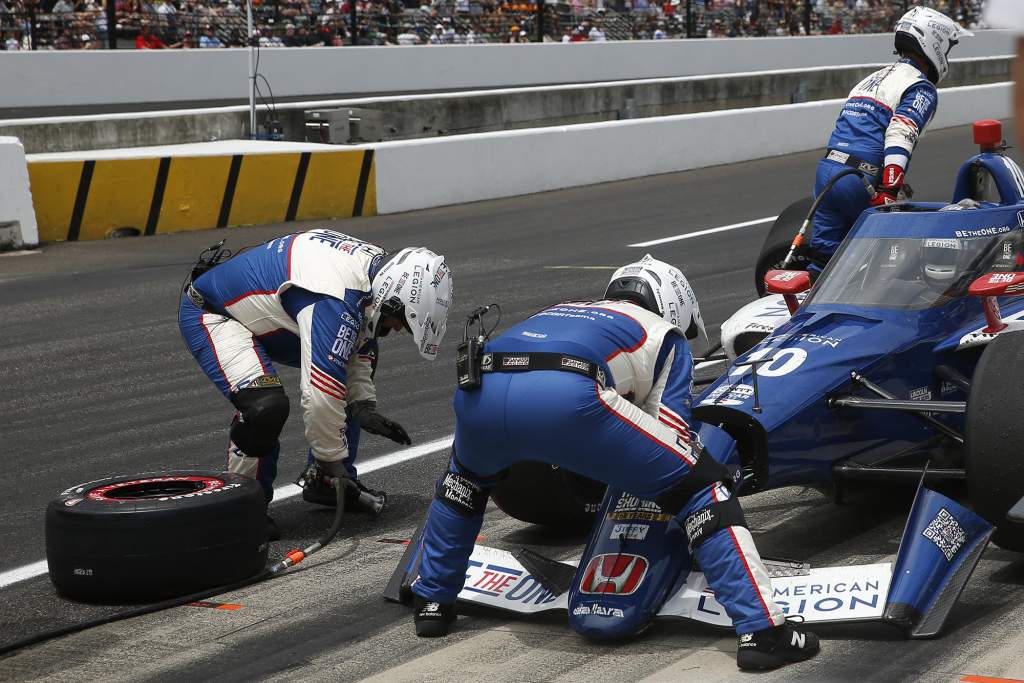 Finishing fourth from the pole isn't ideal but given what Alex Palou went through, it was a magnificent drive.
Like in 2022 when he ran out of fuel, having led for the early stages, Palou hit trouble but this time in the shape of Rinus VeeKay – who lost the rear of his car and speared Palou into the wall.
ALEX PALOU AND RINUS VEEKAY HAVE COME TOGETHER ON PIT LANE!

📺: @nbc and @peacock pic.twitter.com/KUsmQvHgug

— INDYCAR on NBC (@IndyCaronNBC) May 28, 2023
Palou then pitted for quick repairs and promptly drove from 22nd to 16th by the time pitstops started to happen, and cycled forward with great pit work to run in the top five at the end.
Given the alternative could have been his race ending in the wall, this comeback drive made sure he keeps the championship lead by 20 points over Ericsson, who only ended up two spots ahead.
Callum Ilott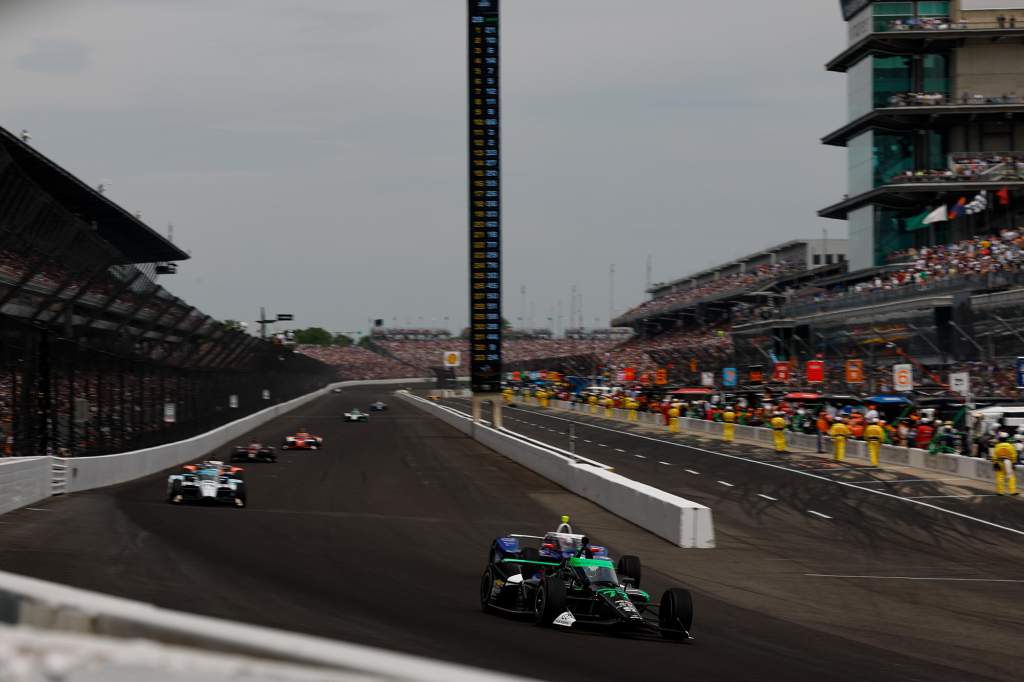 If you'd have told Callum Ilott he'd lead the Indy 500 a week and a bit ago he'd have probably laughed in your face.
Since the test in May, Ilott had been unsettled with his car and it was almost undriveable. The Juncos Hollinger Racing team had to make the tough call to switch cars very close to qualifying. He did just 11 laps in the back-up car before his qualifying run yet comfortably put his car in the show.
Ilott was fortunate to take the lead when he had pitted just as Sting Ray Robb had crashed, allowing him to stay out and cycle to the front of the field. He couldn't stay there but his rise up the field was "special" and given the month he'd had, 12th looked like a win.
Santino Ferrucci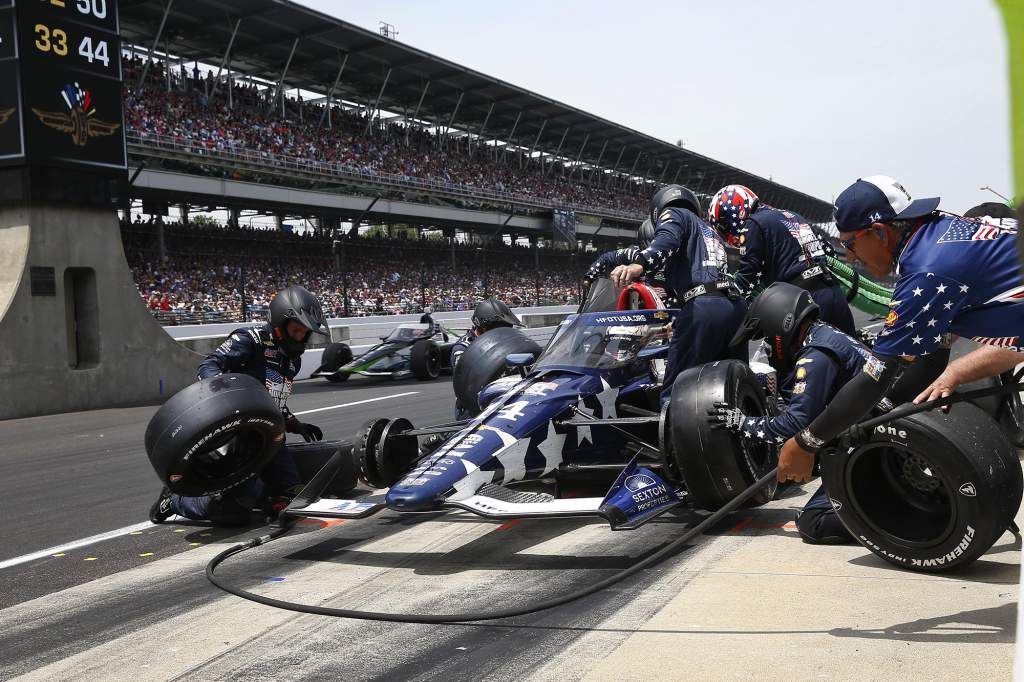 Santino Ferrucci had never previously started inside the top 15 at the Indy 500 but had finished in the top 10 in all five of his starts. He kept the latter run going on Sunday.
You could put him in the 'loser' category in the sense that he came so close to a victory, but the fact he was even there fighting for it in the first place is an enormous win for this AJ Foyt Racing team.
He raced hard and didn't budge, and earned his top three in the process. There's no doubt he's capable of winning this race and he's proved that to anybody watching.
Losers
Andretti Autosport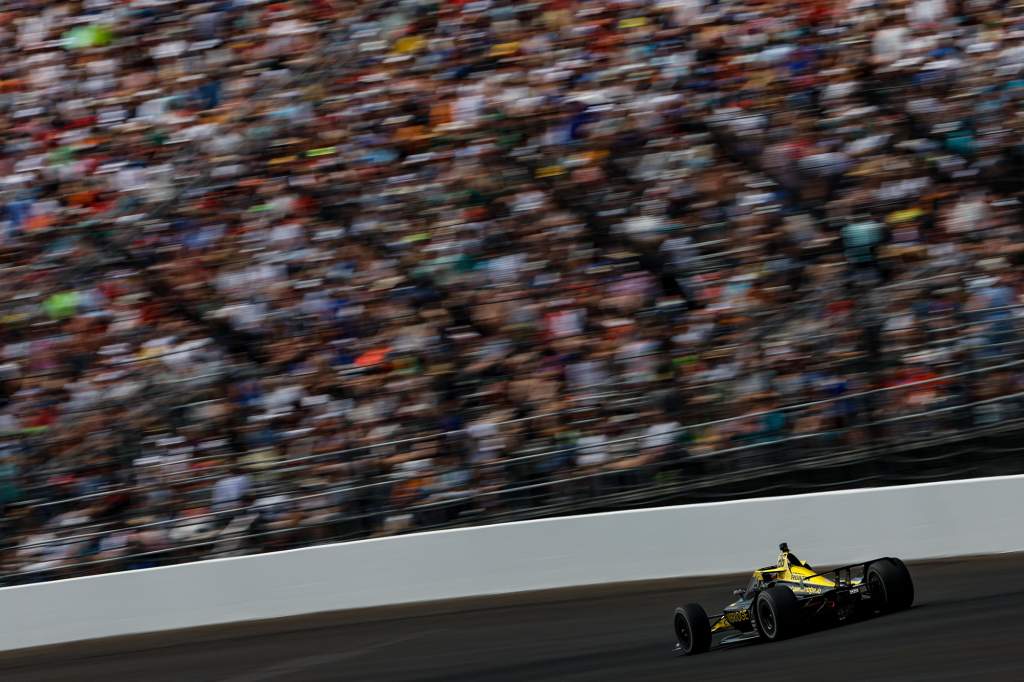 Its best car was caught out in a violent crash, its most famous driver was smashed into in the pitlane by a team-mate and then crashed, and its other cars finished 13th and 17th.
It was a tough day for a team with so much pace.
Kyle Kirkwood had the team's best car all month, but was caught up in Felix Rosenqvist's crash and was lucky to remain unscathed as his terrifying onboard shows. He was a net sixth at the time and looked really strong.
A scary incident involving @KKirkwoodRacing and @FRosenqvist on lap 185 of the Indianapolis 500.

Both drivers were seen and released.#INDYCAR // #Indy500 pic.twitter.com/Ohl4yFqrky

— NTT INDYCAR SERIES (@IndyCar) May 28, 2023
Colton Herta overshot his pit box and then was released directly into Romain Grosjean midway through the race, although Herta made the best of his recovery to drive all the way to ninth despite having to go to the back of the pack after the pit drama.
Grosjean crashed on track shortly after that pit incident.
Romain Grosjean is out! #Indy500

📺: @NBC and @Peacock pic.twitter.com/5IpvnJrABM

— INDYCAR on NBC (@IndyCaronNBC) May 28, 2023
Devlin DeFrancesco finished 13th for the team. Marco Andretti struggled all day to 17th.
There are positives in a way because despite qualifying relatively poorly Andretti could have won the race with Kirkwood or Herta – who drove up from 21st to the top five before his pit mishap – but the end product given it had at least two potentially race winning cars has to be disappointing.
Will Power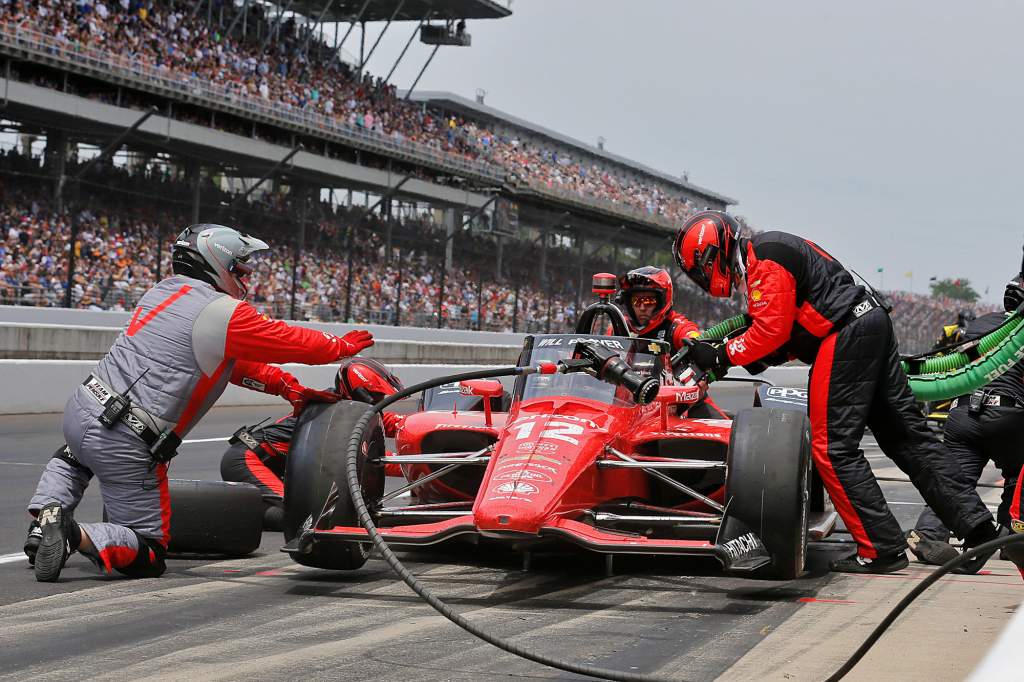 His team-mate won the race, so this has to go down as a disappointing one given Power started five places higher than Newgarden.
His day appeared cursed from near the start with a broken weight-jacker, and staying on top of the handling as a consequence was extremely difficult.
He hit the wall at Turn 2 which forced an off-strategy pitstop and he ended up five laps down.
Team-mate Scott McLaughlin had a similarly under-the-radar day. He was ahead of Newgarden for much of the opening part of the race as they progressed together but after his first stop he dropped behind and struggled to make gains from the 12th-14th area.
He hit the slowing Simon Pagenaud in an unavoidable incident which damaged his front wing, and IndyCar mandated he get it fixed under the red flag which meant he had to go to the back of the field. He raced back to from 23rd to 14th, where he had started, in a nice recovery.
The rookies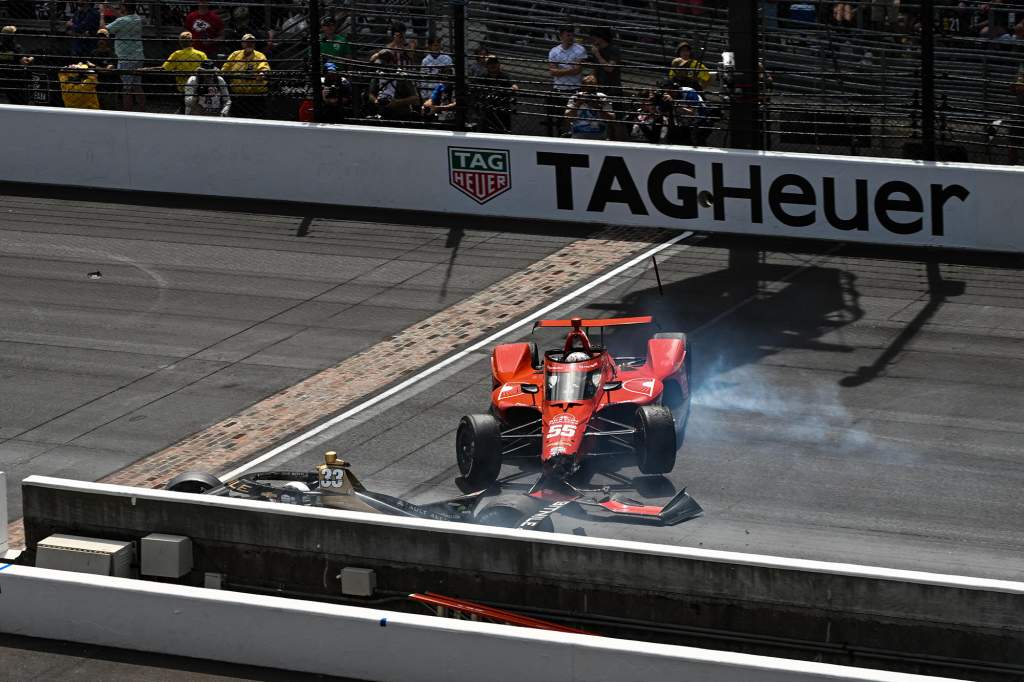 It was a pretty disastrous day for rookies in this race.
RC Enerson was the first to drop out of the race on lap 75 with an undiagnosed mechanical issue.
Then Robb crashed after 90 laps, and blamed Graham Rahal for not giving him enough room. It looked marginal.
Sting Ray Robb has been cleared and released after this incident. #Indy500

📺: @nbc and @peacock pic.twitter.com/CJFi570Xf8

— INDYCAR on NBC (@IndyCaronNBC) May 28, 2023
Agustin Canapino – who had cycled into the top three at one point on an alternate strategy – crashed out of what would have been a top-15 at the least. He had nowhere to go when McLaughlin was caught out by the field slowed down and hit Pagenaud into a spin that collected Canapino.
.@simonpagenaud and @smclaughlin93 come together on Lap 193.

Simon was seen and released following the incident.
 #INDYCAR // #Indy500 pic.twitter.com/6LZaNM9ivz

— NTT INDYCAR SERIES (@IndyCar) May 28, 2023
Benjamin Pedersen then was caught in a crash on the lap 195 restart, ending a day where he had fallen way back from his 11th-place starting spot for Foyt.
Canapino was probably the standout based on his lack of oval racing experience and how sensibly he made it through the field until a crash which wasn't his fault.
Arrow M
c

Laren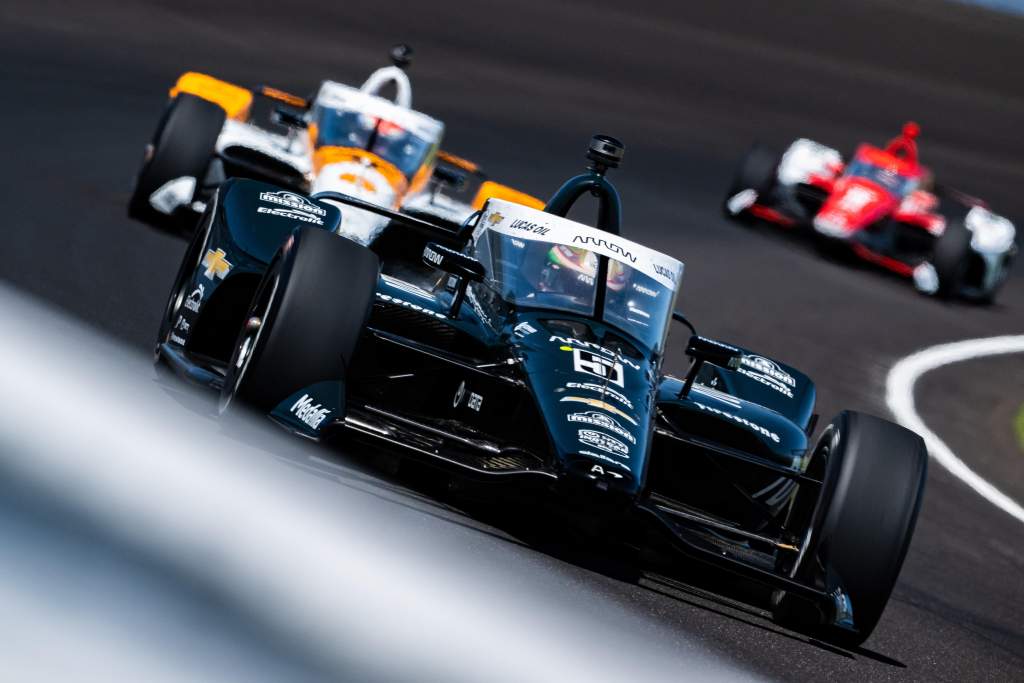 The team led 76 of the 200 laps by itself, but only had one driver in the top 10 as its race fell apart.
Rosenqvist crashed at Turn 3 with 17 laps to go and that triggered the Kirkwood incident. He'd led 33 laps in the race.
Everything seemed to be going Pato O'Ward's way when a caution saved him from a stop where the team hadn't got all his fuel in the car and he cycled back to the lead on fresher tyres than everybody else.
Then he also crashed at Turn 3, but this was after controversial contact with Ericsson. Ericsson called it close racing but O'Ward vowed he'd take Ericsson out with him next time.
Alexander Rossi had a typical 2023 drive where he stayed out of trouble and was rewarded with a fifth place. That was big after two disappointing 500s in a row.
Tony Kanaan was 17th after a tough race which also happened to be his last at the Indy 500.
Rossi was never the team's quickest car and finished fifth, so that tells you how big a miss this was. Encouraging pace, disappointing result.
Rinus VeeKay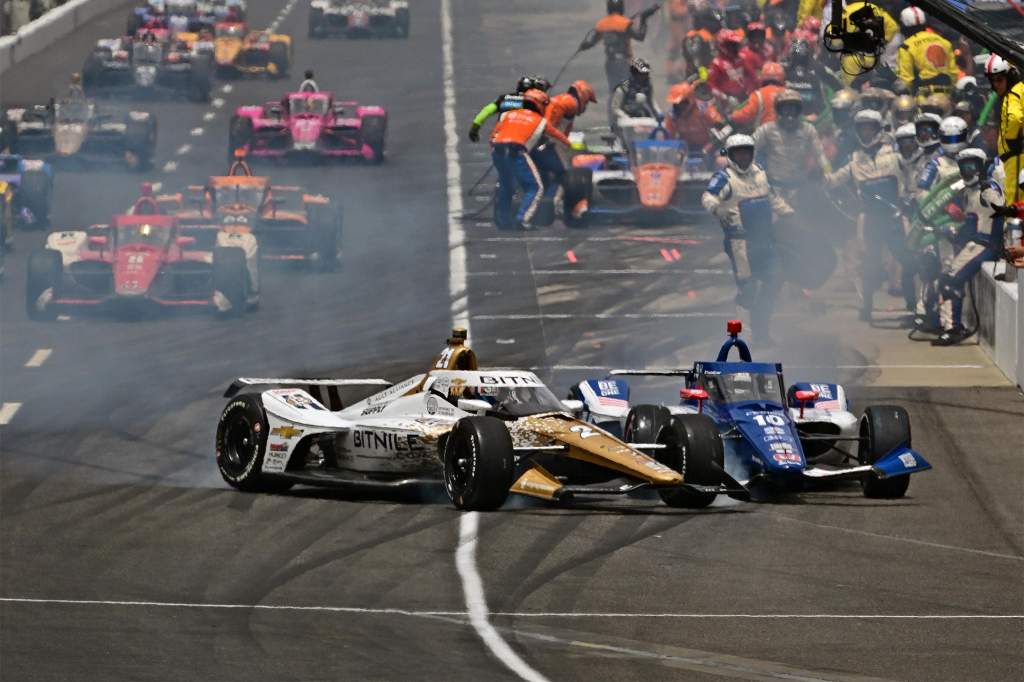 VeeKay led 24 laps but the drive-through penalty for hitting Palou sent him to the back and he had to work his way forward. For the fourth year in a row he qualified in the top four but couldn't deliver an equivalent result.
His fightback to 10th was impressive at least.
Conor Daly – as is usually the story – started further back than his Ed Carpenter Racing team-mate, but showed again that he is a solid pair of hands at the 500 with eighth, while Ed Carpenter had been a lap down before being involved in the Pedersen crash.