On the evidence of the first few rounds of the 2023 MotoGP season, there is a very good chance that someone in the field will achieve a significant MotoGP milestone before the year is out.
And, unless something unforeseeable happens, that someone will be one of two people – KTM's Jack Miller and Aprilia's Maverick Vinales.
The milestone in question is becoming the first rider to win races with three different manufacturers in the MotoGP era, which both Miller and Vinales are now just one away from doing.
Miller put a fundamental building block in place by winning in the wet during his Honda stint that otherwise offered no real opportunities to do something like that – and then naturally shored it up with wins as a Ducati works rider.
Vinales ended Suzuki's win drought in style, then proceeded to be an intermittent race winner in a reasonably fruitful but ultimately disappointing Yamaha tenure.
You might point out that there's a technicality in play here, and that the three-bikes milestone has already been checked off repeatedly, with the first rider to do so being the legendary Mike Hailwood.
---
Wins with three manufacturers in 500cc/MotoGP
Mike Hailwood – Norton (1), MV Agusta (28), Honda (8)
Randy Mamola – Suzuki (5), Honda (4), Yamaha (4)
Eddie Lawson – Yamaha (26), Honda (4), Yamaha (4)
Loris Capirossi – Yamaha (1), Honda (1), Ducati (7)
---
But while 500cc records are every bit as cherished and important as modern-day successes, there is a substantial enough distinction between the two eras to make a MotoGP-only milestone (which Capirossi just misses out on by virtue of his Yamaha win being in 500cc all the way back in 1996) valuable.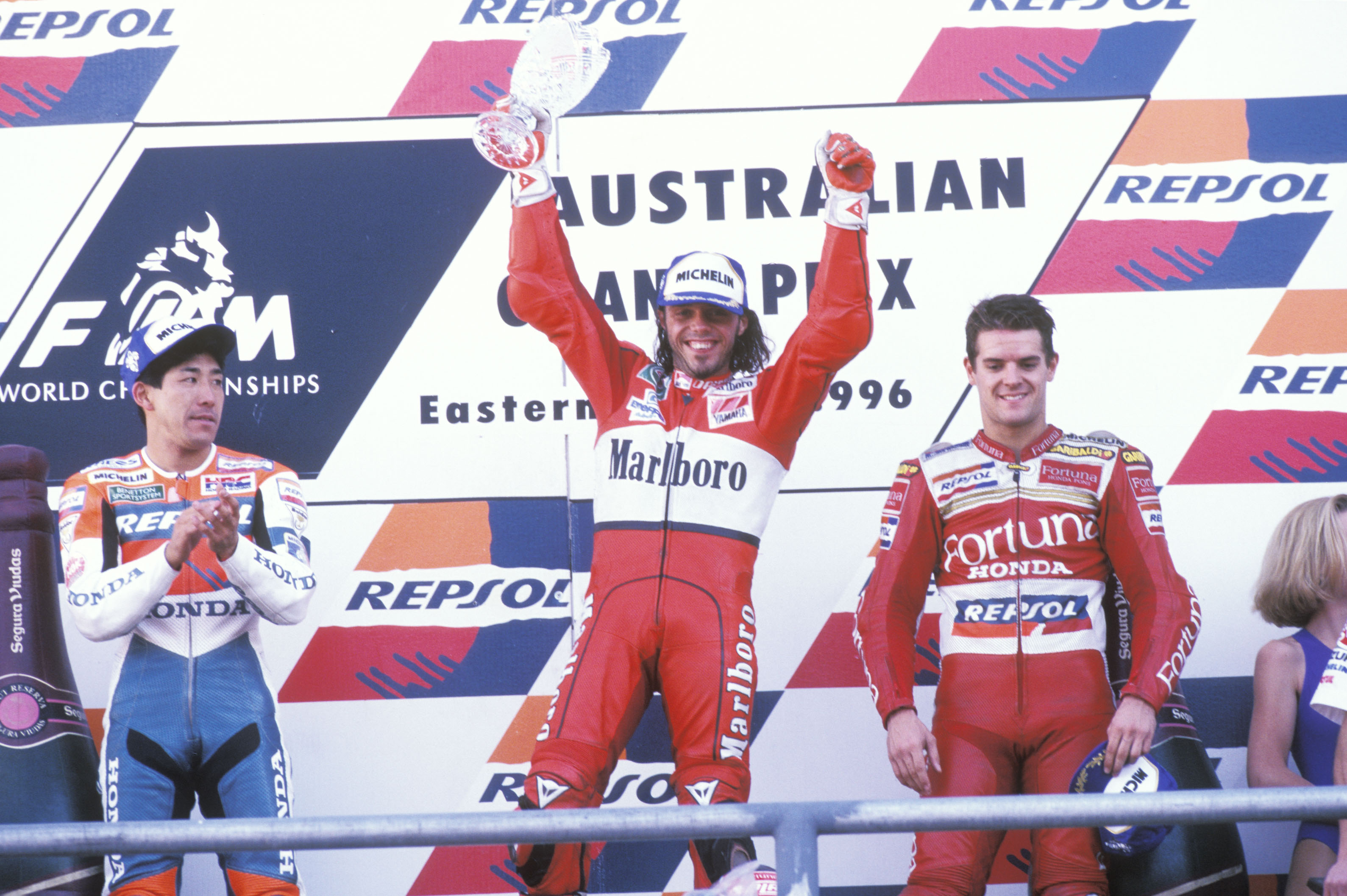 Some of the era's greatest talents ever could not do it despite getting the opportunity. Valentino Rossi missed out on a Ducati win to add to Honda and Yamaha triumphs. Ditto for his long-time rival Sete Gibernau. And Jorge Lorenzo won with Ducati and Yamaha, but came nowhere near with Honda.
To get it done today would be especially prestigious also because of the increased specialisation – yes, there are more properly competitive manufacturers than ever, but also little room for a learning curve. And swapping marques is a roll of the dice many riders are understandably reluctant to undertake, unless it is forced upon them.
But Miller and Vinales have both fitted in just the right category for this – obviously good enough to stick around, but not consistent or dominant enough not to bounce around. And both are prime contenders to win again.
Vinales looked like the obvious favourite to go three-for-three coming into the season, given his long Aprilia adaptation period, the fact he'd come close on multiple occasions in 2022 and the fact he's so reliable at actually staying on the bike.
And indeed, even as Miller led at Le Mans, Vinales arguably looked closer to the milestone in those moments – his race pace better, his progress through the field ominous – at least until he and Pecco Bagnaia failed to figure out how to share the available track at Garage Bleu.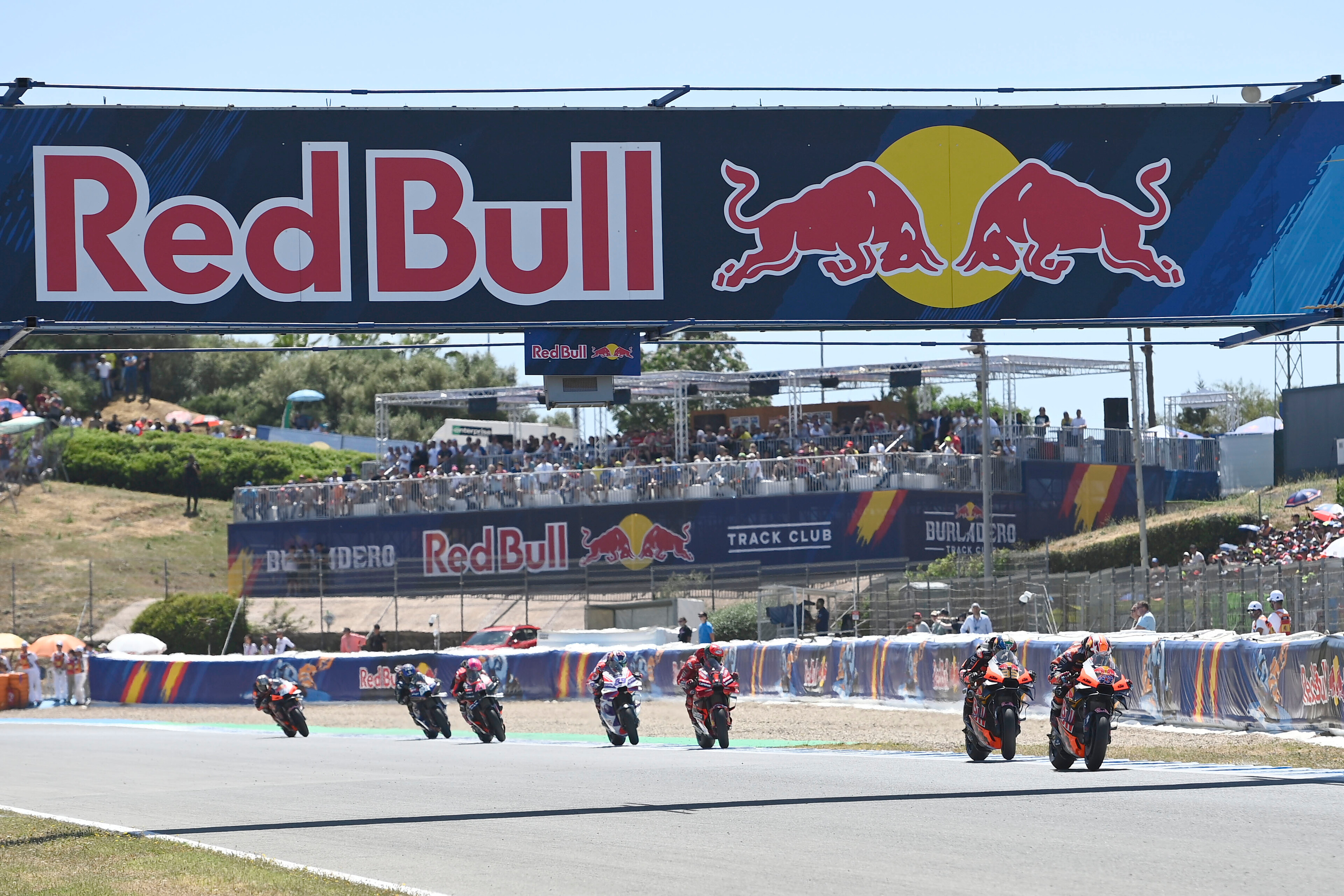 And yet, it is certainly undeniable – even completely obvious – that Miller looks much closer to beating Vinales to the honour than it would've seemed before the start of the year. He is qualifying better, crucially starting better, leading more laps, scoring more points. His adaptation on an RC16 that got the better of others in the past has been remarkably swift.
The prospect of getting another MotoGP win soon is clearly firmly on Miller's mind – it was already the target coming into Le Mans. "We are only five races in now, and I already have this feeling. I approach the weekend in that sort of mentality. I think we have a fantastic package underneath us now, and I think we definitely have the bike ready to fight [for wins] – whether or not the rider is is another question."
Le Mans ultimately suggested he's not quite there – but it's not far off.
Vinales is in an even more bullish frame of mind. "I expect to win races," he told MotoGP.com during the recent Aprilia All Stars event.
"This is my expectation, honestly. We are on a good level. Now it's time to shift, to go ahead and try to go for the victories. This is our target, our objective. The team understands, the team knows it. It's a matter of time to do it."
The RC16 has proven to be extremely versatile and adaptable this season so far, but the Aprilia RS-GP might have more peak performance at the venues that suit it. You might expect it to go quite well next time out at Mugello, although that's a venue Ducati has won four out of the last five at.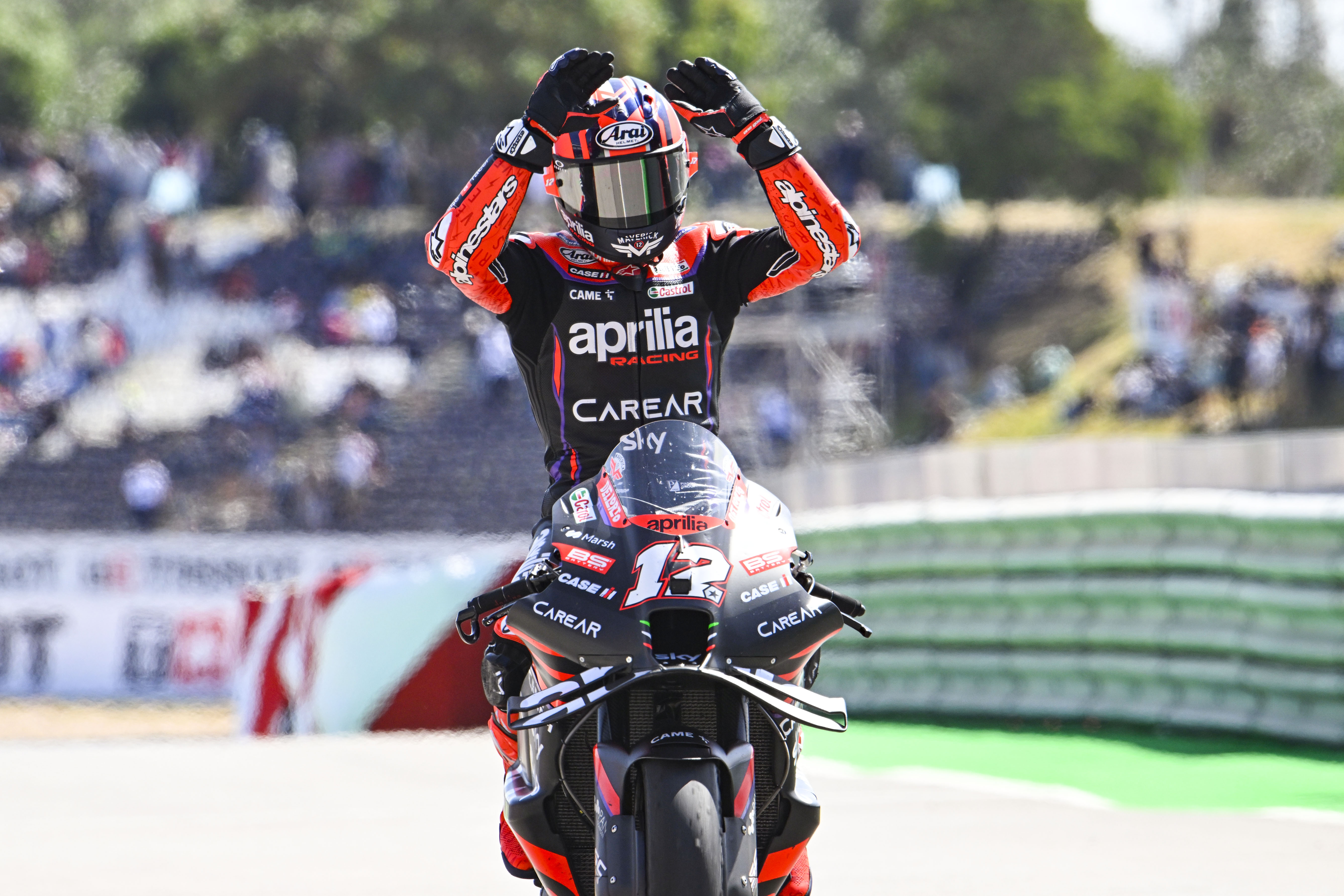 But obvious prime opportunities are coming very soon for Vinales in the one-two punch of Assen and Silverstone. If he doesn't get it done there, the advantage is probably with Miller, assuming Miller himself hasn't done it already.
There's also a fun bit of personal needle in the mix.
"This is MotoGP. Nobody's going to be half a season," Miller said earlier in 2023 about the timeframe for adapting to a new bike.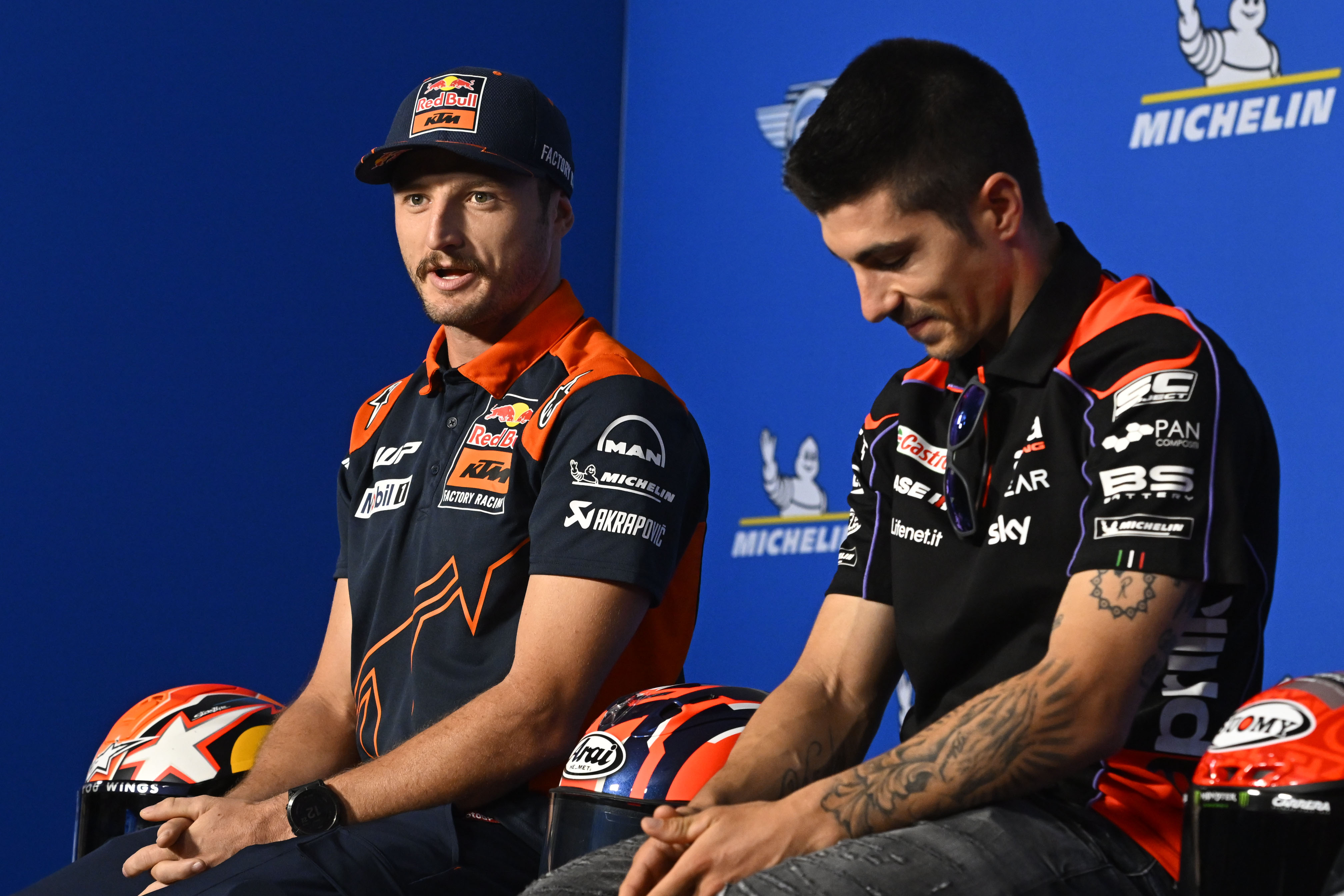 "Unless, you know, your name is Maverick Vinales.
"We don't get half a season. We've got to start pulling out results."
It would be probably all the sweeter for Miller if he can beat Vinales to the punch despite the latter's year-and-a-half head start at Aprilia.
Likewise, though he's largely stayed out of personal back-and-forths through his career, Vinales would surely get a kick out of being the first in this particular race.
Neither Miller/KTM nor Vinales/Aprilia are probably both quite ready to fight for the title – although both are plenty fast enough to hang around in the mix if it continues to be a more open championship race than expected.
But if not, it's all about the individual race-by-race accolades for now.
And while both of them will surely get more wins under their belts sooner or later, only one will get to bask in the full glory.