RNF Aprilia boss Razlan Razali has claimed in an exclusive conversation with The Race that MotoGP organisers told him to field the injured Raul Fernandez at the French Grand Prix despite the Spanish racer's continuing recovery from surgery, even knowing that he would not be able to complete the weekend.
MotoGP promoter Dorna has denied that claim.
The series' rules state that a rider declared medically unfit must be replaced within 10 days of their injury, a situation that the team is well aware of given the multiple injuries that Fernandez's team-mate Miguel Oliveira has already sustained in 2023.
With Oliveira already sidelined for Le Mans after his contact with Fabio Quartararo at the Spanish Grand Prix two weeks prior, it mean that Aprilia's dedicated stand-in racer, test rider Lorenzo Savadori, was already set to race at the event when Fernandez underwent an arm pump alleviation operation following the Jerez race.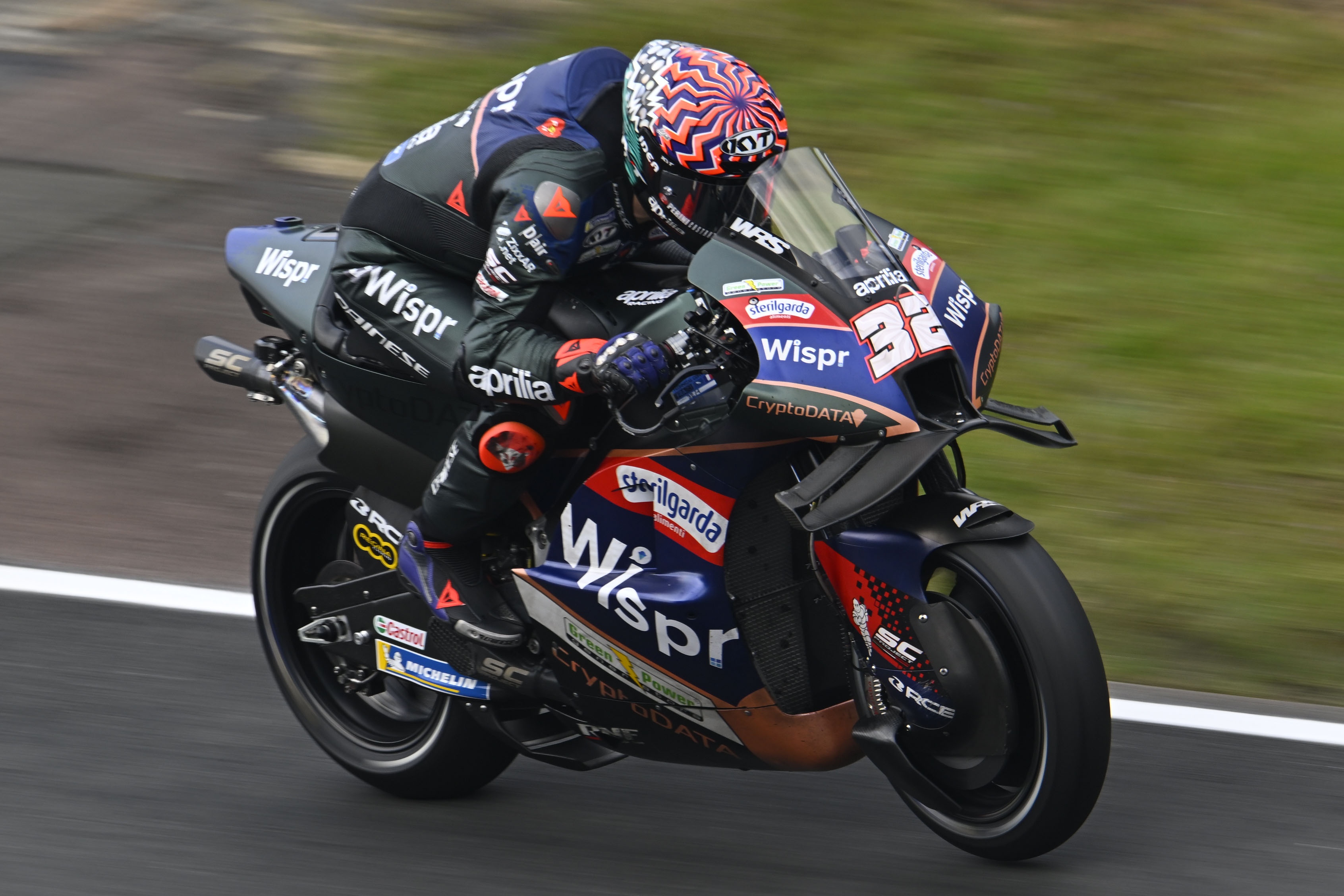 Originally expected to be a relatively minor surgery, it turned out to be a more significant operation when the full extent of his issues was diagnosed – and it meant that while he was able to pass a fitness test ahead of the Le Mans race, he wasn't able to successfully ride a MotoGP bike, dropping out after a total of three laps in first practice.
Team principal Razali said that had been anticipated even when Fernandez started the weekend – but he claimed there was advice to hit the track anyway to avoid a fine from the International Race Team Association.
"In all honesty, I must give him [Fernandez] credit because he came and did a couple of laps because of the team, because of the situation that we're in with IRTA," Razali told The Race at Le Mans. "Otherwise, he didn't want to risk it and I have to give him that, to come and do it for the team, and we knew he wasn't going to do it [actually race].
"I hope that this is a one-off. It's something that we've never went through before, and even they advised us, 'Look, Razlan, put him on for one or two laps, and that's it'. But that's not great for the sport. The nature of the sport, to allow reserve riders… of course, cost is one thing, but how do we allow that rider to be ready?"
However, that claim was refuted by the series promoter when approached with Razali's comments by The Race, with a spokesperson for Dorna (which covers press inquiries for IRTA) adamant that the RNF team wasn't forced to field Fernandez at Le Mans.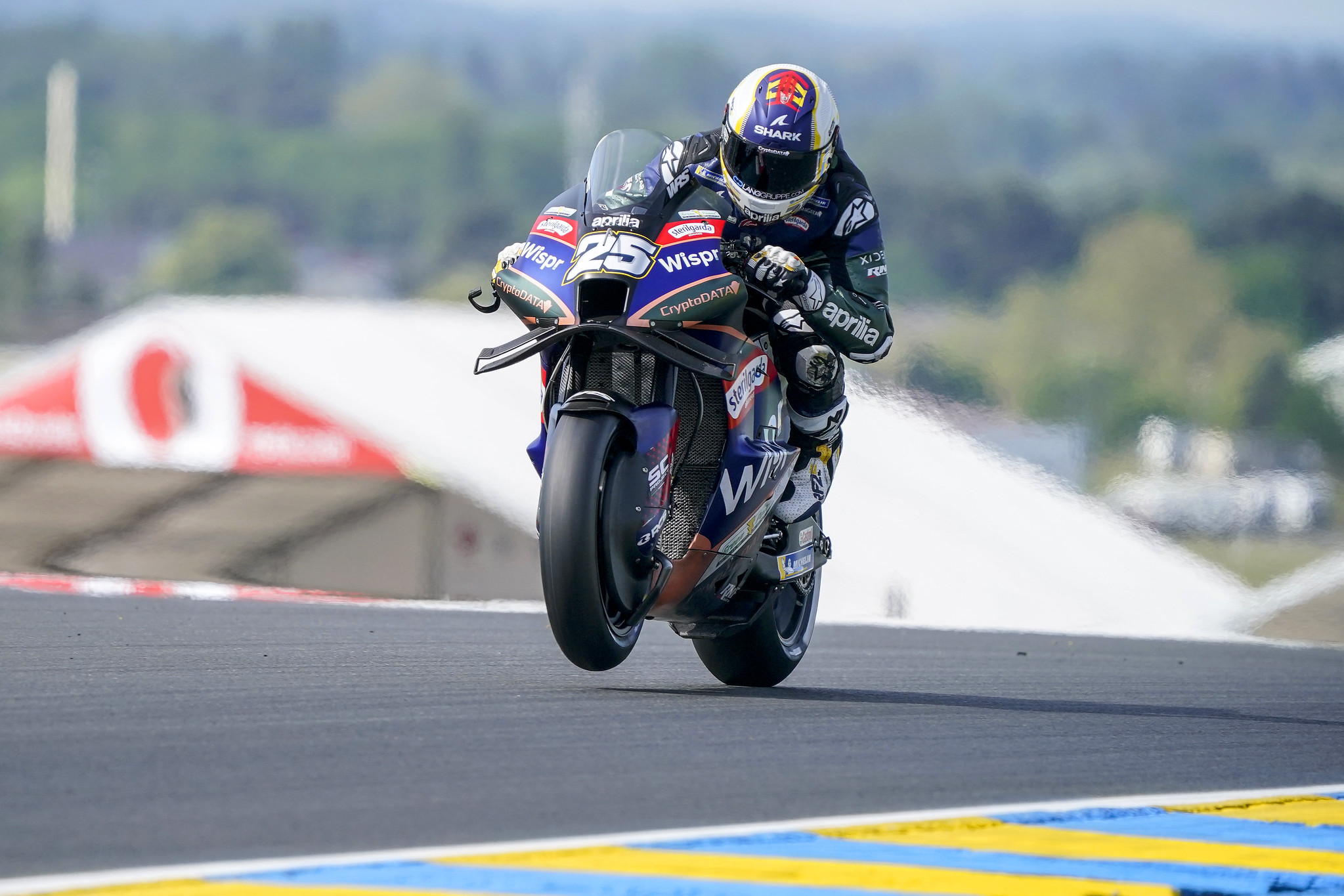 "IRTA did not force the team to have the rider participate," the spokesperson told The Race. "Furthermore, I feel that there is some context needed.
"First of all, and because it is a controversial topic lately, I feel that it is important to clarify that medical assessments are and must continue to be completely independent to any commercial or disciplinary matters.
"That is, riders are declared fit or unfit solely by the chief medical officer based on their medical condition to compete. This assessment will include evaluations as, is the rider physically fit as per the medical code [recovery from injury, time from concussion, anaesthesia, surgery or other], is the rider a danger to himself or others [both mental and physical condition]?
"Never has a rider been forced to race, by the medical officials or by the championship.
"If the rider is physically capable of riding the motorcycle and mentally judged as fit, then it is the rider himself/herself that must take the final decision and of course there is a subjective part of it for the rider, in terms of pain and risk, and how important that specific race is. This happens in all sports.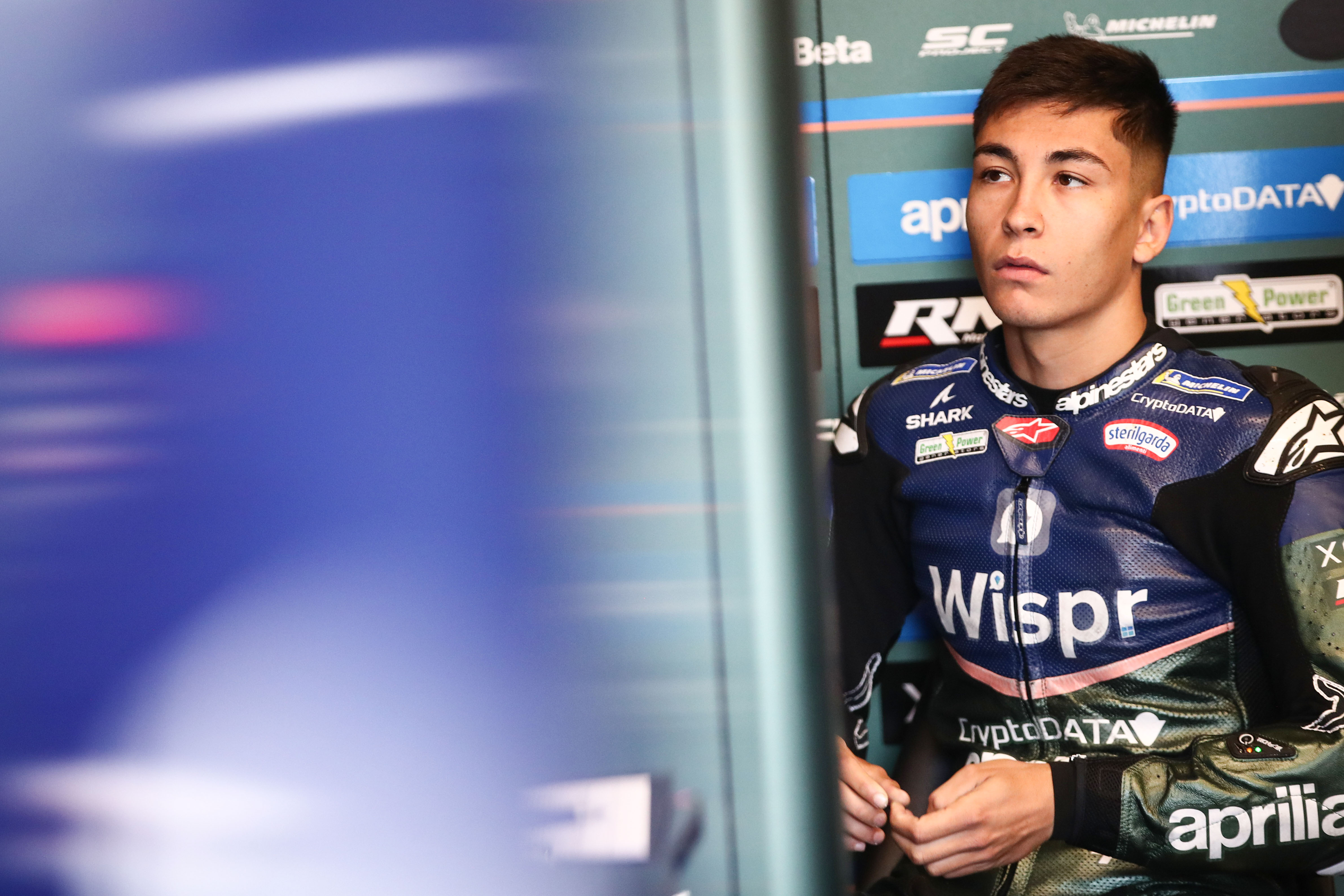 "If a hampered rider, with pain, [but physically and mentally fit] raced in an event where he only needed one point to secure the title, would the same rider in the same condition do it in another circumstance with little or nothing to gain? I don't know, it's their decision, their risk assessment.
"On another hand, there are contractual obligations from the teams with IRTA, one of those is their obligation to substitute their contracted rider in case of injury. For MotoGP-class teams this is an obligation within 10 days of the injury.
"I don't think that the reasoning of this rule needs more explaining and I simply guess it was difficult for them to look for two substitute riders and trying out with Raul was the easiest fix. IRTA didn't oblige the rider to participate."
Regardless of what happened at Le Mans, though, the incident has prompted Razali to suggest one thing amid MotoGP's busiest-ever season thanks to a cramped calendar and the addition of sprint races at every round: that it might be time for even the series' satellite teams to copy F1's reserve driver model.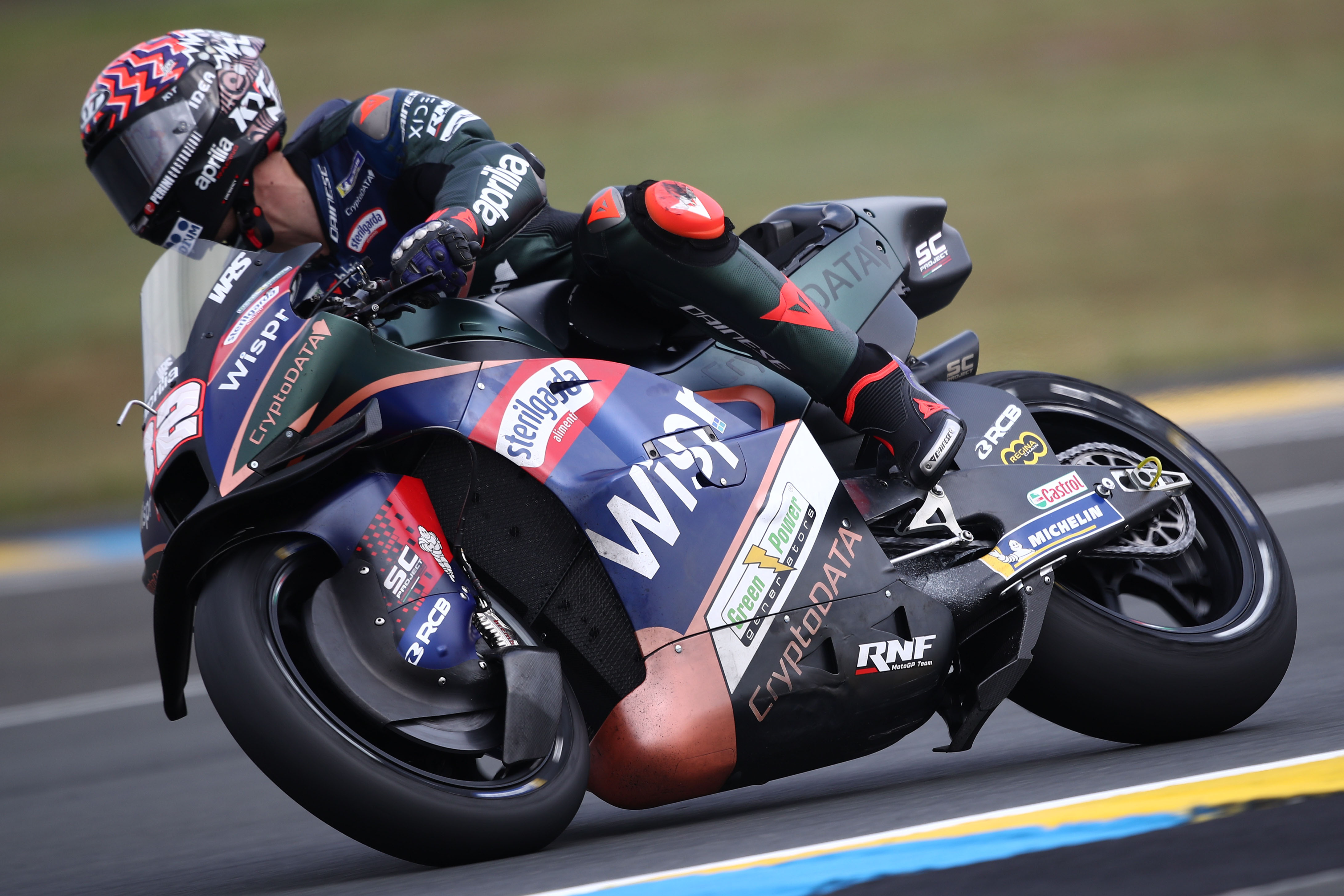 "Number one," Razali said, "if both riders are injured again then we're screwed. Yes, we will have Lorenzo; we'll have no choice. But with Raul, we're confident that with three weeks of recovery and three weeks of rest, he should be fully fit in Mugello and his problems won't be a distraction for him and he can really focus and have no excuses.
"But this thing about reserve riders, if you compare to F1, isn't as simple. Even if you have a reserve rider, you need to have them to continue to get on the bike. Normally that's the test rider, but I heard that even there was one year that Tech3 had a reserve rider for a full season on standby, just in case.
"It's too early to say right now, but based on what we're going through we might need a proper reserve rider.
"With the format that we have now, there's no longer any free practice. For Formula 1, FP1 is usually given to a reserve driver, and these reserve riders are normally junior drivers not former MotoGP racers.
"It needs a little bit more thinking behind it, whether we need it, how we can do it. Right now, we have that feeling because of what we're going through this weekend. I hope it's a one-off, but if it happens again? S***."
And unfortunately the prospect of fielding a stand-in, presumably Savadori again, is something that Razali may have to consider in the not too distant future once more – with Oliveira's fitness to ride at Mugello in two weeks' time far from certain following on from the arm injury that he sustained in Jerez.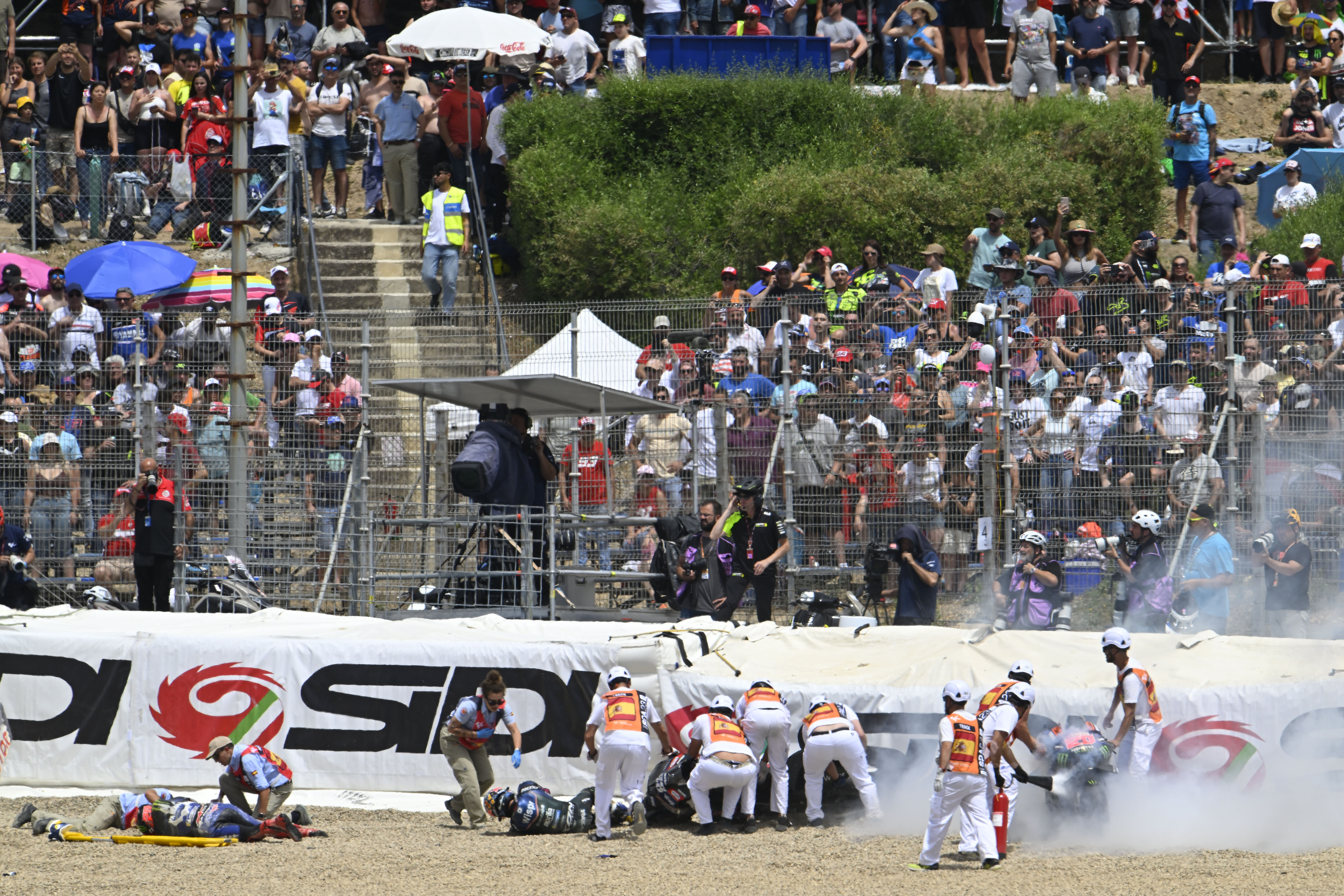 "Every week he updates us and he's getting better," Razali added at Le Mans. "We feel like it will get better, like in any normal situation, in everyday life – until you get on a bike and you put a lot of stress on your body. Then you'll know whether you're going to be 100% fit or not.
"This shoulder injury is quite a serious one, because it's a fracture, and we can see with shoulders that all the MotoGP riders, unless you're operated on, need three or four months to make a full recovery.
"He [Oliveira] doesn't want that, he wants to let the natural healing process happen, but we will never know until he attempts to ride a production bike. And even then on a MotoGP bike you never really know.
"What we understand about the injury, what Wilco [team manager Wilco Zeelenberg] understands from talking to all the other guys, until he gets on the bike we won't really know if he can do that. Until then, Mugello could be a question mark as well."
This was corroborated by Oliveira more recently as he embarked on a demo run in an Aprilia All Stars event at Misano last week.
"The shoulder is something that is not easy to recover but we are doing the best we can, together with the physio at home, to put the shoulder back in a good performance place," Oliveira told MotoGP.com.
"Today, I did a couple of laps on the MotoGP [bike], just for the fans, no pushing – but I still feel very uncomfortable on the bike. I don't know if I'll be able to race at Mugello, but I'll wait until the GP week to see if I can race or not."