When it comes to MotoGP rider contract extensions, three years is definitely not the span that first comes to mind. Satellite riders are usually on one-year commitments, factory contracts tend to run in two-year cycles. When a factory chooses to deviate from those cycles, it's either a 'prove it' one-year deal or a 'you're Marc Marquez so here's all the world's money' four-year deal.
But this Monday Ducati unveiled just that, a three-year contract, for a rider – its test rider, Michele Pirro. That obviously makes it less unusual, but the new deal running through 2026 will take Pirro to age 40. And it's not like he's just a tester, hidden away from the spotlight.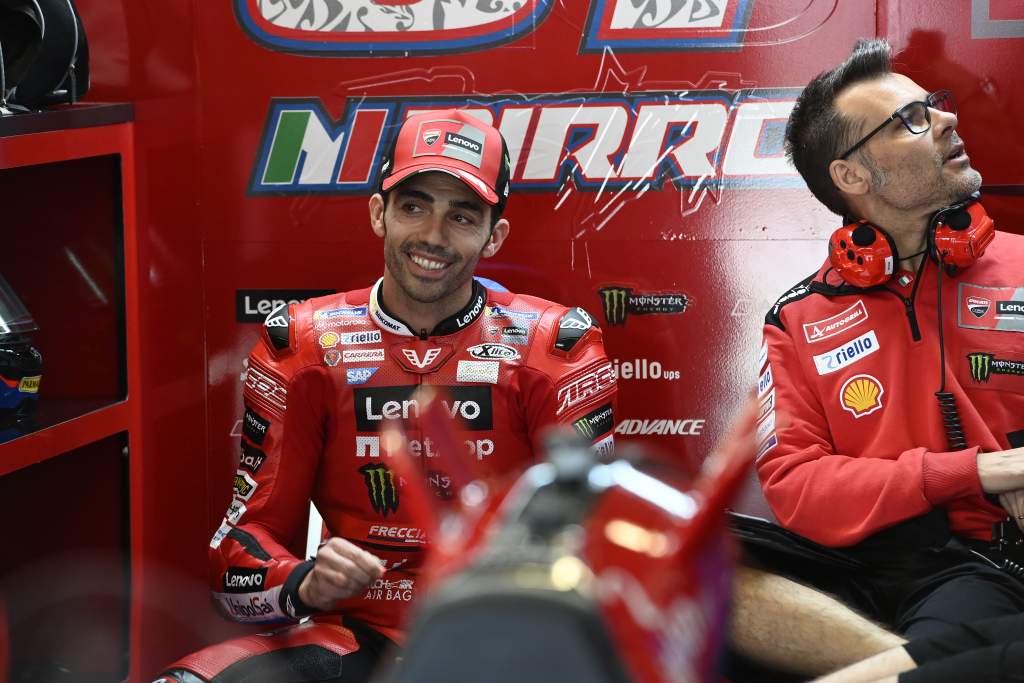 Andrea Iannone ended Ducati's long winless run. Andrea Dovizioso mounted a paradigm-shifting title push. Pecco Bagnaia brought it home. They're all iconic riders of this Ducati era. In terms of being quintessentially Ducati, Pirro may have them all beat – he arrived at the nadir and, at Ducati's very peak, there he is still, an integral cog of Ducati's Gigi Dall'Igna revolution that took the Desmosedici from 'no thanks' to 'yes please' in virtually every rider's eyes.
Pirro's full-time MotoGP career ended with a single CRT season in 2012. The year after he came in as Ducati's tester, the marque just coming off of its humiliating two-year dalliance with Valentino Rossi.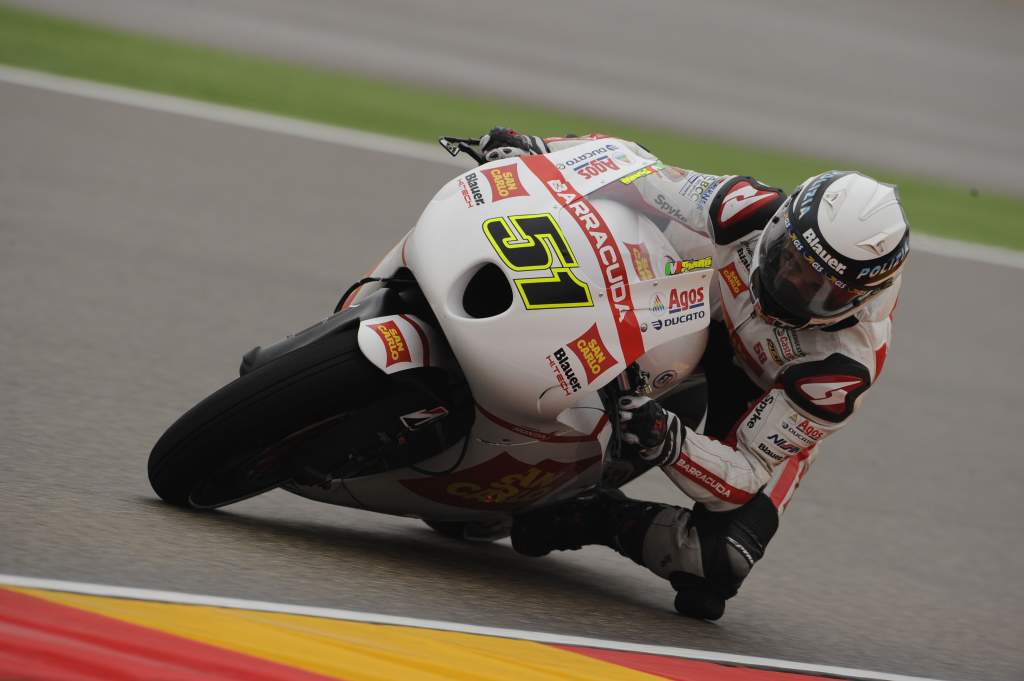 From that year, he got at least one MotoGP start every given season, either through regular wildcard outings at Mugello and Misano or as injury stand-in for whomever within Ducati's ranks. And those starts often bore considerable competitive fruit, too. Sixteen top-10 finishes, two of them top-fives, and an average points haul of just over four points per race, dragged down in recent years by the fact MotoGP competition has become a lot less welcoming for wildcards.
But also in recent years the Desmosedici, being developed with his consistent input, has properly blossomed and is now virtually nailed on to win the constructors' title every year – and not just because there are so many Desmosedicis on the grid (which by itself is also a reflection of how good and attractive the bike is even in year-old spec).
All of that, in the meantime, has been dovetailed by Pirro with a seven-title run in Italian Superbikes for Ducati – in a series where he's racked up a brutal 61 wins and counting.
"Pirro started his work as a test rider 11 years ago, so no other rider knows our Desmosedici GP as well as he does," said Dall'Igna in Ducati's announcement of Pirro's renewal.
"It is also thanks to his valuable contribution that we have been able to make our bike as competitive as it is today."
"I arrived here in 2013, probably during the most difficult years for Ducati Corse, but now I am also experiencing the best ones for the company," said Pirro.
"I am very proud of what we have done together."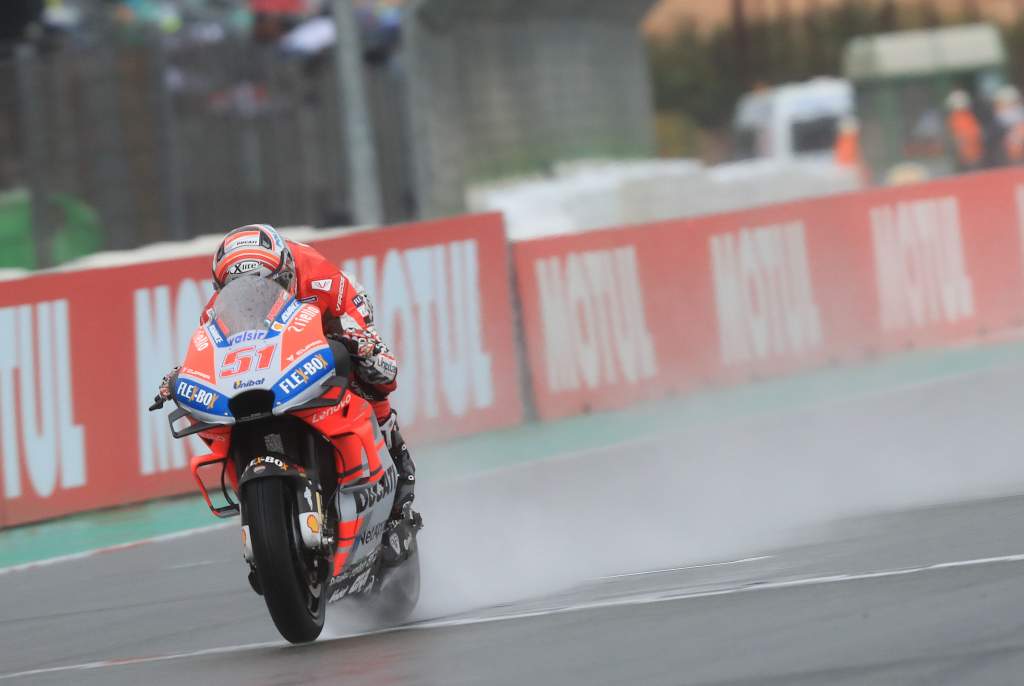 It's hard to envision Pirro continuing in the same capacity beyond this new deal, and Ducati would be smart to start properly assessing a succession plan – like KTM has been doing very effectively with its affable ever-present Mika Kallio, still officially a tester but clearly winding down in that role at age 40 and focusing on other areas like rider development.
But the profile of a MotoGP test rider seems to have gone up a notch. Dani Pedrosa, despite only infrequent wildcards, has in some ways almost become the face of KTM's rise to premier-class prominence, and the riders who once fought with him at the front in MotoGP – Stefan Bradl and Cal Crutchlow – will have big roles to play in getting Honda and Yamaha respectively out of their current slumps.
Pirro doesn't have those riders' MotoGP CV, but he is a bona fide superstar in his own right. And when the chapter is inevitably closed on the current era of Ducati's dominance, he will be there, recorded as one of its principal protagonists.