When Ducati announced before the 2022 season had even started that it had renewed Pecco Bagnaia's deal for another two years, it was one of the least surprising pieces of contract news. The Italian had finished the 2021 season in stellar form, winning four of the final six races, and looked set to start the new one as the title favourite, meaning that the deal was an easy decision to make for both parties.
But things have changed dramatically since then – and not necessarily for the better for Bagnaia and Ducati after a very rocky start to the new year. Seven races into the season, he's in seventh in the championship, nearly 50 points behind championship leader Fabio Quartararo and now with two crashes on his record.
Meanwhile, other Ducati riders are having a much better time. Three of those seven races have been won by third-tier satellite rider Enea Bastianini, who now sits third in the championship and some 38 points in front of Bagnaia, after an unexpected but truly exceptional start to 2022 for the Gresini Racing rider on a year-old machine.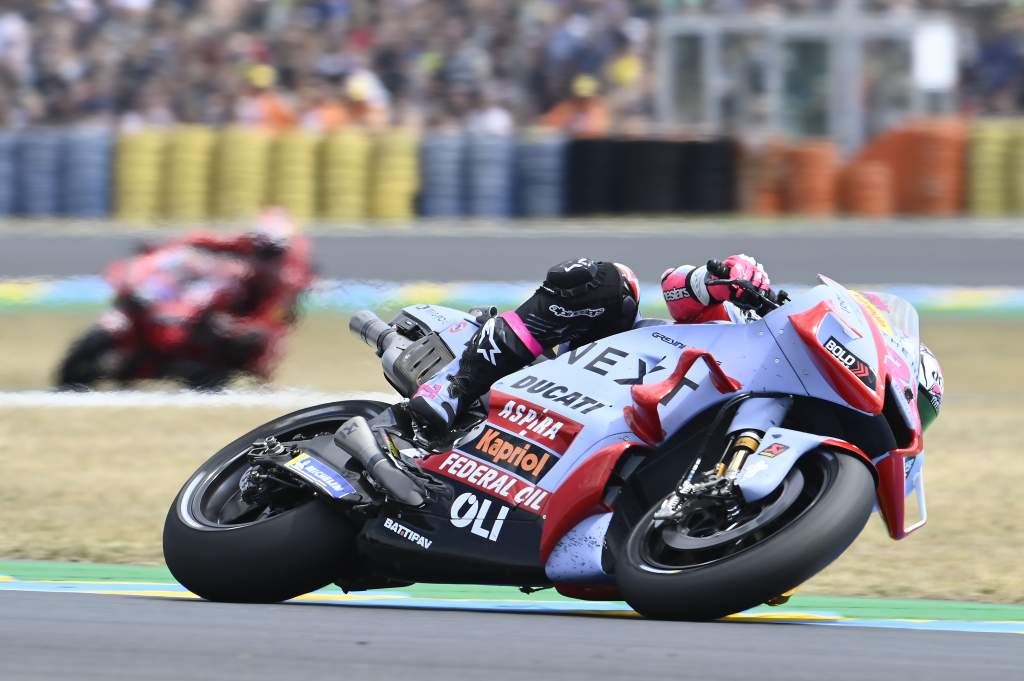 And while it's been assumed that Bagnaia will have a new team-mate for 2023 and beyond, his current one is doing plenty to give Ducati some headaches, with Jack Miller now fifth in the title race and also outscoring Bagnaia. Even Johann Zarco, riding for Pramac Racing, is ahead of Bagnaia in sixth, albeit by only six points.
In fact, across the works team and Pramac, the only rider really having a worse year than Bagnaia so far is Spaniard Jorge Martin – the man who was tipped by many to be the natural replacement for Miller but who is a very distant 15th after a crash-strewn start to the season that has seen him finish only two races in the points.
All of which, when considered as a single storyline narrating Ducati's future plans, begs the question: did the Italian brand move too early in securing Bagnaia's services for next year?
That's not to say that there's anything to make us believe that Ducati and Bagnaia wouldn't have ended up together in any circumstance. The five-time race winner is loved by the team, is a proven race winner, fought for the title in 2021 and, importantly for an Italian marque, carries the right passport and speaks the right language.
But his early contract means that one half of Ducati's factory seats is already off the market – and there are at least three contenders for the remaining one, as Bastianini, Miller and Martin all vie for the spot in what is already starting to become a rather bitter internal struggle, as evidenced by Bastianini's comments last weekend suggesting that Bagnaia wants Miller as the easiest team-mate to beat.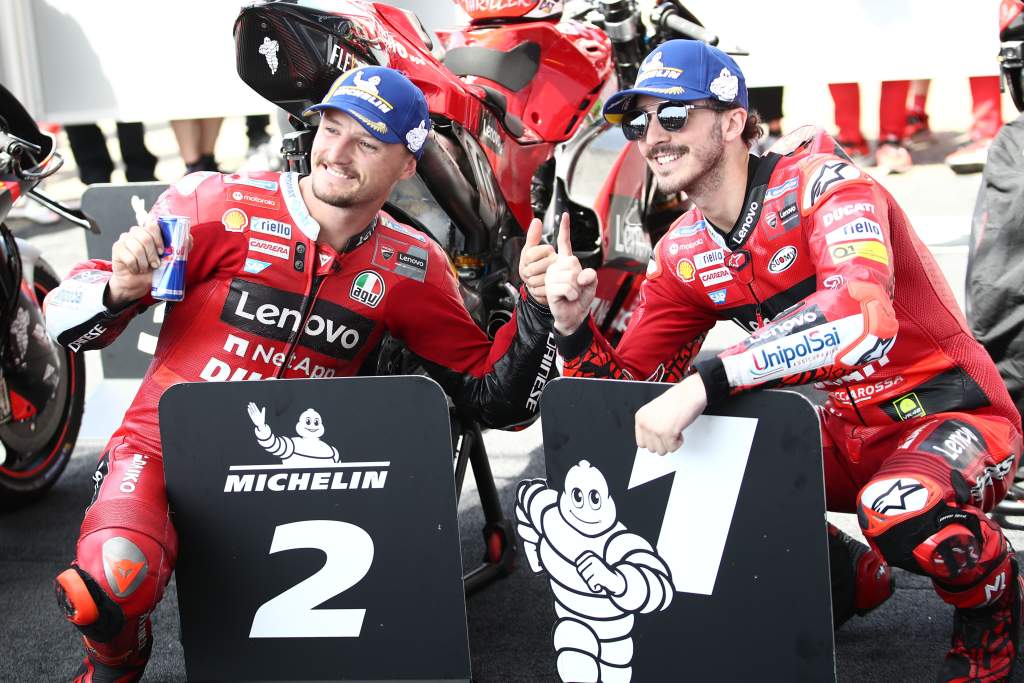 There's arguments to be made for and against all three, too. Miller has the experience with the team and bike, and (as Bagnaia said) a great working relationship with Ducati's appointed number one rider. However, he's also had seven years in MotoGP (four of them on a Ducati) and has shown that he's unable to consistently remain a title fighter.
Bastianini has had an incredible start to the year, racking up more wins than anyone else and making the factory riders look distinctly average, especially in the closing stages of races.
Yet, he's doing it on a year-old bike that has the full benefit of 2021's development work by Miller and Bagnaia, and hasn't had to work on making the troublesome new Desmosedici GP22 any better this year.
Martin, meanwhile, is still widely acknowledged as one of the sport's biggest rising stars, with a ton of talent that he needs to learn how to more consistently apply. But he's struggled to do that this year, and his crash record counts against him.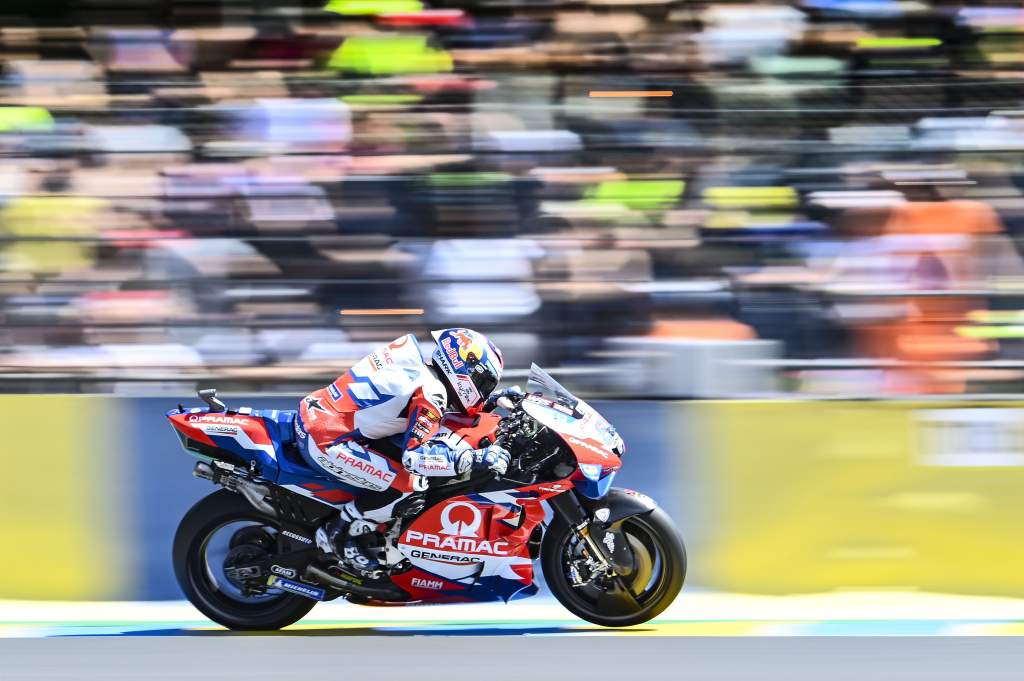 It's not the worst possible scenario to be in if you're Ducati, of course, with a ton of top talent already contracted to it and all competing to ride for it again next year – but the fact that only one space remains in the factory team does create something of a bottleneck.
And you can't help but feel like it would be a little easier for Ducati to negotiate the best deals for itself and all its superstars had it given itself a little more freedom to manoeuvre.