Three-time MotoGP champion Jorge Lorenzo will embark on a campaign in the Porsche Carrera Cup Italy in 2022, signalling a full-time switch to four-wheeled competition.
Yamaha legend Lorenzo, who retired from MotoGP at the end of 2019 after a fruitless, injury-ravaged single season at Honda, will race for the Q8 Hi Perform Team – operated by the Team Ghinzani Arco outfit founded by ex-F1 driver Piercarlo Ghinzani.
"A new and exciting stage of my life begins," Lorenzo wrote on social media. "I want to thank the Q8 Hi Perform team for welcoming me and choosing me as an official driver for the Porsche Carrera Cup Italy.
"We are a strong, united and ambitious team and I am eager to get involved and prove that I can also be competitive on four wheels."
Lorenzo effectively follows in the footsteps of former arch-rival Valentino Rossi, who has made his full-time switch to GT racing this season.
Like Rossi, Lorenzo dabbled in four-wheeled racing during his MotoGP career, with outings in the 24 Hours of Barcelona (where he was a class winner) and the Abu Dhabi-based Gulf 12 Hours. He also tested a first-generation GP2 car in 2012 and a Mercedes F1 car in 2016.
The single-make Porsche Carrera Cup Italy has been part of the manufacturer's impressive stable of regional championships since 2007. Among its champions are drivers such as Matteo Cairoli and Alessio Rovera, who have used it as a springboard to their current World Endurance Championship GT drives.
Sometime World Touring Car Championship racer Alberto Cerqui was its champion last year, driving for the same Q8 Hi Perform Team that Lorenzo will represent.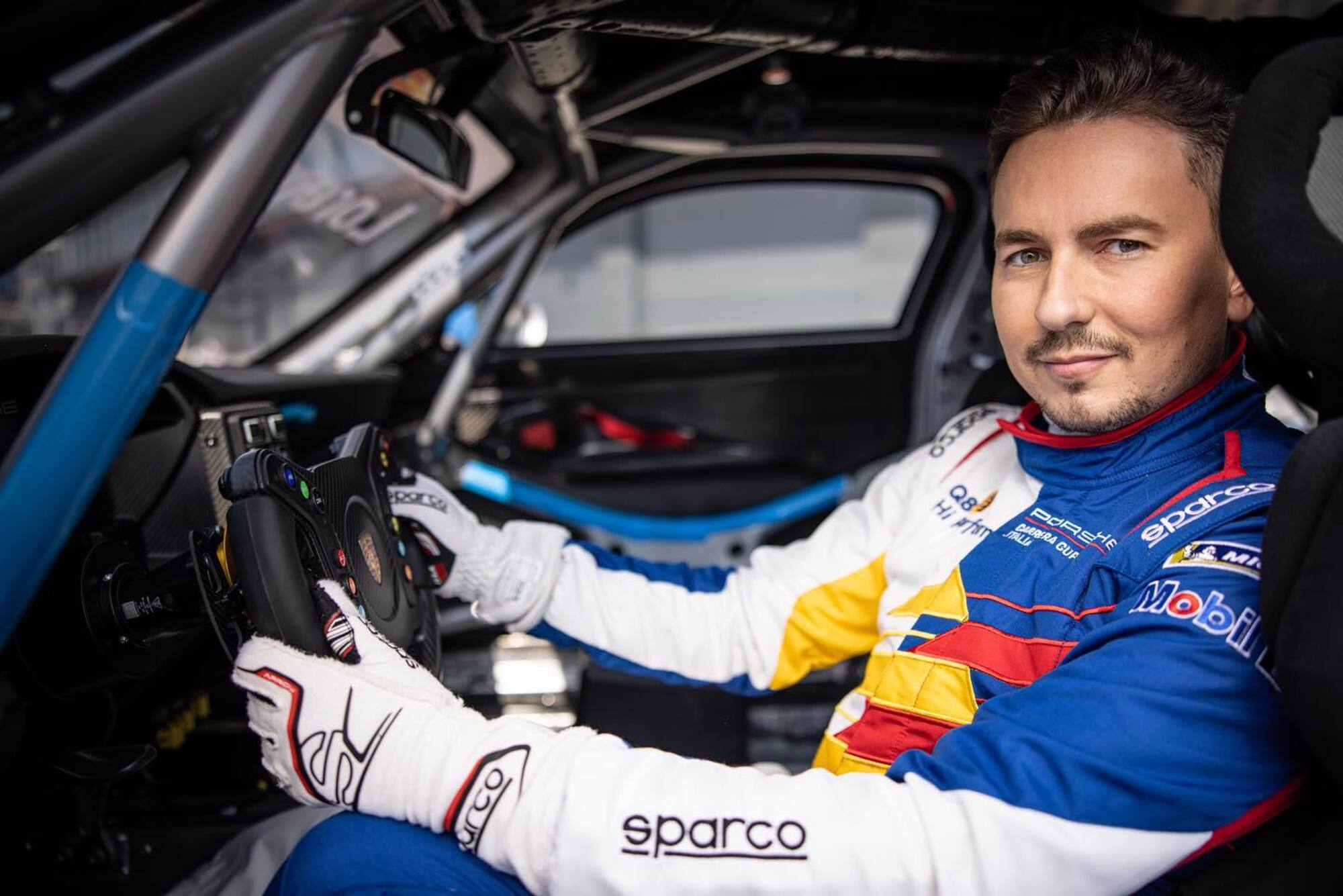 Lorenzo contested the Esports offshoot of the championship in the off-season on Assetto Corsa.
The series' real-world season will begin in early May at Imola, with five more rounds to follow across various major Italian venues – including the likes of MotoGP stalwarts Misano and Mugello and F1's Italian Grand Prix venue Monza.