When MotoGP rookie Jorge Martin first burst into the championship during Qatar's Lusail double-header in 2021, he immediately established the premier-class credentials that many had expected to see from the Spaniard. But, with his career arguably still to significantly progress from that point, it raises the question of what comes next for him after missing out on the chance to graduate to Ducati's factory team for 2023.
There was never any doubt about the 24-year-old's talent. A Moto3 world champion against fellow Ducati MotoGP rider Marco Bezzecchi and a frontrunner in Moto2 despite missing out on the title there, his strength has always been evident in his ability to smash out fast laptimes, always the sign of a rider's talent.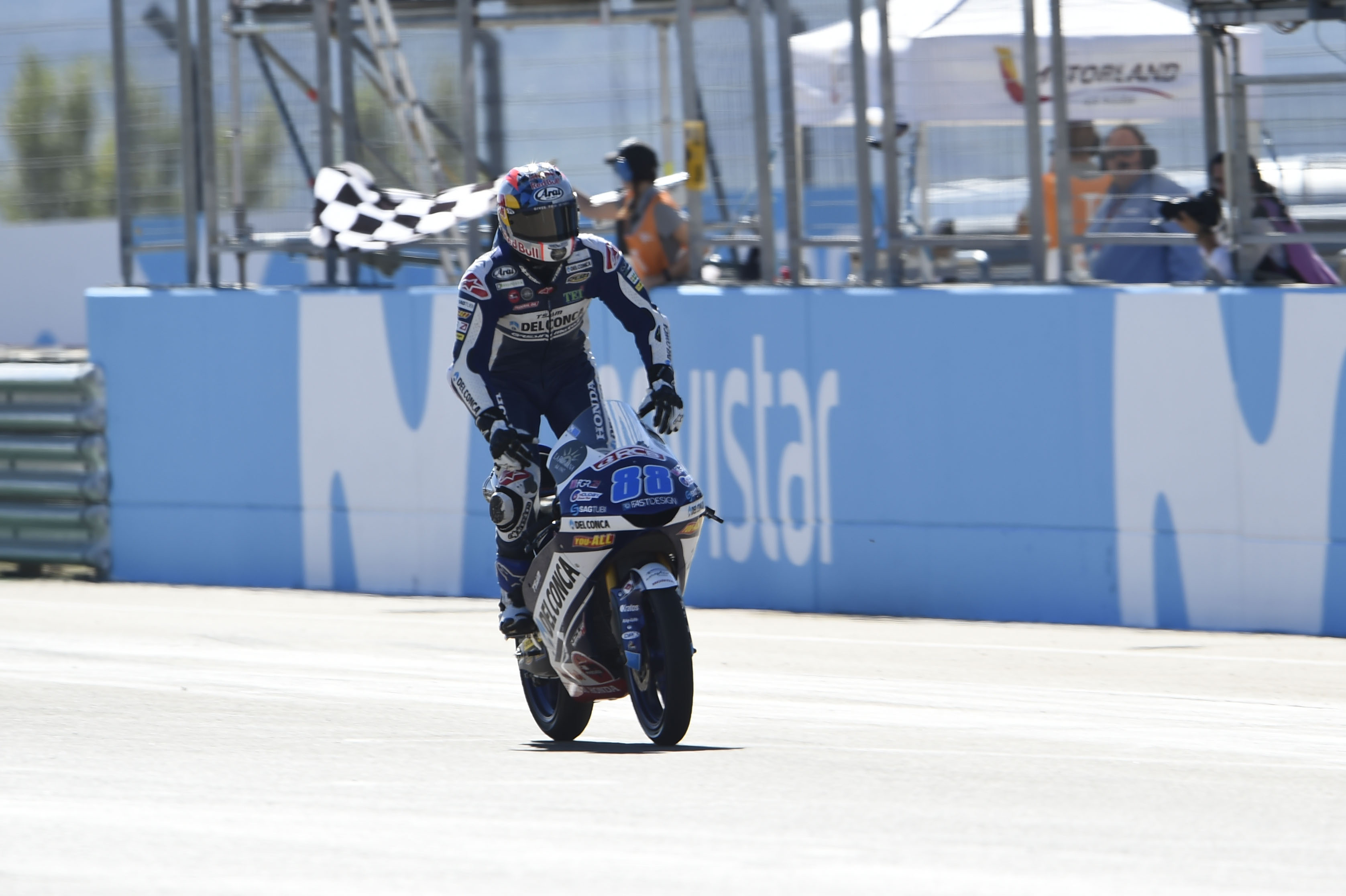 That he was seven times a race winner in his championship-winning Moto3 season but even more impressively 11 times the polesitter marked something important for his future – and, when coupled with a Ducati in Pramac Racing colours that was also exceptionally good at time attack mode, it meant that Martin's future going into the top tier looked rosy.
He immediately backed that up in only his second weekend in the series, too – taking place, as the first round of that season had, at Qatar's Lusail International Circuit as the series continued to recover from the COVID-19 pandemic.
Martin did exactly what some had suspected him capable of by qualifying on pole position – and then backed it up with podium success behind race winner Fabio Quartararo and team-mate Johann Zarco.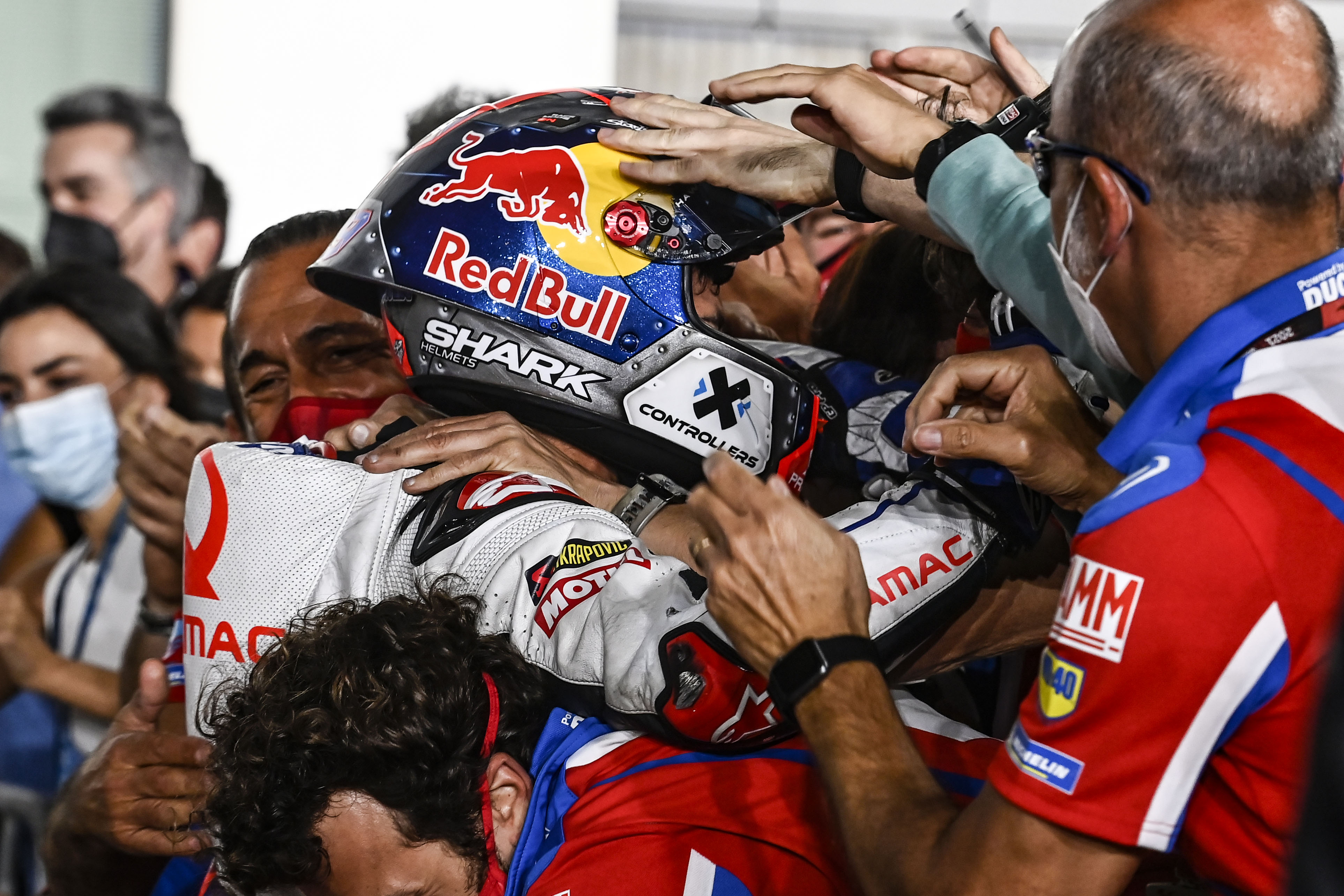 Yet since that day, there's an argument to be made that Martin's somewhat rollercoaster ride up and down through the ranks of the series hasn't constituted a significant improvement, even though he did rack up an impressive maiden win later that year at the Red Bull Ring.
Of course, part of that can be explained away by his track record with crashes, Martin suffering not just numerous injuries since then but nursing the after-effects of the horrendous high-speed fall he had endured at Portimao only days after his first podium in Qatar.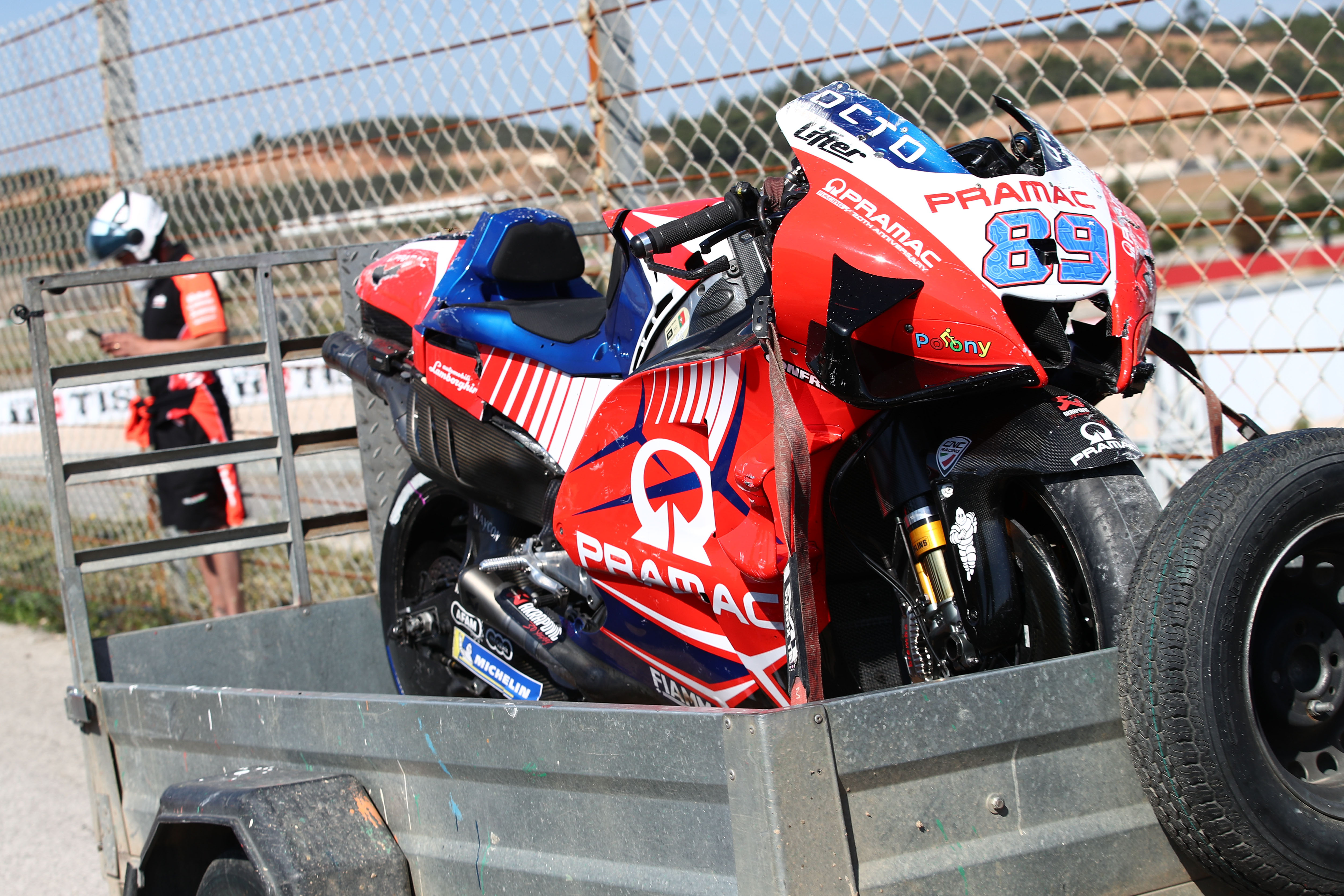 The impact of that one in particular has continued to dog him well into 2022, with corrective surgery needed halfway through the year to release trapped nerves.
But there's more to Martin's up and down MotoGP from so far than can be just explained away by injuries. It's fair to say that he's somewhat unreliable when it comes to finishing races, something reflected throughout his two seasons in the class.
Often fast but prone to falling, as he did in Malaysia last November to throw away what looked set to be a second premier-class win, it's something that he still needs to iron out of his psyche if he's to become the complete package.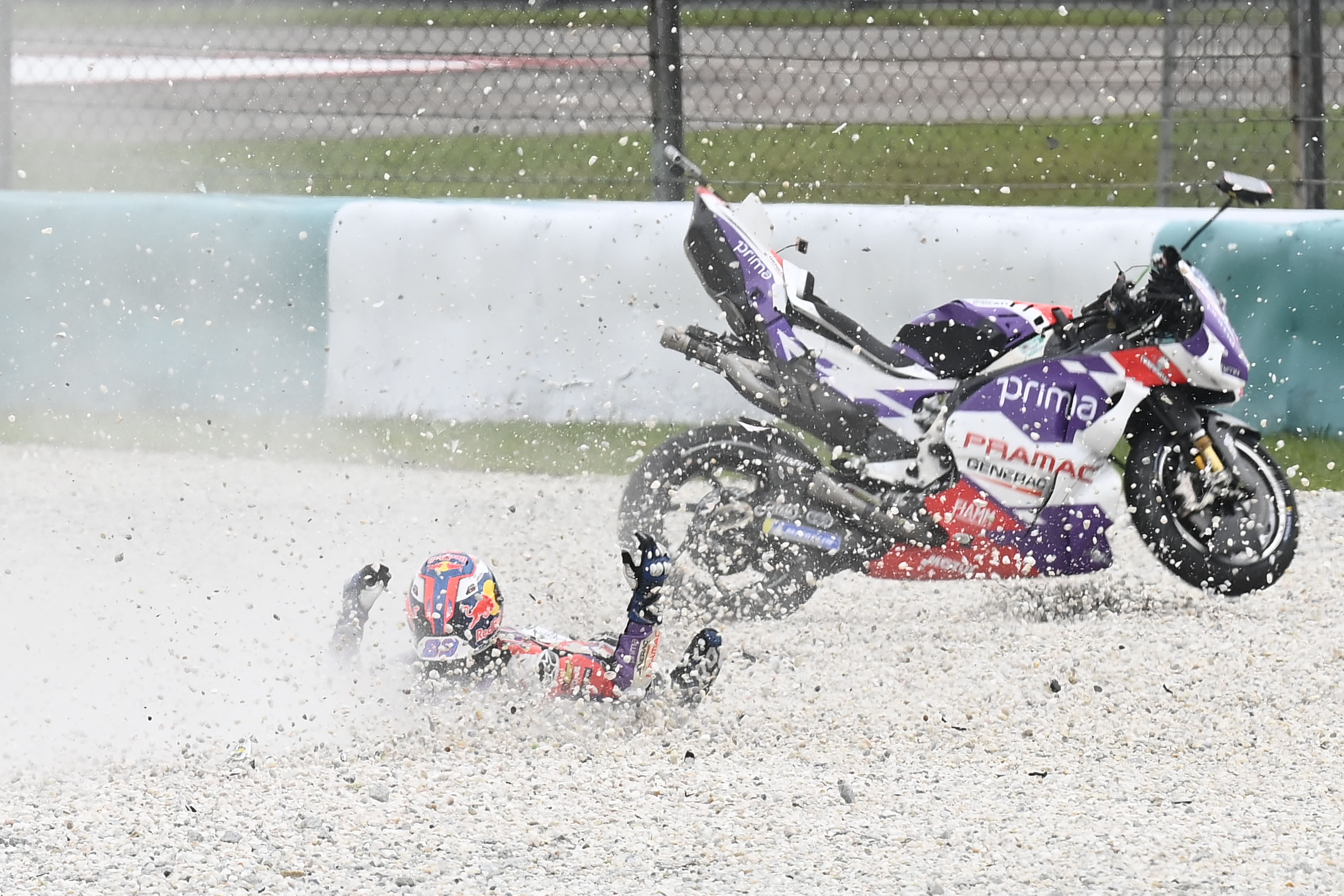 In reality, it's hard to suggest that he's really made much of a transition from the talented and ultra-fast but inconsistent racer who debuted two seasons and 34 races ago – and it's not a perception he should be proud of.
And though he's unlikely to agree with said perception, it's something that he's already feeling the price for, too, having lost out on the chance to progress to the factory Ducati team in 2023 – with Enea Bastianini undoubtedly earning that honour with a very impressive 2022 season, even if there are still more than a few people within the paddock who believe that the ultimate level for Martin is higher than than of his Italian rival.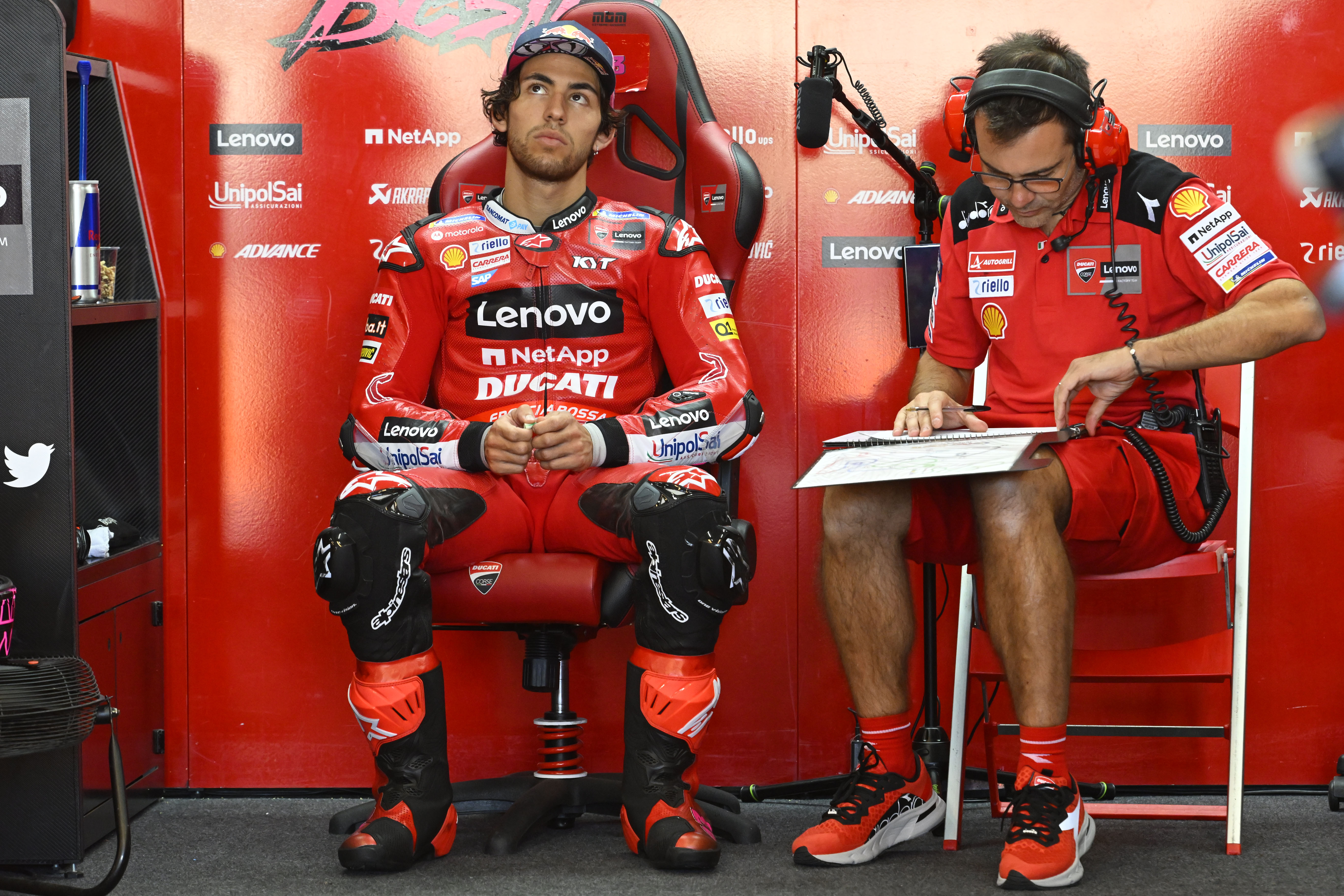 So what does that mean comes next for the former world champion? Well, simply put, he needs to find consistency. The old adage of how it's easier to make a fast racer stop crashing than a slow racer go faster stands true, and time and experience will hopefully deliver that transition for Martin before too long.
Whether that happens at Ducati or not, though, remains to be seen. There's been plenty of speculation linking him to other seats (mainly Franco Morbidelli's spot at the factory Monster Energy Yamaha squad), and with Martin on a contract that gives him an option to escape at the end of 2023, it might well be that Ducati will watch Martin transform himself into a complete MotoGP package just in time for him to bring the fruits of that progress to someone else.