The man in charge of MotoGP stewarding has offered what's believed to be his first public explanation of the series' officiating stance – and suggested the recent French Grand Prix showed a blueprint has been set for how incidents will be tackled.
FIM MotoGP chief steward Freddie Spencer's appearance on domestic series MotoAmerica's official podcast was the first interview he's given since taking on the role in 2019.
He joined veteran journalists Paul Carruthers and Sean Bice to talk about multiple aspects of his career including the new all-women Royal Enfield racing series he's leading.
But, with Spencer being notoriously media-shy in the MotoGP paddock, they also took the opportunity to talk to him about MotoGP, and the past world champion gave some revealing answers.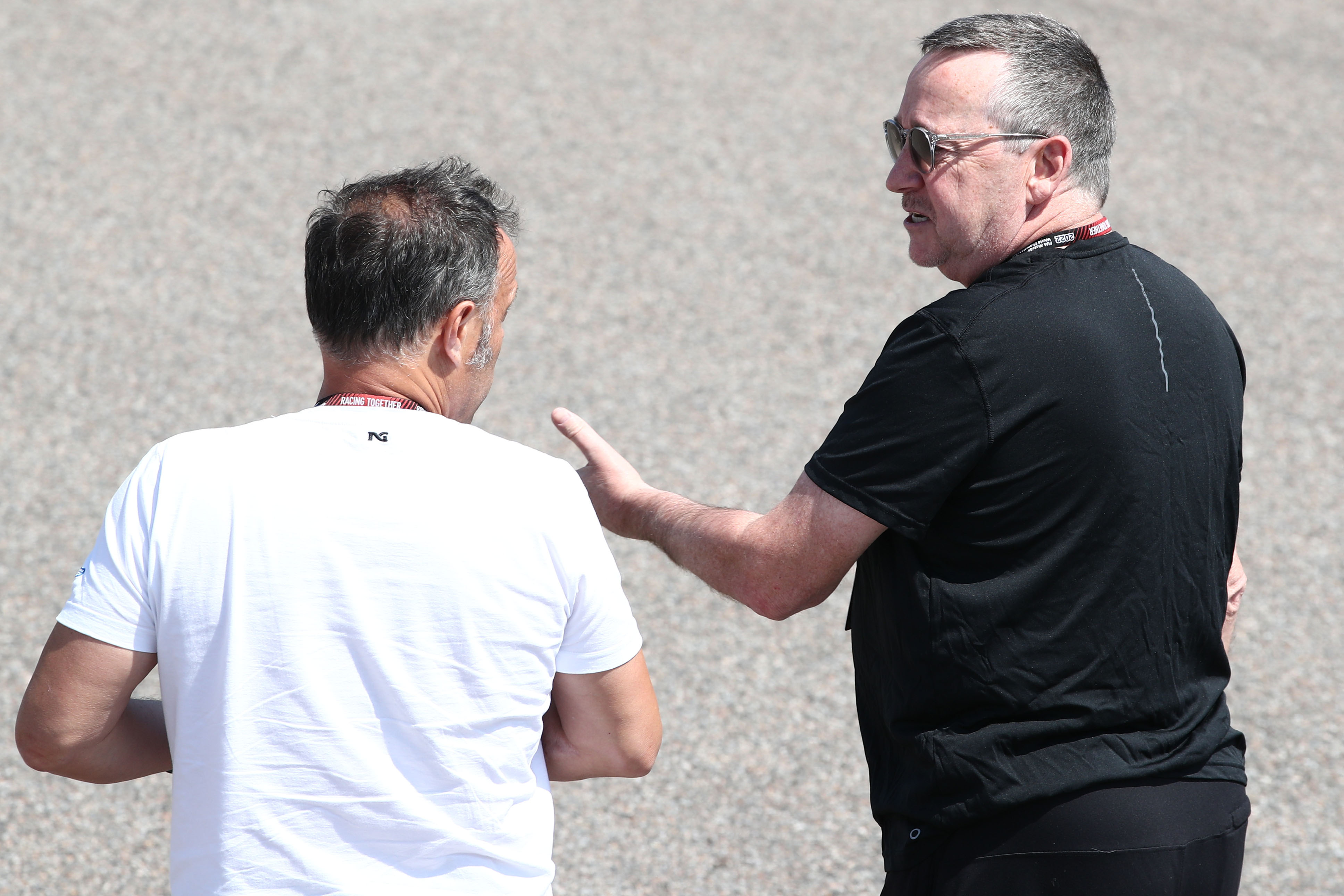 There has been significant criticism directed towards the Stewards Panel headed up by Spencer since its inception in 2019, not just for its lack of consistency but increasingly for its decision to sanction what would have in the past been traditionally referred to as racing incidents – something that riders and fans alike have been opposed to.
Spencer is adamant that his new drive is something that the racers have actually been calling for – and that this is perhaps at odds with what they have relayed to the media.
"We have the greatest motorsport in the world, in my opinion, and it's the greatest show, and it's also the best riders and the best opportunities," he said.
"And we always want to see them perform and be able to do their job.
"Over the past few years, from the riders' side, from the safety commission side, when the MotoGP riders meet every Friday, there's a push about contact. What is incidental, what's racing, what's too much?
"It got to a point a few races ago where it was just too much. Not too much contact, but it's where there shouldn't be any involvement, where it should be race incidents.
"We all agree with that, and if it's too much, if it's race-affecting, then there will be changes of position, that's the first course of action, as it should be. Then we'll move forward from that.
"The riders understand that, and as much as anything, what you see today in this world and in our sport, and what a lot of people need to understand, is that it's so competitive and so difficult. There's a lot of emotion from the riders' standpoint, and I understand that.
"From our side, it's safety and fairness, but we want the riders to be able to race and that's what we saw in France."
The French round featured fewer stewarding interventions than in previous rounds, with Spencer and his team seeming to dial back some of their sanctions following a Friday night safety commission meeting with the riders.
That lighter-touch approach was all but demanded by riders following the prodigious issuing of long lap penalties during the previous round at Jerez.
However, the officials' Le Mans approach still managed to draw penalty of controversy as a number of riders questioned the stewards' decision-making, with Marc Marquez and Luca Marini both arguing that nothing had changed after Friday's meeting, especially when Brad Binder was not penalised for an aggressive early move on Marini during Saturday's sprint race.
Alex Marquez picked up a grid penalty for the next event at Mugello for an opening-lap move in the Sunday Le Mans race that forced Binder wide. Marquez couldn't be penalised within that race as he later crashed out in a frightening incident with Marini.
French GP winner Marco Bezzecchi had to overcome a penalty to take his victory, having been ordered to cede a position to make up for a rough pass on Marc Marquez.
Spencer said the new penalty stance had in part become possible thanks to an increasing investment by governing body the FIM into his position, which has in turn given him more eyes on the track at all times and, he says, means the stewards are now in a better position than ever before to properly police the championship.
"Obviously, as part of the FIM MotoGP stewards panel I've been doing it since 2019," he added, "and it's the most challenging job, as you can imagine.
"Basically what has changed since I started is just the amount of personnel. A chairman has come in, but also the programme grew.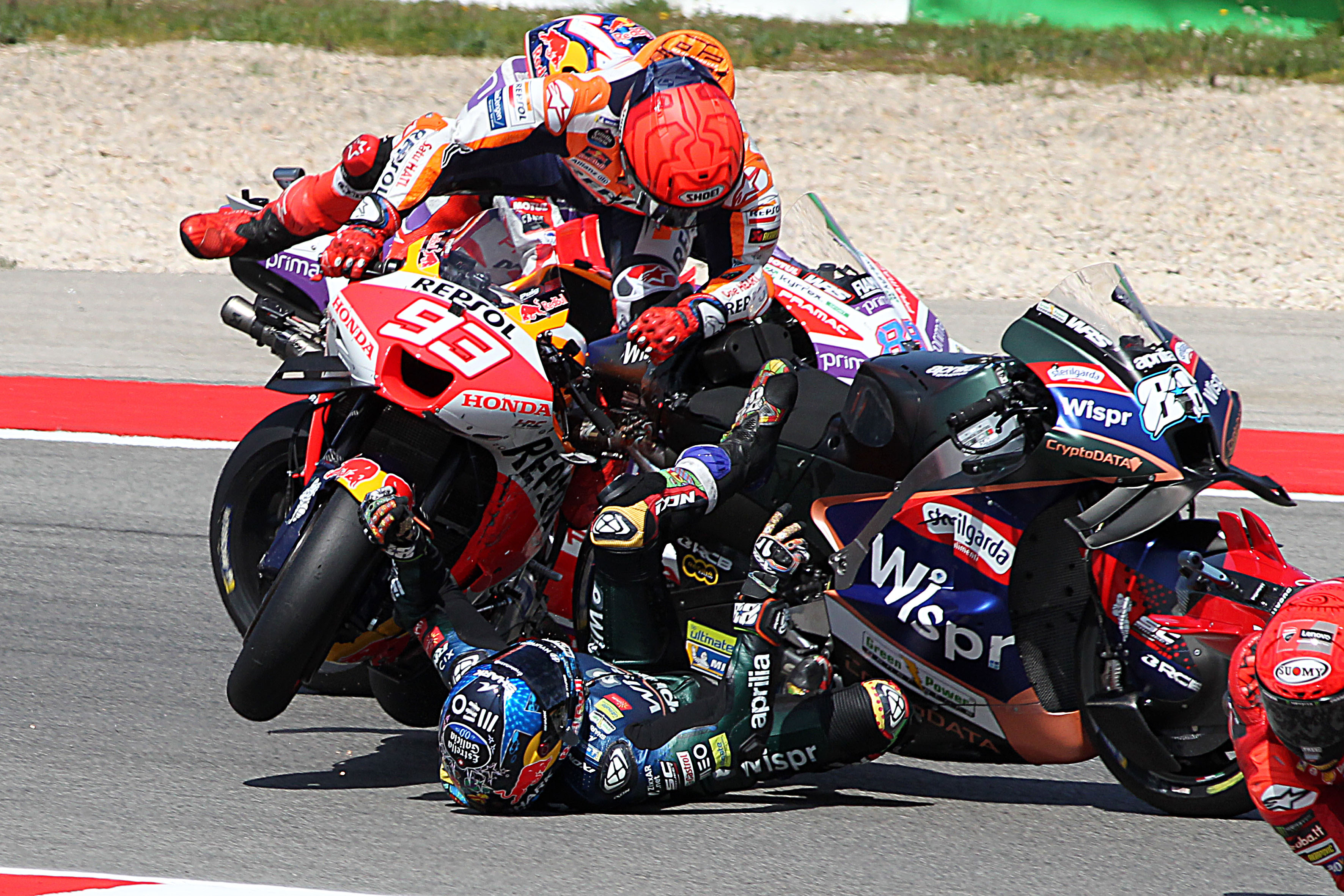 "We have over 90 cameras now, counting CCTV, that we can have access to. We have a race control suite, we can monitor anything from when the crashes happen, all of the times, be more accurate when they do shortcuts, or on track positioning, go off the track, track limits. If we give someone that they have to lose a certain amount of time [we can be more accurate].
"With the cameras, and with the personnel that I have, the goal has always been to increase our ability to analyse situations in short amounts of time. If we are going to give a change of position then give it in an appropriate amount of time, that lap if possible or less.
"From my side, our side, that's what we've always worked towards.
"One thing that I know that people, and I told you I can't talk about incidents, but one of the things that we're always working towards is the balance of race incidents and incidents with contacts.
"And the last race was perfect – France was what we would like to see."