Seven years ago, MotoGP scrapped its penalty points system in the wake of the dramatic events of the 2015 Malaysian Grand Prix at Sepang.
Nearly a decade on, however, and with the FIM MotoGP stewards (and their controversial decisions) featuring front and centre most weekends, it's time for a return to a system for penalising riders that was never truly given a fair chance.
Penalty points were first introduced in 2013 after a number of high-profile incidents, in an attempt to create not just consistency in the sanctioning process but also to deliver an increasingly severe penalty for repeat offenders, in much the same way that penalty points on a driving licence work.
In fact, there's a case to be made that the system was introduced as a direct consequence of an unruly but incredibly talented youngster called Marc Marquez, whose rise through the junior ranks up to that point had resulted in multiple trips to the stewards.
The idea was simple: various offences ranging from ignoring yellow flags to touring on the racing line were all given a penalty value, and any rider reaching four would start from the back of the grid. Seven points meant an automatic pitlane start, while hitting 10 in a single season meant you missed out on a race.
"It has been recognised that there is the need to address the problem of riders who are constantly being warned or penalised for endangering other riders or committing other serious offences like assaulting marshals or other officials," rulemaking body the Grand Prix Commission said at the time.
And, for a while, the system worked well. Riders whose behaviour on track necessitated correction to make not just themselves but those around them more protected received punishments for their offences, but they also racked up points in the process, and some big names were handed big penalties.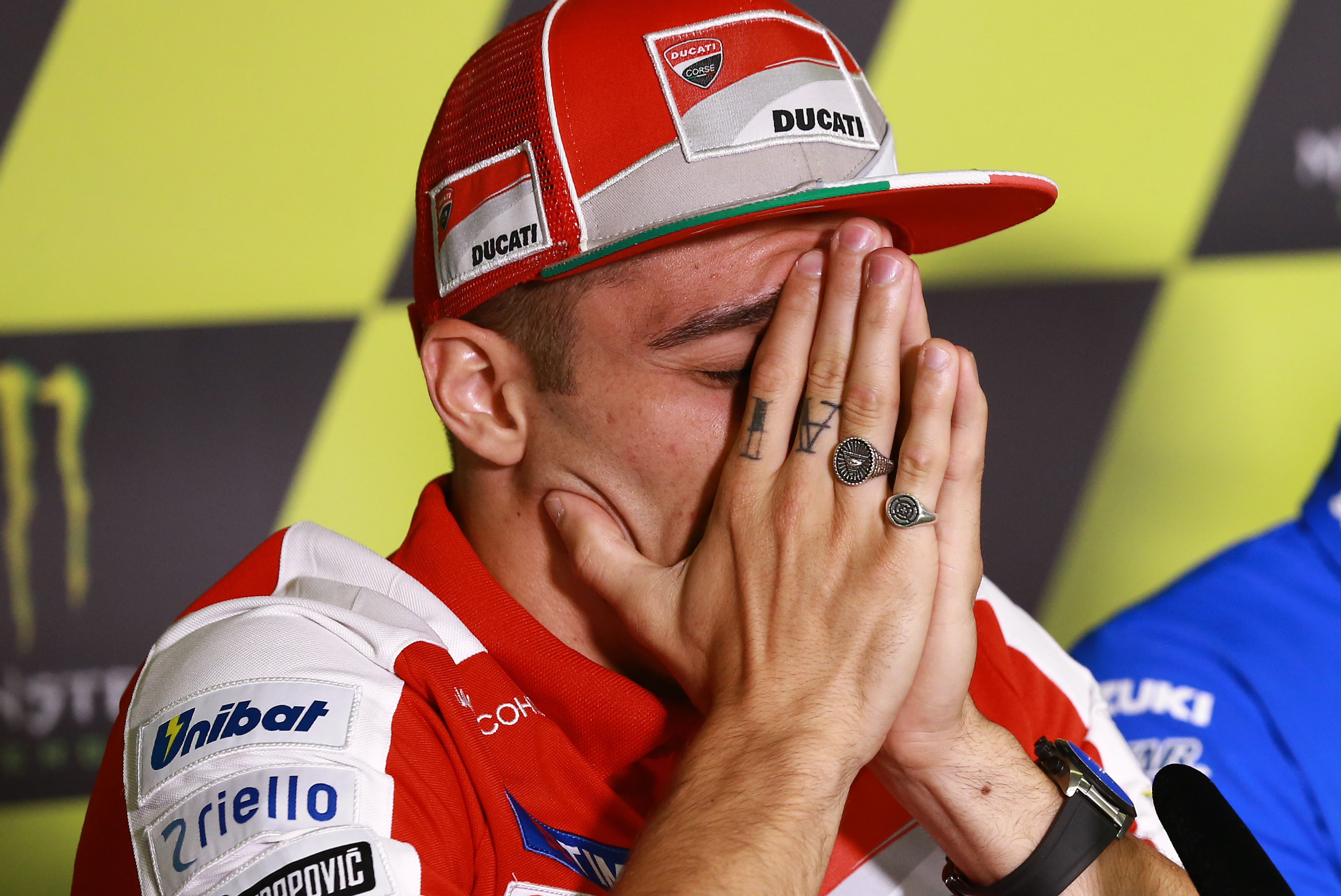 Arguably most frequent user of the system in the early days wasn't Marquez though, but Andrea Iannone, with the then-Ducati rider penalised multiple times in 2016 in particular – receiving points for wiping out team-mate Andrea Dovizioso in Argentina before a collision with Jorge Lorenzo in Barcelona saw Iannone start the Dutch TT from the back of the grid.
However, the system arguably worked too well at Sepang in 2015, when Valentino Rossi was handed a three-point penalty for the now-infamous collision with Marc Marquez.
Added to his one previous point that season – cruising on the racing line – and it meant he started the final race of the year at Valencia from the back of the grid, ending his title hopes and starting a row that carries on to this day.
The system was immediately changed in the aftermath of that incident, scrapping the four and seven-point penalties and largely serving to neuter the whole point of the system, a move that is hard to view with anything but the most cynical of opinions given the controversial events (and subsequent backlash) that seemingly triggered the change.
It was the following year that the final death knell came though, with the introduction of a dedicated panel of race officials headed up by former world champion Freddie Spencer: the FIM MotoGP stewards panel. The result? The Grand Prix Commission then decided that "the stewards have many penalty options, the penalty points were no longer necessary".
Initially believed by many to be a good idea, it's since proven that we couldn't be more wrong, as Spencer and his panel have proven to be inconsistent in how they apply the laws of the sport, most notably lately with their decision not to sanction Taka Nakagami for t-boning Alex Rins and Pecco Bagnaia out of the Catalan Grand Prix but then subsequently penalising Fabio Quartararo for what was seen by many as a racing incident with Aleix Espargaro at Assen.
Now, under the new regime, every incident is seemingly treated in isolation. Nakagami, a rider with a history of aggressive moves who was implicated in another crash of Rins' only a week prior, escaped without penalty while Quartararo (normally considered one of the sport's cleanest competitors) will face a long-lap penalty at the British Grand Prix.
The situation is even worse in Moto2 and Moto3, because at least in MotoGP (thanks to constant media pressure), the stewards have finally resorted to explaining in a little detail why they make their decisions, something else that has not yet been applied consistently across the board.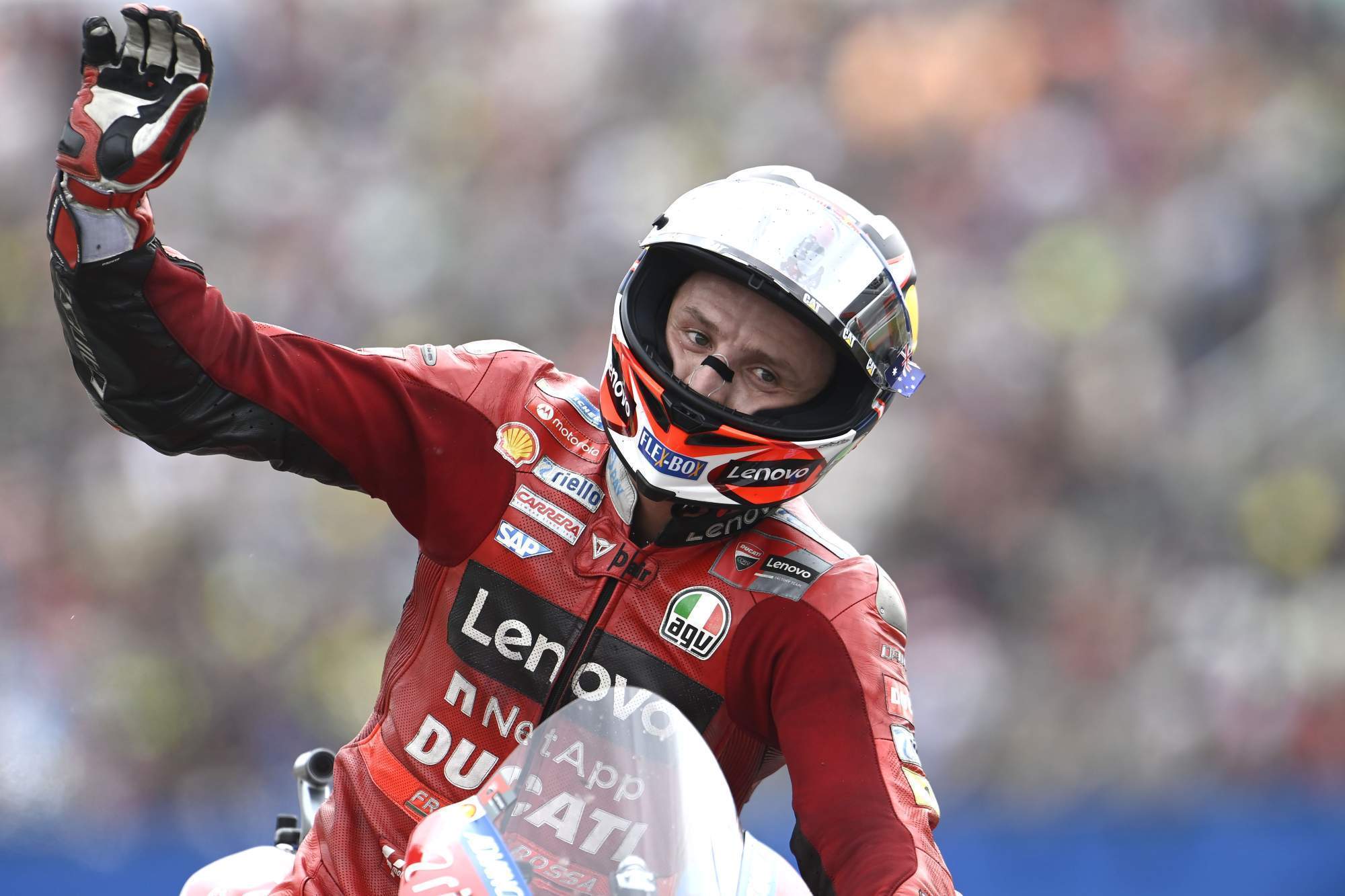 But all you have to do to understand how important a return to the penalty points system is is to look at the disciplinary record of factory Ducati racer Jack Miller. The Australian has now been sanctioned by the stewards three times this year, and yet has (based on his own statements after each offence) learned nothing from the process.
Handed a three-place grid penalty in Argentina for cruising on the racing line during Q2, he then crashed under a yellow flag at the German Grand Prix, eliciting a long-lap penalty, before being forced to serve a second long-lap penalty only a week later at the Dutch TT for again cruising during Q2, this time after a crash.
That's on top of escaping a penalty for an incident at the Portuguese Grand Prix when he wiped out Joan Mir during the race – a crash among those highlighted by Yamaha boss Lin Jarvis when issuing an extraordinary statement complaining about the stewards' inconsistency in light of Quartararo's penalty.
A devastating end to two strong rides 🥺@jackmilleraus and @JoanMirOfficial's Sunday ended in the Turn 1 gravel trap 💥#PortugueseGP 🇵🇹 pic.twitter.com/sc6qnM4FwM

— MotoGP™🏁 (@MotoGP) April 24, 2022
Under the previous system, Miller would most likely be looking at a back-of-the-grid start for Silverstone in a month's time – something that it's hard to deny he deserves given his track record of late.
Penalty points aren't by any stretch of the imagination a perfect system – but they're the best one that we had for repeat offenders, and until it's reintroduced it's hard to see how riders are going to learn to stop endangering those around themselves, especially under our current stewards.