While there's no doubting the level of skill required to compete at the Isle of Man TT, perhaps the most difficult task of all at the historic race is that of passengering – not riding – one of the race's top sidecar outfits, a class of racing now almost unique to the Manx event.
Spending three laps of the Snaefell Mountain circuit not just sitting onboard a 600cc-powered machine but literally throwing themselves back and forth across it as moveable ballast, the demands of being a sidecar passenger make it probably the most physical role at the TT.
There's no one more familiar with that than Tom Birchall, given his incredible record of victories in the past years – a record that has seen him and brother Ben win the past eight consecutive races to establish Tom as the most successful passenger of all time and Ben as second in the all-time drivers' standings.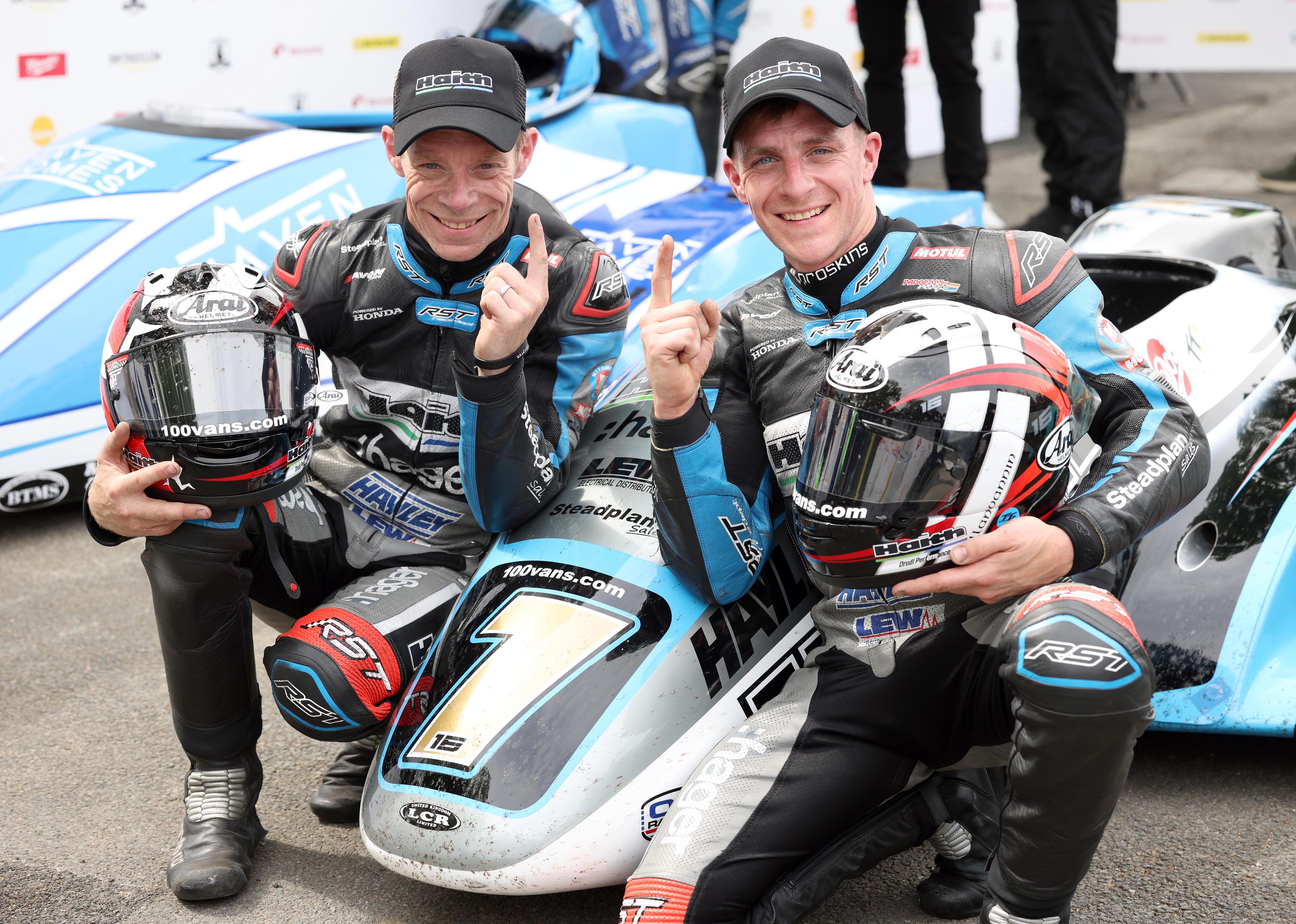 And while many might think that the job required of them might mean that you need to be a little bit crazy, it doesn't take long questioning him about what exactly his role entails to realise that rather than going into it without being fully committed, it's actually the exact opposite that's required to get up to the speeds that he and his brother have managed in recent years.
"It's a difficult job, definitely," the Yorkshireman told The Race, "but it's one that I love and that I relish the challenge of. It's not something that I take lightly, definitely not. I've got my brother's…it's not very nice to say life in my hands, but I've got his best interests at heart. I've got full commitment to it and take it very seriously.
"People have the perception that a sidecar passenger is just some doughnut who sits on the side of the bike and makes a bit of a goon of himself jumping around, but it's not that at all. It's calm and calculated.
"There's a thought process to it and a real relationship with the guy who's on the handlebars, and he just so happens to be my brother, which ticks a load of boxes personally and as a team produces good results as well.
"I'm not the village idiot, but in a way there's a certain amount of adrenaline rush and adrenaline chasing involved in it. I haven't got a screw loose, but some would say that you have to be a sandwich short of a picnic to be doing it! But nothing ventured, nothing gained!"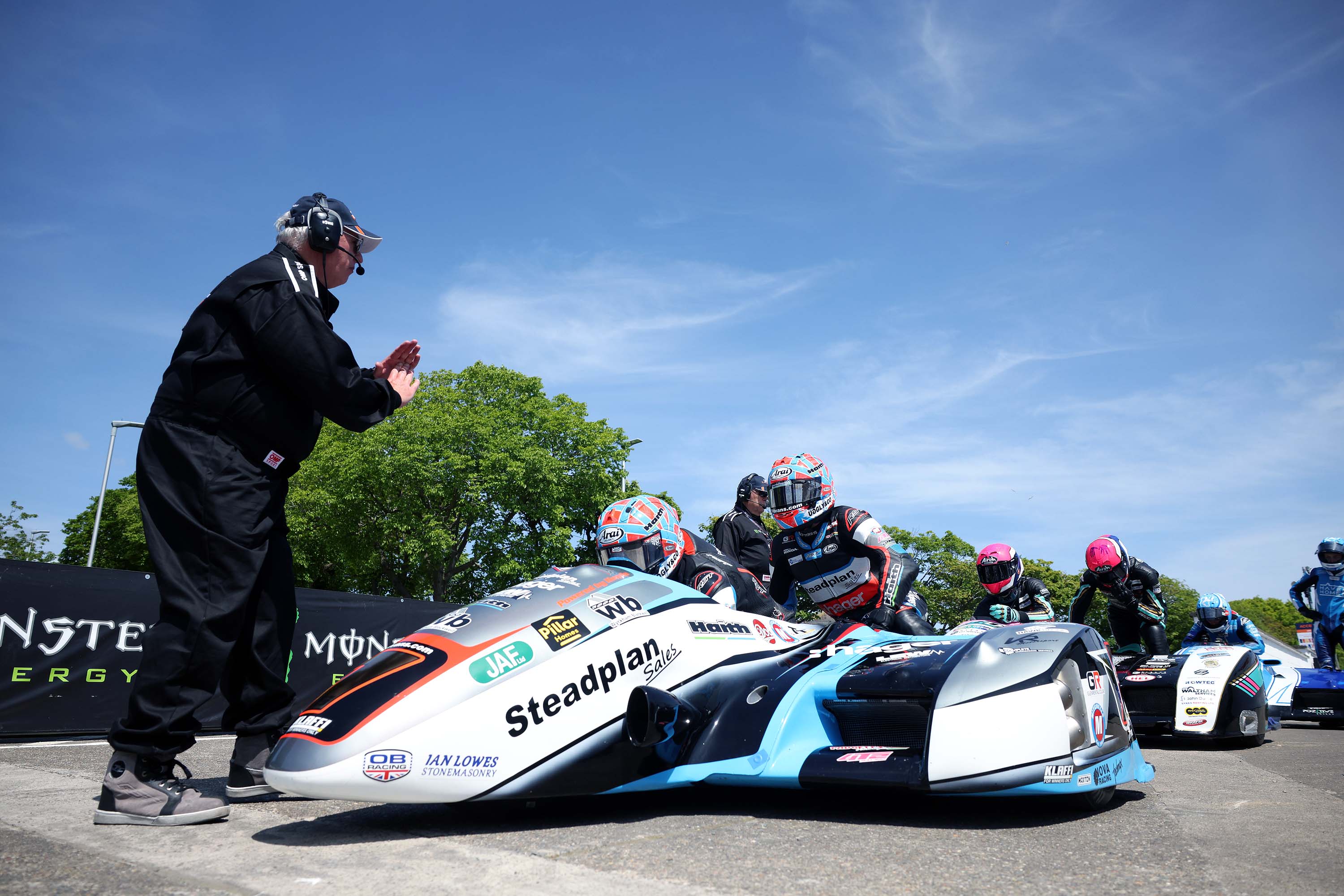 That's perhaps best highlighted by the unique course knowledge that Birchall needs to have before they set off for the first race of the TT this coming weekend. Something obviously familiar to everyone who attempts to win on the circuit's 260 corners per lap, his view of it (or lack of clear forward vision!) means that it's far more of a constantly evolving process than it is for his brother next to him or even the solo machine competitors.
"I wouldn't say it's more because Ben has a lot more in his head," Birchall explained, "in terms of gear changes, what revs he wants it to be doing, where he wants to be on the course. If Ben's the knife, I'm trying to sharpen that knife. Make it as best as I can to let him be where he wants to be on the track. I'm working towards where he wants it to be.
"I know the course differently to probably anyone else, in my own way. That's what then enables me to do my job better. It changes; it changed last night when I learned a few extra bits. Bumps that have appeared, trees that have been cut down, barriers that are a different colour. I work off that kind of thing.
"Looking off the side of the bike, there might be some banners that change this year or a tree root or some tarmac that's different. Things like that change where I am on the bike a little, and it's a proper learning process as you go through the week. The basic course layout is the same, but the way I learn it changes with little nuances through the years."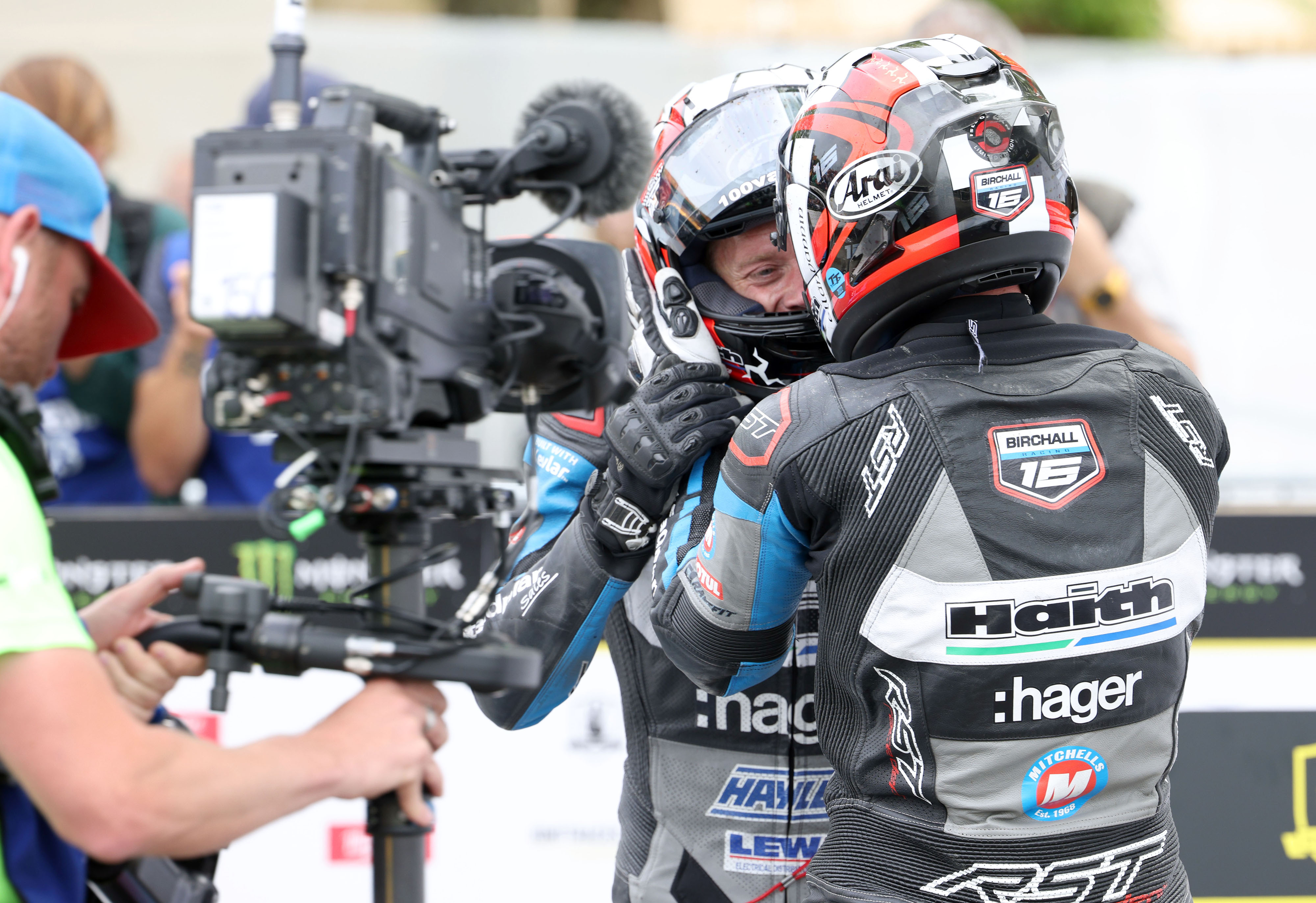 However, while the passenger and the driver might both play a key role in success at the TT, there's another factor that's equally important: the relationship between the two and their ability to understand and anticipate each others' actions on the bike.
And, with the bond between Tom and Ben running much deeper than just co-competitors, it's the fundamental building block of their whole success story given how easily Ben says it means they can almost telepathically communicate even at 170mph.
"In a lot of ways, you want to be riding as if you're on your own," the elder Birchall admitted. "But to allow you to do that, you also have to give him time to deal with it. I was a passenger, and in some ways I'm sympathetic to what he has to do.
"For example, through right-left changes you don't want a gear change in the middle of it, you don't want to be as aggressive as if you were on your own, because otherwise he's got no chance, no exit, and he's knackered for the next section.
"The level we're at now though, I think I just do that subconsciously. It's as if I don't have to think about him, although obviously I do. If I've got it a bit wrong, which you do – you make an error, you go in a bit hot – I'll not carry on as if nothing has happened because it'll need a bit of time for both of us to recover. You've already lost a second, there's no point trying to get it back on the next corner.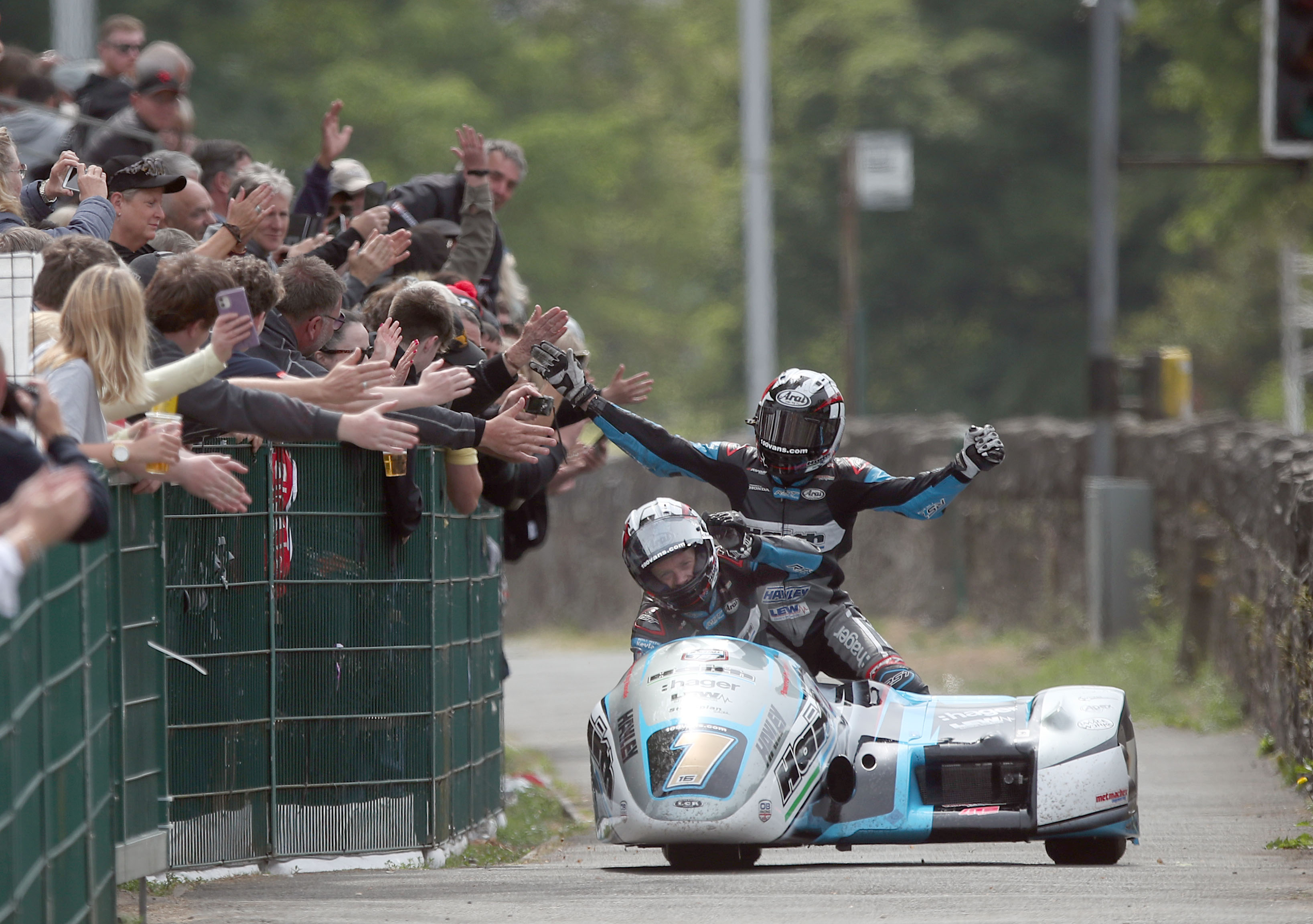 "I can't express how important it is, and I'm lucky that I've not had to experience anything other than Tom. I have to be conscious of the fact of how good he is, because I've never seen the other side of the fence. In that way I'm dead lucky, and because it's such a strong relationship and because we've been together for so long, it's grown.
"We don't sit back on our laurels and we're constantly improving each other, so it's not going stale either. His input into my driving is important sometimes too. Very rarely, he might say if I'm starting to get towards the feeling that I can do a corner flat out that he thinks I can too, to go for it. That's a really good place to be in this sport."
That desire to push faster and faster at the TT is only natural, too, when you ask them about their motivation to keep coming back to the race even as they rack up record after record, with Tom insistent that there's one motivation and one only for them: winning.
"We keep making little improvements with the bike, keep pushing it forwards," he insisted. "We never rest on our laurels. We're super hungry to win them, because of what they mean, what they feel like.
"It's a massive rush, then you spend a whole year waiting to get back to that. It still does feel brand new when you win one, it honestly does. You've only got to look at the reaction in the winners' enclosure – that's not fake, it's raw emotion.
"This two-week journey that's actually a year-long journey that you go on to get back here all accumulates to the result. There's a lap record looming and all that kind of thing, but that's not really what we're chasing. It's not why we come here – we come here to try and notch up some wins and to have two solid weeks of improvement and hard work.
"But bloody hell we've achieved a lot so far. It's humbling, when they talk about you equalling these guys or matching this person and it's someone who was a childhood hero. When you're here and in the moment it's hard to get your head around that.
"You almost don't want them to say it, so you can put the blinkers on and go to work and see what happens on the day. We'll have a few stories to tell when we're old codgers sat in the pub!"